Cross progression in Apex Legends is coming!
Let's start with the big news first! Accounts across all platforms will be merged into one account from now onwards. When cross progression is live, players will be notified immediately. The highest ranking account will be the master account, which means all cosmetics across all accounts will be merged and all badges associated will also be kept! (YAY) The account merger is mandatory, and this will happen on Day 1 of the season launch.
Now, let's talk Conduit.
RADIATING ENERGY LIKE NO OTHER
Christal Rose Hazelton, the narrative lead of Conduit talked to us a little bit more about her kit. Her backstory was built around her kit. The core word here being self-sacrifice, but the devs wanted to balance her character out and they made her personality more infectious and bubbly! She's supposed to have a wicked sense of humour, which we all can't wait to hear in the games!
"Greatness comes from anywhere", Conduit's motto is truly a huge reflection of her. She was a huge fan of the games growing up and well, being able to finally be a part of the games coming out of nowhere, it truly speaks to her motto.
HER ABILITIES
Conduit is basically a shield healer, which is pretty sick.
Passive: Savior's Speed, with her exosuit-enhanced legs, it gives her a burst of speed when running toward allies out of Tactical range, setting her up to use her tactical. There is also no limited range.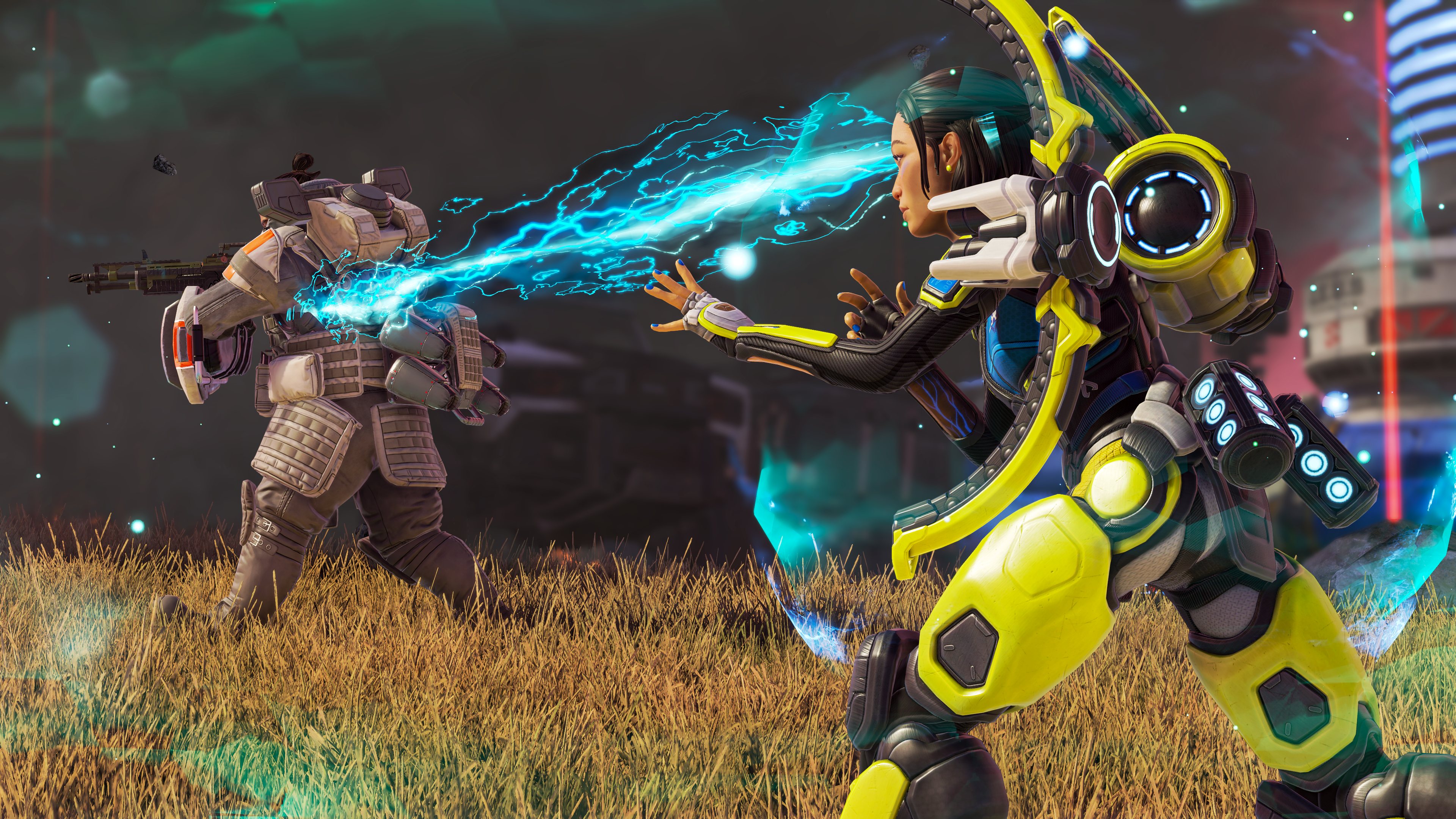 Tactical: Radiant Transfer, Conduit sends out a surge of energy to a teammate, generating temporary shields while also receiving a similar buff. Shield regen can be paused when taking damage.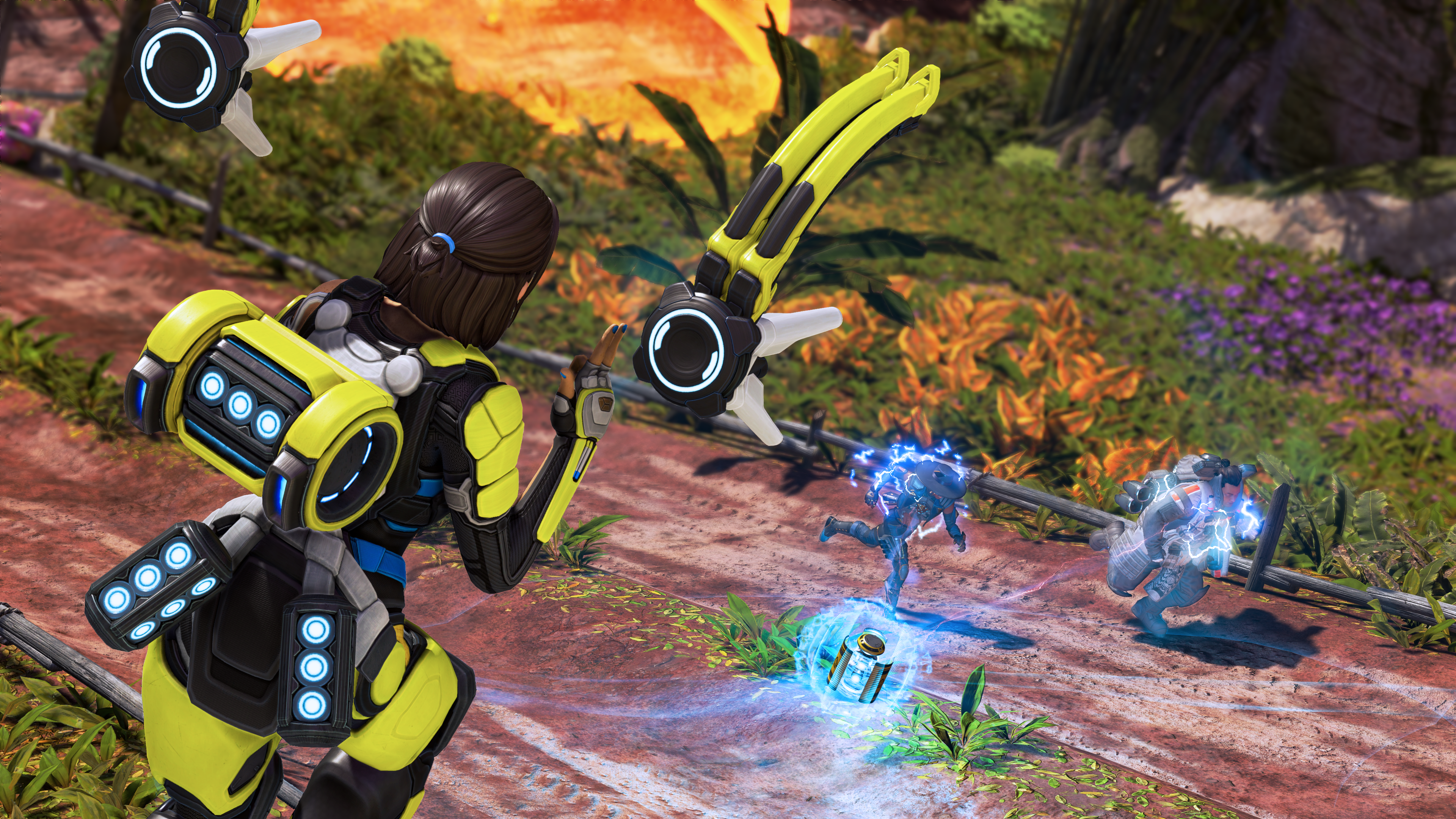 Ultimate: Energy Barricade deploys an array of shield-jamming devices that damage and slow enemies, ideal for escaping tight situations or cutting off enemy rotations.
STORM POINT UPDATE
Ed Agostini, the World Director got to speak to us a bit about the changes in Storm Point.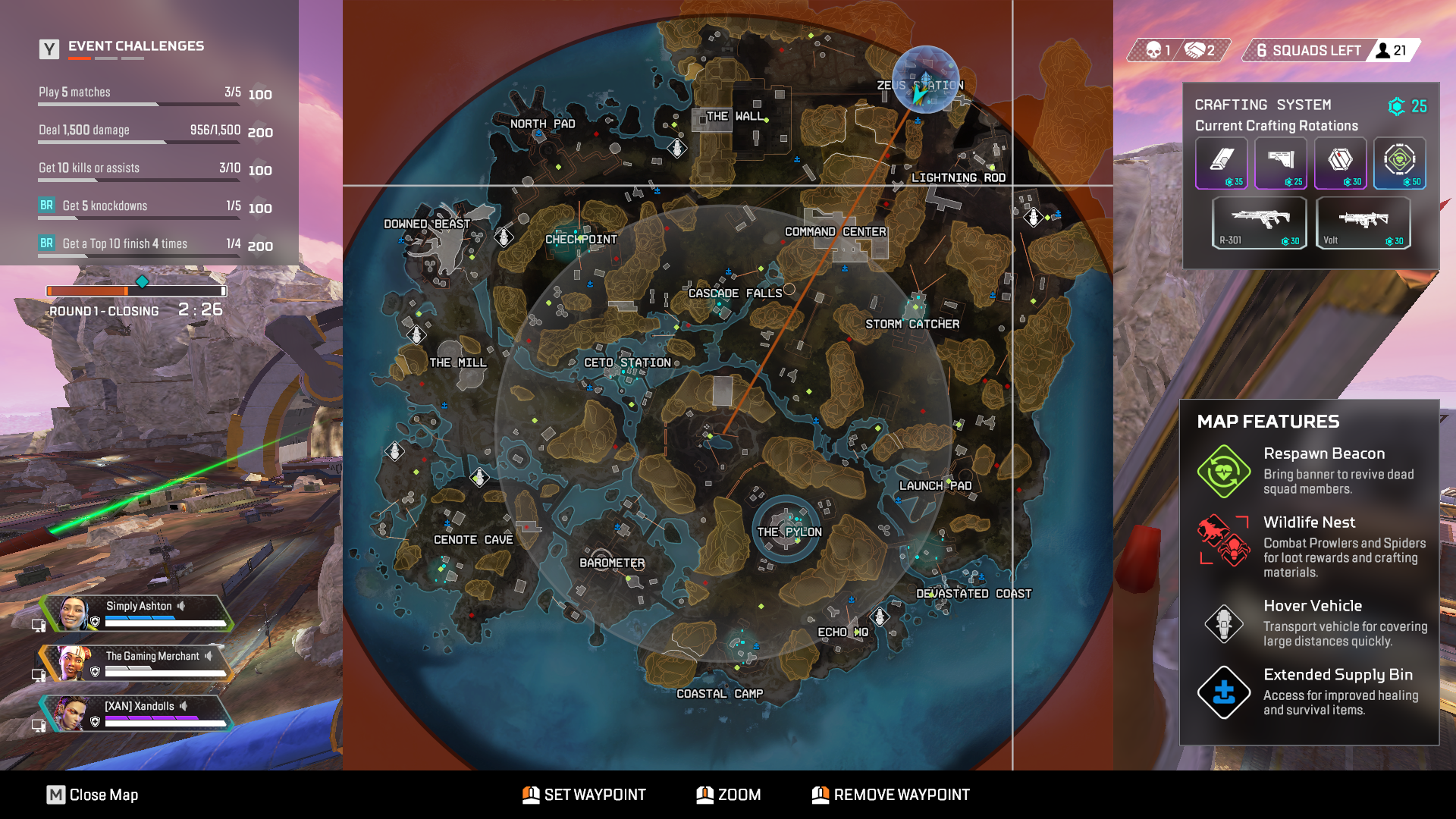 They have made about 40% of changes to the map, and there are new multiple area. The devs are cleaning up the devastated areas surrounding Storm Point. Storm Point has always been known as a balanced map, albeit being a little too big, not to mention that the competitive integrity of the map is pretty much perfect.  So, the devs wanted to make a change that will mostly impact gameplay and improve the fun factor that wouldn't sacrifice the competitive integrity. The main point is to mostly make action happen quicker as well to reduce the overall map size. They have done this by reducing the overall coastline and hopefully this will create more exciting mid game fights and encounters.
They have added a ton of new central POIS, which you can see down below.
CETO STATION

DEVASTATED COAST

PYLON (Wattson's town takeover)

There will be some easter eggs here regarding Wattson and Crypto's relationship so keep an eye out!
ZEUS STATION

ECHO HQ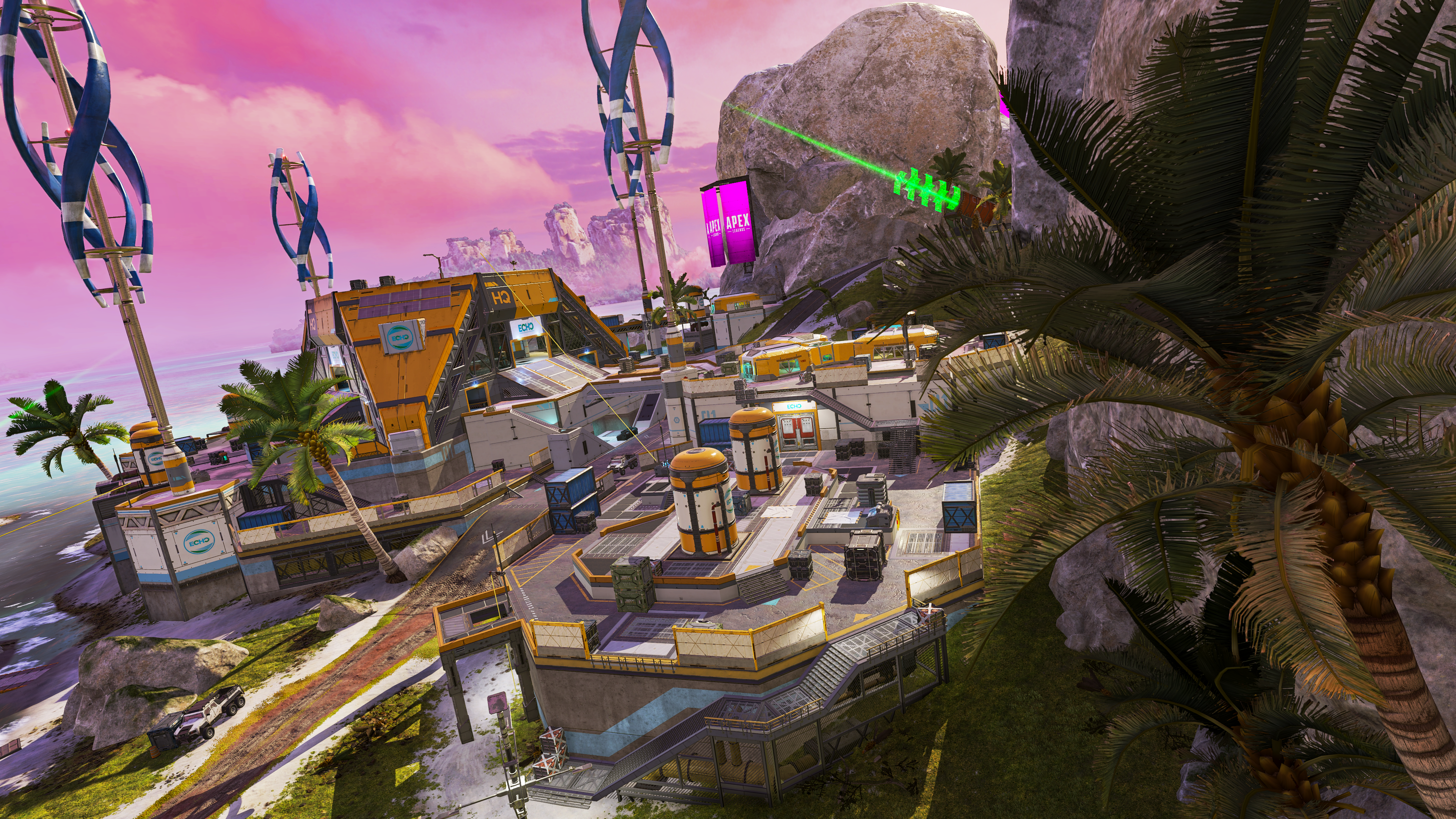 RANKED CHANGES
Ranked rewards have now been changed and we no longer get dive trails. Instead, we get a cute banner frame.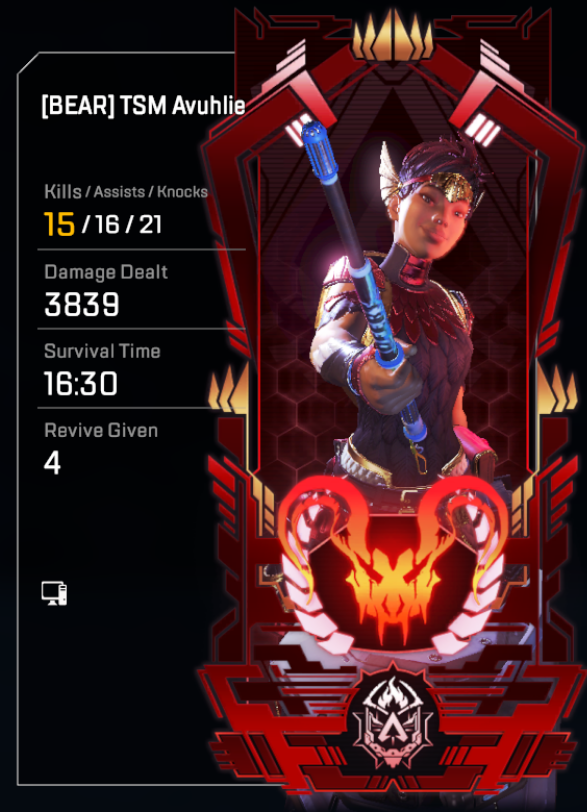 There will no longer be party restrictions. So you can pair up with any friends from any rank now.
Welcome promotional trials! A new addition to the rank family.
Now what exactly is a promotional trial?
Players will now have to prove your skill to earn your promotion. Before you are able to rank up, you must do a set of promotional trials. You start with 5 trials, and it can go up to 10. Now if you fail all 10 promotional challenges, there won't be a penalty. You will get a normal demotion to the rank below, which is about 25% down and you will have to grind up to your promotional trials again.
WEAPONS META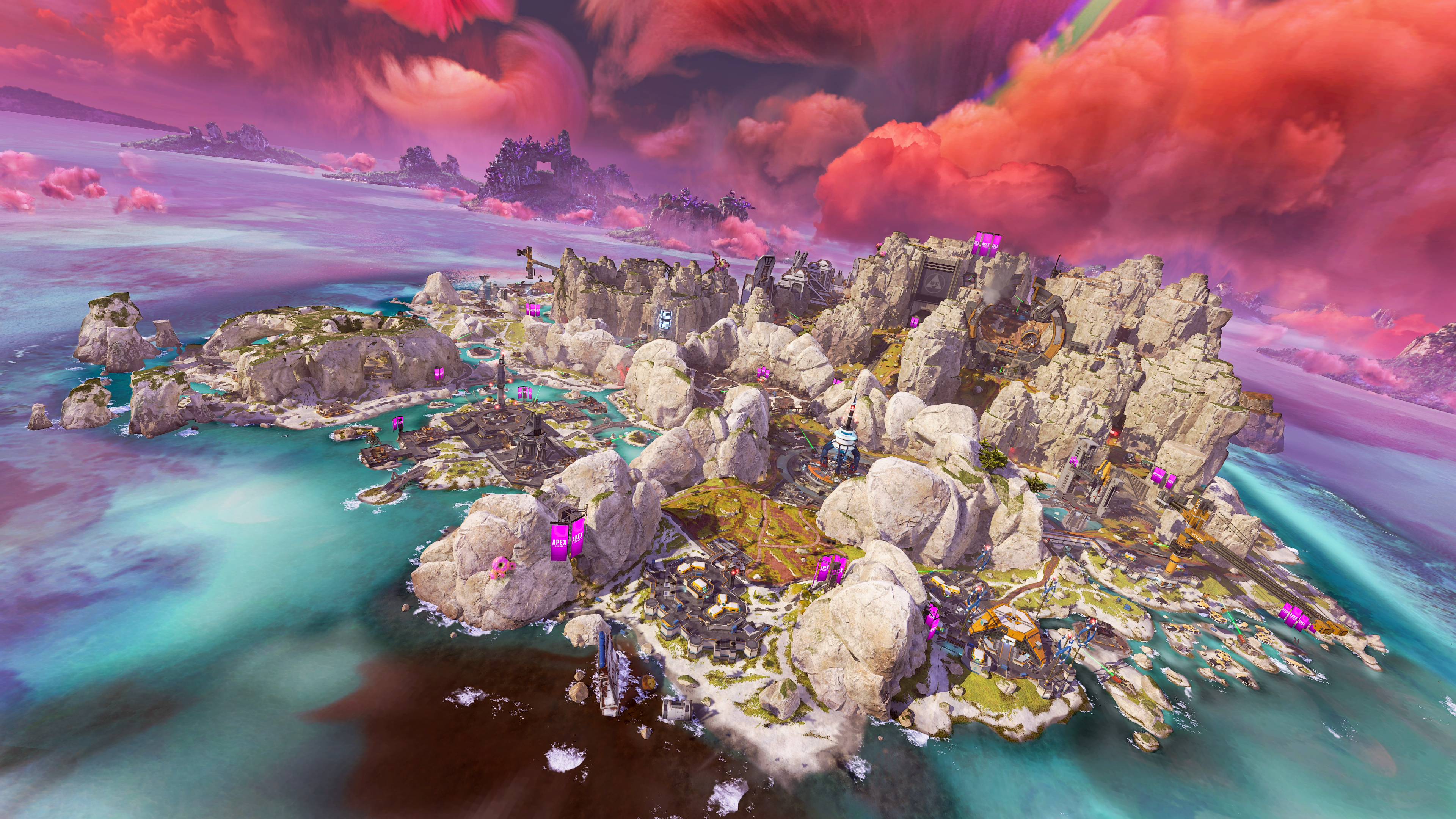 The devs wanted to diversify the long-range weapons, and so a few weapons have been tweaked.
3030 Repeater: Increase hipfire spread
Hemlok: Small damage reduction
Care Pack Rotation
Care Packs will now always have 1 weapon regardless of ring. The L Star is coming out and the Wingman is going in.
Crafting
The R-301 and Volt will go into the crafter.
Digital Threats will no longer be in the crafting now.
Boosted Loader has been removed from loot pool.
The Turbocharger nerf is also being reverted.
LEGEND META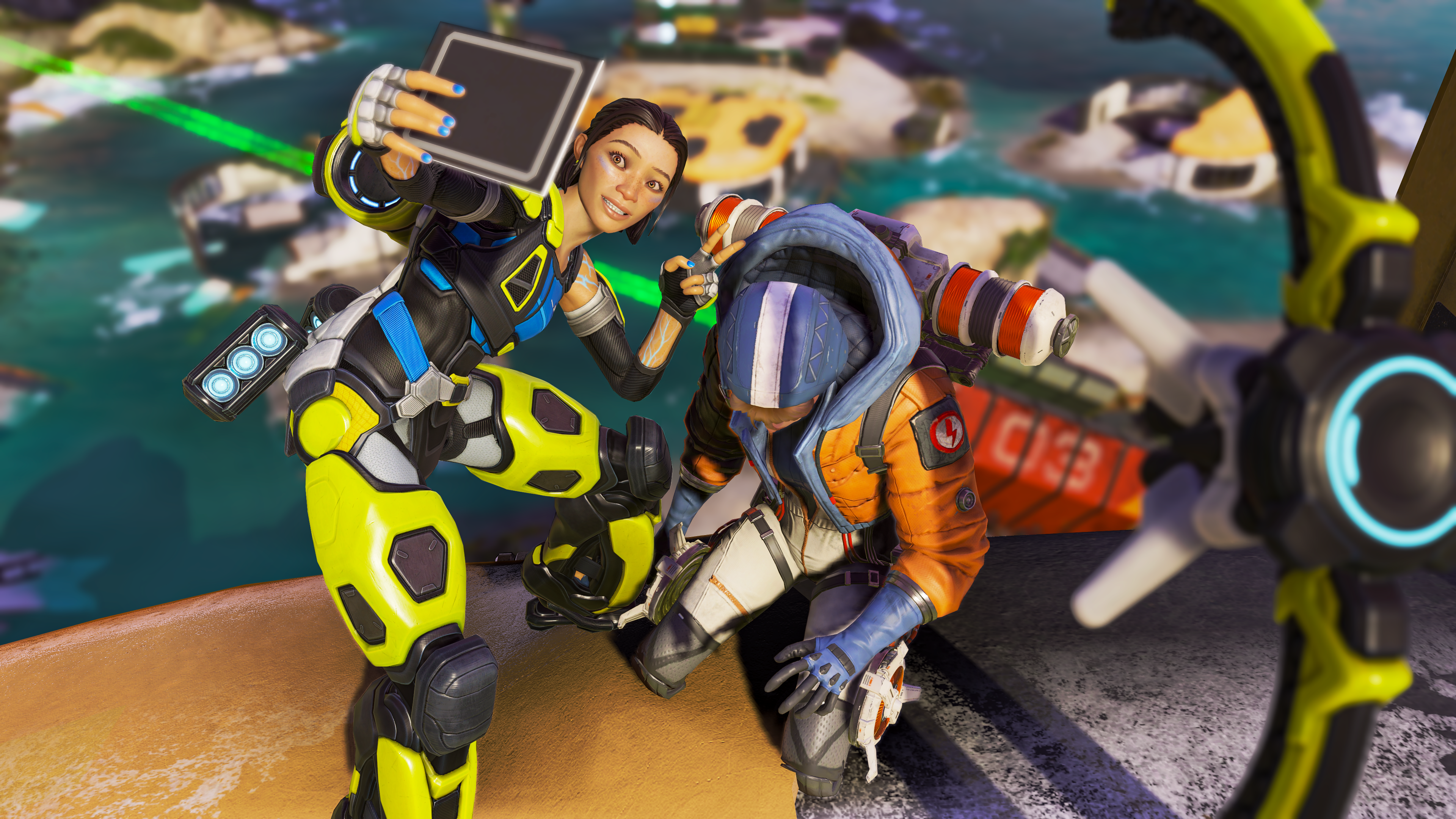 Catalyst
Piercing spikes will no longer block projectiles.
Her throw range has been significantly nerfed.
Her Ultimate lifetime has been reduced by 5s, and the charge will now only begin after the Wall comes down.
Bangalore
All her skill duration has now been reduced.
Wraith
Voices of the void is now more accurate.
Pathfinder
Can still scan care packs after people scan them.
Revenant
Time assist for ult extension is now reduced to 3s.
Vantage
Gets an added bullet to her ultimate and is now capped at 6!
The Apex Legends Season 19 update will arrive on 31 October, 2023, at  1 PM EST/ 1st November 1am GMT+8.