Virtuos KL's Mufizal Mokhtar Plans To Elevate Malaysia's Game Development: Here's How
In the ever-evolving landscape of the global game development industry, Malaysia has emerged as a promising hub, teeming with talent and potential. As the country's game developers continue to make their mark on the world stage, Virtuos KL, a leading game development studio, stands at the forefront of this transformation.
In an exclusive interview with Mufizal Mokhtar, the General Manager of Virtuos KL, we delve deep into the factors contributing to Malaysia's growing prominence in the game development sphere. Having returned to his homeland after 14 years abroad, Mufizal brings a unique perspective on the evolution of Malaysia's game development landscape.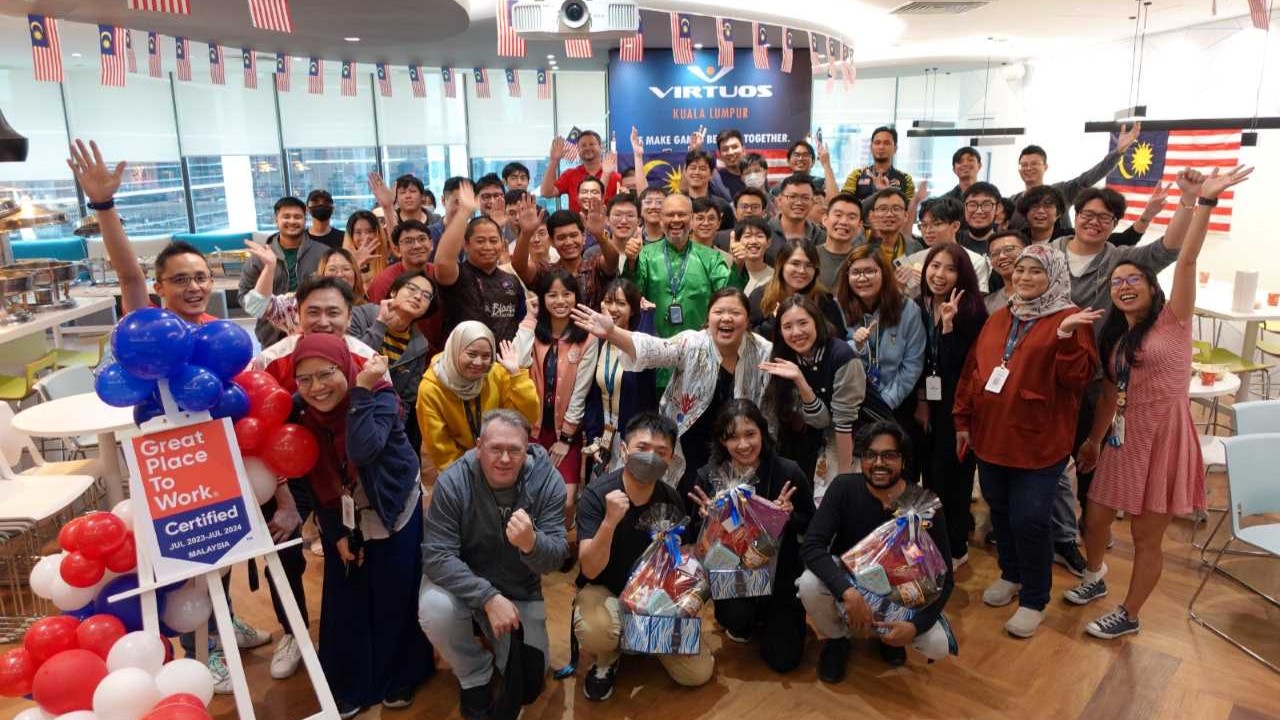 From the quality of talent to government support, and from consumerism of video games to Virtuos KL's strategic investment in Malaysia, this interview sheds light on the dynamic and multifaceted nature of the country's game development scene.
Join us as we explore the intricate web of factors that have propelled Malaysia's game development industry to new heights and learn how Virtuos KL is not only contributing to this growth but also nurturing the next generation of game developers through innovative programs and collaborations. It's a journey into the heart of a booming industry, where creativity knows no bounds, and the future holds endless possibilities.
How has the talent pool and skill level of game developers in Malaysia improved over the years?
Mufizal Mokhtar: So, coming from the perspective of somebody who just returned home to Malaysia, I've been away from Malaysia for 14 years. It's a travel of necessity, it's a travel of gaining experience, trying to find, and trying to learn as much as possible from the global landscape of video game development. So coming back to Malaysia, I was pleasantly surprised by the level of talent that we have here in Malaysia, how much Malaysia has moved up in terms of its value chain of the talent pool here in Malaysia and the quality of the video game developers here in Malaysia has also been elevated since the past 14 years.
I think one of the key pillars of the reason why this elevation happened is that if you look within the region, Malaysia has really good government support when it comes to elevating the talents in the video game industry when it comes to developing new studios, we've got people like MDEC, we've got people like MIDA who support the development of this industry here in Malaysia. I think that is definitely one key factor because it's about developing talent. MDEC and other government agencies not only support creating new studios, but they also support the education part, which I think is absolutely important. We've got good schools here, some of the best schools in the world are in Malaysia, for example, The One Academy, they are one of the best art schools in the world and they are here in Malaysia. That plays into the factor of why I've seen significant exponential growth in terms of talent as well as talent diversity here in Malaysia. 
Are there any other critical factors that have contributed to this growth? 
MM: I think one thing about Malaysia specifically, is that we have one of the highest consumer rates for video games in the region. Naturally, if you start playing, you start thinking about how to create, right? I mean, if you have a hobby of surfing, you get so good at surfing, that you start dabbling into how to create surfboards. It's the same thing with video games, right? You play games, and the more you play, the more curious you get about how are these games made. The more you think like "I can make this too." So that's why I see a boom in the new developers coming out, new talent coming out, and new interest in game development because of the consumerism of video games as well. 
How does Malaysia's game development scene align with Virtuos's long-term goals & roadmap for Malaysia? 
MM: I think one thing about Virtuos' strategic investment inside Malaysia, is it's also partly of course Malaysia is a hub. It's a melting pot of a multitude of not only diverse cultures, but also diverse talents, and diverse interests. Malaysia is also very strategic in terms of its language. Simply put, there are a lot of English-speaking people here in Malaysia, which gives us a strategic advantage over some of the other locations around the region. Another thing about Malaysia is that we have exposure to both sides of the pop culture phenomenon. We are exposed to Western pop culture, like brands like Star Wars, Assassin's Creed, and PUBG, but we are also exposed to Eastern pop culture, Japanese anime, and then we've got Chinese legends, and so on and so forth. So Malaysia is strategically placed to be able to create IPs that can serve both sides of the world.
I think that's quite interesting. Another thing about strategically investing in Malaysia, we also have studios within the region, and Malaysia is reinforcing our strategic investment into the region itself. Together with Glass Egg, our sister studio, and well as Sparx* in Ho Chi Minh City, we combined together would be the largest independent game developer in the region, with over 1,000 people combined. On top of that, I think there is a huge market for video games in Malaysia itself, projected to be US$588 million this year alone. Like I was saying just now, because there's so much consumerism here in Malaysia, there's a lot of interest in developing games here in Malaysia as well. 
How does Virtuos plan to leverage the growth of the Malaysian game development industry, & to expand its presence in Southeast Asia?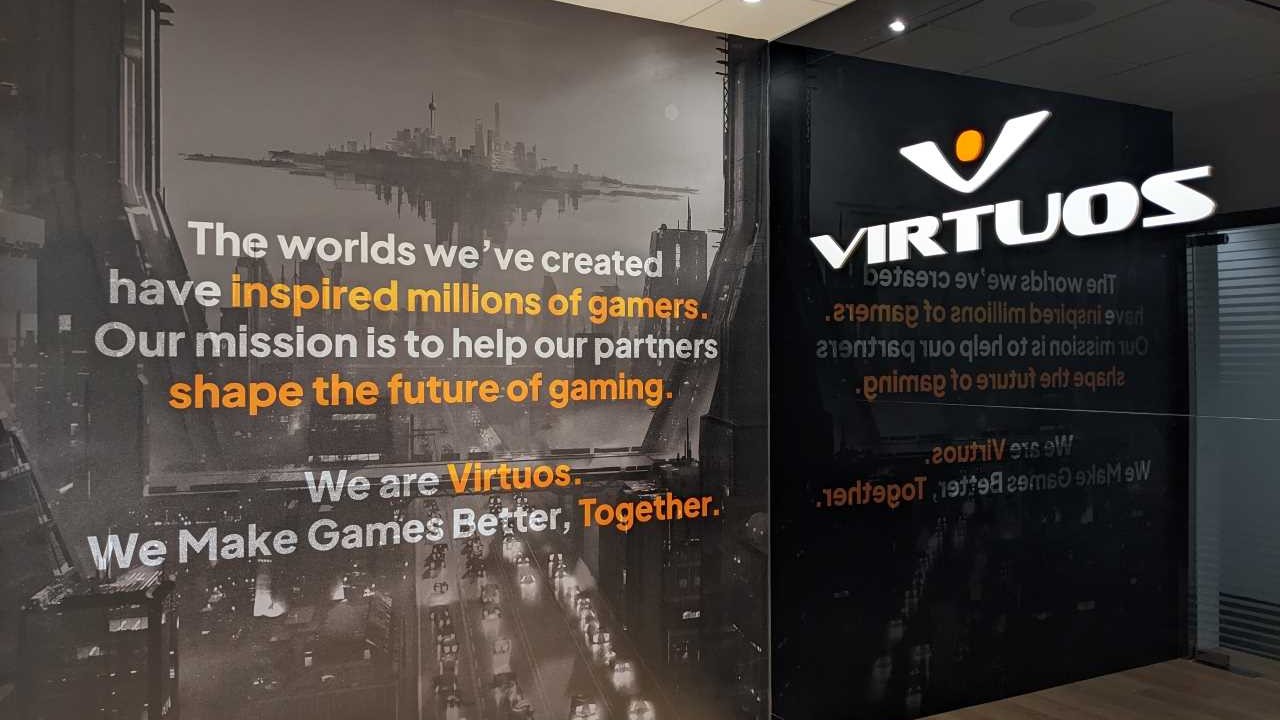 MM: Think of it this way, Malaysia, for the longest time, we started with outsourcing models. We started with outsourcing. We're very well-known around the world for creating awesome video game art. But I think moving forward, we see a lot more like I was saying, diverse talent pool. We see a lot more growth in interest in creating not only art, but also design, engineering, software engineering, gameplay engineering, gameplay design, technical art, procedural, and so many those categories. But this is why Virtuos KL, we're focused on creating a co-development studio rather than just a pure outsourcing model. There's nothing wrong with the outsourcing model. I think it's fantastic. But to leverage on the growth of the diverse talent pool that's coming out from schools, it would be good for Virtuos to capitalize on this growth and leverage on this growth to create a studio that is capable of creating full-cycle game development, end-to-end services, or even creating end-to-end video game development from conceptualization to co-publishing. That's how we would like Virtuos to do that.
What are the benefits of these collaborations for Virtuos & the local game development markets? 
MM: So Virtuos is definitely interested in contributing to the local video game industry. That's why we're here. That's why I came back to Malaysia. It's because I want to continue to help everybody who's already been here for the longest time to elevate the industry to the next level. We're primed for growth. We're primed to move on to the next level. So, for example, recently our good friends in Passion Republic released their game, Giga Bash. I think that is a prime example of how, in the future, Virtuos could collaborate with local video game developers to work together to develop IPs coming out from Malaysia, to contribute to the ecosystem where it's mutually beneficial for us to collaborate with Passion Republic, collaborate with Streamline Studios or Lemon Sky for that matter, for us to share expertise, to see how we can, together, create something amazing coming out from Malaysia. I would personally love to see the next big AAA title coming out from Malaysia, like The Witcher, and Assassin's Creed. Why can't Malaysia do it? We have the talent. We have the ambition. I think if we all work together, we have the ecosystem to make it work. 
Could you elaborate on Virtuos' plans to contribute to the development of young & upcoming talents?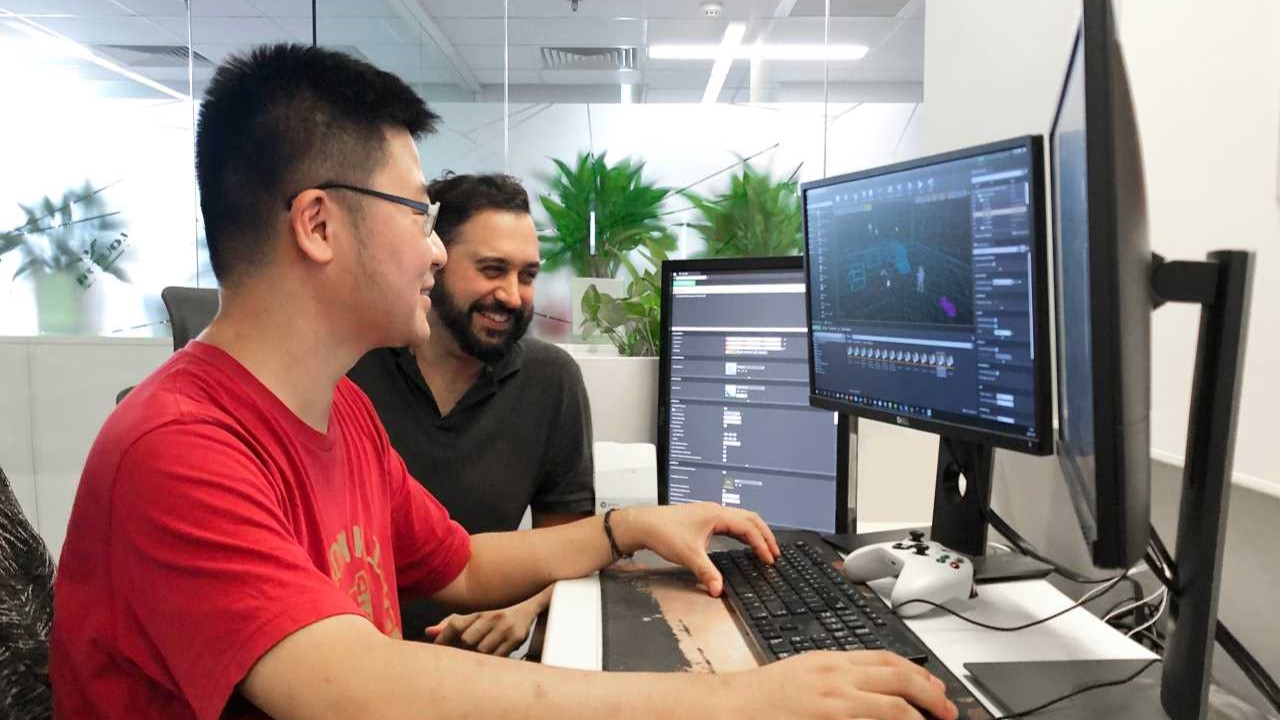 MM: So, Virtuos is one of the largest independent game developers in the world. We've got 22 locations. We just recently launched our studio in Tokyo. That's fantastic. But that just means that we have so many clients that we work with. We work with so many new technologies as well. Now, Virtuos plans to contribute to the growth of the local talent pool here by bringing these opportunities, bringing these technologies that we're working with, because video game developers usually work with future technologies. Technologies that people outside of the industry are not usually exposed to. Proprietary engines, new technologies. So, we play a role in bringing this opportunity here, back home, in Malaysia. Exposing our talent pool to these kinds of new technologies will help elevate and broaden their perspective of what video game development is about. I think that's a key role that Virtuos can play, alongside our other colleagues here in the local industry also. They can also play the same role. But because of Virtuos' outreach and the types of video game development that Virtuos does with our clients, including co-development, remakes, and remasters, there are a lot bigger projects that Virtuos can bring into Malaysia. 
Are there any specific initiatives or programs that will be implemented to support that local talent that's coming on and foster their success?
MM: Yes, definitely. We believe in the constant upskilling of our people. We are a people company. So, I think it's mutually beneficial for all our talents to continuously be upskilled. But we also want to give opportunities to people who are freshly out of school or people who are interested in pivoting their careers into video game development. We have a program that is dedicated to preparing fresh graduates as well as people who would like to pivot into the video game industry
to join our team by providing them with a platform for training. We provide a three-month training program that would help these people who aspire to be video game developers to go through an incubation period over three months where they can not only observe, they can experience how it feels like to be in a video game development studio without the pressure of delivering a particular project. So, it's like an incubation, it's like a simulation of a full production that would then give them that extra edge for them to join our team and hit the ground running.
How would someone who wants to get into the video game industry go about applying for this incubation program? 
MM: I think there are two parts to it. The first part is, of course, we would do an assessment of your skill sets. We want to make sure that you have a minimum set of skills that would allow you to join the program. We want to set people up for success. We don't want to give people a sense of false hope if we don't think they are ready for the program because the program is quite intensive. So, we do have a skills assessment part. Although it's not a very high criterion, there is a minimum criterion of what you would require. For example, if you are an aspiring 3D artist, we need to look at whether you understand the concept of 3D modelling. You understand the concept of what 3D means, and what a game-ready asset would be.
The other aspect, which is, I believe, equally as important as your skill sets, is your motivation. Why do you want to join the industry? Why do you think your career path falls into the video game industry? A lot of the time, people join the video game industry because they love games. That is the first thing you need to do. The first thing you need to be passionate about is games. So, there are, of course, a lot of other criteria that we check as well, but those are the minimum amount of criteria that you would go through to join this program.
How does Virtuos ensure that its collaboration is mutually beneficial and sustainable over the long term?
MM: So, I think it's a natural cost when we have industry relationships. It's a natural intertwined web of mutual benefits when we talk about stakeholders. Our collaboration with MDEC, for example, our collaboration with MIDA, for example, they have their criteria, their KPIs, which are usually intertwined with what we are looking for as a business, as well as our goal as a video game development company. Ultimately, it's about developing talents. We have some fantastic senior people already in Malaysia, and these collaborations with stakeholders on the government side, on the school side, we also collaborate with schools, on the training side, only would benefit the entire ecosystem.
There's also this term called natural spillover, where when we collaborate with this kind of entity, all the rest of the stakeholders, there's a natural spillover of talents to other industries, which I think is also very, very helpful when we talk about this kind of collaboration. For example, let's say we are training a particular artist, who's great at 3D modelling, fantastic at 3D modelling. At the end of that training, he decides that maybe video game is not for him. He can apply the things that he learned, all the incentives that we have, all the education that we gave him, together with the school, to other industries. For example, architecture, advertising, movies, and stuff like that. So there's a natural spillover because all these talents have a lot of cross-industry benefits.