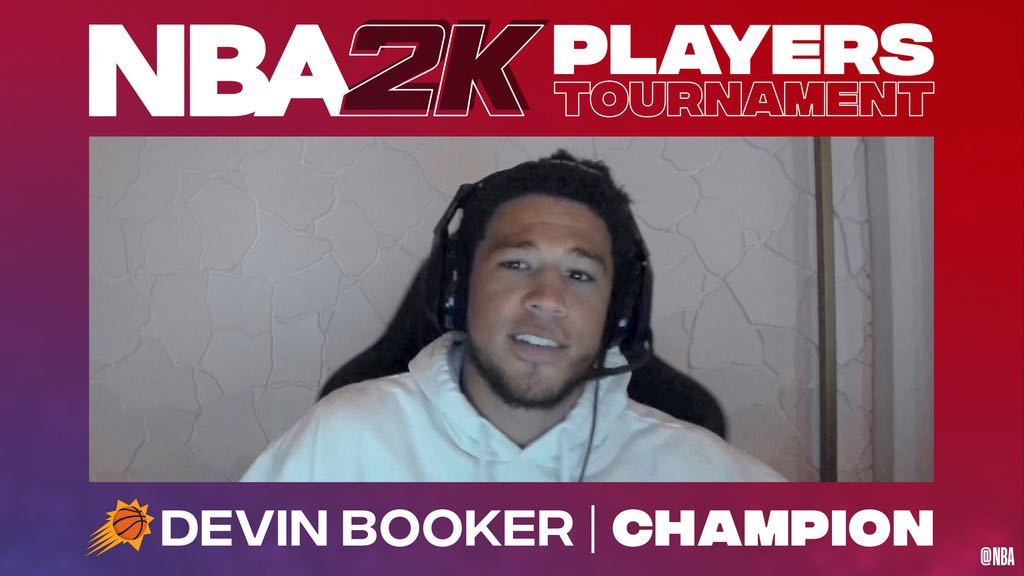 Phoenix Suns' Devin Booker Wins NBA 2K Players Tournament
By Alleef Ashaari|April 16, 2020|
We have the champion for the NBA 2K Players Tournament, as Phoenix Suns' Devin Booker defeated fellow teammate DeAndre Ayton in the best-of-three final round. Both of them previously won against Los Angeles Clippers players Montrezl Harrell and Patrick Beverley in the semi-final. The entire tournament was played on the Xbox One. As the winner of t...
Pro NBA Athletes Transition From Court To Online In NBA 2K Players Tournament
By Alleef Ashaari|April 2, 2020|
Games publisher 2K, the National Basketball Association (NBA), and the National Basketball Players Association (NBPA) have announced the NBA 2K Players Tournament, an esports tournament where 16 current NBA professional athletes will go head-to-head with each other in NBA 2K20 on the Xbox One. These include top NBA seeds Kevin Durant of the Brookly...