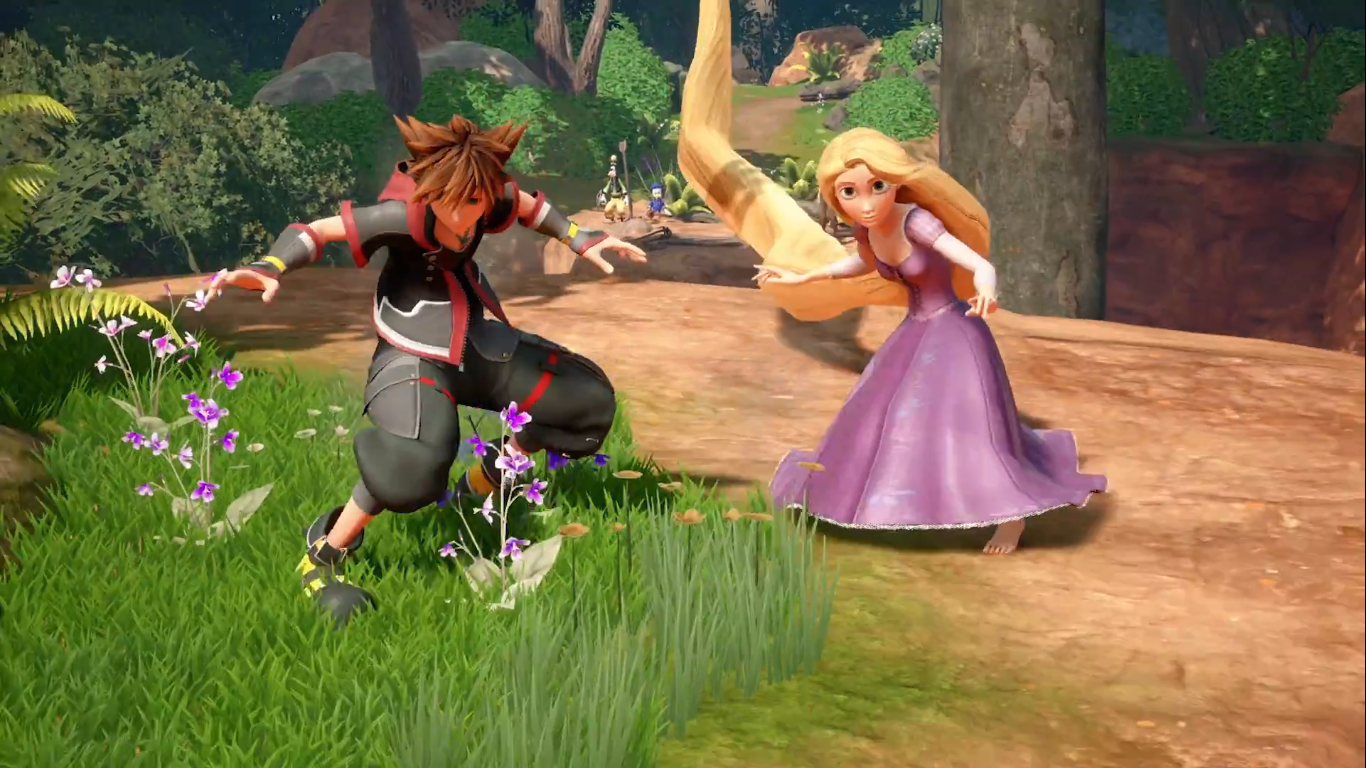 New Kingdom Hearts 3 Trailer Showcases Tangled's Kingdom of Corona
By Alleef Ashaari|November 5, 2018|
After being bombarded with Frozen's Arendelle in previous Kingdom Hearts 3 trailers, Square Enix has finally given us a glimpse into Tangled's Kingdom of Corona featured in the upcoming highly-anticipated JRPG. It's a glorious sight to behold, with Corona's lush green forests a stark contrast to Arendelle's pure white snowy environments. In the tr...
Disney & Square Enix Dropped A Monster Of A Kingdom Hearts III Trailer
(Update: Now comes with the Utada Hikaru KH III theme "Don't Think Twice") Square Enix and Disney just launched a new Kingdom Hearts III trailer during their D23 Expo Japan 2018 showcase to still remind us that it's coming out in 2018. If you're a Pixar fan, you're going to love it. Here you go. https://www.youtube.com/watch?v=LgOHSWyG-PM All d...