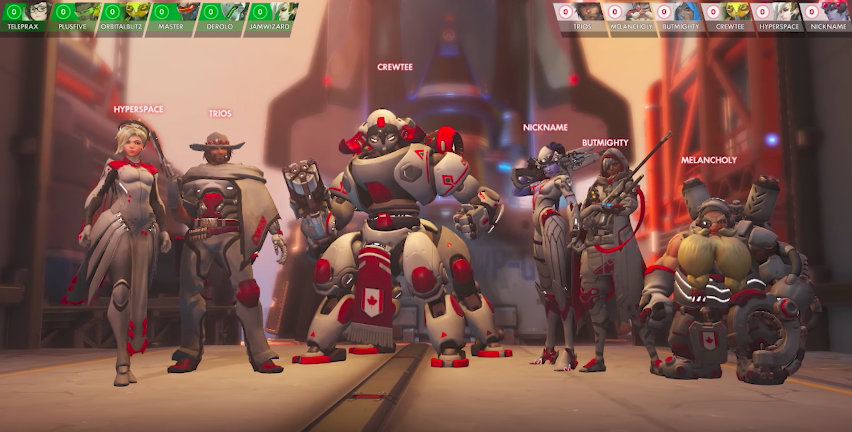 by in
Earlier today the folks from the Overwatch dev team released a video detailing how they intend to make their game more viewer-friendly ahead of the upcoming 2017 Overwatch World Cup and of course, Overwatch League which kicks off January 2018. Among new additions include team uniforms to help viewers better differentiate the characters between teams – like how we see it in typical team sport contests. Another cool feature is the broadcast tools to make play analysis more engaging and intuitive.
"Instant Replay allows observers to go back in time and rewatch an event, … and watch it from any angle they want" said Ryan Mourey, Senior Software Engineer. Another feature is the 'Third-Person Smart Camera" which puts viewers in a third-person perspective instead of the first-person as seen by players. This allows a much better grasp of the surroundings and ongoing action to help viewers understand what is transpiring on screen. The highly requested Top-Down map view is finally here as well, useful for those who prefer viewing the matches from a more tactical standpoint and a great analysis tool for casters and team coaches alike.
The new system will also actively track the players' performance throughout a specific length of time and will hopefully solve any debate on which player is the best in whichever category analysts want to focus on.
As Overwatch esports continue to grow, the team promise that improvements are always on the way and viewers can expect a more wholesome experience down the road. This is welcomed news especially with the Overwatch League down the corner as well as rapid growth of the scene.
The 2017 Overwatch World Cup kicks off this weekend and you can check out our preview of the teams right here. 
---