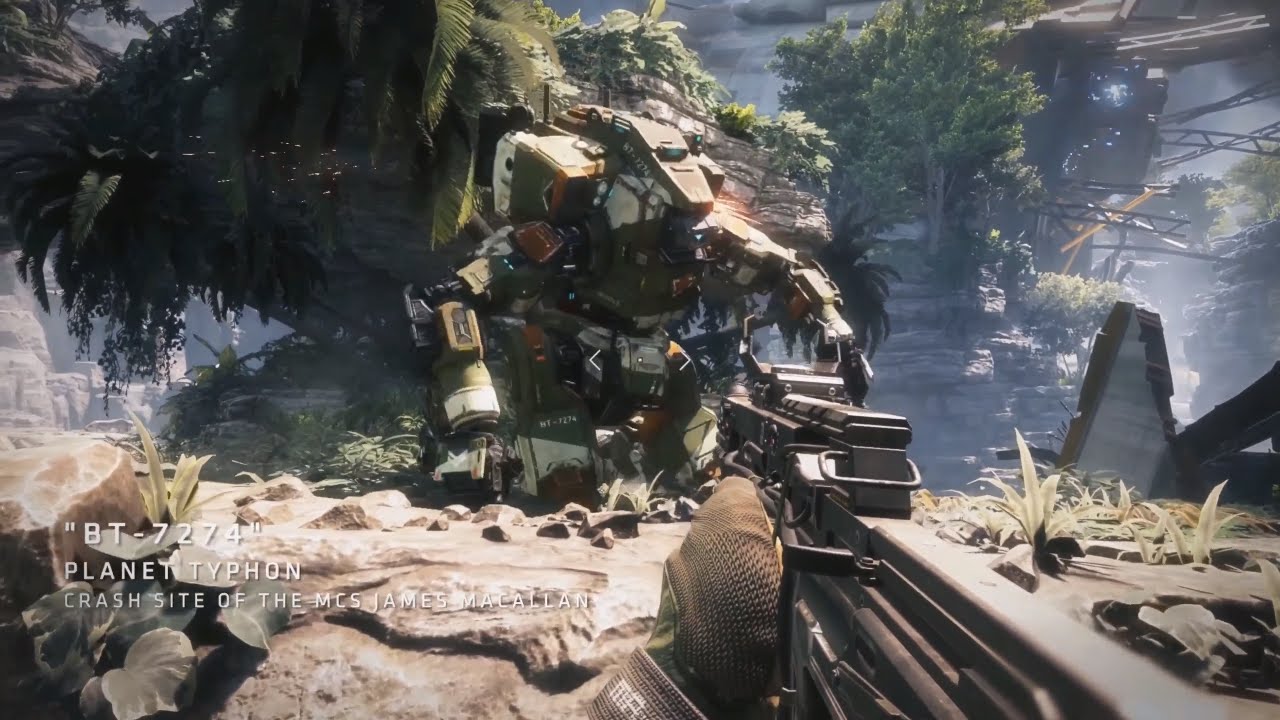 by in
Update 1: 4th Feb 2019:
The rumors are true and we have a Respawn battle royale game coming our way.
The rumors flying about of the game has finally been addressed as Respawn's CEO, Vince Zampella took it to Twitter to confirm of its existence and its drop date.
Looks like everything is unlocked now? Fun.

So, if you like Respawn, our games or even me, you should tune in tomorrow. Our stream starts at 8am pt and we'll tell you everything about Apex Legends. Everything. https://t.co/P0Svi1h5VS

— Vince Zampella (@VinceZampella) February 4, 2019
This followed a slew of timed tweets from several prominent battle royale streamers who revealed that they've been testing the said game recently in Los Angeles. Well known battle royale streamers including Shroud and Dr Disrespect had a go at Apex Legends last Thursday and have possibly revealed that the game may be playable to all as early as Monday (Tuesday in Asian timing).
Tomorrow you can expect to see a New AAA Battle Royale by @Respawn, and the Two-Time absolutely dominating it. Yayayayaya #ApexPartner #Ad pic.twitter.com/fq5WPaUENA

— Dr Disrespect (@drdisrespect) February 4, 2019
Aright broys the corp is allowing me to reveal some of the super secret stuff from Thursday's super secret LA trip. This Monday we'll be stomping in an all new Battle Royale by @Respawn. Maybe these guys will be there too. That is all. #ApexPartner pic.twitter.com/AgO9ra0LVE

— Michael Grzesiek (@shroud) February 4, 2019
Our thoughts of this? Hey man, bring more quality battle royale games! Not a fan of the genre at the start, we've been hooked to it since Black Ops IIII's Blackout hit the scene. We played a ton of Titanfall and its sequel so we have high hopes with Apex Legends. While the absence of them titans may put a dampener on the whole thing, the fact that Respawn's criminally underrated IP lives on – regardless if it's in battle royale form.
We know how we'd be spending our Chinese New Year day off.
---
Original Post on Sunday, 3rd Feb 2019:
If you're taken aback by the sheer absurdity of that title, rest assured that you're not alone. According to several sources and leaks most notably TheQuartering and Slasher, Titanfall 2 developers Respawn will be releasing a free to play battle royale which is set game in the Titanfall universe yet missing the titans.
Breaking! Inside Source Shares Information About A Secret Titanfall Release That Will Be LIVE Monday & Free To Play & Battle Royal Style. Let's Take A Look At These Leeks! Watch This Video & Please Share This Post! It Helps A Ton! https://t.co/yioicYo8Yz pic.twitter.com/ji5nnEyoiL

— TheQuartering (@TheQuartering) February 1, 2019 
This 'rumor' is further enforced by Slasher's affirmation that the game is set to release on February 4th on all three main platforms; PC, Xbox One and PlayStation 4.
Sources who have played and have knowledge of the game confirm to me that Respawn is set to announce and release Apex Legends on Monday Feb 4, a free to play Titanfall Hero Battle Royale game for PC, PS4, and Xbox One.

— Rod Breslau (@Slasher) February 2, 2019
In a string of tweets accompanying the first, Breslau added that the game which will be called Apex Legends to feature abilities, run on a map a with significantly smaller player cap compared to other battle royale games and powered by a modified version of Valve's Source engine.
Apex Legends will feature classes/heroes with unique abilities, maximum of 60 players per server, maximum of 3 players per team (trios) to compliment each other. No titans. Just as Titanfall and Titanfall 2, Apex Legends will run on a modified version of Valve's Source engine.

— Rod Breslau (@Slasher) February 2, 2019
And since this is EA we are talking about (in case you missed it, Respawn was acquired by Electronic Arts last year) , yes, there will be micro-transactions which will be more cosmetic-based, similar to what Blizzard is doing with Overwatch.
Micro-transactions and lootboxes for cosmetic items and in-game content are said to be in Apex Legends with a very similar approach to that in Overwatch.

— Rod Breslau (@Slasher) February 2, 2019
Our thoughts? Heck, we are stoked. We played a ton of both Titanfall games and we truly believed that this franchise has been criminally overlooked and underrated despite its brilliance.
We sincerely hope these rumors are true and that we are set to get all, if not, most of the traversal aspects seen in Titanfall in Apex Legends. Imagine zipping across the map to rotate around the shrinking circle (or whatever play area shape they are going to implement).
---