Before we start, check out the latest Disney's Aladdin teaser:
I do have a few questions:
Why does Jafar sound like the film's make-up artist instead of a slimy vizier?
Why isn't Jafar in disguise in this key scene with Aladdin? Or is this a "trailer's different than the movie" sort of ordeal?
Why is the film looking darker and poorly colour-corrected than the animated 1992 classic?
Why does the CGI for the genie look a little…off?
Why couldn't the production crew paint Will Smith blue and make him act in make-up instead of doing VO for an off-kilter blue-muscled puffball?
I hope these pondering pontifications are answered or at least justified by the directing genius of Guy Ritchie on 24 May this year. Frankly, I'm cautious about this since this might end up as apathetic as the Beauty and the Beast live-action remake featuring the autotuned VO of Emma Watson.
To be fair, so is the internet.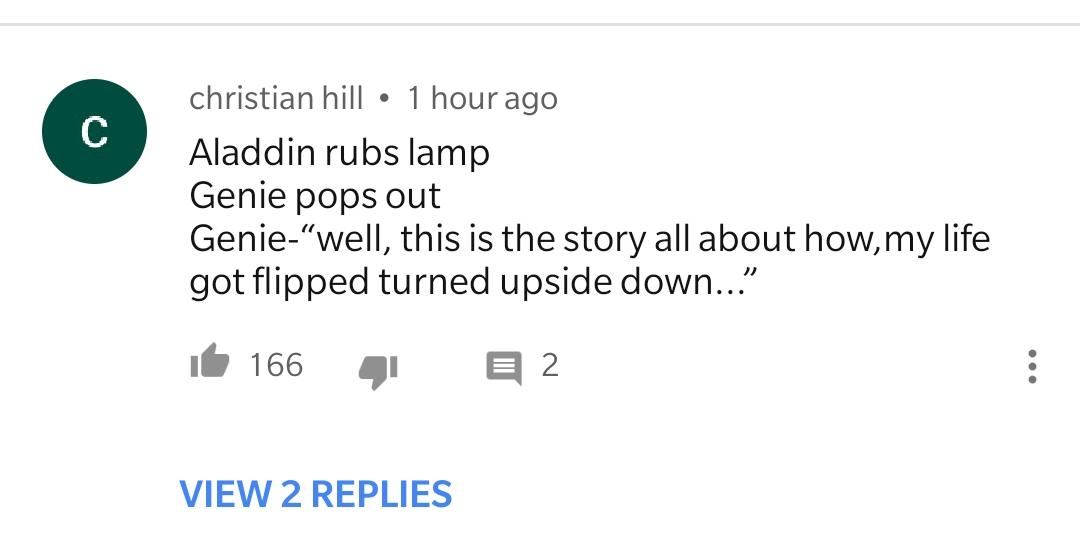 https://www.facebook.com/kakuchopurei/videos/2187689967918931/