You Can Buy Your Captain Marvel Tickets Tomorrow & Watch It A Day Early In Malaysia
Are you hyped to see Carol Denvers go all binary on them Marvel villains & Skrulls? If so, you'll be pleased to know you can buy your movie tickets early.
We're talking 14 February early, as in tomorrow from Golden Screens Cinemas in Malaysia. Furthermore, the film will be shown a day early on 6 March, which is 3 weeks from now.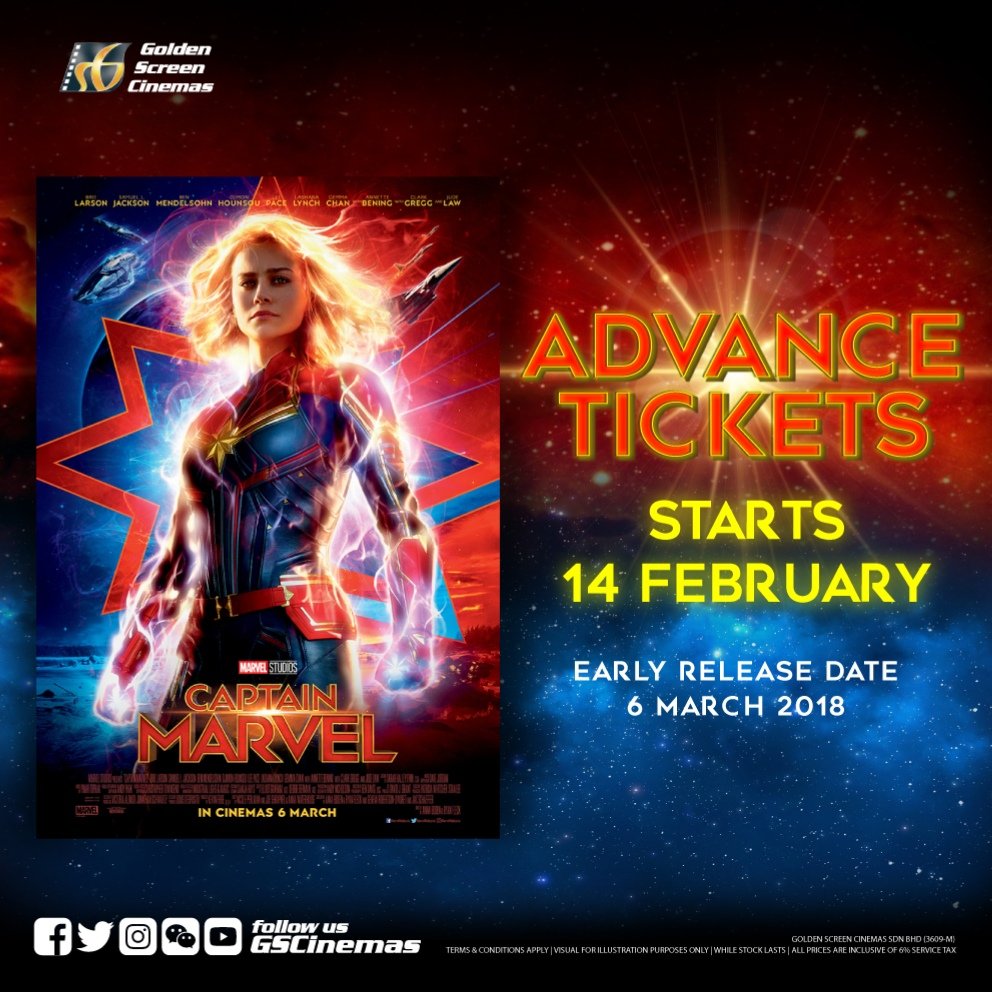 To keep yourself up to speed, here are our recaps and thoughts on Captain Marvel and her Hot Toys equivalent so far. In fact, we'll have something Marvellous out next week.
Related