Who is Shazam? Is he just a magical carbon copy of Superman?
Far from it. The character has undergone quite a complicated history since he first debuted almost 80 years ago. He was the original Captain Marvel, the first character ever to go by that name, and ironically not Marvel Comics' Captain Marvel (who only made his debut in 1958).
But I'm getting ahead of myself. Let's get back to the very beginning of the superhero now popularly known as Shazam.
The History Of Shazam / Captain Marvel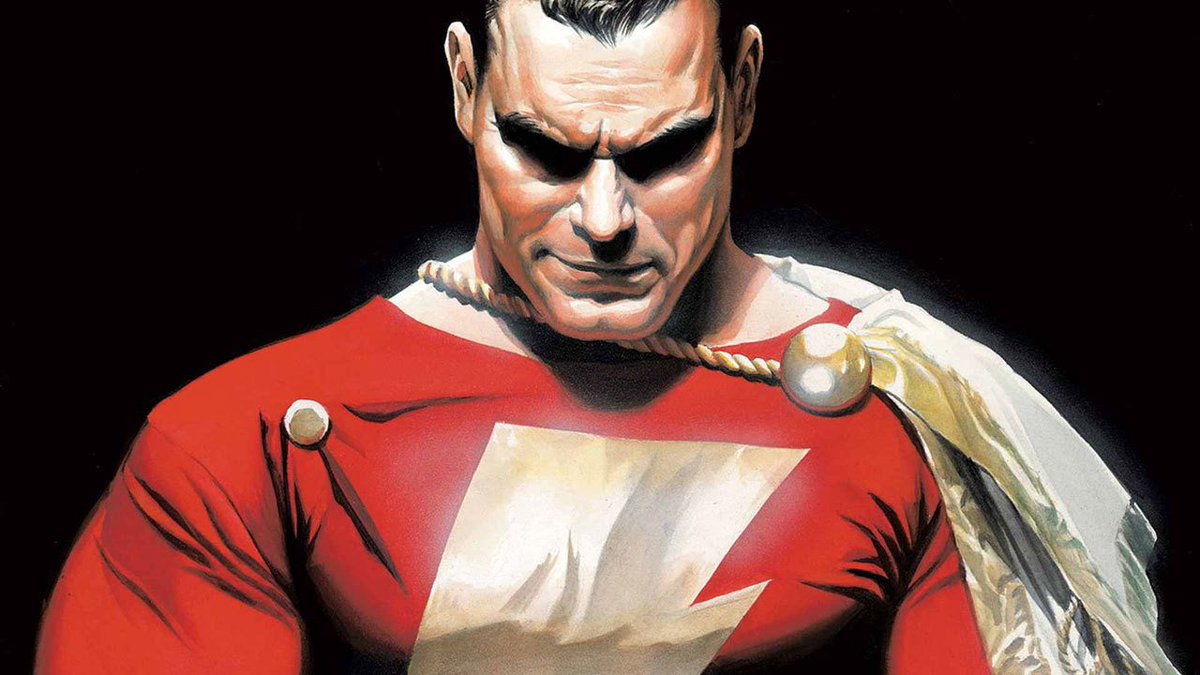 Artist C. C. Beck and writer Bill Parker created the character Captain Marvel, who first appeared in Whiz Comics #2 in February 1940 published by the now-defunct Fawcett Comics. During that era, Captain Marvel was so popular that he even outsold Superman.
DC Comics was so threatened by the existence of Captain Marvel that they launched a copyright infringement lawsuit against Fawcett Comics, alleging that Captain Marvel is a copy of Superman. Fawcett Comics ultimately lost the case and agreed to permanently cease publication of comics relating with Captain Marvel.
In 1972, DC Comics decided to license Captain Marvel from Fawcett Comics and revived the character for a new era. It was a douche move on their part, but at least the world would finally be getting more Captain Marvel comics. Unfortunately, another complication arose.
By that point in time, Marvel Comics had already started publishing their own Captain Marvel comics and successfully established a comic book trademark for the name. In response to DC Comics' revival of the original Captain Marvel, Marvel Comics sent a cease and desist letter to them.
As a result of that, DC Comics could never again use the name Captain Marvel for the title of comic books, toys, or any promotional material from then on. The solution to this was simple: they published the comics under the name Shazam! instead. However, there was a loophole, in that the character was still officially called Captain Marvel in-universe, or in the world of the comics themselves.
By 1991, DC Comics had acquired all rights to the Captain Marvel-related characters while Fawcett Comics was forced to sell itself to Charlton comics (which later also went out of business). What you should know is that DC Comics only officially renamed the character Shazam in 2011's The New 52 reboot/relaunch.
It's a testament to how iconic the character is that despite moving from one publisher (Fawcett Comics) to another (DC Comics) and forced to change his name, Shazam / Captain Marvel remained as a timeless, classic and popular comic book character even six decades after his debut.
The Origin of Shazam / Captain Marvel
Thanks to the character's turbulent history (as I've recounted above), the character Shazam / Captain Marvel has gone through multiple origins and continuity retcons.
To make things easier to understand, I'll explain the most recent version of the character. Geoff John's take on Shazam (from the New 52 / DC Rebirth) is essentially the basis and main inspiration for the movie anyway, so that would be best.
Billy Batson is a 15-year-old orphan who has gone through several foster homes on account of his moody and troublesome demeanor. At his latest foster home under parents Victor & Rosa Vázquez, Billy gains five new foster siblings: Mary Bromfield, Freddy Freeman, Pedro Peña, Eugene Choi, and Darla Dudley.
When the evil scientist Dr. Sivana awakens Black Adam from his tomb, the powerful Wizard living on the Rock of Eternity begins searching for candidates to bestow his magical powers and stop the villains.
When the Wizard finds Billy, he initially considers him to be unsuitable and not pure enough. Billy then persuades the Wizard that perfectly pure people don't exist and that all people can do is try their best to be good.
Due to desperation and what little potential Billy has, the Wizard passed his powers onto the young boy by teaching him that speaking the word "Shazam" will turn him into an adult version of himself with powers linked to several gods from different mythologies.
S (Wisdom of Solomon): impressive level of intelligence, though it doesn't actually make Billy act more mature than his actual age.
H (Strength of Hercules): super strength comparable to that of Superman.
A (Stamina of Atlas): invulnerability and stamina comparable to that of Superman.
Z (Power of Zeus): the magical aspect of Shazam's powers, allowing him to generate/control thunder/lightning and giving him a high resistance to magic.
A (Courage of Achilles): strong in will, resistance to mental attacks.
M (Speed of Mercury): the ability to move at incredible speeds and fly.
The Wizard dies after passing his powers to Billy. Thanks to his immaturity (well, he is a teenager) and the fact that he clearly needs a lesson from Spider-Man (with great power comes great responsibility), the first thing he uses his newfound powers for is to buy beer, make money and have fun.
When Black Adam attacked the city with the Seven Deadly Sins (and after getting his butt kicked for good measure), Billy finally learns some responsibility and decided to share his powers with his foster siblings. Black Adam is ultimately defeated when Billy goads him into saying "Shazam", which transforms him back into a human and crumble into dust.
Thus, the Shazam Family is born, consisting of Billy Batson and all his foster siblings. Besides Dr. Sivana and Black Adam, another one of Shazam's most iconic villains is Mister Mind, who goes on to form the Monster Society of Evil in the comics to oppose the magical superhero.
Who Is Dr. Sivana And The Seven Deadly Sins?
The main villain in the Shazam movie will be Dr. Thaddeus Sivana (Mark Strong) and the Seven Deadly Sins. While the role of Black Adam has actually been cast with Dwayne 'The Rock' Johnson, there has been no confirmation as to whether he will be appearing in the upcoming movie.
In the comics, Dr. Sivana a brilliant scientist who turns to magic when he finds that science has failed him in saving his family. He discovers Black Adam and gets his eye blinded by lightning, allowing him to 'see' magic with that eye.
The movie version will have a different origin. He is still a brilliant scientist, but he is instead an outcast from a wealthy family. He was summoned by the Wizard as a child but was rejected, leading to his obsession to unlock the way back to the Rock of Eternity.
Meanwhile, the Seven Deadly Sins are demonic entities, personifications of the worst sins of humanity. They were imprisoned by the Wizard long ago in statues placed inside the Rock of Eternity but they sometimes escape.
From what we know so far, it seems that Dr. Sivana will somehow receive powers from the Seven Deadly Sins, which makes him a match for Billy even in his Shazam form. It will be interesting to see if other villains will make surprise appearances in the movie.
Mister Mind, perhaps? Fingers crossed.
Shazam is slated to release on 4 April 2019, but early screening tickets for showings starting this weekend are already available in Malaysia.
---
Related