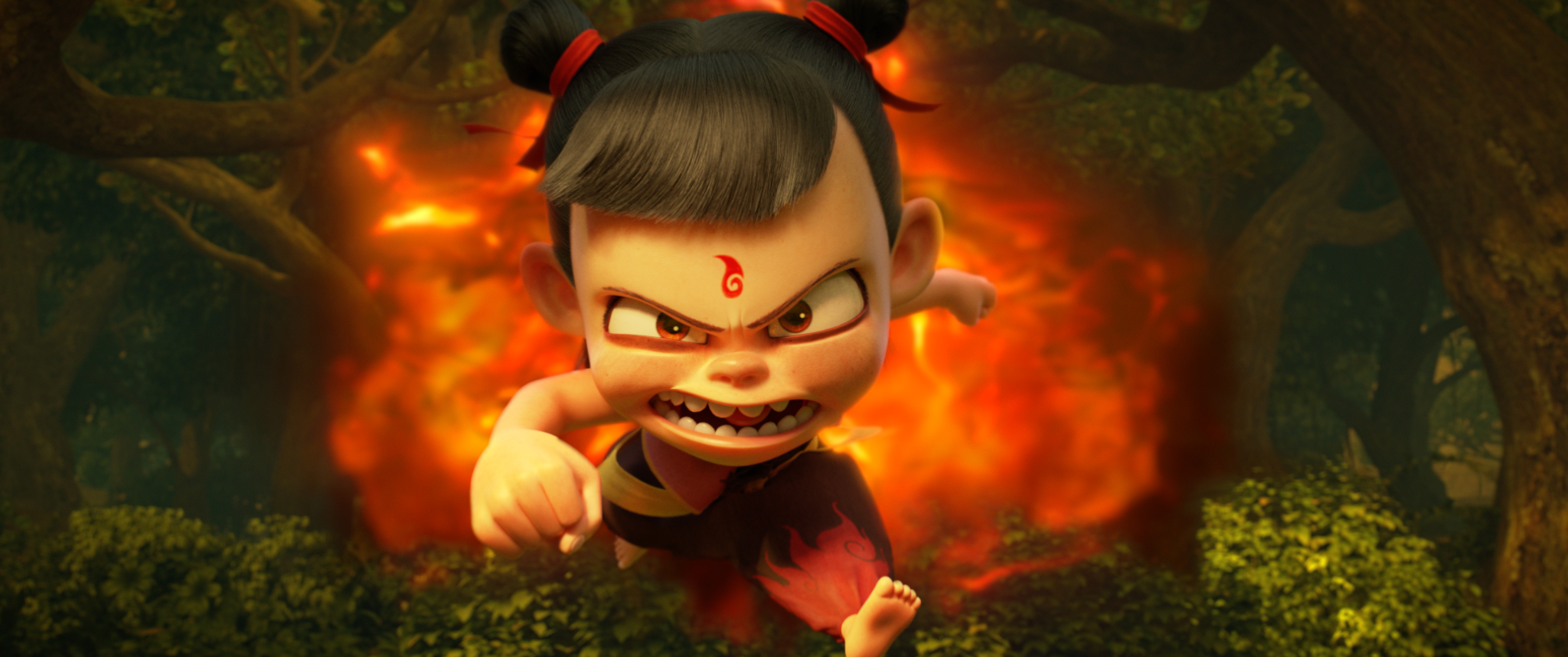 by in
The best animated movies usually hail from either western countries like the United States (Disney Pixar, Dreamworks) or Japan (the home of anime), but not modern China, albeit being an economic global superpower known for their advanced tech. That is changing with the arrival of NEZHA, China's first truly great animated movie.
NEZHA is not only currently the highest-grossing animated movie in China, but also the highest-grossing movie in the country this year (beating the likes of box office juggernauts Avengers Endgame and Lion King), and for very good reason. It is a masterpiece of animation and one that deserves to be watched by everyone.
A Mythological Reboot For A New Generation
I'll be honest. I have never heard of the Chinese mythological deity Ne Zha before watching this animated movie. It turns out that he is one of the most popular figures in Chinese myth, second only to Sun Wukong (or the Monkey King).In fact, this movie is just another in a long line of media adaptations for Ne Zha, including in video games like the MOBA Smite and MMORPG Warframe.
The 2019 NEZHA animated movie is a retelling of his origins, following the story of a young boy who suffers from discrimination and prejudice due to the circumstances of his birth. He is the reincarnation of an evil spheric artefact called the Demon Pill, causing him to be born with demonic features and fiery abilities.
The premise of NEZHA's plot is tied with Chinese mythology, so the beginning of the movie dumps viewers with a mountain of exposition. For those unfamiliar with the folklore, it might be confusing at first, but the movie doesn't dwell on that and smartly decides to focus on the good stuff instead; namely the brilliant character development and exhilarating action sequences.
Character Development So Good That Reduced Me To Tears
Frankly, I went into NEZHA with middling expectations, but to my pleasant surprise, it managed to blow my mind. I started the movie hating the main protagonist Ne Zha, who seems to be extremely unlikable and too much of an annoying troublemaker who wants to make the life of everyone around him a living hell.
Just as I was starting to worry that I'd be stuck with a mischievous and cheeky brat for an entire movie, the first flashback scene in the movie triggered a complete 180-degree turn of my perception for the Ne Zha. It provided the stepping stone for my understanding of why this character behaves like so and justifies his previously problematic traits.
As the movie progressed, I grew from initially hating Ne Zha to sympathising with his problems, which ultimately deeply resonated emotionally with me by the end of the movie, leaving me sobbing in my seat at certain times. This is further strengthened by his relationship with other characters in the movie, most notably his parents and a friendship with a spoiler-ish character who shall remain unnamed.
Without spoiling anything, the main theme of the movie is you alone decide your fate and whether you are good or bad, not destiny or circumstantial elements like ancestry, blood, status or origin of birth. Rising above what people think of you and being the best version of yourself is a difficult path, which Ne Zha endures throughout the movie.
The comedy in the movie is also another highlight of NEZHA. Most of the laughs come not only from the titular Ne Zha but also both of the major and minor supporting characters. These include the Ne Zha's bumbling fat drunk of an immortal master, Taiyi Zhenren, and several recurring human characters whose sole purpose are seemingly for running gags.
Anime-Styled Dynamic & Kinetic Fight Scenes
It's hard to believe that debut feature of director Jiaozi and animation studio Chengdu Coco Cartoon, as the animation is consistently breathtakingly beautiful and smoothly animated, on almost the same level of Disney Pixar movies. What distinguishes NEZHA from other usual animated fare is the dynamic and kinetic fighting scenes.
Viewers can clearly see each and every movement the characters make during fights. The choreography is intricate and a sight to behold, as Ne Zha and the others fight gracefully à  la animated movies like Dreamwork's Kung Fu Panda. That's not even mentioning the flashy and earth-shattering display of power à  la anime.
Remember, these are gods/deities or legendary heroes/figures fighting each other, resulting in awe-inspiring scenes that make your jaw drop. They're not simply mindless screaming matches, so you don't have to worry about that being too prevalent in the movie. Imagine kung fu masters dancing and that's what you're getting.
Inspiring For Other Aspiring Countries
The Malaysian animation industry is still quite lacking compared to those from Disney Pixar and Japanese studios, despite rapidly developing with our own movies like this year's Upin And Ipin Keris Siamang Tunggal and Boboiboy The Movie 2. That's why movies like NEZHA prove that Disney Pixar-level animated movies are possible even for countries who are not traditionally animated powerhouses.
NEZHA is a masterpiece of animation and a showcase for China to start flexing its newfound animation prowess. Do yourselves a favour and give this excellent animated movie a chance, I promise that you won't regret it, especially if you're generally a fan of animation.
FINAL SCORE: 90/100
We received a preview screening courtesy of TGV Cinemas Malaysia. NEZHA premieres in Malaysia on 26 September 2019.
---