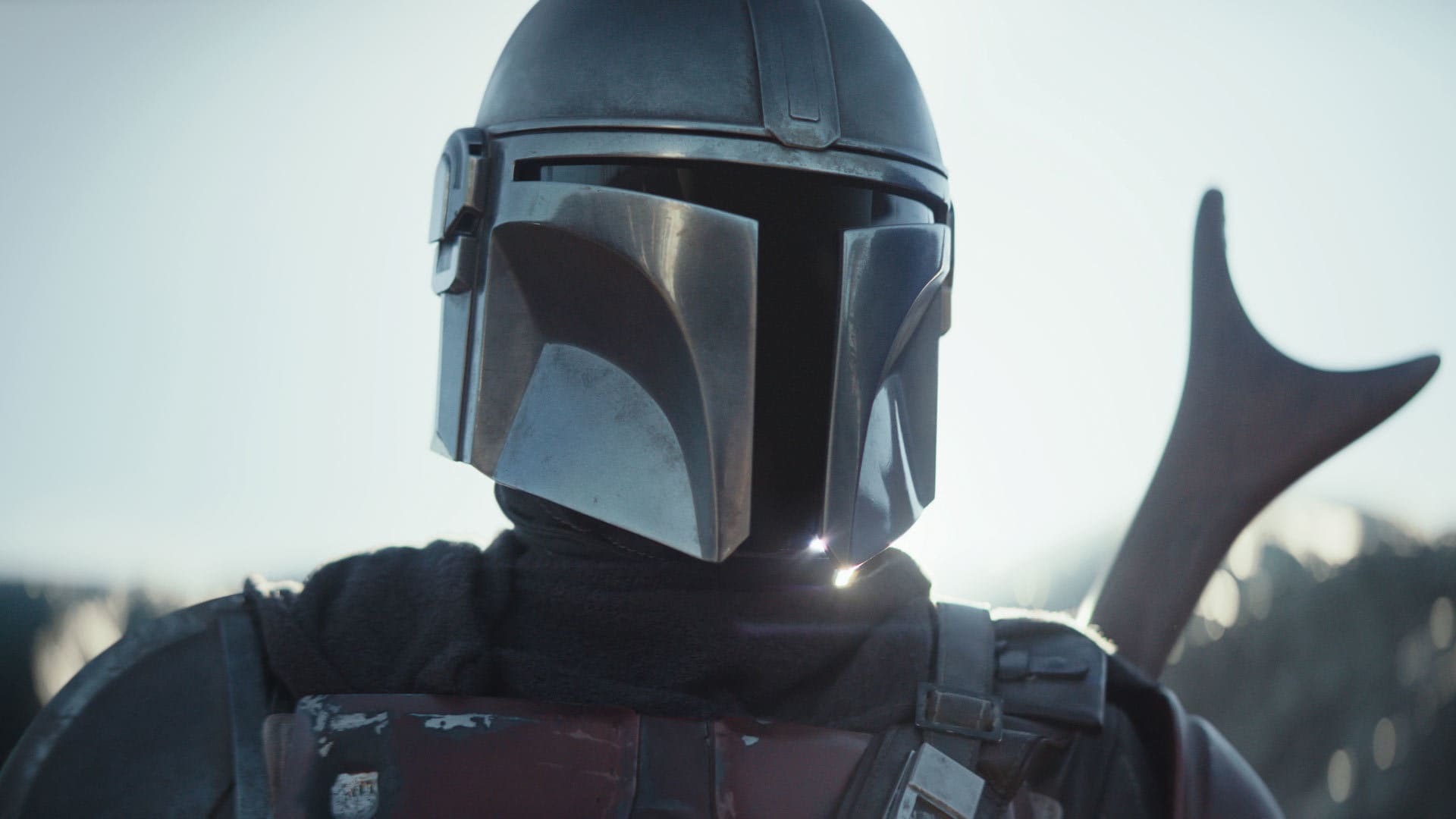 by in
We're only three weeks away from the debut of the first-ever live-action Star Wars TV series, as The Mandalorian is slated to premiere on 12 November 2019 exclusively on Disney Plus.
Amidst all the Star Wars Episode IX: The Rise Of Skywalker hype (check out my breakdown of the final trailer here), several lucky critics have already seen around 30 minutes worth of footage from the first episode, and the feedback has been overwhelmingly positive so far.
From the 30 minutes of The Mandalorian footage, critics are already praising the TV series, saying that it looks and feels like the Star Wars movies. This probably means that the production values are top-notch and high enough to match even that of the iconic movies in the franchise. It seems like Disney has spared no expense with The Mandalorian.
Also it looks as expensive as it is — they didn't skimp with this one. Spaceships, creatures, etc all in full effect. Cannot wait for full episodes. #TheMandalorian

— Drew Taylor (@DrewTailored) October 19, 2019
One other thing about @themandalorian is I got to see the footage in a screening room on a big screen and it looked like I was watching a movie. While I get the show is to sell subscriptions to @disneyplus, I wish I could watch every episode in a movie theater. pic.twitter.com/pCY9SEeWsd

— Steven Weintraub (@colliderfrosty) October 19, 2019
Just saw almost 30 minutes of #TheMandalorian's pilot episode. It feels like a thrilling return to the original trilogy era of Star Wars. It feels like a big scale movie, not a tv series. They are still keeping a lot of mystery with deliberate cuts in the footage.

— Peter Sciretta (@slashfilm) October 19, 2019
Wow. #TheMandalorian is completely amazing. Saw nearly a half hour of footage from what I was told were the first three episodes. Whoever you think Nick Nolte is … the answer will surprise you. pic.twitter.com/jh3CpZnMW2

— Drew Taylor (@DrewTailored) October 19, 2019
One critic even pointed out that The Mandalorian is giving off vibes of Rogue One: A Star Wars Story and surprisingly, Predator. That might allude to the action scenes in The Mandalorian, and perhaps we'll see them from the perspective of The Mandalorian himself, similar to how we experience the Predator hunting from its unique perspective throughout the Predator franchise.
Just watched close to 25 minutes of footage from #TheMandalorian. It's very cool and atmospheric – sometimes evoking the vibe of Rogue One (which I adore). The title character is instantly fascinating and there are great action and suspense moments, including some Predator vibes

— Eerie Eric Goldman (@TheEricGoldman) October 19, 2019
Other critics show off their reactions by losing their minds and simply fanboying/fangirling right off the bat, which bodes well for the The Mandalorian's eventual response by the fans of the franchise (which is obviously the most important demographic that the show is catering to).
This is the Star Wars thing I've been waiting for! While I love the Skywalker saga, I've wanted to see new characters and places explored in depth which can only be done over multiple episodes in a series format. Cannot wait to see more of @themandalorian. pic.twitter.com/exRmsLTYzU

— Steven Weintraub (@colliderfrosty) October 19, 2019
Just saw footage of Mandalorian and it's amazing. It's a thrilling dive back into the Star Wars universe. Fans will love the attention to detail. The score is killer! It's intense and a good time. Can't wait to see the entire series. #Mandalorian is on Disney + November 12. pic.twitter.com/5iJyEOleLe

— Black Girl Nerds (@BlackGirlNerds) October 19, 2019
Just watched 27 minutes of Mandalorian footage and legit cried. Can't say much but — This is real and it's happening and it feels SO FREAKING STAR WARS pic.twitter.com/A56KJBc1GH

— Ash Crossan (@AshCrossan) October 19, 2019
What a morning! I saw 30 minutes of footage from #TheMandalorian and all I have to say is, this is the epic Star Wars show we've been waiting years for. Please pardon my excitement. pic.twitter.com/Ow57rFJmQp

— Jennifer Landa (@JenniferLanda) October 19, 2019
There you have it, folks. Most of the critics' first reactions seem to indicate that The Mandalorian, while still looking and feeling like an authentic Star Wars experience, will offer a refreshing and unique experience separate from that of the Skywalker Saga we've been seeing for the past four decades.
The first episode of The Mandalorian is set to premiere on 12 November 2019, with a second episode several days later on 15 November 2019, before resuming its weekly schedule with its third episode on 22 November 2019.
In the meantime, rewatch the trailer below.
---