It has been quite a while since I've sat down and pondered upon how the gaming industry has grown over the past decade. In fact, I was very lucky to have witnessed its growth alongside my very own. I'm sure you saw how great the industry thrived as we grew older.
2019 was the year where I began to intimately understand video games, and that is thanks to the guys at Kakuchopurei for giving me the opportunity to complete my internship that is required to complete my studies.
I was definitely clueless and frightened of the unknown. But I'm glad that I was an avid gamer, so I had the basics down pat.
Under the watchful eyes of Mr Toffee and Kenn, I was able to pass my internship, and ultimately my studies, with absolutely flying colours.
Therefore, I am happy to share with what I think are my top 10 games that were my go-to games in 2019. Let's start from the bottom, with a classic sci-fi horror flick!
#10. Resident Evil 2 Remake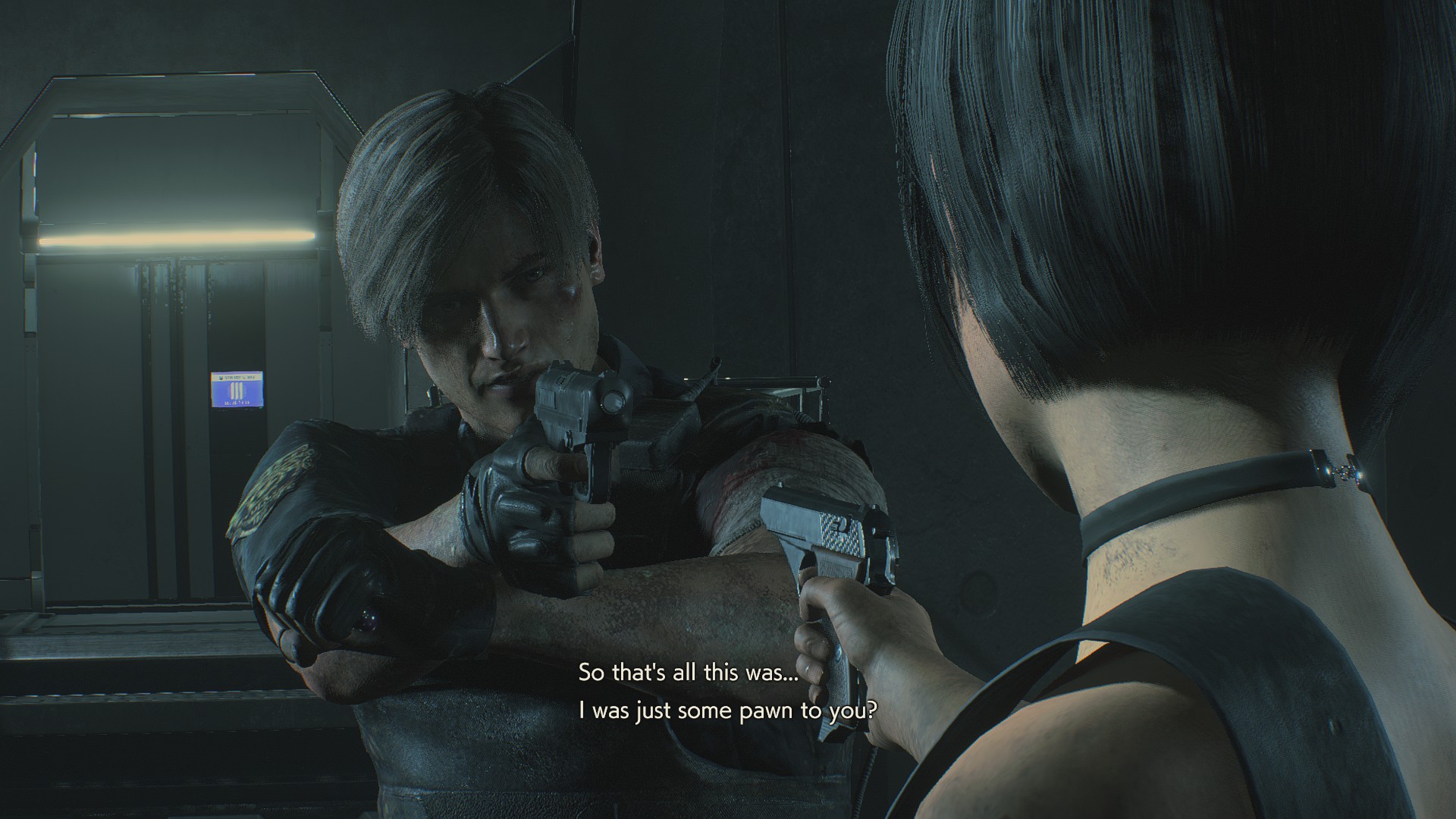 First and foremost, I am a scaredy-cat and is very, very susceptible to jumpscares. Resident Evil 2 Remake is one of those survival horror games that had me interested even though I literally can't stand being poked a bit with gratuitous horror.
The sharp graphics and immersive gameplay are the is a true hallmark of a horror title, and Capcom has executed it well. Each jumpscare is calculated, so you won't expect when the next scare will be.
Corridors are peppered with looming shadows and creeping darkness. I've never felt at ease while playing the game yet, the addicting gameplay kept me going.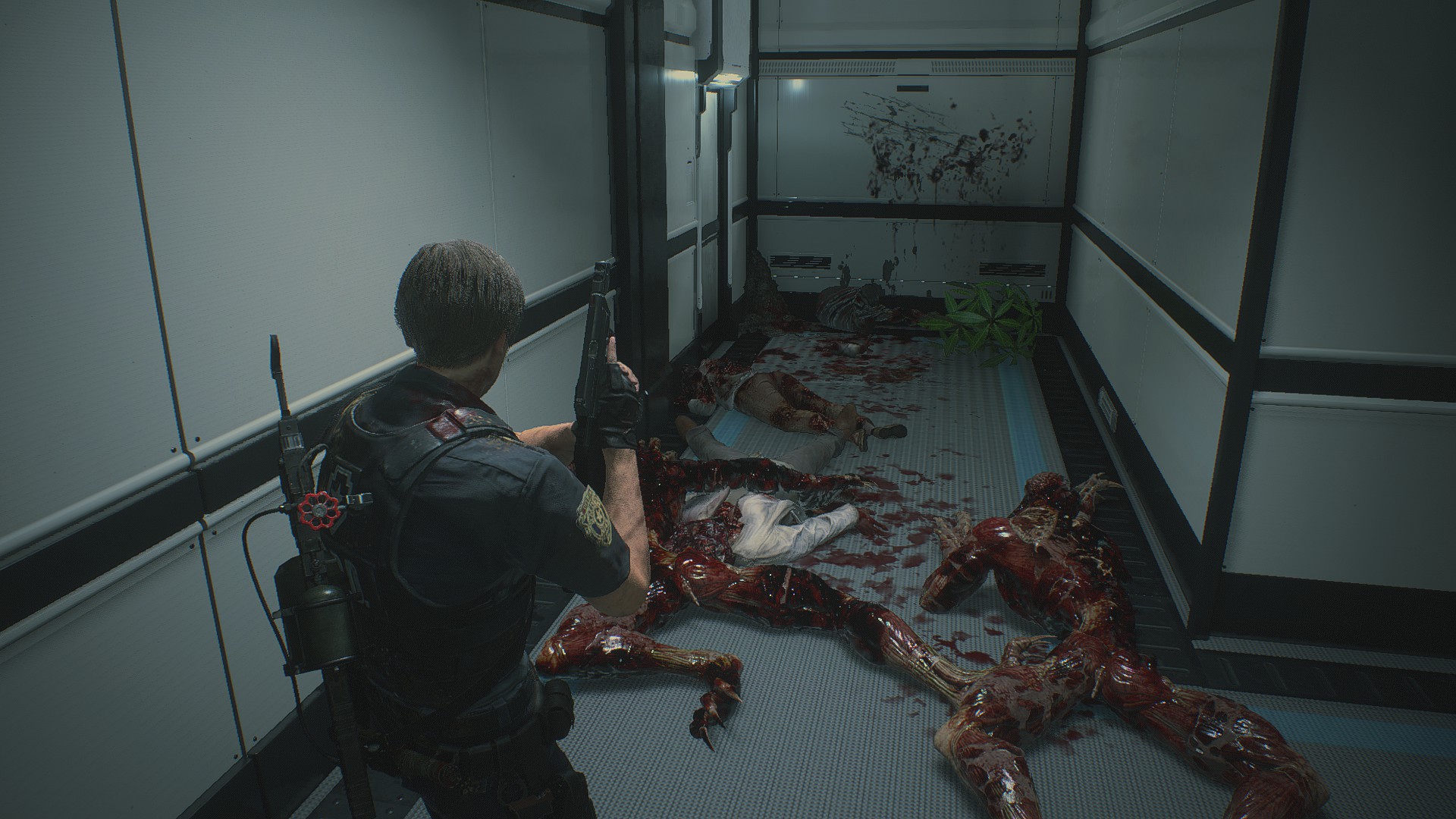 This game might not be for the faint-hearted, but maybe that's just me. I just don't enjoy creepy things chasing me.
#9. Borderlands 3
Borderlands is a time sink of a series that I've spent too much time on and I have not regretted even a single minute on it.
Borderlands 3Â was a great improvement from the previous instalment introducing new characters with improved movements and skillset. Heck, even the gunplay is better. Most importantly, the gazillion combinations of loot!
I was just slightly disappointed by the company's practice of having it on the Epic Games Store rather than Steam, but that's just me.
#8. Ace Combat 7: Skies Unknown
I was an avid fan of Ace Combat back in the PlayStation 2 days. When I heard an Ace Combat game was coming in hot for the PlayStation 4, I was quite excited but wasn't hyped. Maybe because the fire has died out of waiting for too long.
I tried the game once, and lo and behold, the fire is rekindled!
With massive upgrades in graphical performance, the game felt like a fantasy flight simulator, and it was a solid one at that. The storyline is convoluted, as per Ace Combat tradition. But put that aside and you have a great experience waiting for you.
If you have a PS VR kit lying around, go grab this game and prepare a bucket for you will be amazed by the hyper-realistic flight experience. And proceed to then regurgitate your lunch and/or breakfast.
Oh yes, they brought back my favourite fictional fighter jet, the ADF-01 FALKEN. This baby looks cool and shoots lasers; what more do you want?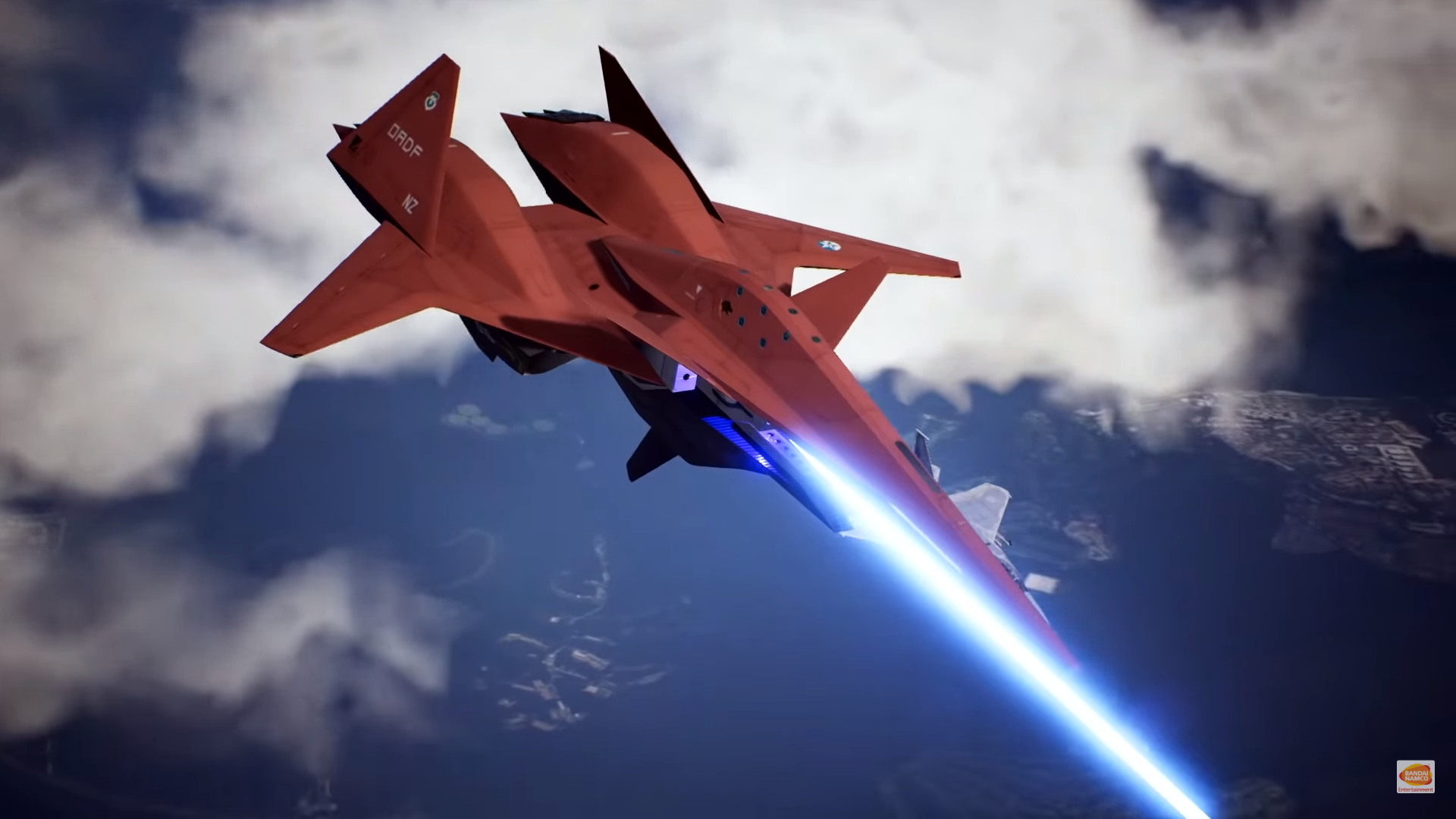 #7. Sekiro: Shadows Die Twice
I was never a believer in From Software's games. Simply because I suck, and I suck hard. I simply lack the patience required to progress any of the titles. However, Sekiro: Shadows Die Twice was a fresh breath in what was a hectic line-up of games which features dying as the main mechanic.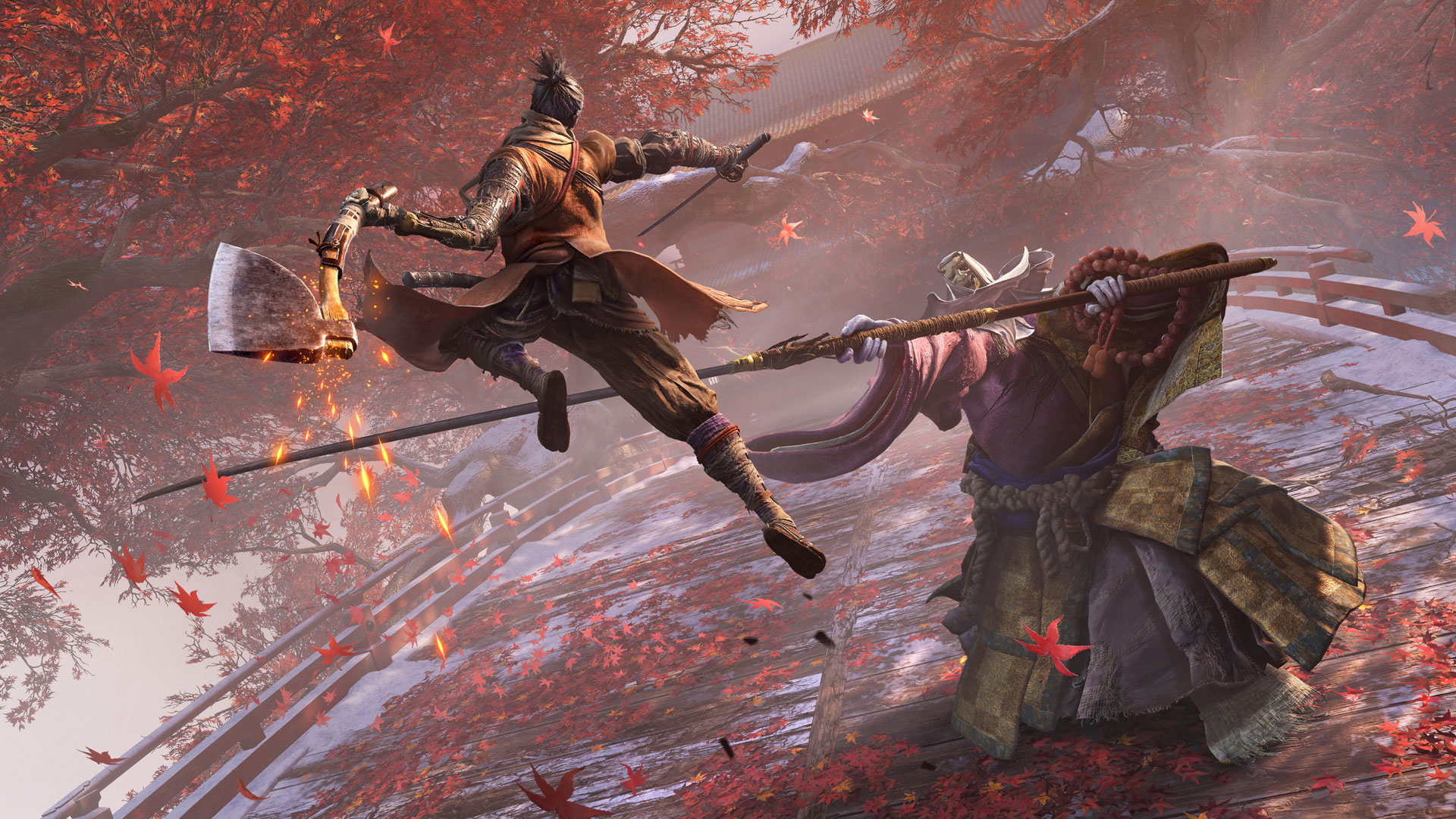 The lack of a stamina bar means that I can sprint and attack endlessly, but it doesn't mean I should. The game subtly tells you that reading your opponents' attacks is a must and one should never spam the attack button.
The movements were also different from other From Software's games. The game allows players to grapple and jump and the lot. It's such a fresh feeling to have immense mobility while getting battered to death. And because it's my first ever From Software game, it goes in my "Best Of 2019" list.
#6. Final Fantasy VIII Remastered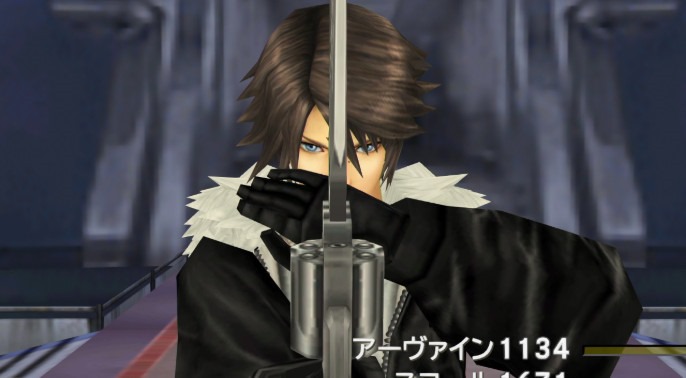 Yes, I get it, it's an old game. But old is gold, and this one is a gem for me.
I used to play the original Final Fantasy VIII on my mundane, grey PlayStation 1 back when I was a kid. So when this game returned and was playable on modern consoles and PCs, I was stoked. Heck, I was jumping when they announced it back in June.

Sometimes, nostalgia isn't just nostalgia. It's a strong driving force for me and it shows with this game, even though it looks outdated, the remastered version was a good one despite being released in 2019 and potentially overshadowed by its cousin, Final Fantasy VII Remake.
#5. F1 2019
Finally, a sim racing game!
F1 2019 was quite a huge benchmark in terms of graphical advancements and simulation aspects. I mean, just look at this photo from the race.
The sound design was great, simulating actual engine reverbs and tyre screeches. Although the RPG element of the game kind of toned it down for me, everything else was on point.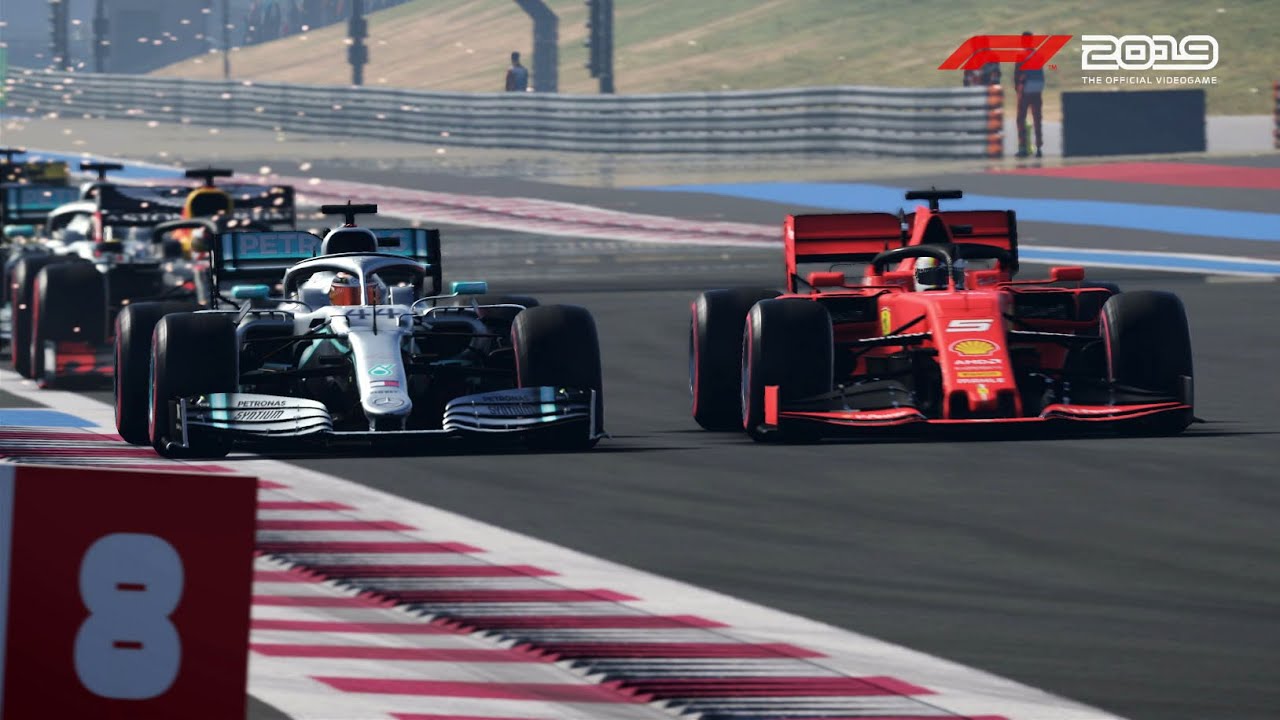 The simulation aspect of the game is also top-notch. Real-life physics were studied and applied to the game with the help of real F1 drivers. It was a magnificent sim.
#4. Destiny 2: Shadowkeep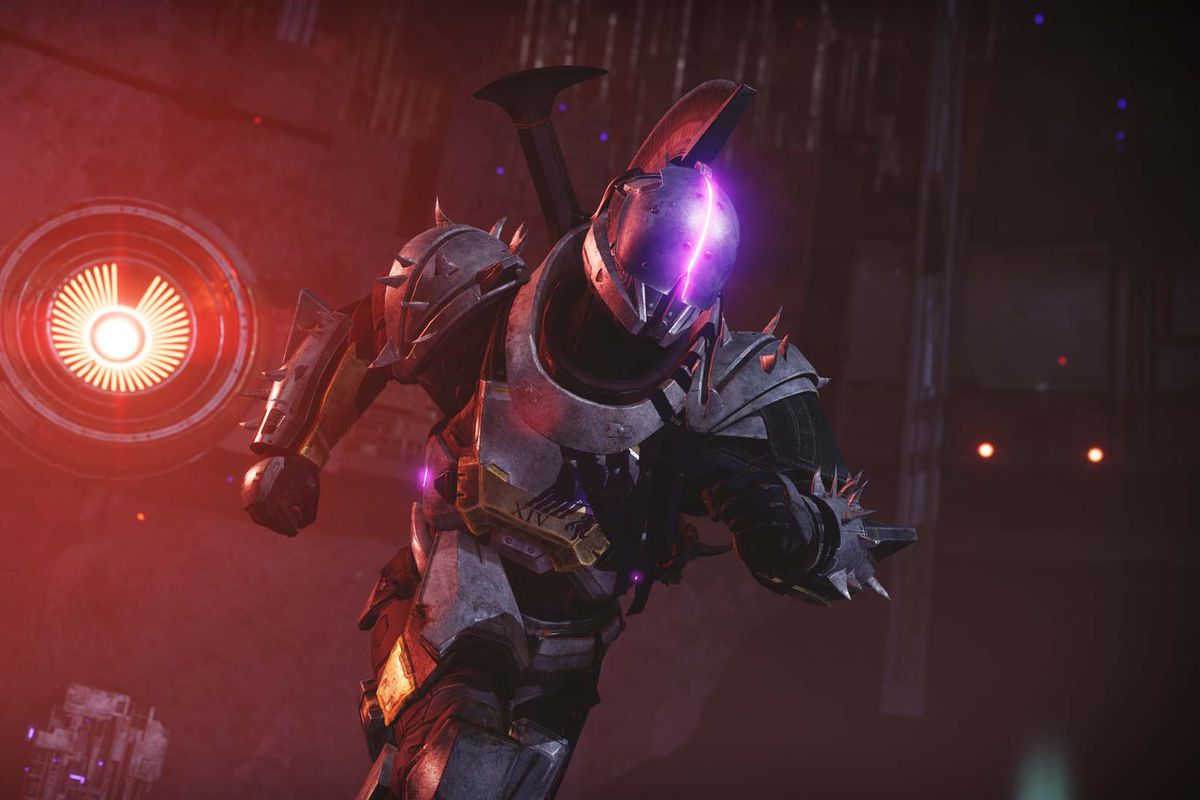 Ah, one of the more divisive titles on the list.
Destiny and its sequel, Destiny 2, are surely games that I might have spent a little bit too much time and money on. Bungie has gone and done one of the most ambitious games with plans for the original Destiny spanning up to a decade, but in the end, it didn't come to fruition due to certain circumstances. Such a shame.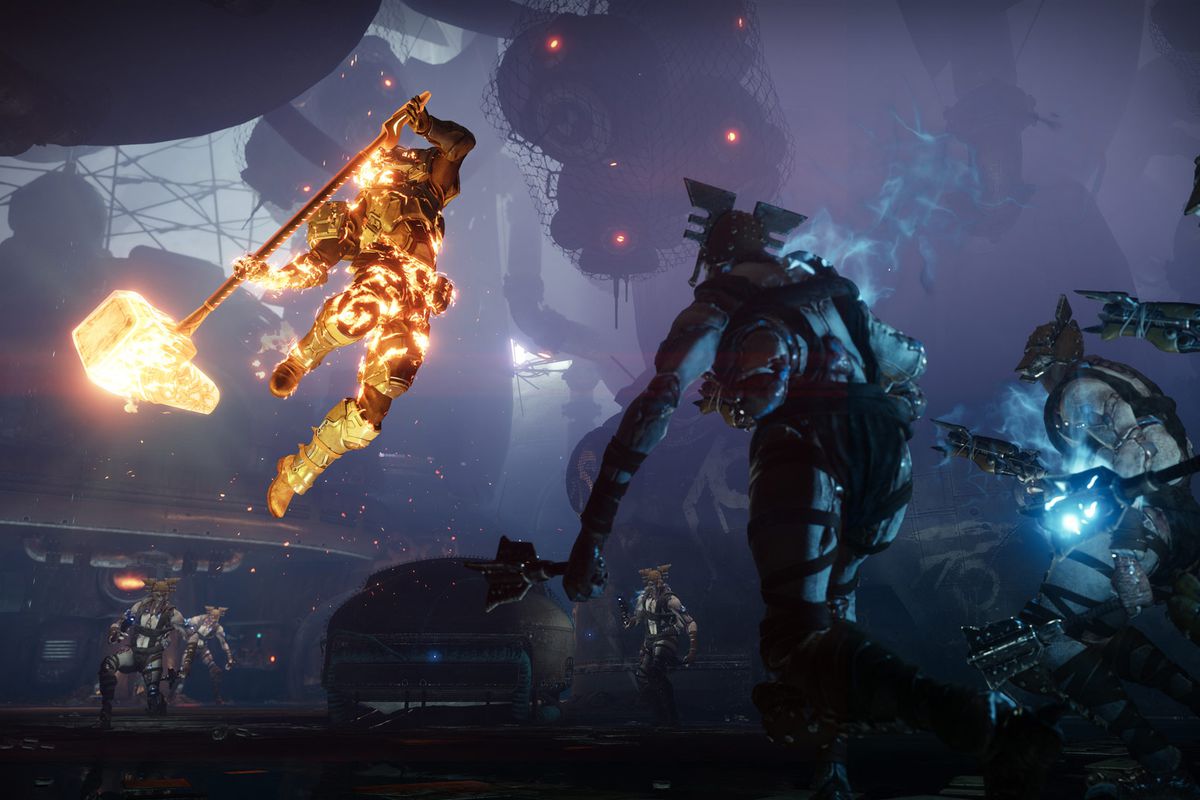 They then gave us Destiny 2, which was in shambles when it was first released. Bungie then redeemed themselves with the introduction of the Forsaken and Shadowkeep expansion, introducing new exotics, and revamping the weapon and armour system.
Now the peashooters feel like they have an impact behind each shot, especially with new and downright solid exotics like the Izanagi's Burden sniper rifle, which looks like a sword and deletes almost anything with one Honed Edge shot, or the Ace of Spades hand cannon, which was passed down to us from the late legendary Hunter, Cayde-6. Rest in peace, wherever you are, partner.
Bungie has learnt from their mistakes, and without any interference from any publishers, ahem Activision, the game is shooting skywards in terms of gameplay and longevity.
The potential is there, and Bungie has taken it.
#3. Apex Legends
The source material, Titanfall 2 release was marred by its abysmal launch date, sandwiched between two gigantic FPS mainstays in the industry, Titanfall 2 is a hidden gem in which a lot of players overlooked in favour for the more popular titles released in close proximity such as Battlefield 1 and Call of Duty WWII.
The series' former Windows-exclusive nature was another factor to its weak launch as not many players have heard or played the title unless you had an Xbox system or a gaming rig.
Nevertheless, Respawn Entertainment delivered an outstanding title with Titanfall 2, which was a PS Plus free title last month. The solid gunplay added with the title's signature untethered movement system meant that the game had already proved to be in a class of its own. Furthermore, we had a sentient and intelligent mech as our buddy along what appeared to be one of the most impactful story campaigns I have ever experienced.
That's not the main point here. Apex Legends took the battle royale genre by storm and rightfully snatched the crown from the kid-infested battle royale title, Fortnite. 
The free-to-play title scored one of the highest ratings we've ever awarded to a game. Plus, it has spawned many tournaments with epic plays that you shouldn't miss.
#2. Katana Zero
I was fortunate enough to be given the opportunity to review this one. I thought it would be another lame side-scroller that's destined to gather dust in the recesses of my massive backlog. I was wrong.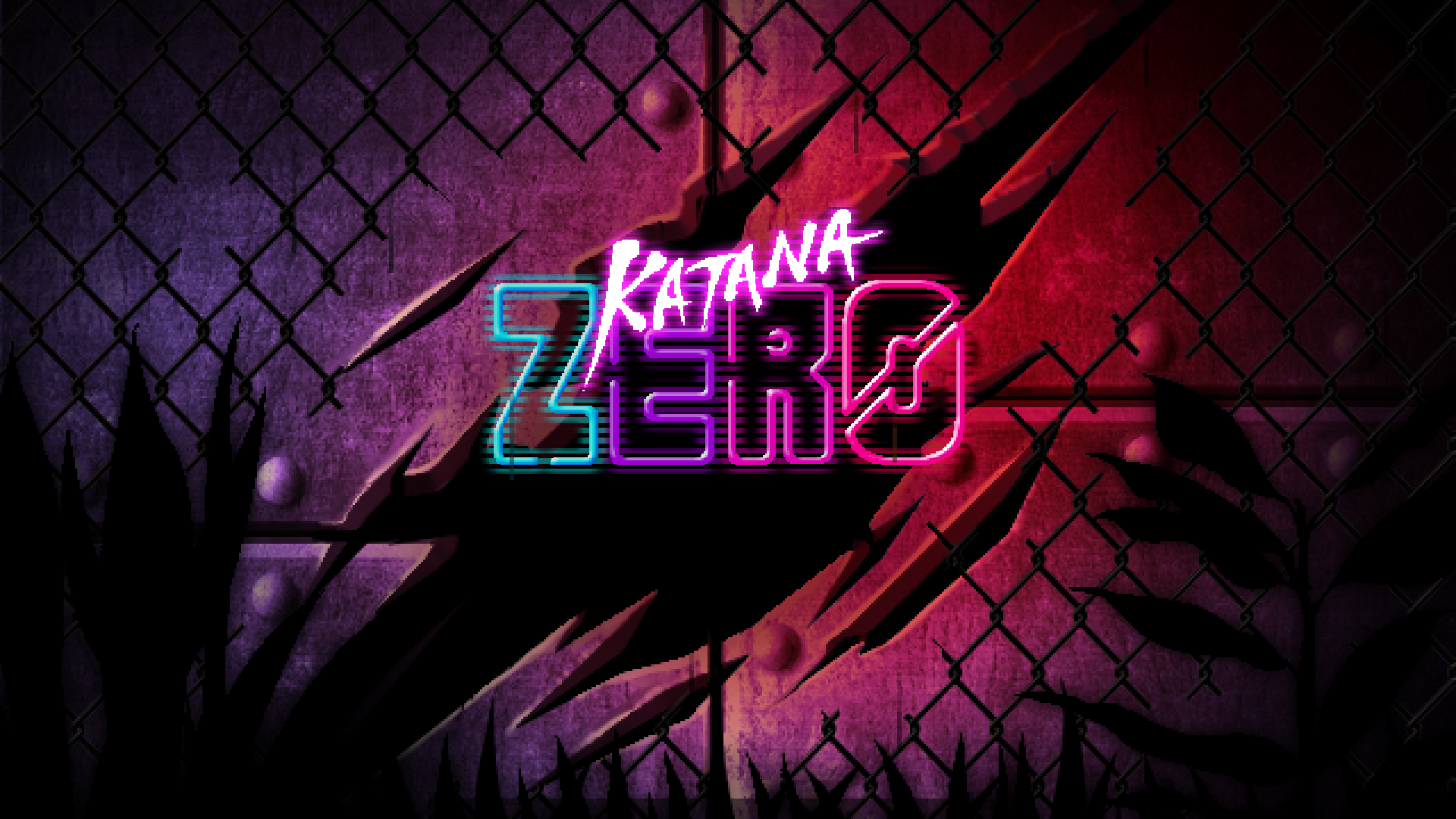 The game had a deep and dark storyline, and I wasn't prepared for anything like that. I would say that the game is perfect, but the tedious levels made progressing the story somewhat a challenge for someone with sluggish reaction times like myself.
If you have the opportunity to try this one out, by all means, go for it. It's a title you won't regret.
Oh, if you're not convinced, check out my review of Katana Zero.
#1. Monster Hunter World: Iceborne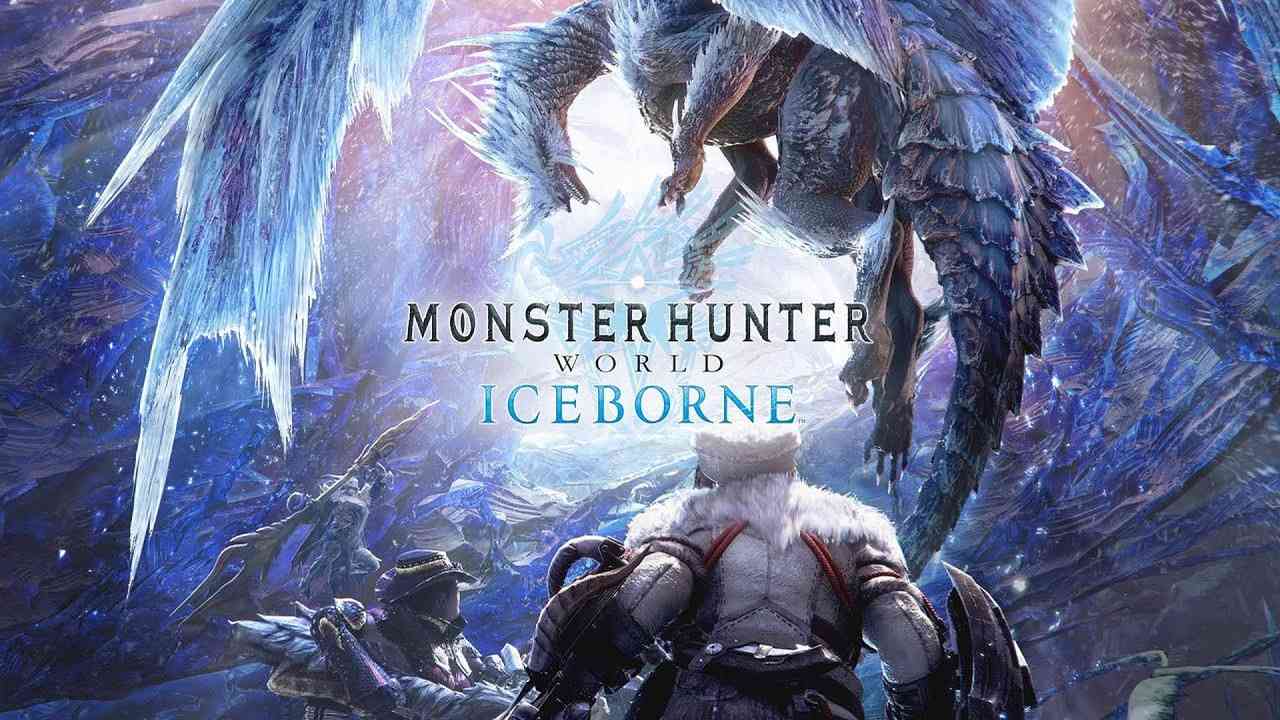 Some would have probably seen this one coming a mile away.
This game was a decade long wait since my first Monster Hunter title, which was the portable title, Monster Hunter Freedom Unite. To be honest, I have lost all hope to see a Monster Hunter title on the PlayStation 4.
However, loyal fans like me were rewarded with an astounding return, exceeding all expectations I had. While the base game, Monster Hunter World, took its sweet time to mature, the frigid expansion, Iceborne, was the culmination of decades of improvements, and it shows.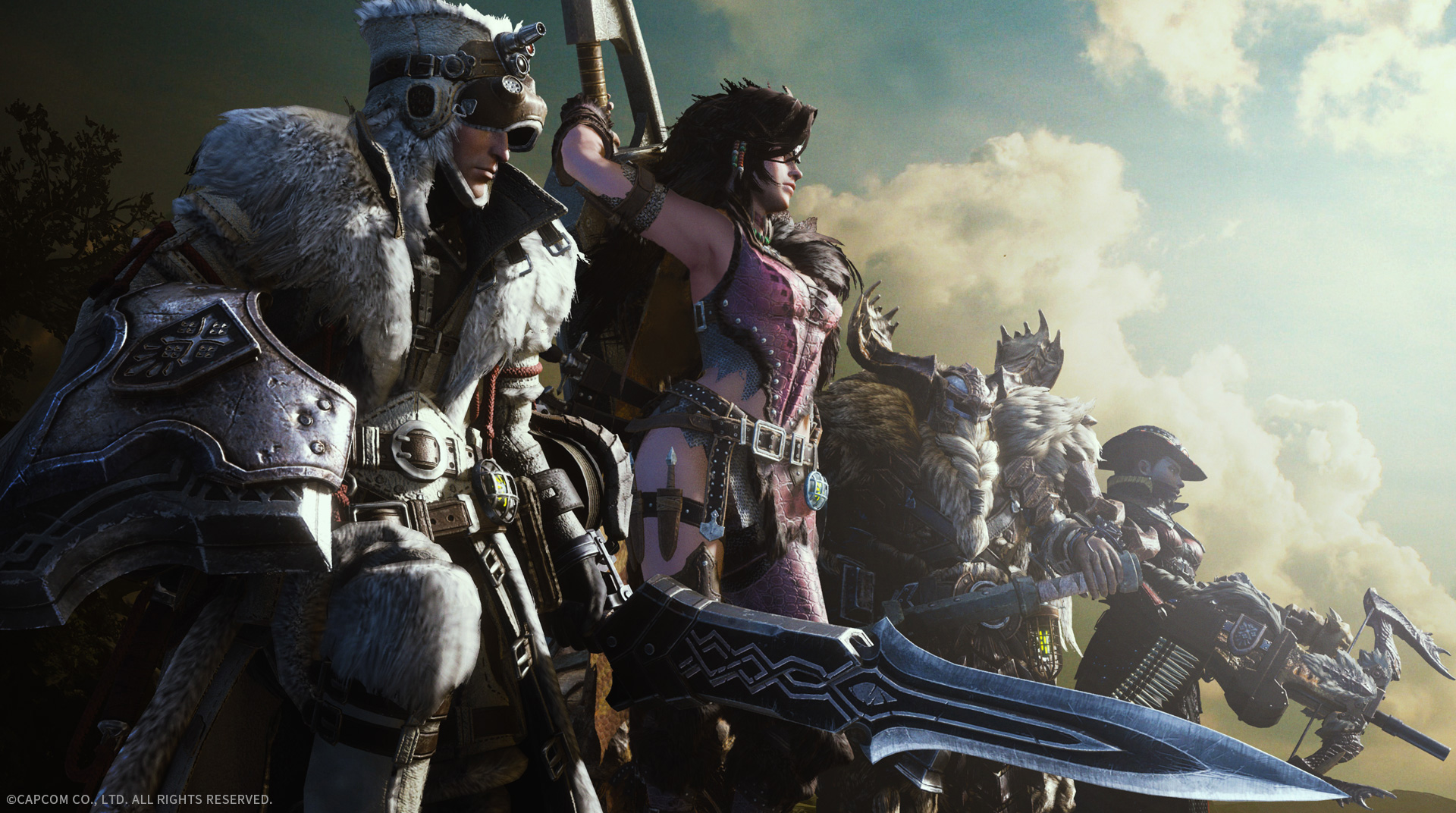 I have recently spent almost a thousand hours last year playing this game. While sometimes content would feel as if it has run out and became dry, there are more than hundreds of builds and playstyles for players to try out.
Trust me, each time I switch to a new build with a new playstyle, it felt like I was playing a new game. It never gets boring.
I mean, check out how mastered the Long Sword as I avoided all the Nightshade Paolomu's attacks in the clip below. All the pings you hear are successful Foresight Slash and Iai Slash dodges, which makes my character immune to damage while looking like a badass.
[wpvideo ZCx2V2tl]
Capcom has found its golden goose, and if I were to swear my life upon a game, this game would be it, times ten.
To Another Decade
The decade wrapped up beautifully, and now we are stepping into 2020 with a ton of great titles waiting for us such as Final Fantasy VII Remake, Cyberpunk 2077 and many more. Also, the PlayStation 5 is coming real soon.
It's surely going to be one hell of another decade, and I'm lucky to be part of that decade. Here's to the next ten years of great gaming!