HBO Asia Original's Dream Raider is the network's first science-fiction series and it may seem like simply an Asian version of Christopher Nolan's Inception, but there's a lot more to it than that.
You see, Dream Raider is set in the near future, featuring a misfit team of scientists and cops that are trying to get to the bottom of a criminal conspiracy that exploits human consciousness. How do they achieve this? Well, mostly by using cutting-edge technology that enables them to enter the dreamscapes of others. Yeah, like literally enter the dreams of people, which may feel like a familiar concept to fans of Inception.
However, Dream Raider features a much more cerebral and prescient story.
Brain Power
Dream Raider is ultimately structured like a crime procedural science fiction drama of sorts, the show begins with the main lead character detective Li Xiao (played by Weber Yang) trying to investigate the mysterious circumstances of a girl's death.
That leads him to meet the other main lead character of the series, Dr. Anya Cheng as portrayed by Taiwanese actress Ellen Wu, to ask for the help of her and her father, Dr. Tianli Cheng (played by Jason Wang), who is the creator of the dream raiding technology, which is what enables them to enter the dreamscapes.
From then on, they work together to solve weird tech-based cases, which usually involves the brain and neural science. I was given access to seven out of eight total episodes for the first season of Dream Raider and each episode features a self-contained case which advances the main narrative forward.
What's intriguing is that a lot of these tech-based problems and crimes in each episode are not that farfetched from current tech in the real world, or where it's heading to, at least, which is why I described Dream Raider as particularly prescient. Many of these tech crimes or scientific possibilities feel frighteningly close to home.
For instance, one episode centred around a mobile game as the main focal point while another focused on a VR-like entertainment service. We've all seen the use of retina and fingerprint scans to unlock doors, but Dream Raider depicts the potential of using brain waves to do the same thing. Viewers should expect a lot of exposition scenes for these, but they are executed fairly well and don't disrupt the plot pacing.
Thanks to all that, Dream Raider feels more like speculative fiction to me than simply science-fiction, which adds a certain realism to everything that's happening. You feel like these things that you're watching could be potentially realized in the future, or even in the near future. Obviously, there's a lot more, but I won't spoil them. Still, the main attraction remains the dreamscapes.
The dreamscapes in Dream Raider come with their own set of rules, but they're never as overly-complicated as the ones in Inception, which featured layers of dreams over more layers of dreams. Plus, the show finds ways to add visual flair to dreamscapes. While the dreamscapes in Inception had reality shifts and layers, they were mostly mirrors of the real world.
In Dream Raider, the dreamscapes can be anything, as it differs from individual to individual. For instance, that aforementioned episode with a mobile game featured a dreamscape that's like the world in the game, with a chaotic city under attack from aliens. These inject the concept of dreamscapes in Dream Raider with more personality and style, as there's always something new with every dreamscape.
Alas, Dream Raider probably doesn't have the benefit of a massive Hollywood budget, so that means that there's a limit to what the showrunners can do. Still, the result is pretty imaginative and visually interesting. Just don't expect lavish production values and cinematography like HBO's other shows like Westworld or Game Of Thrones.
Emotional Resonance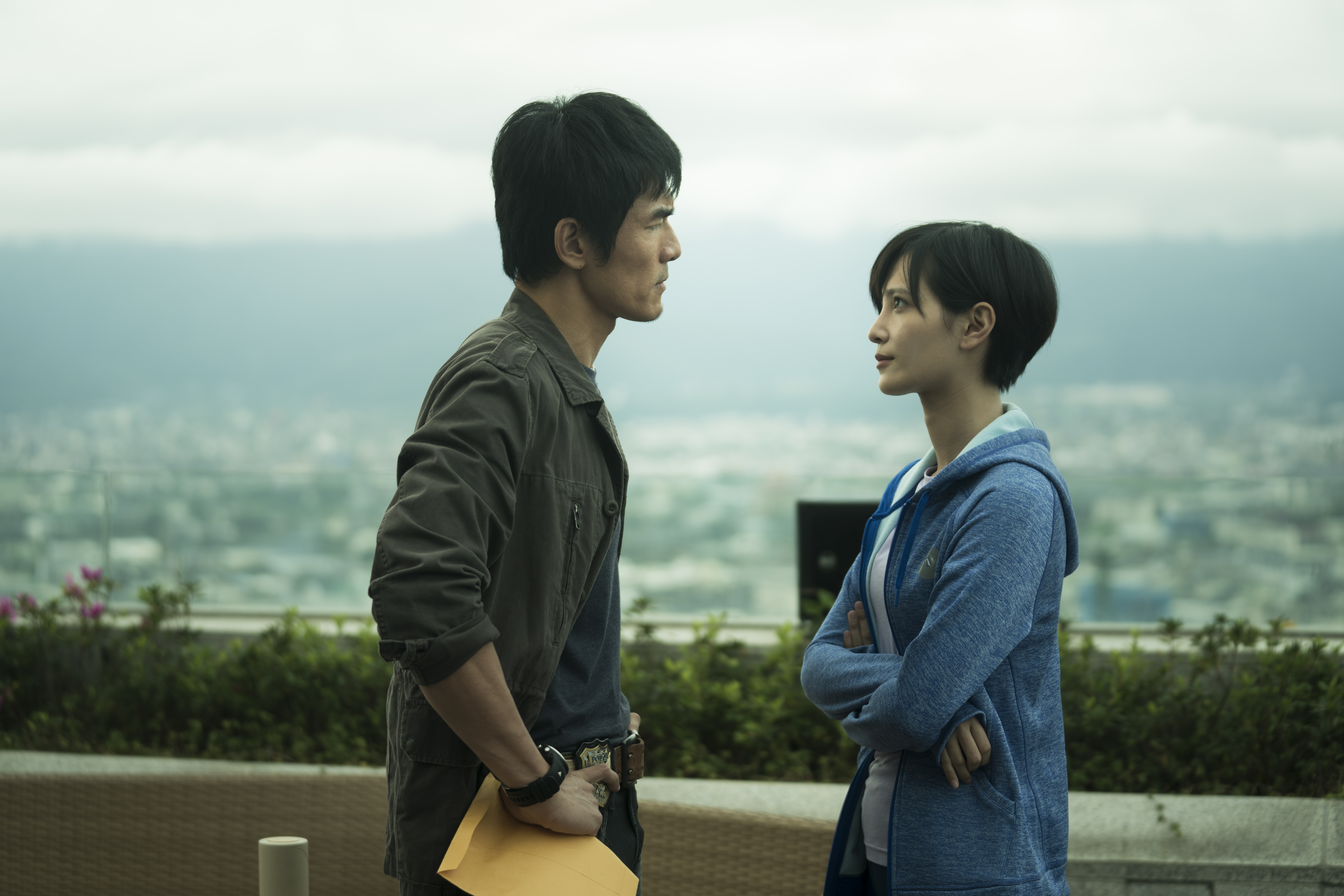 There's all that, and I haven't even touched on the characters in Dream Raider. The highlight of the show has to be Ellen Wu's Dr. Anya Cheng. She's strong, smart, capable, independent, and likeable. I got attached to her only one or two episodes into the show, as her estranged relationship with her emotionally-distant and cold father forms one of the biggest emotional cruxes in Dream Raider.
That's not even mentioning her great dynamic and chemistry with the other main lead, Weber Yang's detective Li Xiao, who also has some emotional issues of his own to deal with throughout the series. He has to share joint custody of his daughter with his divorced wife, which makes for some heartwarming scenes.
Amidst the dreamscapes and investigating a shady criminal organization, not everything is all gloom and doom in Dream Raider. Viewers can still expect a lot of comedy and humour sprinkled throughout the series' eight episodes for moments of levity and laughter. Well, as much as can be expected from a series about entering the minds and dreams of people.
The rest of the cast do great jobs as well, with good performances all around. My favourites include Jun Kunimura's Watanabe (one of the only Japanese actors in the series and whom you might recognise from Quentin Tarantino's Kill Bill films or the recent 2019 war film Midway) and the antagonist of the series (whom I can't reveal without spoiling important plot points).
A Great Start
Dream Raider is the twenty-third HBO Asian Original to premiere since productions started in 2012, but it's the first one to go fully into the realm of science fiction. In my opinion, directing duo Daniel Fu and Simon Hung have done an admirable job. It's definitely a recommended watch for fans of the genre.
It might not be genre-breaking or particularly innovative, but Dream Raider has the potential to pave the way for more Asian filmmakers to dabble into the wide pool of science fiction in the near future.
FINAL SCORE: 70/100
Dream Raider is slated to release on Sunday, 16 August 2020 at 9pm GMT+8 exclusively on HBO GO and HBO (Astro Channel 411 HD), with new episodes premiering on a weekly basis. In the meantime, check out the trailer below.
[youtube https://www.youtube.com/watch?v=o_SGdNlcW60&w=560&h=315]
---