25. Castlevania: Circle of the Moon (Game Boy Advance)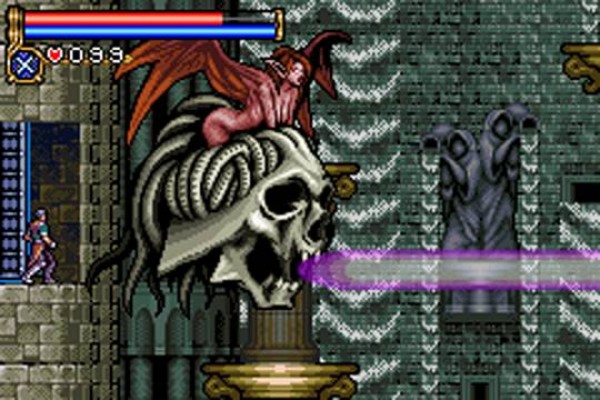 We'll confess -  Castlevania: Circle of the Moon impressed a lot of us with its aesthetics and its breadth during the Game Boy Advance's debut year in 2001.  However, time hasn't been kind to the game thanks to other Game Boy Advance fares.
While its gameplay mechanic is nifty, it relies solely on luck. Coupled with sluggish controls and a ton of boring damage sponges for bosses, this is the chief reason why most retro gamers gravitate towards later GBA Castlevania fares. Circle of the Moon paved the way for better things, and now that those better things have arrived, you no longer need to play this curio.
24. Castlevania (Nintendo 64)
The worst 3D Castlevania made, bar none. For every wacky idea it introduces, like skeletons on motorcycles, you have to struggle with terrible controls and the awful 3D combat.
Add to the fact that the game was shipped incomplete, and you wonder why there were so many pissed-off Nintendo Castlevania fans in 1999.
23. Castlevania: Lords of Shadow 2 (PS3, Xbox 360)
This Lords of Shadow sequel had good ideas but MercurySteam didn't stick the landing.
Making Dracula the playable character certainly was bold; forcing the almighty lord of vampires to timidly complete dull and punishing stealth sequences was the complete opposite of that philosophy. It's another one of those Castlevania efforts that manage to achieve parity between good ideas and bad; the fact that the Lords of Shadow line ended here is no tragedy.
22. Castlevania II: Simon's Quest (NES)
This NES sequel was ambitious with its non-linear RPG undertaking; it learned the mistakes of the MSX version of Vampire Killer while turning this game into an epic quest of Simon Belmont trying to break his curse.
Sure, leveling up is a grind and it makes combat unnecessarily difficult, and it isn't as focused as its prequel. But since you had unlimited continues here and if you can figure out the lies spewed by the townsfolk, you'll eventually conquer it. Besides, if this didn't' exist, we wouldn't be getting our favourite Castlevania games, right?
21. Castlevania: Legacy of Darkness (Nintendo 64)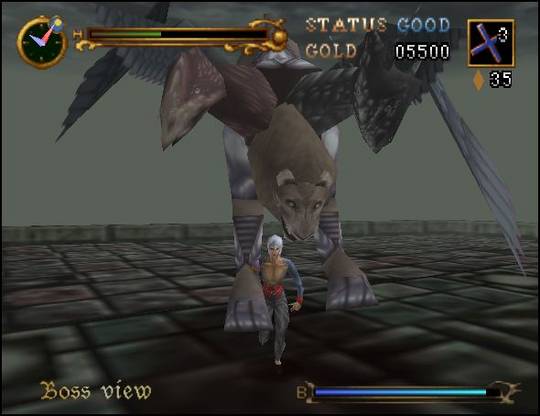 A vast improvement over the Nintendo 64 Castlevania. It feels and plays like a product of its time, but it at least attempts to correct most of its mechanics. Plus, it at least has way more focus than later 3D Castlevania efforts.
20. Dracula X Chronicles (PSP)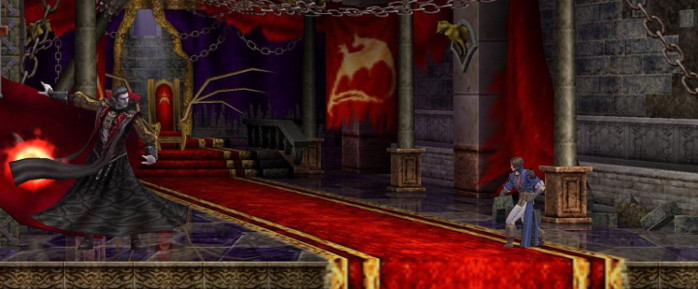 This package marks the first time Rondo of Blood was in English, legally, by way of a 2.5D polygonal remake. While it feels and plays alright, purists will find the controls a bit off and floaty; less precise combat if we're  being blunt.
The changes, while tailored for gamers in 2007, didn't do much to make players swear off the PC-Engine original. At least you can play the emulated version of the classic here.
19. Castlevania: Harmony of Dissonance (Game Boy Advance)
The first portable Metroidvania by Symphony of the Night creator Koji Igarashi, this entry, unfortunately, had a pretty bad castle layout. While the gimmick here is cool -Juste Belmont has to defeat Dracula by leaping across dimensions and exploring parallel versions of the domain- the level design can get confusing. The aesthetics also do not help; they're grating to the eyes and ears even for a Game Boy Advance game. 
The action, however, is its saving grace, as it's far more fluid and creative than Circle of  the Moon.