This news will be frequently updated as more updates appear closer to the 11th November release date.
The next big update for Mihoyo's hot new online RPG Genshin Impact is arriving soon on 11th November 6am GMT+8, right after they've done the usual server maintenance bit where the game goes offline for a short bit.
Here's what you need to know from this major update:
New Characters
With new updates come new gachas. We have two existing characters who are now playable for the first time, as well as a couple of new additions.
Childe/Tartaglia
First up is Childe (or Tartaglia) from the Liyue story; he is now a 5-star hydro archer who can switch between melee and ranged attacks. You may remember him as the guy who gave your party a huge bag of gold, which end up being spent unwisely by the next guy.
Zhongli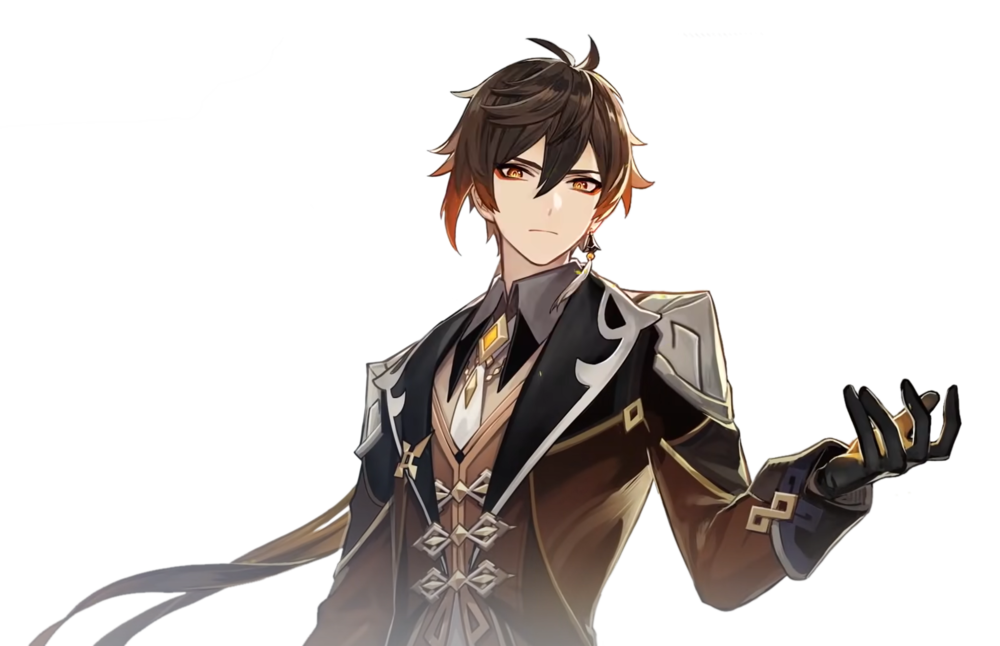 Next is Zhongli, the funeral parlour consultant guy & the one in the story who is terrible at monetary negotiations. He is a 5-star Geo polearm wielder with petrify status attacks. Check them out on the mobile leak below.
Xinyan
We also have Xinyan, a 4-star rock & roll musician, who has effective elemental combos & combat strategies. She wields her guitar like a claymore.
Diona
Miscellaneous
There's also Diona, a 4-star furry bartender who also has effective elemental combos & combat strategies. Despite her profession, she hates alcohol and wants to rid the world of Genshin Impact of it. She wields a bow and is a Cryo element user.
Baizhu is a new playable character who appeared as Qiqi's boss in the game's story. He has a talking pet snake called Changsheng, but that's all we know about him so far. His element and weapon type is unknown at the moment.
Ganyu is an upcoming playable character who serves as a Liyue Qixing emissary. She's a lonely quiet girl who is a devout follower of Rex Lapis. We have no idea what her elemental and weapon type is at the moment.
The official Twitter feed also mentions a new character Dainsleif, who looks like Jin Kisaragi an edgelord and is voiced by Yuri Lowenthal/Tsuda Kenjiro. It's a good chance that he'll be appearing in version 1.1's story mode, but as a gacha? We'll find out when the update goes live.
Those new characters will be easily obtainable via the upcoming "Farewell of Snezhnaya" banner. Childe gets a huge drop-rate boost here, alongside other Liyue characters like Beidou, Ningguang, and Diona. Hope you have your Intertwined Fate points all stocked up!
New Story Missions
Of course, there is more to the 1.1 update than just new characters. The update will conclude the Liyue saga that was left as a cliffhanger in the game's current story; a pretty normal occurrence in F2P PC/mobile titles.
New Unreconciled Stars Event
Version 1.1 will also kick off a two-week seasonal event called Unreconciled Stars. You are given a set of new quests and co-op challenges, with the major reward being a free 4-star character Fischl. In case you didn't know, she's a damn good character to add to your party.
A Number Of Much-Needed QoL Changes
Genshin Impact's initial version is serviceable, but still needs more tweaks and UI changes. Luckily, Mihoyo is on point and are implementing the following updates and changes:
Anemoculus Sync Stone, Geoculus Sync Stone:Â These would likely be used to change the Traveller's element on the go.
Geo and Anemo Finder Compass:Â Likely used to locate missing offerings to the statue of the seven.
Wind capturing bottle: Allows you to store Ameno seeds so to generate a windfield anywhere.
Pocket Teleport Anchor: Used to place a teleporter anywhere on the map. Only one can be active at a time and it lasts seven days.
Type 30 Portable Nutrient Bag: This would be used to place food in for quick access.
A new dungeon called Golden House: This would seemingly include a boss fight against Childe.
Reputation: A system that allows players to build relationships with each major city in a region, unlocking bountiful rewards.
Extra Primogems
You'll get 300 Primogems free due to this service disruption. However, it'll be dished out in increments of 60 Primogems for each hour the servers are down. If the servers are fixed quicker, you'll get 300 automatically. Otherwise if it goes on for too long, you'll get more than 300. It's a win-win for players since Primogems are sought-after.
Sounds Awesome; How Do I Update My Game?
Easy: just follow the instructions below:
PC: Close the game, re-open the launcher, and click Update.
iOS: Go to the App Store and tap Update.
Android: Open the game and follow the prompts to complete the update. (Or go to the Google Play Store and tap Update.)
PS4: Highlight Genshin Impact on the PS4 Home Screen > press the OPTIONS button > select Check for Update.