Big surprise: CD Projekt's latest CRPG Cyberpunk 2077 has multiple endings. And just like the company's past games, each ending will differ depending on which side quest you've completed throughout your Night City escapades.
We're going to detail with this one, so naturally there will be major spoilers here after this bit. We'll just share this one non-spoiler bit: there are five possible outcomes with their own epilogues. And yes, you can save scum at a point where you can reload and see different outcomes. CD Projekt is friendly like that.
Now let's get to the juicy spoiler-heavy parts.
When you approach the Embers building (in a mission called Nocturne OP55N1), Cyberpunk 2077 flashes up a big warning telling you that it's the point of no return. It also creates an autosave at this point.
So after you meet Arasaka's Hanako for a secret meeting in a fancy place, you are given a default Corporate offer. You can mull over it elsewhere near where ripperdoc Viktor hangs out. After an intense scene, Misty will lead you to a rooftop where you can ponder over your four choices.
Once you complete the final missions and see the credits, you will go back back at the point of no return save file outside Embers, free to complete any other side missions and explore again. You will get to keep anything you picked up during the ending you completed, and there will also be ending-specific bonus unlocks for you.
As of now, there is no New Game+ mode.
All The Endings So Far
There are five different endings with different conditions for unlocking.
Hanako Arasaka Finale
Rogue & Johnny Finale
Panam/Aldecados Finale
Johnny Solo Finale
On your Own Terms
We'll break them down below.
Hanako Arasaka Finale
Basically you go along with Hanako's plan to oust her brother from the Arasaka Corporation. You will participate in the "Last Caress" and "Totalimmortal" questline. V will experience a unique epilogue "Where Is My Mind?".
This is the default ending if you don't finish any specific sidequests. V ends up in space, on an Arasaka medical space station. You go through monotonous tests repeatedly and will have the opportunity to have phone conversations with your love interest.
Eventually, V is told their body is dying. You get one last choice here that forks this ending into two potential final cutscenes:
Join the "Secure Your Soul" program and have your consciousness zapped by Arasaka, as Johnny and Alt's were.
Or return to Earth as a free woman with only six months to live.
Rogue & Johnny Finale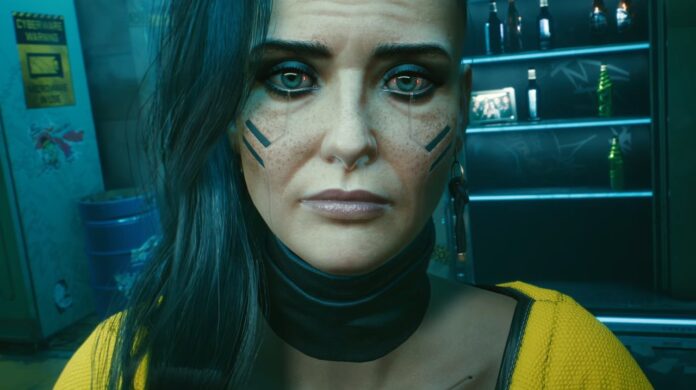 You head to Rogue's Afterlife bar and prep for one final assault at Arasaka Tower after some convincing. Also, Johnny Silverhand takes over your body for this stretch of the mission.
You need to complete the following sidequests to access this ending:
"Chippin' In"
"Blistering Love"
"Tapeworm" (only unlocks when the point of no return bit happens; do the other quests)
You'll gain access to the missions "For Whom The Bell Tolls" and "Knockin' On Heaven's Door". Once those missions are complete, you get two options: enter the well to unlock the "New Dawn Fades" epilogue or cross the long-ass cyberbridge (optional choice) for the "Path of Glory" epilogue.
"New Dawn Fades": Johnny Silverhand takes over V's body; V remains in Cyberspace forevermore. Johnny helps a new friend and lays a memorial to those lost (including V), before leaving Night City for good.
"Path To Glory": V becomes a new legend of the Afterlife and a Night City Legend. V's time remaining in their body is uncertain. The ending will be altered slightly if you romanced anyone. You'll get this epilogue if you choose to have V live after either Rogue's or Johnny's solo finale mission. V undertakes an insane space mission to further their legacy.
Panam/Aldecados Finale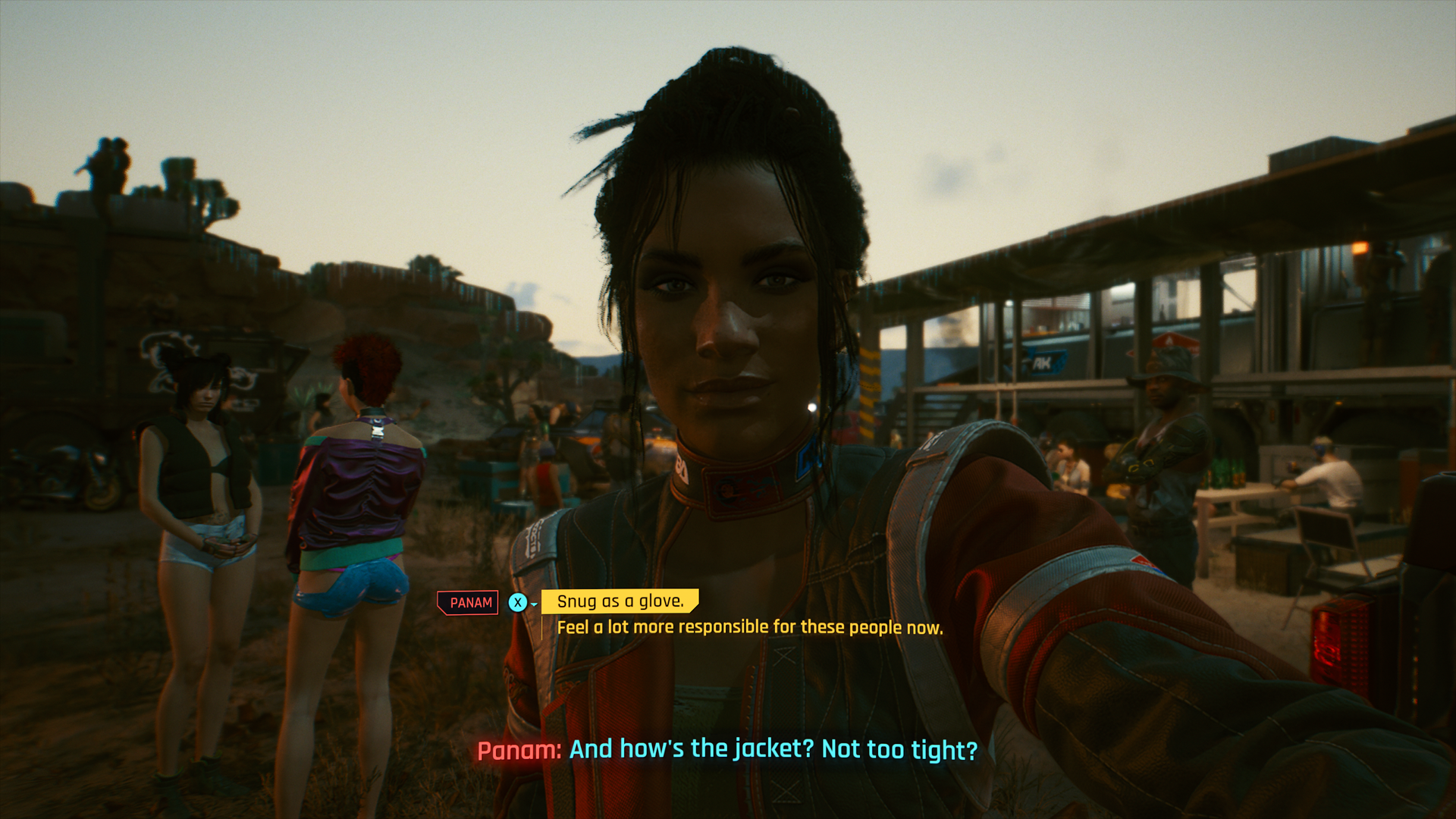 When you reach the point of no return and are at the rooftop to contemplate, you can pick this option. To unlock this ending option, you need to finish the Panam Palmer and the Aldecados/nomads quest lines.
"Riders on the Storm"
"With A Little Help from my Friends"
"Queen of the Highway"
You'll gain access to the following main quests: "We Gotta Live Together", "Forward to Death", and "Belly of the Beast". Just like the Rogue ending, if you cross the Cyberbridge to merge with Alt, you'll get the "New Dawn Fades" epilogue. If you go down the well to your body, you'll instead get the "All Along The Watchtower" epilogue, where you run off with the Aldecados to get the eff out of Night City.
Also you can call Judy to follow you if she is your love interest. V's future is uncertain, and they may not have long, but they leave Night City happy and determined to live.
Johnny Solo Finale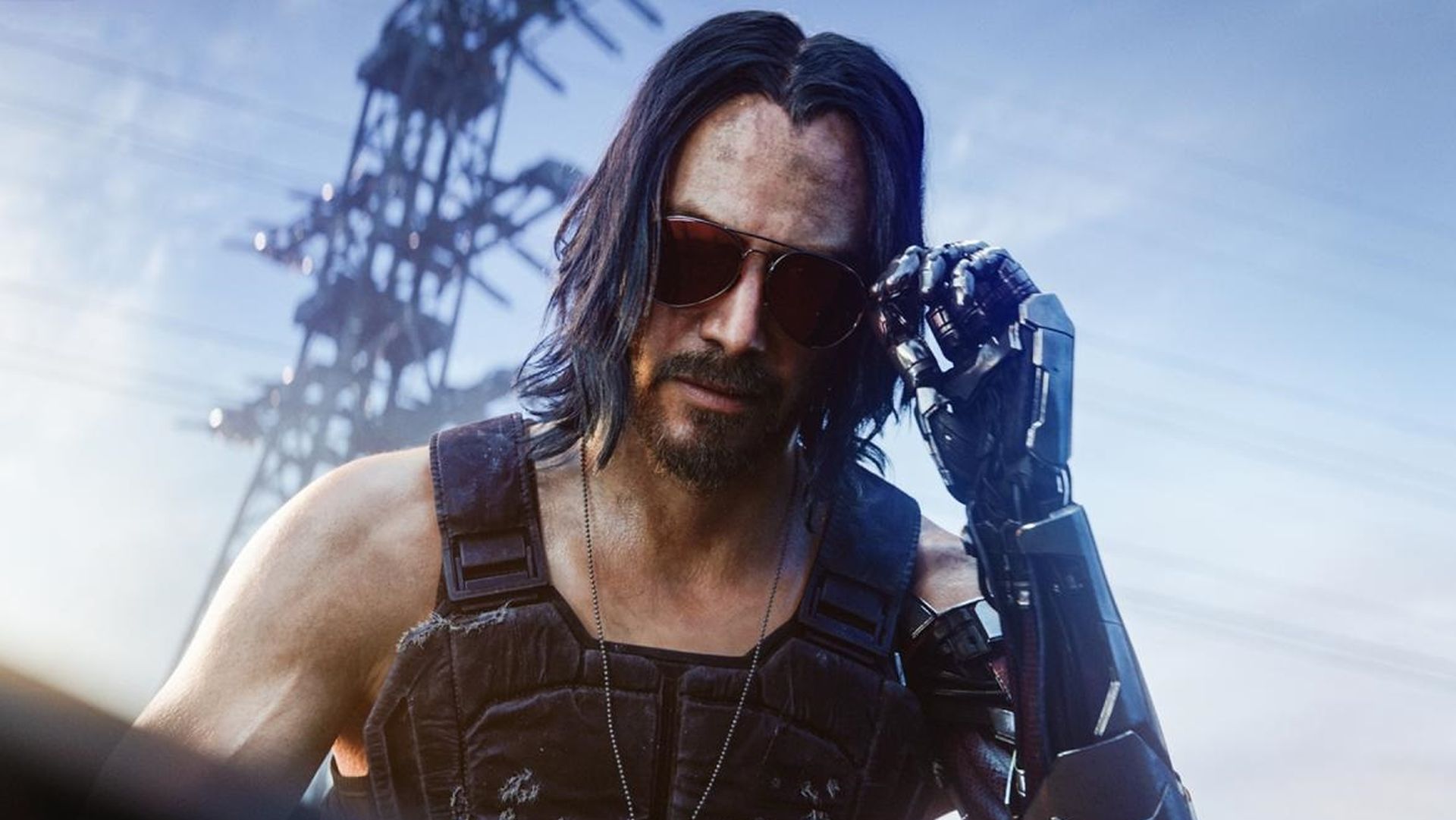 This ending requires you to be "nice" to Johnny throughout the whole game. You also need to complete the following sidequests:
"Chippin' In"
"Blistering Love"
"Holdin' On"
"A Like Supreme" (the Samurai reunion concert)
When you're on the rooftop, you also must wait up to five minutes for Johnny to suggest a new plan of action. This will open up the "(Don't Fear) The Reaper" quest. This one is tough because you cannot save, and if you die, it cuts straight to credits. You will get the same epilogue choices as the Rogue ending: either "Path of Glory or "New Dawn Fades".
On Your Own Terms
At the rooftop, you can choose to second guess the available options and just off yourself with the gun. You'll skip straight to the end of the game and get a bunch of unique cutscenes and phone calls as the credits roll. Bleak, we know.