By Alleef Ashaari|April 7, 2021|
VTubers from all around the SEA region will assemble at The Magic Rain's Virtual Idol Party this weekend, and the live stream is free for all.
Happening on 10 April 2021, people of all ages can hop on the virtual party by tuning in to THE MAGIC RAIN's Facebook or YouTube page from 10.30am to 5.00pm.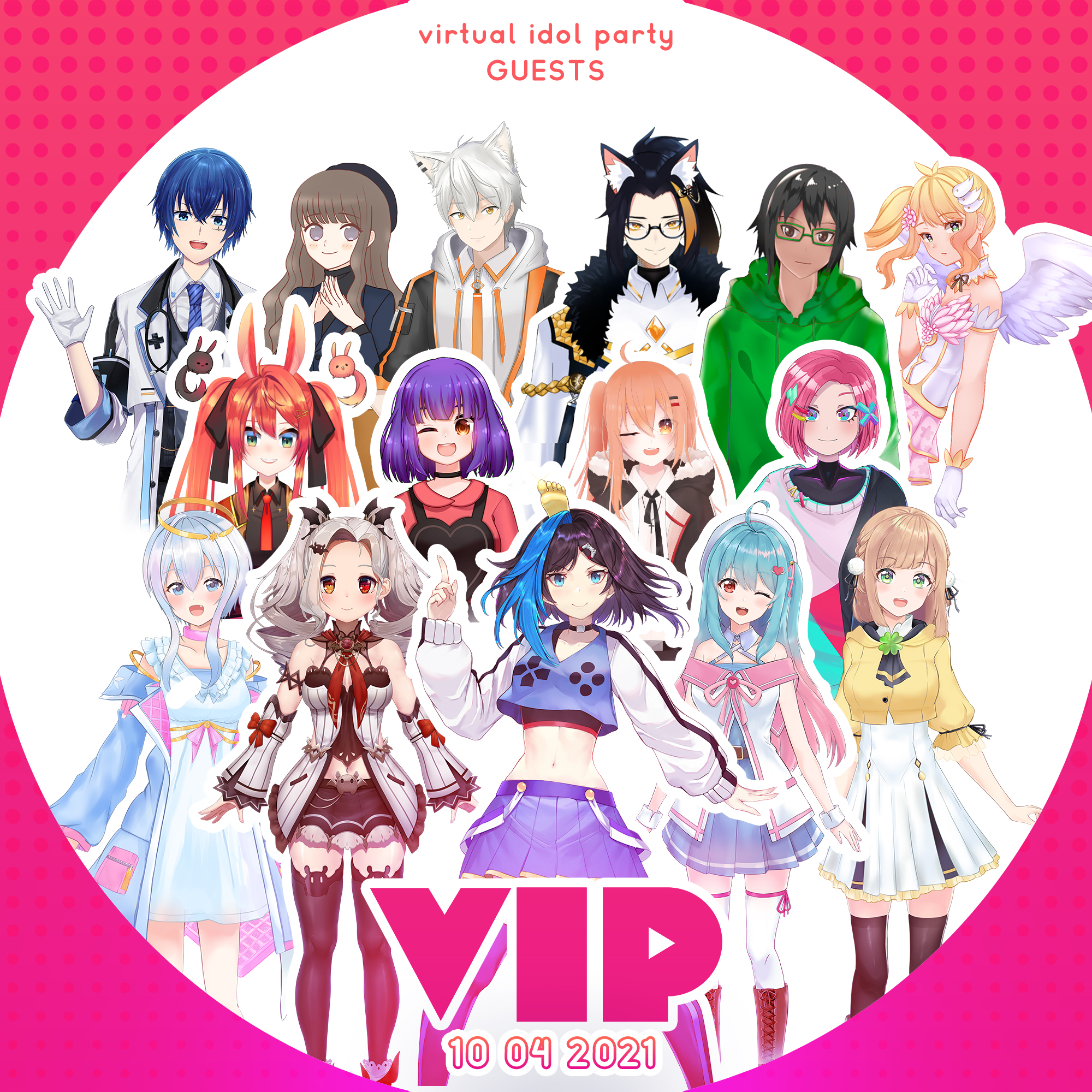 What awaits you is an entertaining line-up, with our invited international and local talents from all across the Southeast Asian (SEA) region. There will be many activities from game streams to karaoke sessions.
Event Highlights
Drawful 2 with Maddie, Junichi, Usami, Kiko, Inori, Eri, Chloe & Reynard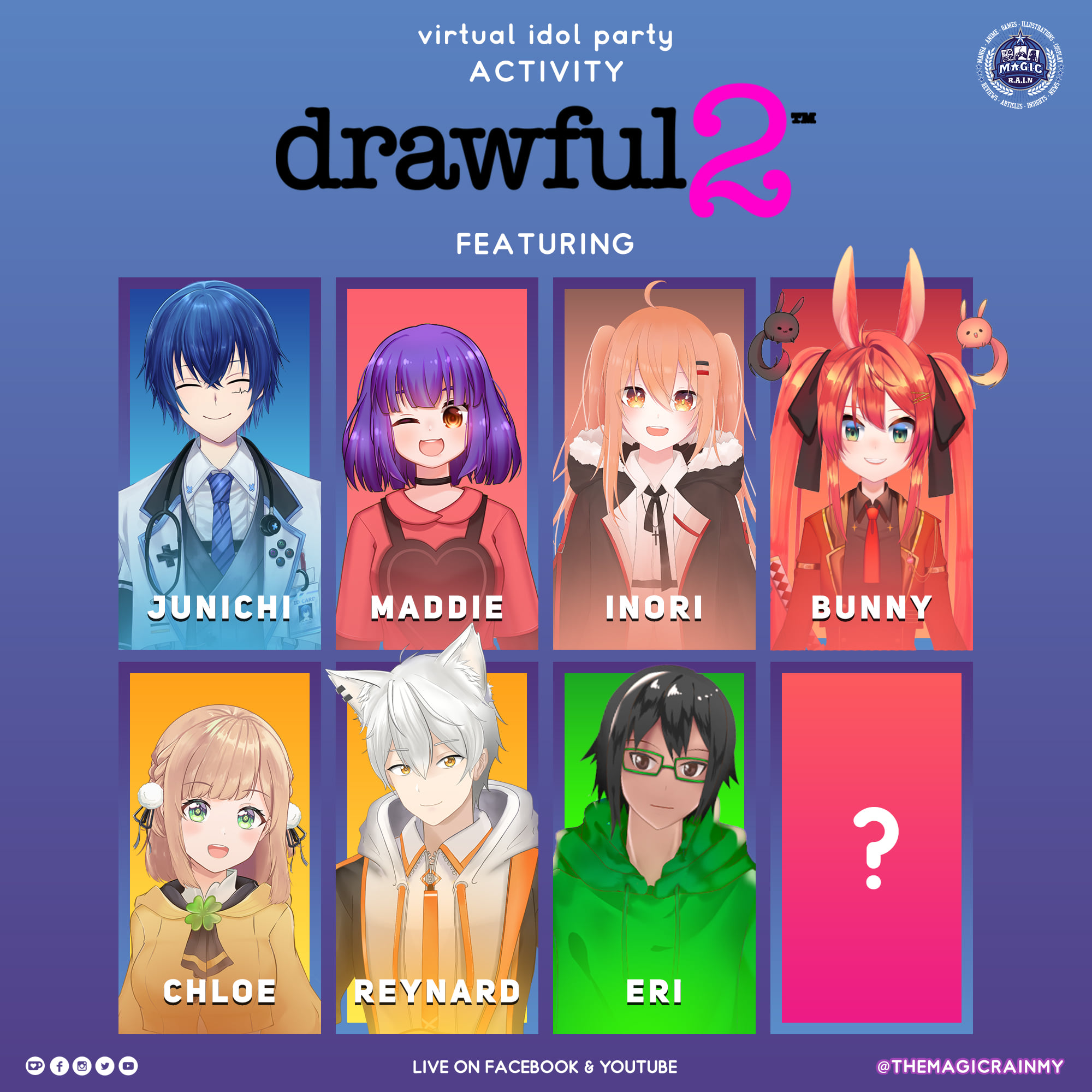 Art is the new language as our favourite local and international VTubers will have to convey phrases into drawings in the ever-popular party game, Drawful 2. 
Jeopardy! with Liliana Vampaia, Eri, Bellayukihime, Blu Chan & Hanami Arisa
Our take on the world famous American game show, with questions varying from pop culture to general knowledge and even questions around Southeast Asia to test everyone's knowledge!
Bake 'n Switch with Sekai, Blu Chan, Kohi & Bellayukihime
It's time to find out who is the best baker in town as they work together and against each other in an adorable dough-tossing adventure powered by Streamline Studios.
Karaoke Session with Chloe and Reynard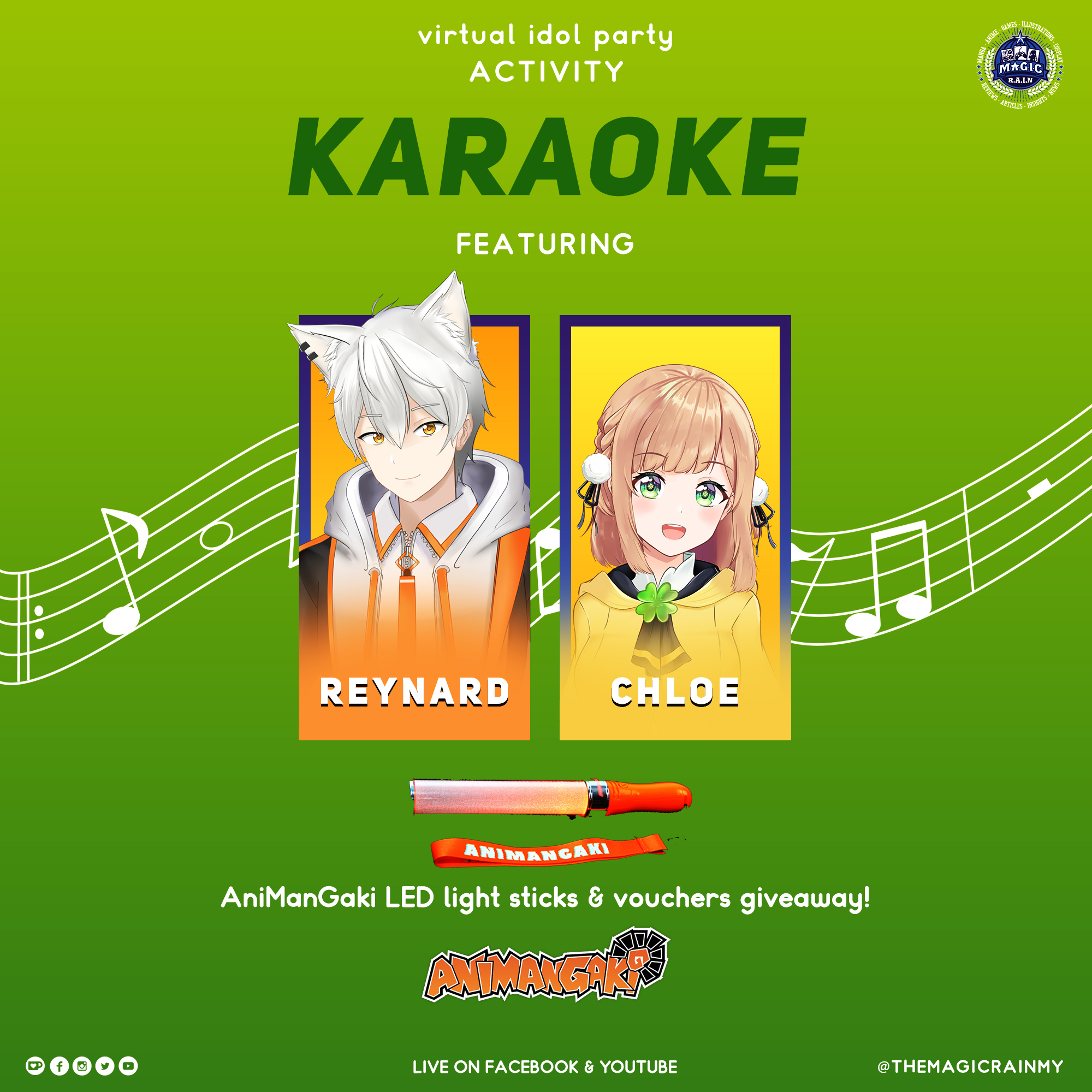 Warm your vocals and sing-along as the virtual siblings from Indonesia are ready to change your world with their arranged instrumentals and amazing voices. 
Among Us with Junichi, Bunny, Liliana, Inori, Kohi, Sekai, Maddie, Arisa, Evelyn and Lily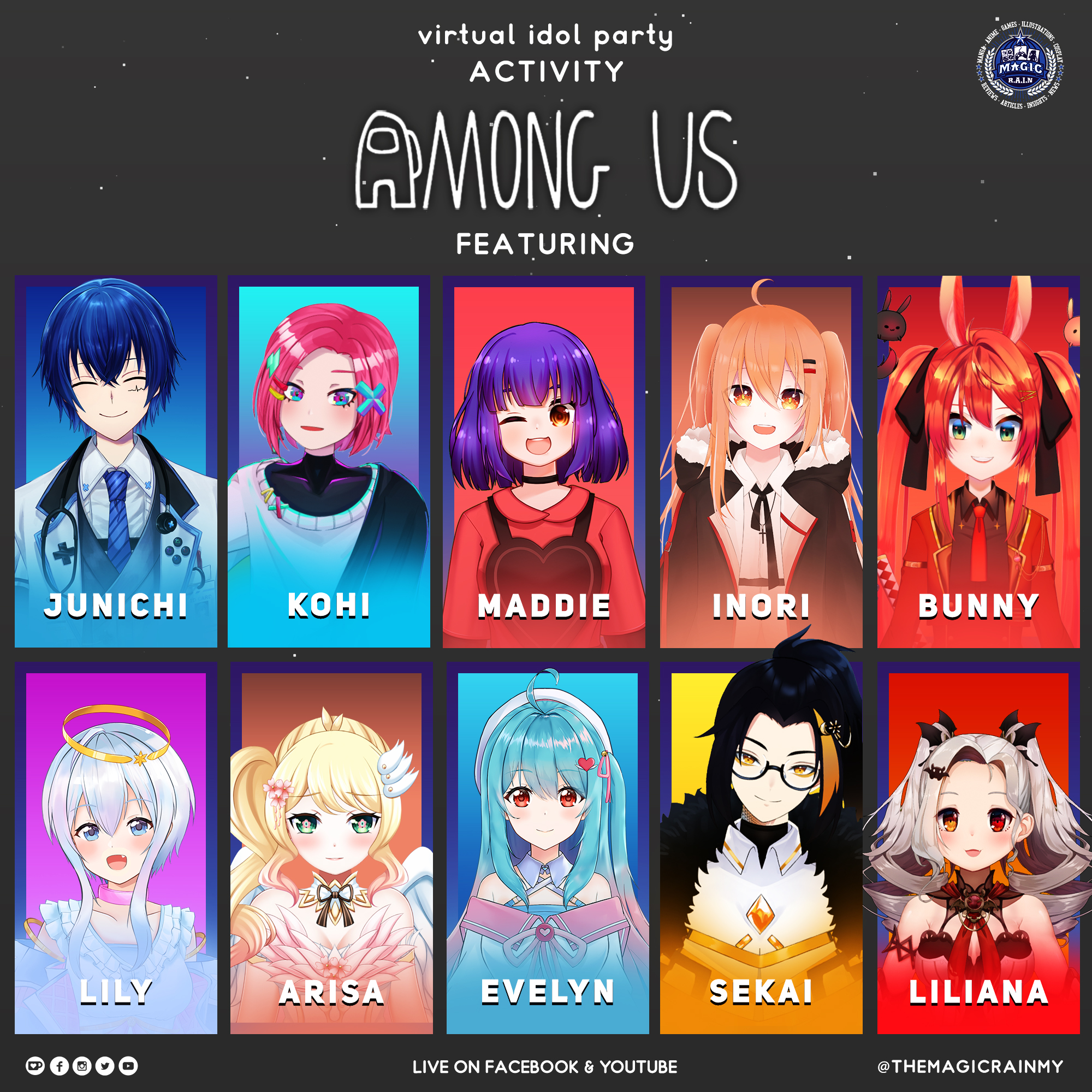 Who is the impostor among us? Follow our VTubers as we share with you their different perspectives to find out who will get thrown out the airlock! 
For more information about the event and how to participate in the activities, follow THE MAGIC RAIN on Facebook, Twitter, Instagram and YouTube for all the latest updates.
Related