Article originally published on 14th June, 2019.
Father's Day is almost here once again, to celebrate all dads around the world for their sacrifice and love. In fact, father figures are often important characters in pop culture from movies to TV series, but they have been less prevalent in gaming. Until this generation, that is.
Games like 2012's Telltale's The Walking Dead, 2013's The Last Of Us, and more have captivated us with their stories of struggling father figures who will do everything in their power to protect those under their care, often at the expense of their own lives.
The relationship between characters like Lee and Clementine (Telltale's The Walking Dead) as well as Joel and Ellie (The Last Of Us) makes for compelling emotional stakes, the likes of which can bring even the most cynical person to tears.
Almost every character could grow up to be a father figure, but if there's one character that no one ever expected to be a decent father figure, it's the walking personification of rage himself, Kratos from the God Of War franchise.
If anyone were to tell me even two years ago that a God of War game would make me cry, I would've dismissed that notion as completely nonsensical. Now, my life wouldn't have been the same if I hadn't played Sony Santa Monica's brilliant masterpiece of a game, 2018's God Of War.
Dad Knows Best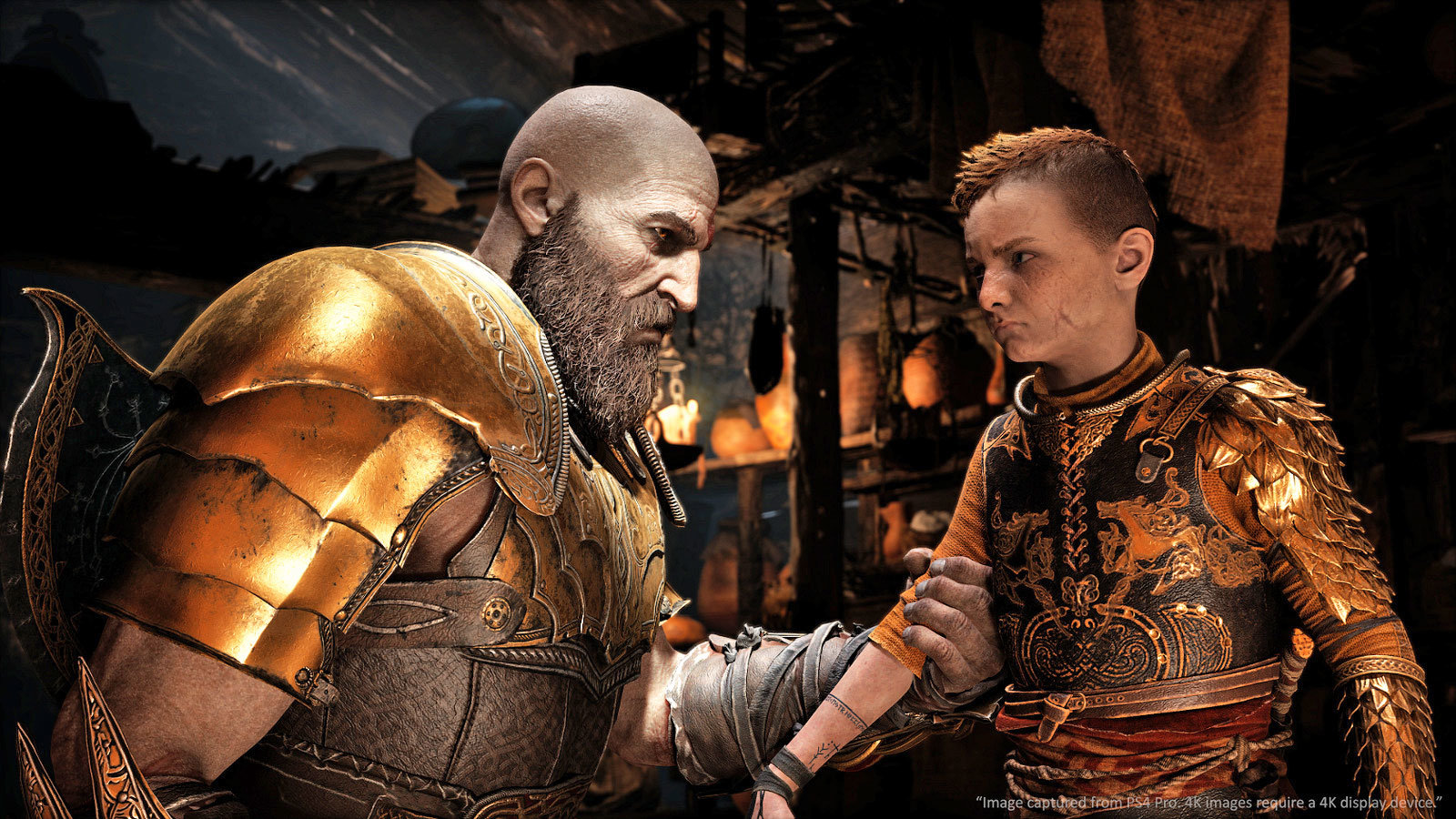 Let's be clear, Kratos was a crappy dad at the beginning of 2018's God Of War, dismissive and neglectful of his son, Atreus' feelings of grief over his mother's death. Throughout the course of the game, it turns out that he has never truly been a father to Atreus, as he left the task of raising his son mostly to his wife while trying to get over his own dark and violent past.
I remember this one powerful and tender moment in the game when Kratos can be seen extending his hand to touch Atreus' shoulder in what was clearly an effort to comfort his son while the latter was too preoccupied staring in awe at a wonderful view from a high vantage point off a cliff.
However, Kratos pulled his hand away at the last minute before it even touched Atreus' shoulder, indicating a man who wants to help his son but is incapable of doing so through what should be a normal interaction conveying emotion between father and son.
At one point in the game, Atreus becomes so frustrated with Kratos' emotional neglect that he wishes that his father was dead instead of his mother, which is a sentiment I'm sure many out there have felt at least once in their lives.
To make matters worse, Atreus falls ill halfway through the game, which is the direct result of Kratos hiding his son's own godly nature from himself. This is where we start seeing a change in Kratos's journey as a father, as he unearths his old weapon, the Blades of Chaos, to help him find the cure to his son's ailment despite still being tormented by his painful past.
Later, Kratos reveals his past to Atreus when they find themselves stuck in Helheim. Kratos' willingness to face his past in order to save his son's life and tell his son the truth are signs that he is finally opening up and being more of a father than he ever was before.
Parental Advisory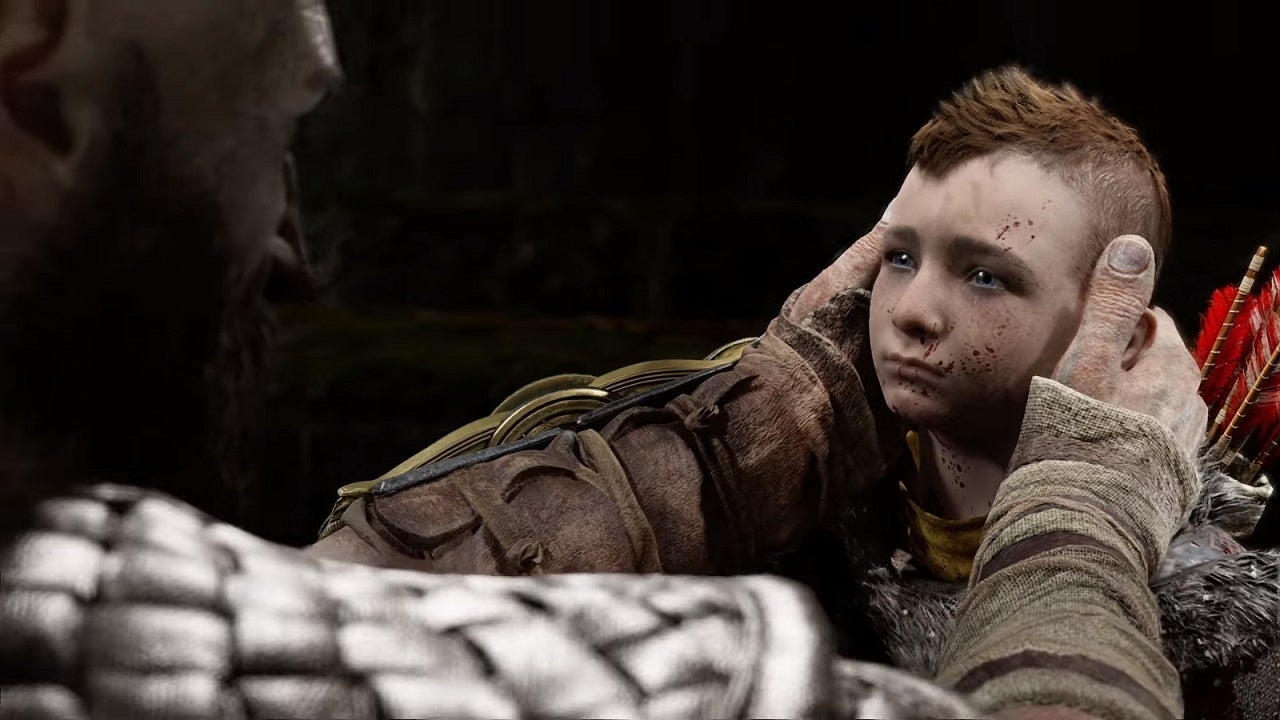 From this point on in the game, there are more tender moments between Kratos and Atreus, which culminates in the scene where he tells his son to be better than him, echoing the often unspoken wish of every good father throughout the ages.
You can check out that heartwarming scene in this special Father and Son God Of War trailer released by PlayStation to commemorate Father's Day in 2018.
[youtube https://www.youtube.com/watch?v=TV07cZLWIjc&w=560&h=315]
Is Kratos a good or bad father? No father is perfect, and every single dad in the world is essentially figuring it out as they go. All they can do is always to try and be better for their children. That's why, while he definitely didn't start out as one, Kratos ultimately turned out to be a good father by the end of the game.
Here's to all good fathers in the world, happy Father's Day!
---