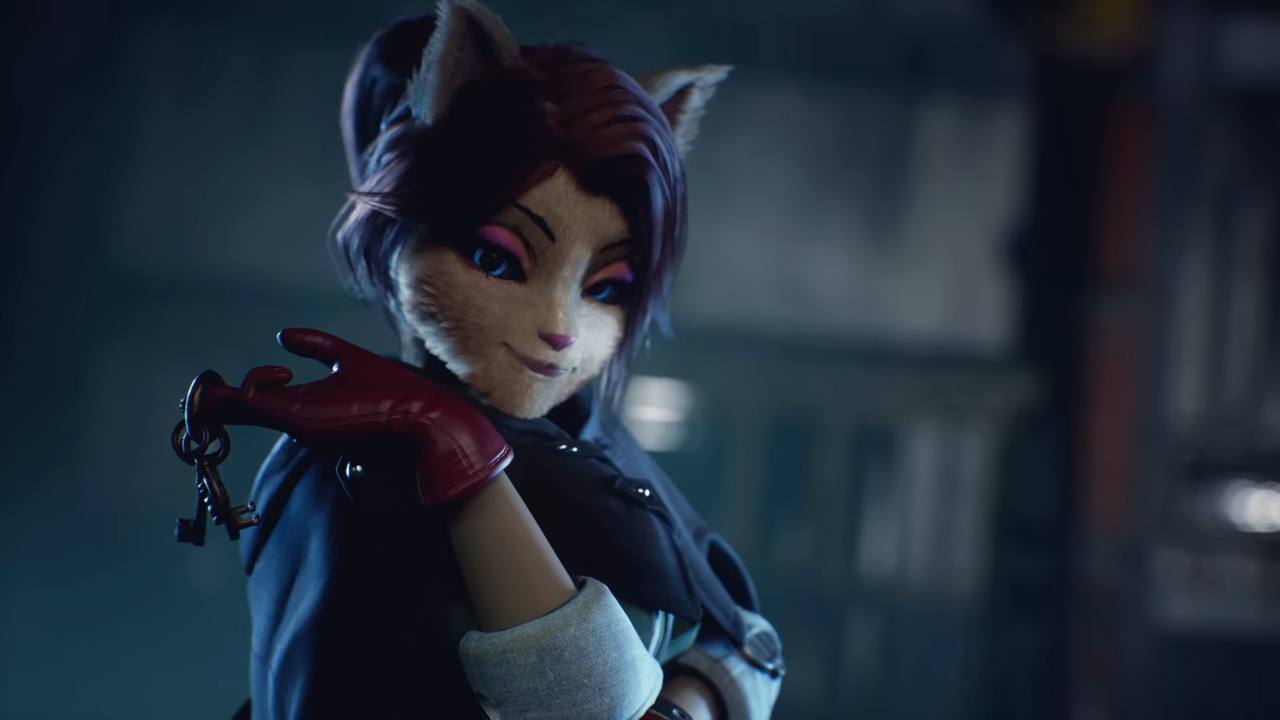 The last PlayStation State Of Play took place in April 2021 and revealed several games, including Ratchet & Clank Rift Apart. Several months later, another PlayStation State Of Play live stream has taken place on 9 July 2021, showcasing 30 minutes featuring new Deathloop gameplay and other exciting games.
Deathloop
Prowling stealthily across rooftops or tearing through the streets of Blackreef in a hail of bullets. Finding a hidden entrance or busting in through the front door. There are many ways to reach your targets in DEATHLOOP. Our target in this extended look at the game is the Visionary Aleksis "The Wolf" Dorsey.
Watch Colt infiltrate his well-guarded nightly party and take him down.
Deathloop launches on 14 September 2021 on PS5 and PC.
Death Stranding Director's Cut
Death Stranding Director's Cut releases for the PS5 on 24 September 2021.
In the future, a mysterious event known as the DEATH STRANDING has opened a doorway between the living and the dead, leading to grotesque creatures from the afterlife roaming the fallen world marred by a desolate society. Take on the trials of Sam Bridges with advanced combat, explore new locations with extra missions and minigames, experience an extended storyline and much more.
This version of the game costs RM209/S$67.90 on PS5 (standard version) and RM249/S$79.90 (Digital Deluxe Edition), but you can buy an upgrade for RM50/S$18 if you have the PS4 version of the game.
Moss Book 2
Polyarc has announced Moss: Book II for PlayStation VR.
Here is an overview of the game, via Polyarc:
Quill is back! In Moss: Book II, the story picks up right where things left off following the successful rescue of Quill's uncle Argus. Your adventure continues with the revelation that a winged tyrant leading the Arcane forces has turned its focus on Quill and is now on the hunt for her within the hexed castle where her uncle was held captive.
Lined with dangerous terrain, challenging puzzles, and enemies twisted in fire and steel, Quill's journey will be trying—filled with triumph and heartbreak alike—but new allies, old friends, and the very nature of the castle itself can help as she works to save the world from a great unmaking.
Arcadegeddoon
IllFonic has announced cooperative multiplayer shooter Arcadegeddon for PS5 and PC (Epic Games Store). Early Access is available today.
Here is an overview of the game, via IllFonic:
Rise up and play with up to three friends in this ever-evolving cooperative multiplayer shooter. Explore multiple biomes, mini-games, find hidden chests, and defeat numerous enemies and bosses.
Gilly, the owner of a local arcade, is trying to save his business from a faceless mega-corporation. To do so he takes all the top arcade games and connects them all to make a super game, unfortunately, the mega-corporation, Fun Fun Co. hacks the game and injects a virus. You and your friends need to save the game and the last hometown arcade.
This ever-evolving multiplayer shooter allows you and up to three friends to explore multiple biomes, mini-games, find hidden chests and defeat numerous enemy types and bosses. Arcadegeddon is a cooperative multiplayer experience that provides a mix of PVE and PVP experiences that allows for all different speeds of play. As you continue to play you can take on additional challenges from the local "gangs" that hang out in Gilly's Arcade. These will earn you much more than street cred. Speaking of street cred, earn your spot on the leaderboards.
Tribes Of Midgard
Gearbox Publishing and developer Norsfell Games have released a new trailer for Tribes Of Midgard introducing the game's first season, "The Wolf Saga."
Here is an overview of the game, via Gearbox Publishing:
About
Tribes of Midgard is set in the colourful world of the ancient Norse. Since the dawn of the Nine Realms, the Seeds of the World Tree Yggdrasil have protected and nourished Midgard—what we know as Earth. These seeds are now scattered and hidden throughout the realm. Ancient evils and enemies of Asgard seek to extinguish these flickering remnants of life to bring about Ragnarok—the end of the world. Your mission? Protect the Seeds, Viking!
You'll take control of an Einherjar, a glorious Viking hero in Valhalla, hand-picked by the Valkyries to protect the Seeds and save Midgard. Tribes of Midgard is designed from the ground up with both solo and co-op play in mind, so bring as many as nine other Einherjar with you—the game automatically balances the challenge based on your party size. You'll work together to bolster your defences, venture into the unknown wilderness, defeat monsters and Giants, and more! Choose among eight different classes and numerous combat styles that suit your playstyle.
Key Features
An Ever-Changing World to Explore – A vast, procedurally-generated world filled with ancient relics, daunting dungeons and treacherous enemy camps. Midgard's regions are home to unique weather effects that impact your survival, and during the game's day-night cycle, fearsome foes emerge in the darkness.
Unique Game Modes

Saga Mode – Players build, craft and fight their way to the ultimate confrontation against epic world bosses before Fimbulwinter—the prophesied endless winter that signals Ragnarok's arrival. This mode will receive seasonal updates that add new content, bosses and more on a regular basis.
Survival Mode – A survival-focused sandbox that challenges players with defending their village against a constant flow of enemies that become stronger the longer they survive. Parameters selected to affect the Season XP earned. The World is saved when you exit and can be revisited.

Classic Top-Down Combat – Hack-and-slashing Viking action with an isometric look and feel, built in a stunning 3D environment.
Crafting and Building – Craft legendary gear, build structures to traverse difficult terrain and share resources with your companions.
Progression, Loot and Treasure – A rewarding progression system based on levelling up across eight specialized classes, crafting and looting stronger weapons and armour, and collecting over 30 different rune modifiers that can make you the ultimate Viking warrior.
Challenging Boss Battles – Giants that reign over the land with their terrifying stature and will arrive at your village gates every few days. They can crush the underprepared in a single blow, so make sure you're ready.
Seasonal Content – Continuous updates and seasonal content to keep Midgard fresh, maintaining an ever-evolving world that lets you live out the myth of Ragnarok in all of its aspects.
Tribes Of Midgard is due out for PS5, PS4, and PC via Steam on 27 July 2021.
F.I.S.T. Forged In Shadow Tech
F.I.S.T.: Forged in Shadow Torch will launch for Ps5, Ps4, and PC via Steam on 21 September 2021, publisher Bilibili and developer TiGames announced.
Here is an overview of the game, via PlayStation Store:
About
After the animals of Torch City were defeated by the invading Robotic Legion in the Resistance War six years ago, former Resistance fighter Rayton the rabbit has kept a low profile. The arrest of a friend meant he had no choice but to put on his giant metal fist and fight against those oppressing him. Little did he know that he would soon be caught up in a maelstrom of conspiracies involving the Legion, the Resistance, and the Rat Gang.
Key Features
Seamless Maps Filled with Challenges to Explore – Explore more than a dozen unique areas in an Action Platformer style map. The core combat, puzzle-solving, and platform mechanics are complemented by countless hidden rooms, secret passages, and shortcuts, with all kinds of rewarding challenges for players to complete. Maps are loaded on the fly to avoid frequent transitions, making the massive Torch City feel even more detailed and alive.
An Arcade Combat System with Seamless Switching between Three Weapons – The Fist, Drill, and Whip are three weapons with completely different fighting styles that offer seamless switching between high combo, high damage, and long-range attacks. Pummel the enemy by choosing the most appropriate form of attack for the situation. Players will be challenged by dozens of distinct types of enemies, each with their own weapons and attacks, all working together to bring the player down. Unique bosses with unusual fighting styles provide a new and unique gaming experience.
Diesel-punk Aesthetics Crafted with Unreal Engine 4 – The game's diesel-punk aesthetics were inspired by diesel combustion engines that were blended with an Eastern cityscape from a bygone era to give Torch City a signature one-of-a-kind visual feel. The stark contrast between furry animals and sterile mechanical soldiers introduce the theme of conflict in the game story. The realistic 3D visuals powered by Unreal Engine 4 combined with Physically-Based Rendering take the Action Platformer genre to a whole new level of graphics quality.
Hunter's Arena Legends
Hunter's Arena: Legends will exit Early Access for PC and launch for PS5, PS4, and PC via Steam on 3 August 2021, developer Mantisco announced.
Here is an overview of the game, via its Steam page:
About
In ancient Asia, once existing peace was shattered by Demons set free by an unknown power. Sensing great danger, Hunters around the world gathered as one to stop the spreading chaos.
However, the Hunters soon found out that none other than one of their own, a Hunter, has broken the seal and released the Demons into the world.
With no one to trust, the Hunters must now fight off demons as well as point blades at each other.
Art of Timing and Decision Making
Hunter's Arena: Legend's combat system resembles the fighting action of a martial arts film. The core gameplay centres around aerial combos against enemies and decisively countering your opponent to turn the fight around.
There are many ways to get around and stay on top of your enemies.
Use Quickstep at the right moment to bring the fight to your pace or use Martial Arts to neutralize enemy guard.
However, there are always high risks to using these abilities. Being countered while using Martial Arts could instead put you in a Groggy state and using Quickstep away from your enemies could leave you prone to enemy projectiles.
Threats of PvP and PvE
Hunter's Arena: Legend is designed to provide a one of a kind experience in a battle royale. Being said, you will encounter both PvP and PvE elements in your gameplay. For fans of PvE, you will be able to explore dungeons and slay boss demons to loot rare items and grow stronger. For fans of fast-paced PvP battles, you can hunt other Hunters to level up and prove yourself as the ultimate Hunter.
In Trio Mode, you will team up your friends or other players in a team of three to achieve victory. You will enter the arena in Trio to show off your teamwork or spread out to scout enemies. It all comes down to planning strategies and working as a team in Trio Mode.
Ultimately, your goal in Hunter's Arena is to survive. Therefore, going straight into a life or death battle could not always be the best strategy. Hide in a bush and wait for the right time to ambush or Drop Strike from higher grounds to deal massive damage to unsuspecting enemies.
We look forward to your personalized strategies.
Unique Hunters with Powerful Weapons
You will be able to choose from 17 unique Hunters each time you enter the arena.
Each Hunter has a distinct combat style and is a master of Eastern swordplay and powerful spells. Try customizing your Hunter and show off your style in battle with countless weapon skins and emotes.
A Deadly Battle Towards Last Man Standing
Prove yourself as the ultimate Hunter by surviving in this treacherous world. In Hunter's Arena: Legend, you can temporarily team up with your enemies to hunt boss demons which can soon turn into a deadly battle for rare loot. Conquer the arena to survive as the last remaining Hunter.
Sifu
Slolap has delayed Sifu from its previously planned 2021 release window to early 2022. It will be available for PS5, PS4, and PC via the Epic Games Store.
Here is an overview of the game, via Sloclap:
Sifu tells the story of a young Kung Fu student who has spent their life training for a day of reckoning after the brutal murder of their entire family by a mysterious assassination squad. Hunt down the murderers one by one as you explore gang-ridden suburbs, hidden corners deep within the city, all the way to the cold hallways of corporate towers. Adaptation and careful positioning are the keys to your survival and you must use everything at your disposal to succeed in your life's mission.
Sifu's unique gameplay sits at the crossroads of two established and popular genres, mashing the intensity and timeless thrill of beat em ups with the gripping design of 3D character action games. Set against a detailed backdrop of a fictional Chinese city, you will uncover an ancient mystery via a series of difficult confrontations that will test your skills to their limit. To overcome the odds that are heavily stacked against you, you'll need to rely on your mastery of Kung Fu, and on a magical pendant that will revive you after death. The cost of magic is dear, however, and you will age significantly every time you come back to life: time is the price you will pay for your revenge.
Exquisitely hand-drawn art styles and the muted colour palette lend themselves to Kung Fu film classics where themes of revenge and redemption are timeless tales, all perfectly blending with Sloclap's martial arts gameplay expertise, to create a truly unique single-player Kung Fu game.
Kung Fu is a path for the body and the mind. Learn from your errors, unlock unique skills, and find the strength within yourself to master the devastating techniques of Pak-Mei Kung-Fu. Your family's legacy depends on it.
Jett The Far Shore
Superbrothers and Pine Scented Software have released a new gameplay trailer and screenshots for JETT: The Far Shore.
Here is an overview of the game, via Superbrothers and Pine Scented Software:
About
JETT: The Far Shore invites you on an interstellar trip to carve out a future for a people haunted by oblivion in this cinematic action-adventure. As scout and "anchorite" Mei, be the first to deploy to a mythic ocean planet. Take the helm of a "Jett" and explore a vast unknown—skim low over waves, roar up pristine coastlines and carve through otherworldly woods. Adapt to an intricate, systemic open world and persevere through adversity alongside an intimate ensemble in this story of courage, wonder and regret.
Key Features
Embark on an exploratory single-player adventure presented in five captivating acts encompassing monumental moments, laid-back exploration, occasional white-knuckle action, moments of heartfelt companionship, and a helping of existential dread.
Soak in a sea of music and 3D sound, with a breathtaking score by Scntfc.
Deploy to the surface of a mythic ocean planet: skim up undiscovered coastlines, inspect indigenous flora and fauna, adapt to new perils, and problem-solve tough obstacles using your Jett's array of scientific tools.
Investigate the source of "the hymnwave," an interstellar invitation that propelled a people to look beyond their troubled skies and across the sea of stars, for salvation
Rendevous at "Ground Control" and get to know fellow scouts in relaxed first-person sequences, as the scouts struggle together to "satisfy 'Jao's directives'" and acquit themselves with honour.
Endure hardships, evade pursuers and grapple with massive "kolos" creatures by out-pacing or out-smarting adversaries and navigating hazards.
JETT: The Far Shore is due out for PS5, PS4, and PC via Epic Games Store sometime in 2021.
Demon Slayer Kimetsu No Yaiba The Hinokami Chronicles
Demon Slayer -Kimetsu no Yaiba- The Hinokami Chronicles is a video game based on the anime Demon Slayer: Kimetsu no Yaiba, releasing on PS4, PS5 and more on 15 October 2021.
Take up the sword as Tanjiro Kamado, a Demon Slayer who is on a journey to avenge his murdered family and restore his sister Nezuko; who was transformed into a demon—back to human form, and defeat the demons that threaten humanity!
Lost Judgement
Lost Judgment, the sequel to hit legal thriller Judgment, releases worldwide on 24 September 24 2021 for PS5 and PS4. Pre-order the Digital Premium Edition or Digital Ultimate Edition and get early access to Lost Judgment starting from 21 September 2021.
From the creators of the Yakuza series, Lost Judgment weaves noir narrative and action-packed investigations into a mystery thriller. With fresh cases to crack in a new location, take control of street-fighting detective Takayuki Yagami in Ryu Ga Gotoku Studio's upcoming action game. Do you have what it takes to solve the perfect crime? And also balance your undercover school life featuring bike rides, dance-offs, dog-walking, and amateur boxing?