By Alleef Ashaari|August 9, 2021|
The Witcher Nightmare Of The Wolf is slated to premiere on Netflix on 23 August 2021.
The world of The Witcher expands in this anime origin story: Before Geralt, there was his mentor Vesemir; a swashbuckling young witcher who escaped a life of poverty to slay monsters for coin. But when a strange new monster begins terrorizing a politically fraught kingdom, Vesemir finds himself on a frightening adventure that forces him to confront the demons of his past.
In the trailer, it looks like we'll be getting a shot of Vesemir in a hot tub. Plus, this is set before the time of Geralt, during which there were a lot more Witchers still alive and out in the world. By Geralt's time, most of them had already died, except a select few. It'll be interesting to see a time when the Witchers were many in number, similar to how we saw the Jedi at their prime in the Star Wars Prequel trilogy.
The Witcher Nightmare Of The Wolf voice cast includes Theo James as Vesemir, Lara Pulver as Tetra, Graham McTavish as Deglan, and Mary McDonnell as Lady Zerbst.
In the meantime, check out the new trailer and poster below: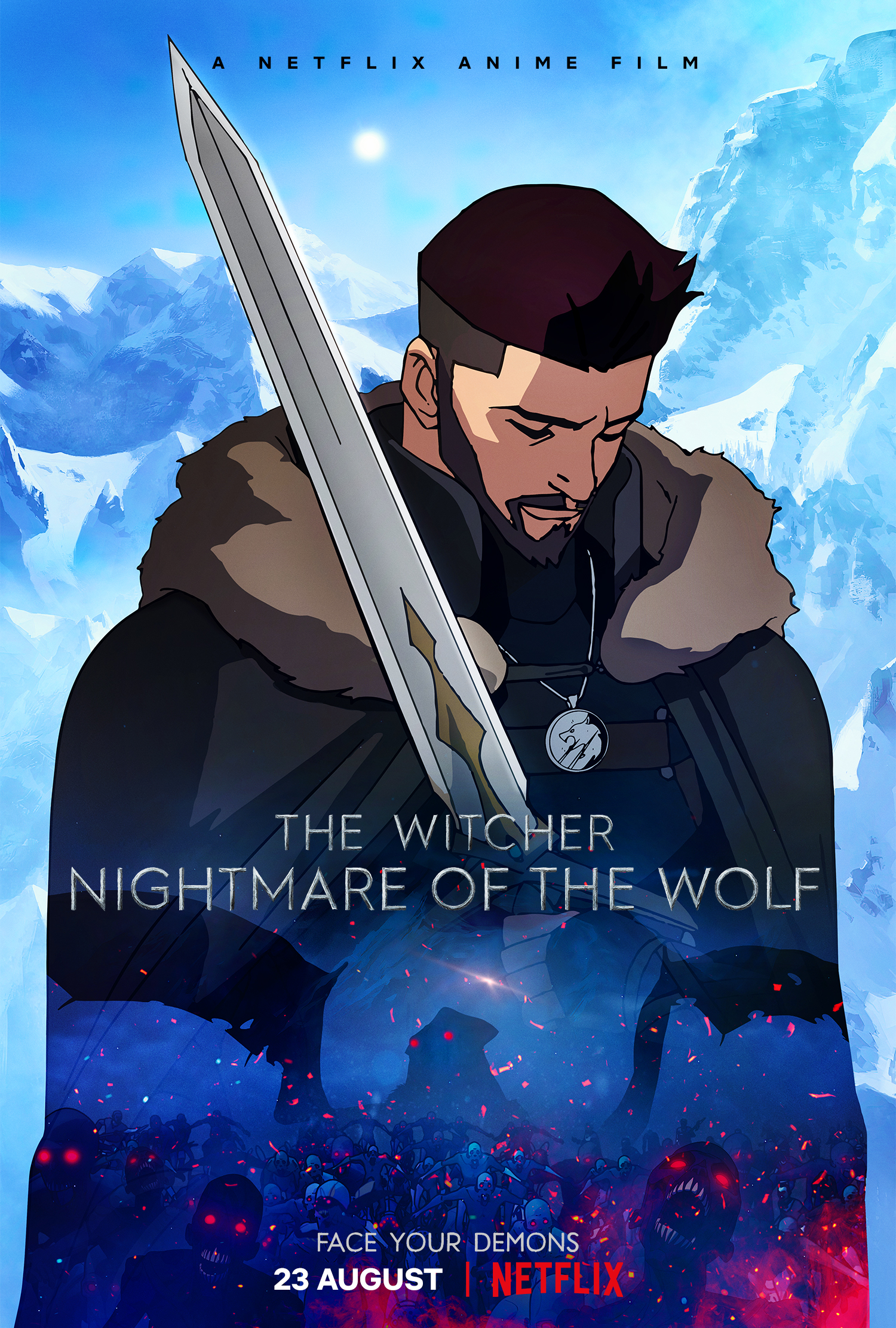 Related