Is it possible for a long-running show to eventually run out of steam? With the 1980s-period drama scifi horror Stranger Things series, anything is possible. Though for a lot of people expecting the show to run out of plot avenues, you won't find anything to grasp onto for your argument against the show.
Stranger Things 4 is entertaining and still a thrill ride that relishes in its time period, at least for the first four episodes we've seen.
Weird Science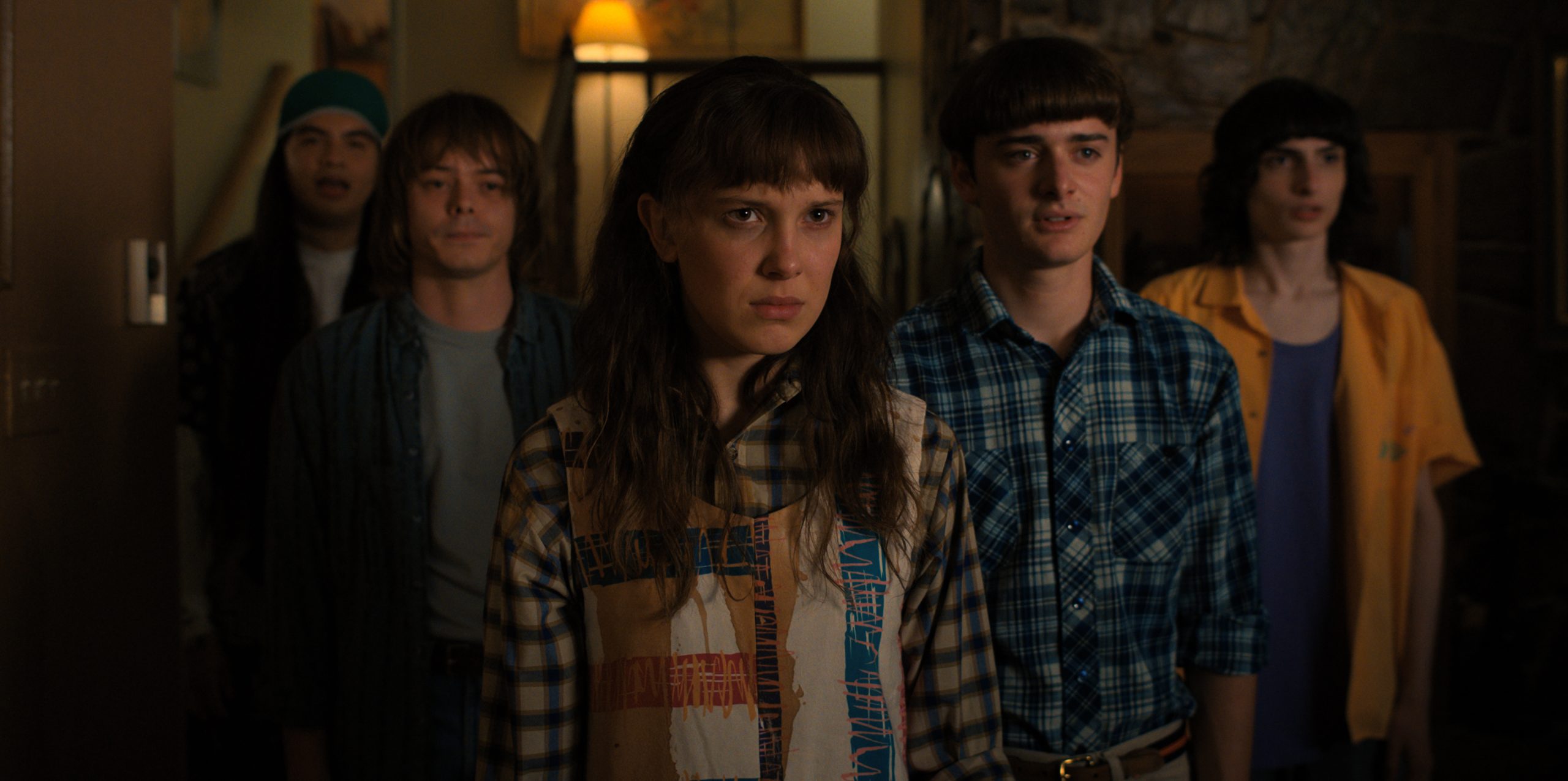 Stranger Things 4 is the continuation of the previous season, six months after the incident in the Starcourt Mall involving monsters from the Upside Down. Detective Hopper (David Harbour) is in a foreign land due to events from Stranger Things 3, and the gang are separated between two towns, each in their respective high schools. Joyce (Winona Ryder), Jonathan (Charlie Heaton), Will (Noah Schnapp), and ex-psychic Eleven who is now adopted by Joyce (Millie Bobby Brown), is in California. The rest -Dustin (Gaten Matarazzo), Mike (Finn Wolfhard), Lucas (Caleb McLaughlin), Max (Sadie Sink), Nancy (Natalia Dyer), Steve (Joe Keery), Robin (Maya Hawke), and Lucas' sister (Priah Ferguson)- are in Hawkins, the town that is now dubbed as "spooksville".
New characters do pop up, but if you know how these shows work, half of them are just there contribute to the kill count for the season's new monster: a "wizard" from the Upside Down called Vecna. There's clearly a lot going on with the new invisible ghost killer creature, but how that unfolds, and also how this ties in to Eleven and the organization involved with her wraps up in this particular arc. Going into specifics mean spoilers, but fans will appreciate how all the pieces are laid out and also how the big bad of the season get its killing time sorted. There's also a side story involving Russia and the adults Joyce and grumpy conspiracy nut Murray (Brett Gelman)  which highlights that no matter how adult you are, you can still fall for some old tricks and come off looking more amateurish than the kids in the show.
The standout new character in this season is Eddie Munson. He's the president of the Hawkins school D&D club Hellfire Club which Mike and Dustin attend during the school semester while Lucas tries to get in the basketball team and the cool kids' side. He exudes a rebellious-slash-weirdo streak that is endearing to a degree. He gels with the main cast pretty well and ends up being integral to the main plot; I do hope to see more of him in the later episodes.
When it comes to the season's focal point for the recurring cast, the spotlight is on Eleven and Max. The former lost her powers in the last season while the latter lost a relative and feels a ton of survivor's guilt through the course of the show. Eleven gets bullied in the school she's in and feels helpless as she continues to pretend that everything's hunky dory with boyfriend Mike. Max pushes everyone away and rather just finding solace with her Walkman and her new Kate Bush album. Even if they're standard clichés, they're relatable problem (except for the losing the superpowers bit, obviously), though the payoffs and resolutions are beyond the norm, as expected of a series that clearly advertises its literal boogeyman on its poster and trailer.
Regardless, the story bits with Eleven and Max plays out pretty well if you're into seeing the repercussions of the past season being in play. You expect the cast to move on, but still having to team up and help solve the latest mystery and going-ons when it gets tough.It's clear as day the show gets a huge budget in showing cool spectacles and kills when they count, and it shows. Highlights include a scene in a graveyard in broad daylight, an escape sequence in a foreign land, a brilliant bit of editing and jump cuts between a high-stakes basketball match and D&D campaign, and a number of Vecna's moments.
Fast Times At Hawkins High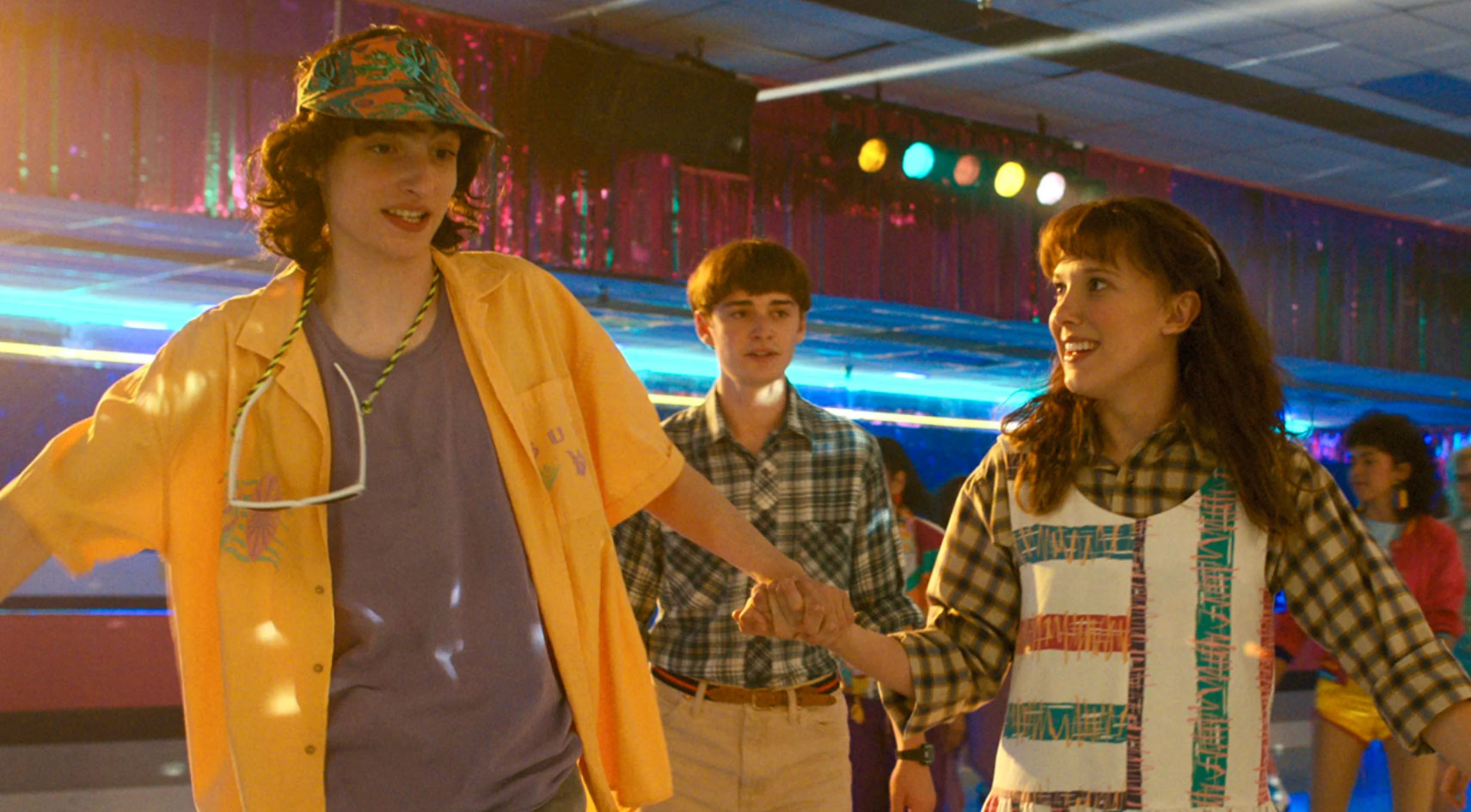 If anything, the only thing that can break the illusion is the child actors who have been around since the first season; they don't look their perceived age in the show especially during the school scenes. Still, their chemistry with one another and their likeable personalities offsets this elephant in the room, that it won't distract you too much. I think; I may have to tune in to Twitter in the next few days when the show launches on 27 May to confirm. Plus, I do have 5 more episodes that need checking out before I give my final score because a possibly stupid payoff could jeopardise the whole structure of what's being set up here. Or maybe a brilliant turn of events that can elevate this whole season; who knows?
Regardless, there's a lot of promise in Stranger Things 4. Provided you don't mind the episodes being a tad longer than usual -each of them clocking in over an hour- and are fine with the tropes and cliches it's relishing in. As well as the fact that the show is mostly playing it safe.
In spite of those kerfuffles, you'll be happy to know that Stranger Things core element -80s setting sci-fi mystery show with kids playing detective/hero- amplified and extended in the fourth season. Don't expect groundbreaking and innovative television here; just great and well-paced comfort food that cleans up your retro goggles just dandy.
Final(?) Score: 70/100
str
Related