With Valorant welcoming its Episode 5 Act 3 on 18 October, it also introduces another new agent to expand the ever-diverse and growing playable roster.
A new Act obviously means a new battlepass with a boatload of new skins, this time Riot has three new collections of skins.
Iridian Thorn
First, we have the Iridian Thorn set, the most extensive collection of the three with skins for five different weapons.
"For this Battlepass, we were inspired by the adventurous nature of our newest Agent, Harbor. We wanted to fill this pass with items that gave a feeling of mystery and beauty. For example, with the Iridian Thorn skinline we were trying to create weapons that felt like a fusion between ancient technology and the natural mystery of a rare flower."

– Laura Baltzer, Producer for Valorant at Riot Games
Rune Stone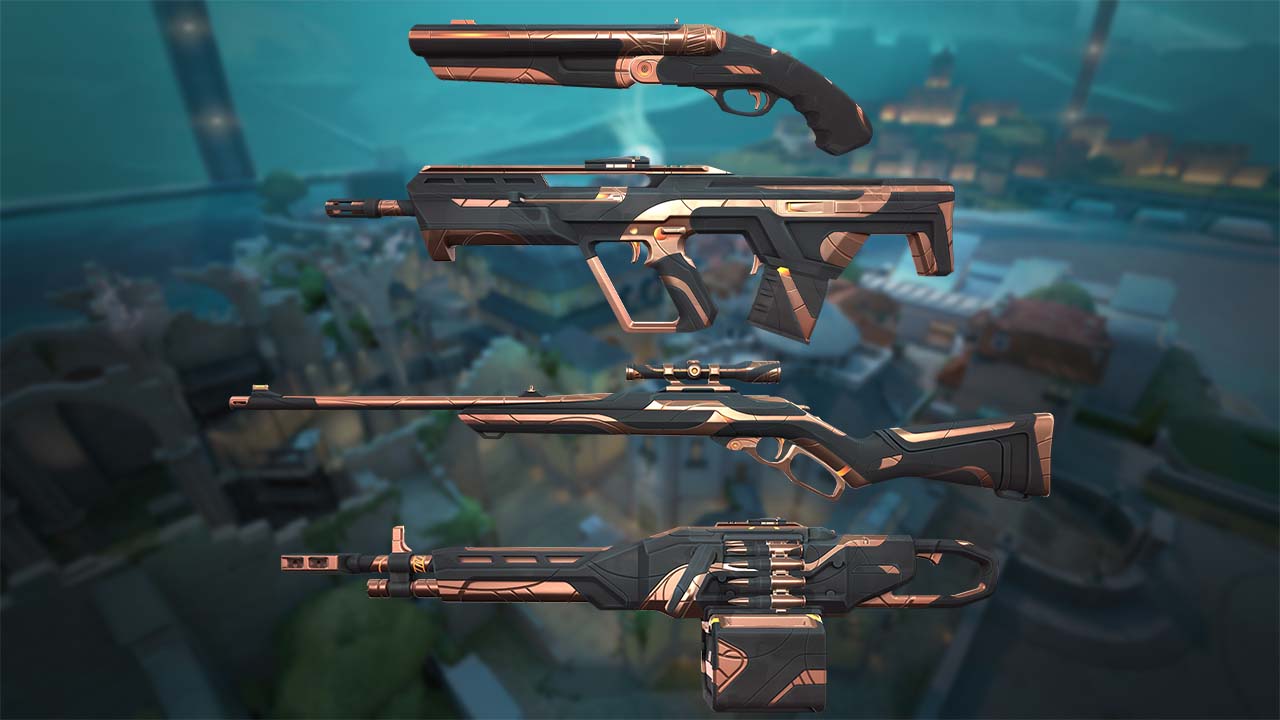 Next, we have the more affordable line of skins, the Rune Stone collection. Featured for eco-guns such as the Shorty, Bulldog, Marshal and Oden, they're covered in a combination of dark gun-metal grey and bronze.
Starlit Odyssey
And lastly, we have the variant skinline, the Starlit Odyssey collection. Featured for the more popular guns in the Ghost, Spectre, Guardian and Vandal, this skinline has three other variants
"At the same time, we have Starlit Odyssey, the skinline with variants in this battlepass. This skinline takes cues from the tradition of adventurers using the stars to navigate their way to their destination."

– Laura Baltzer, Producer for Valorant at Riot Games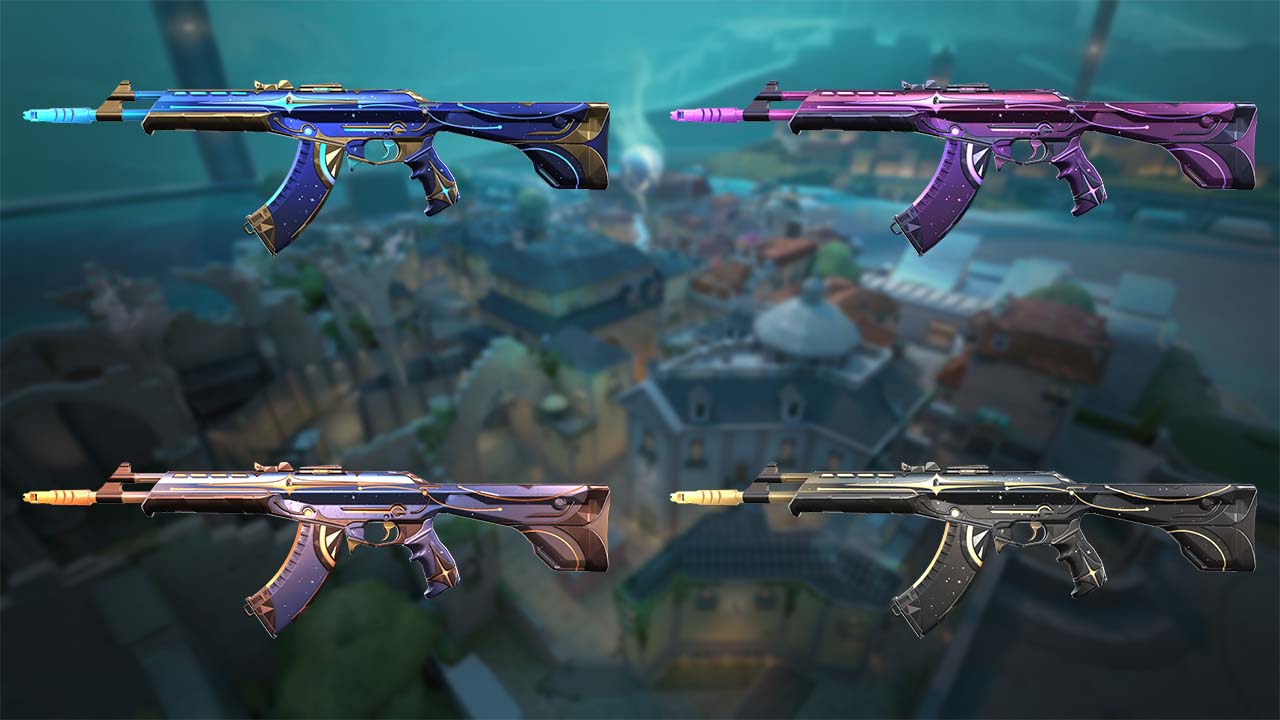 Battlepass
Price: 1,000 VP
Highlights

Free Track

Simple Instructions Spray
Unearthed: The Mask Card
Astral Conduit Card
Can't Break Me Buddy
Corbin's Light Buddy
Starlit Odyssey Ghost with Variants
¡VAMOS! Title

Paid Track

Starlit Odyssey Vandal w/ Variants
Iridian Thorn Operator
Rune Stone Odin
Breach's Approval Spray
Grand Designs Card
Shell Song Buddy
Iridian Thorn Blade
Harbor
Hailing from India's coast, Harbor storms the field wielding ancient technology with dominion over water. He unleashes frothing rapids and crushing waves to shield his allies and pummel those that oppose him.
Abilities
High Tide (E) – EQUIP a wall of water. FIRE to send the water forward along the ground. HOLD FIRE to guide the water in the direction of your crosshair, passing through the world, and spawning a wall along the water's path. ALT FIRE while bending to stop the water early. Players hit are SLOWED.
Cove (Q) – EQUIP a sphere of shielding water. FIRE to throw. ALT FIRE to underhand throw. Upon impacting the ground, spawn a water shield that blocks bullets.
Cascade (C) – EQUIP a wave of water. FIRE to send the wave rolling forward and through walls. RE-USE to stop the wave. Players hit are SLOWED.
Reckoning (X) – EQUIP the full power of your Artifact. FIRE to summon a geyser pool on the ground. Enemy players in the area are targeted by successive geyser strikes. Players caught within a strike are CONCUSSED.
Agent Contract:
3 Sprays
2 Player Cards
1 Gun Buddy
2 Titles
1 Sheriff Skin
Harbor
Related