Sons Of The Forest has ziplines that can bring you to areas with treasure and loot to help you in your survival adventure journey. However, you need to find an item to use them: the Rope Gun.
Just like the Shovel, the Rope Gun is in a specific cave in the game, so unless you have information in advance, you can miss this. You will also need weapons to get rid of the mutants and enemies residing in the cave, as well as a light source like a UV Lighter.
How To Get The Sons Of The Forest Rope Gun
-The Rope Gun is located in a cave on the west side of the map. It's not too far away from one of the spawn points on the west side. The trail leading up to it has ammunition boxes in the vicinity, followed by a boarded-up entrance. You have to use a weapon to break through the wooden barricade.
-Use any light source to light up the path when in the dark cave. You'll find mutants patrolling the area; you can fight them or just get around them, though this cave has a ton of resources for you to use (which you can use to craft armour).
-Head to the left, after the trail of workers' corpses, until you reach a Sluggy. You should be able to find a time bomb from the corpses to use against the Sluggy.
-Head past the area, and deal with the mutants. Get past the cave painting and suspended workers until the cave walls narrow to a small passageway. Just go straight; deal with the tiny mutants along the way.
-You'll reach a fork; take the left path, and crawl through the small crevice.
-Keep to the right and pass through a cavern with a low ceiling. There are more mutants here; deal with them.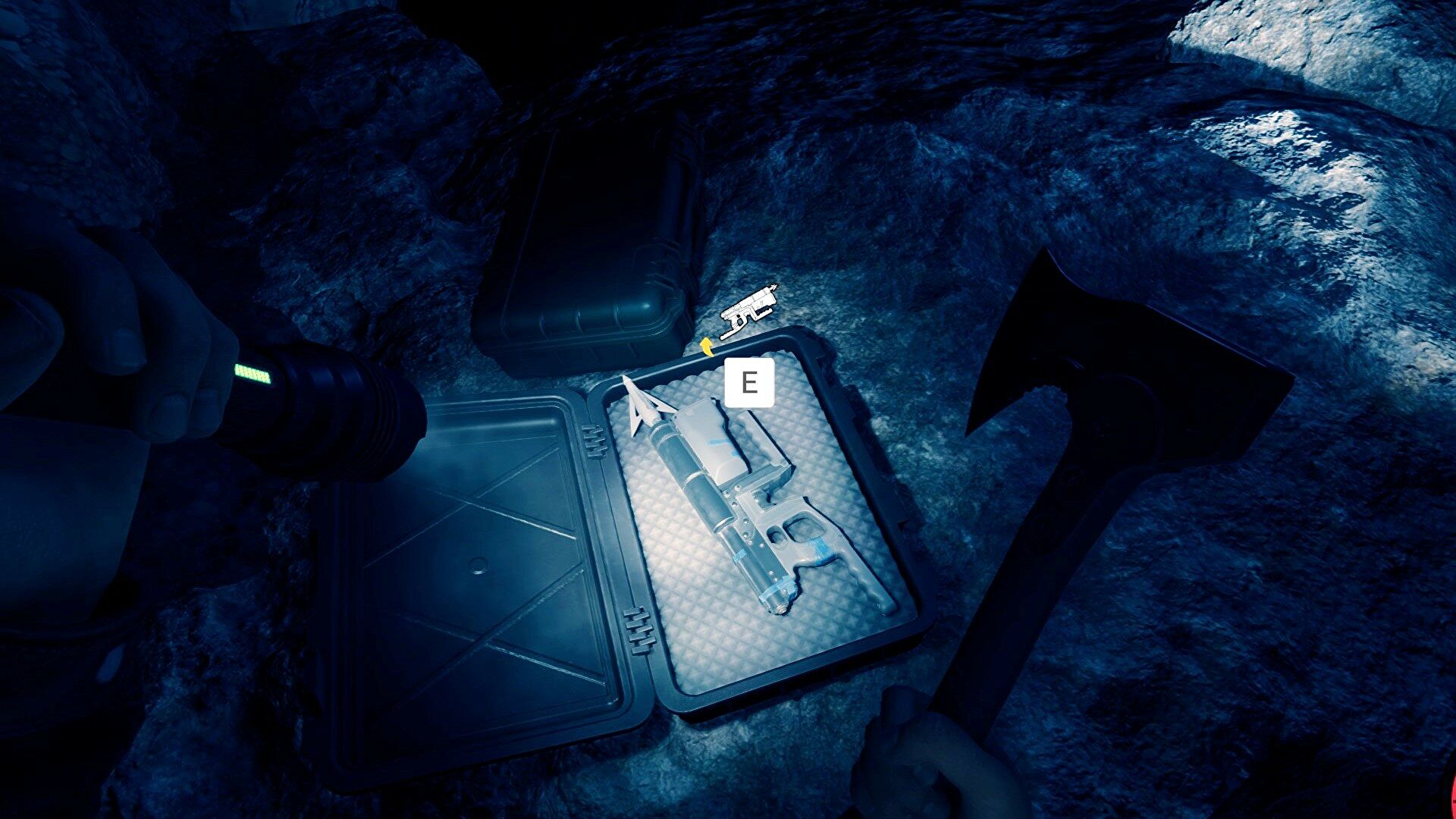 -Go left just beyond the floodlight with the stalagmites; you'll find the Rope Gun there.
Related