Hi-Fi Rush Player Stats Reveal Who Caught Best Waifu In Cutscene & How Many People Murdered SCR-UB
Bethesda and Tango Gameworks have revealed a ton of stats of its recent hit rhythm action game Hi-Fi Rush, and it's a doozy.
The stats are calculated based on 2 million players, featuring a ton of cool tidbits. For instance:
-Those base of players have played with robot cat 808 over 3 million times.
-67% caught best waifu Korsica after her boss fight in that segment's last quick time event. I'm in the 33% that didn't.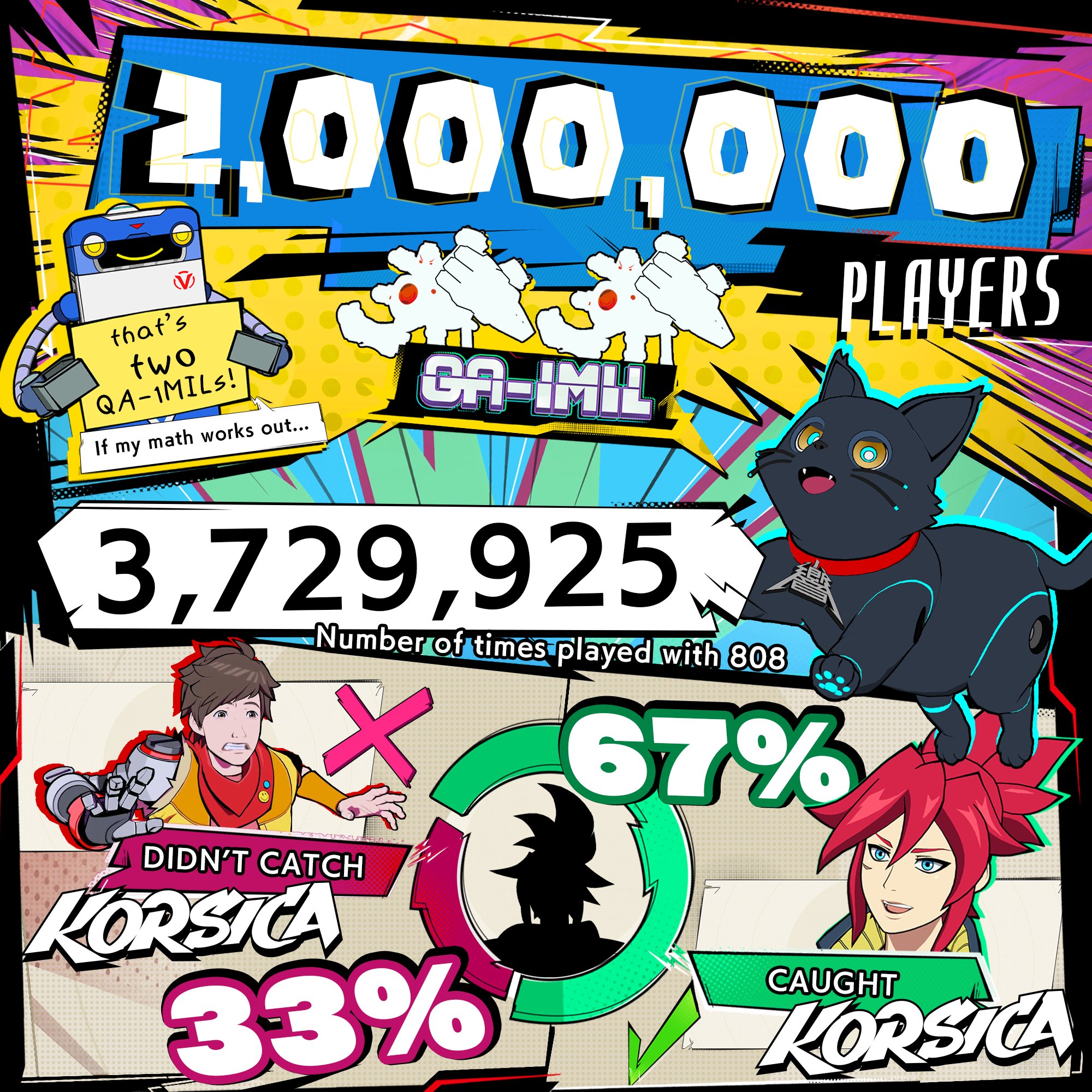 -The top 3 SP attacks by usage are Powerchord, Double Riff, and Pick Me Up!
-The most-purchased SP attacks are Double Riff, Overdrive Slash, and Pick Me Up!
-The most-used chips for Chai during combat are Peppermint Compatibility Lv.1, Health Kick Lv.1, and Peppermint Compatibility Lv.2. Everybody loves the default chip options.
-The top alternate outfits for Chai are Rock Rider Jacket, Mystical Cat T-Shirt, and Rock Ripped Jeans
-The most-killed enemies in combat are the BES-102 sword bot (2 million+), the ES-101 fire punch bot (1.2 million+), and WA-ES-2 samurai bot (978,999).
-Those numbers pale in comparison to the number of innocent SCR-UB bots killed in the line of fire: a whopping 5,633,087! Deep down, we're all monsters.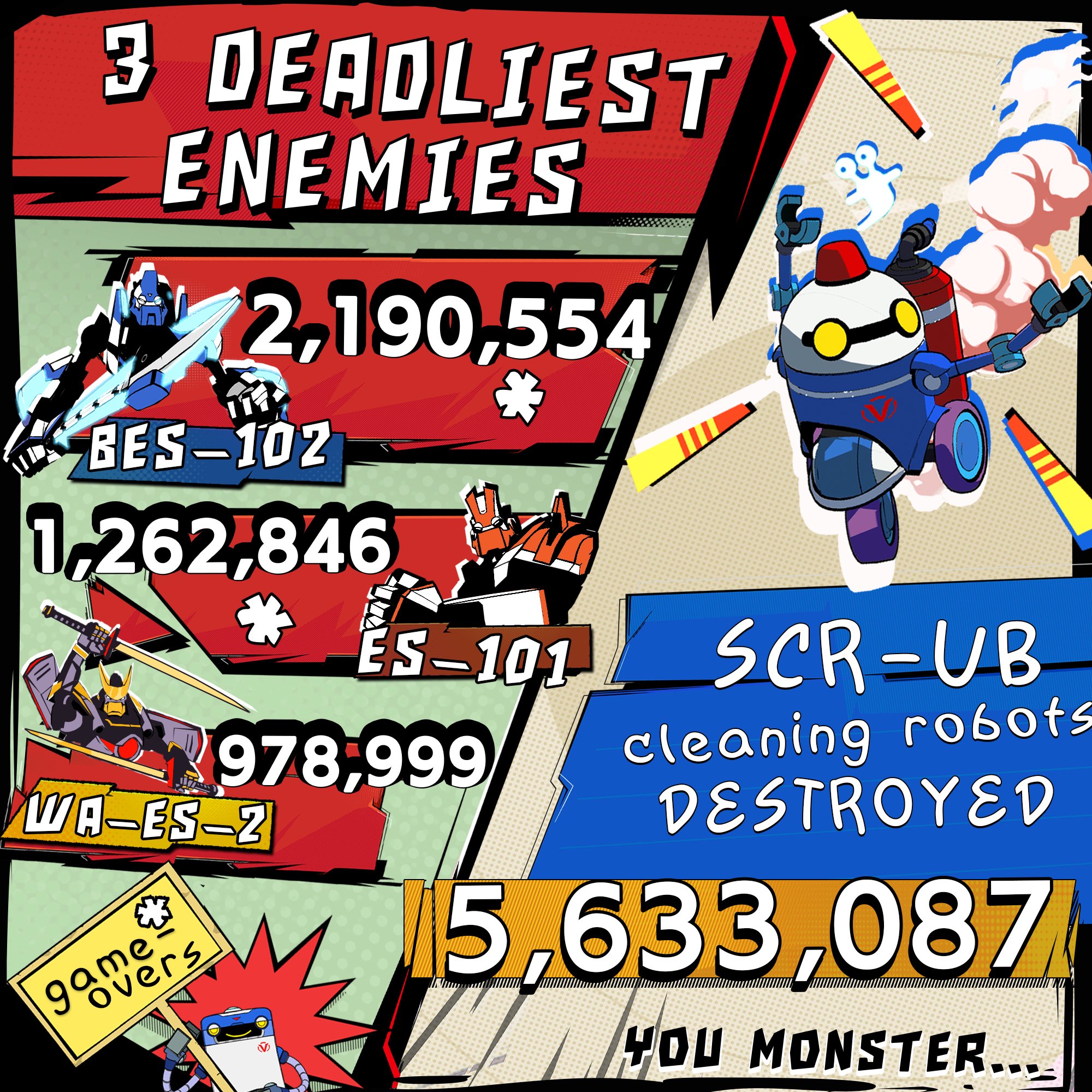 Hi-Fi Rush is out right now for Xbox consoles and PC, as well as Xbox Game Pass. We gave it glowing praise for its gameplay, art style, music, and rhythm action bits.
Related