Platform(s): PC (version reviewed), PlayStation 5, Xbox Series
Genre: Action Adventure Soulslike In A Galaxy Far, Far Away
Everything any Star Wars fan seek for when they play as a Jedi in a video game, the action-adventure sequel Star Wars Jedi: Survivor has it all.
Improving on an already solid debut with Star Wars Jedi: Fallen Order in 2019, Star Wars Jedi: Survivor serves as a perfect sequel to not only expand the story of Cal Kestis in the video game, but it also seamlessly bridges the TV shows and films together. While those who did not follow the Disney Plus shows like The Mandalorian, Andor and The Bad Batch won't feel lost, those who watch these shows religiously will instantly feel rewarded thanks to the numerous easter eggs and references peppered throughout.
In our review of Star Wars Jedi: Fallen Order, we labelled the game as 'the best Star Wars game in years'. Thankfully, Survivor didn't suffer the dreaded curse of the sequel by delivering an improved game in all aspects.
Stayin' Alive … And Prospering
Survivor picks up several years following the end of Fallen Order. A more mature and grizzled Cal has carried on with his mission of fighting against the Galactic Empire but the same cannot be said about the original crew of The Mantis – Greef, Cere and Merrin. Due to a major turning point revealed as you progress deeper into the game, we will learn what caused this breakup but also what everyone else has been up to.
Following a chain of events, Cal encounters an ancient threat which would either save the Jedi Order or destroy it completely. This takes gamers to familiar territories as Cal uses his advanced movements set to get through obstacles and solve puzzles throughout.
Exhilarating, challenging yet rewarding lightsaber gameplay like in the original game? Check, and there's more. In the first game, Cal was limited to only a handful of lightsaber stances – the standard, double-bladed and towards the end, a dual-wield. In Survivor, he's expanded his arsenal with a bevvy of tools and tricks to take down his enemies.
Unlocked quite early in the game, Cal gets an option to pair his lightsaber with a blaster or if he feels like it, a fighting stance which focuses on heavy hits. Opting for this stance gives Cal's lightsaber vents for that cross guard look popularized by Kylo Ren in the sequel trilogies. Mounts have also been introduced to help Cal traverse wide areas or to reach specific sections on the map. Yes, as shown in the trailers, you get to engage with enemies while on the mount but we feel you are better off with both feet on the ground.
Developers Respawn also took note of the biggest complaint from the first game – the limited customization options. In Survivor, not only get to change Cal's attire this time around, but also dabble with his facial features – facial hair and hairdo. These looks are stashed in hidden loot crates scattered throughout the map hence more the reason to venture off the main questline path.
Killin' Stormtroopers Like A Boss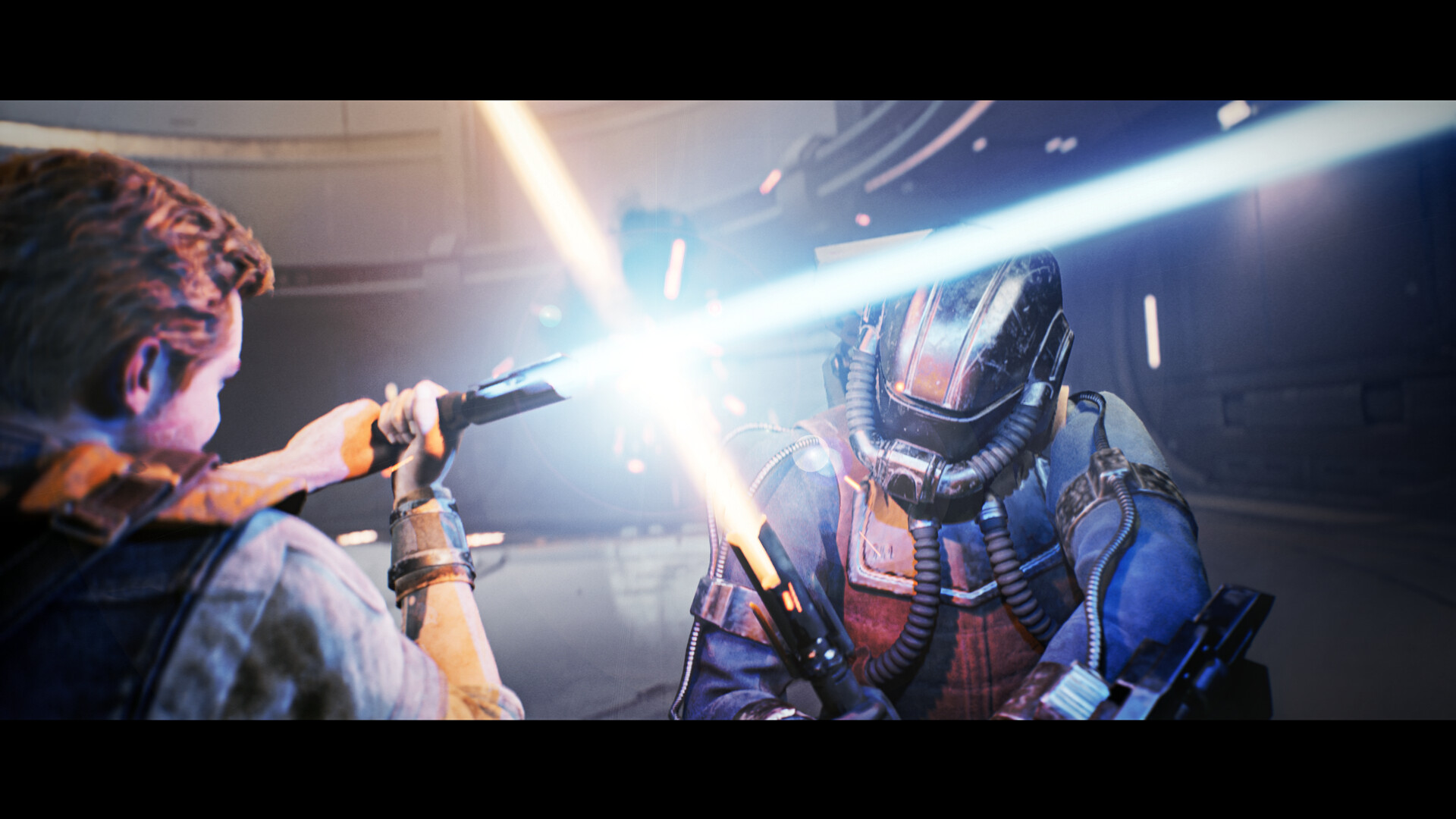 The lightsaber customization is even more detailed this time around, down to your ability to choose the look of the vents of your lightsaber if you have the cross guard stance selected. The materials and looks for Cal's weapons are also scattered in loot crates around the map, and if you're lucky enough, would be able to score Beskar steel which in turn, can be equipped as Cal's lightsaber.
Gameplay-wise, Survivor does not stray away far from the potent formula set in Fallen Order. A semi-open world is unleashed upon you and you will have to find your own way to navigate through the labyrinth laden with enemies, traps and deadly local flora and fauna. Unlike the first game where Cal had to relearn all of the traversal and combat skills, Cal comes with all of these skillsets which he is equipped with towards the endgame of Fallen Order.
Traversal is also fluid as in the first game and Titanfall 2, if not better. As the game progresses, you will be forced to utilize all the tricks available to you to get to a certain point on the map or gain an upper hand in combat. Getting the jump on unsuspecting grunts is always satisfying.
And the best kicker of all? HUMAN. DISMEMBERMENT. Many complained about the lack of human and humanoid creatures' limbs getting chopped off in the last game so this time around, killing blows will mostly result in some appendage getting detached. Of course, this effect can be toggled off, but why would you?
This Is Not The Way
However, just like Emperor Palpatine's unwelcomed return in The Rise of Skywalker …
…some frustration from the previous game managed to reappear. Imagine getting constantly lost in multiple areas simply due to either not having the necessary skillset or equipment to get past a certain obstacle. We blame this mostly on hints blending in too well with the surroundings and the (still) terrible navigation map which was among the worst parts brought over from the original game.
More often than not, we found ourselves squinting at the surrounding areas for clues on how to get to the other side of the gorge instead of bulldozing our way through waves of Stormtroopers. This can get annoying quickly, and while Respawn did add a Navigational Assistance which at least alert players whether they are on the right track, feels quite lackluster.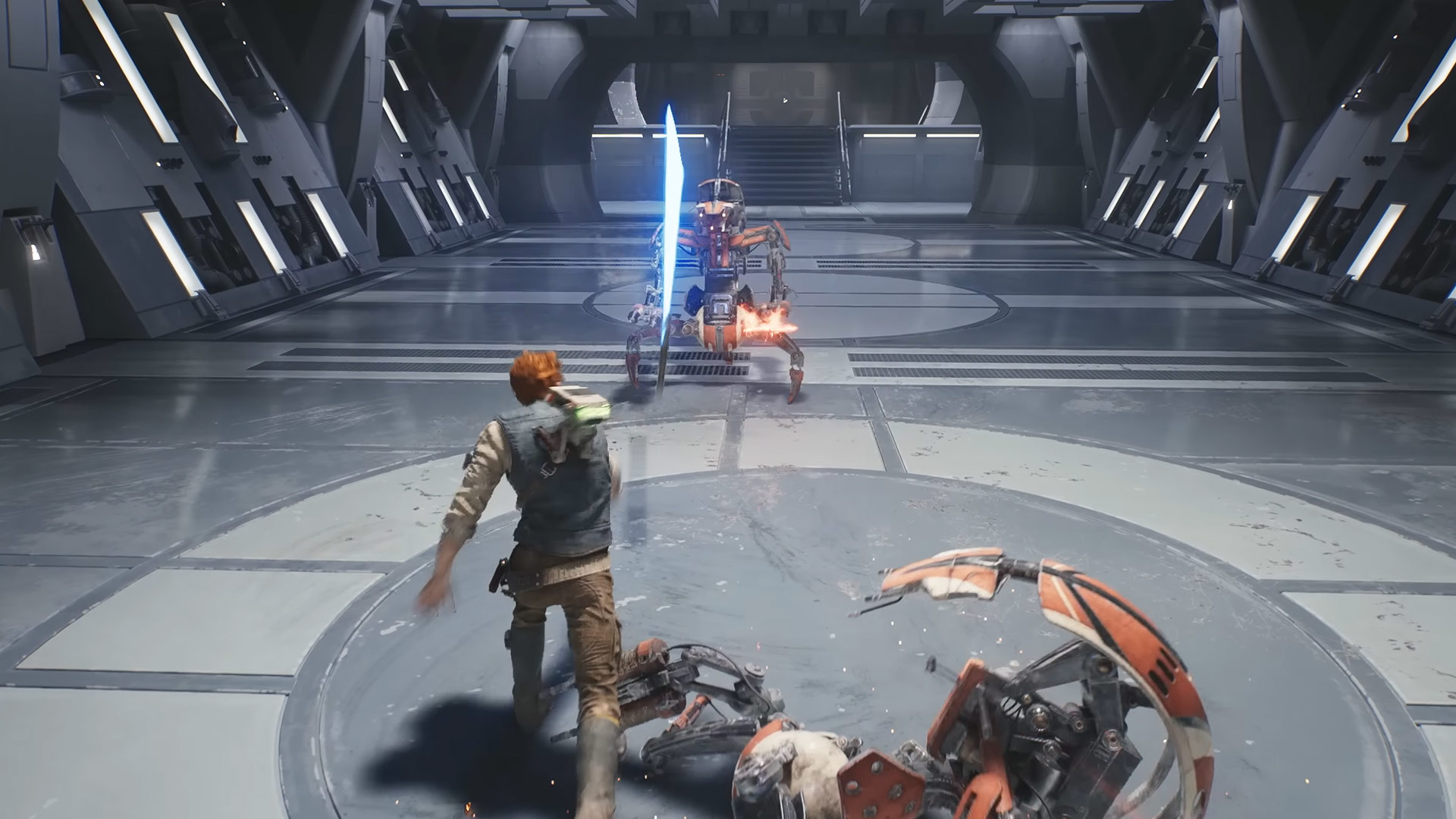 Another issue we encountered are the constant bugs – the tech sort, not the in-game ones although they too can be annoying – and crashes (happened about twice if we recall correctly) when reviewing the game on PC. Now our machine is no chump. It runs on a decent RTX3070 card but we still suffered stuttering, and drops in frame rates especially when being swarmed by enemies which is the norm. This case isn't entirely new, as even in Fallen Order, Respawn had to contend with countless bugs after launch.
Hence, we highly recommend either play this game on your home consoles, or wait for at least two rounds of patches & PC fixes for a much more hassle-free experience.
This Is…
When it comes to the battles, those who have sharpened their reaction times in Elden Ring, for example, would have a field day parrying attacks and deflecting blaster fire while simultaneously juggling their Force meter. The skill tree has been expanded to cater to a much wider array of playstyles which should satisfy all types of players. In certain instances, Cal also gets to team up with another team member to take down hordes of enemies. A well-timed combo with the team member will result in a cool finishing move so keep an eye out on the the ally meter and their positions on the map. Boss battles are varied enough and as fun as ever which adds a ton of replayability via the Training Mode.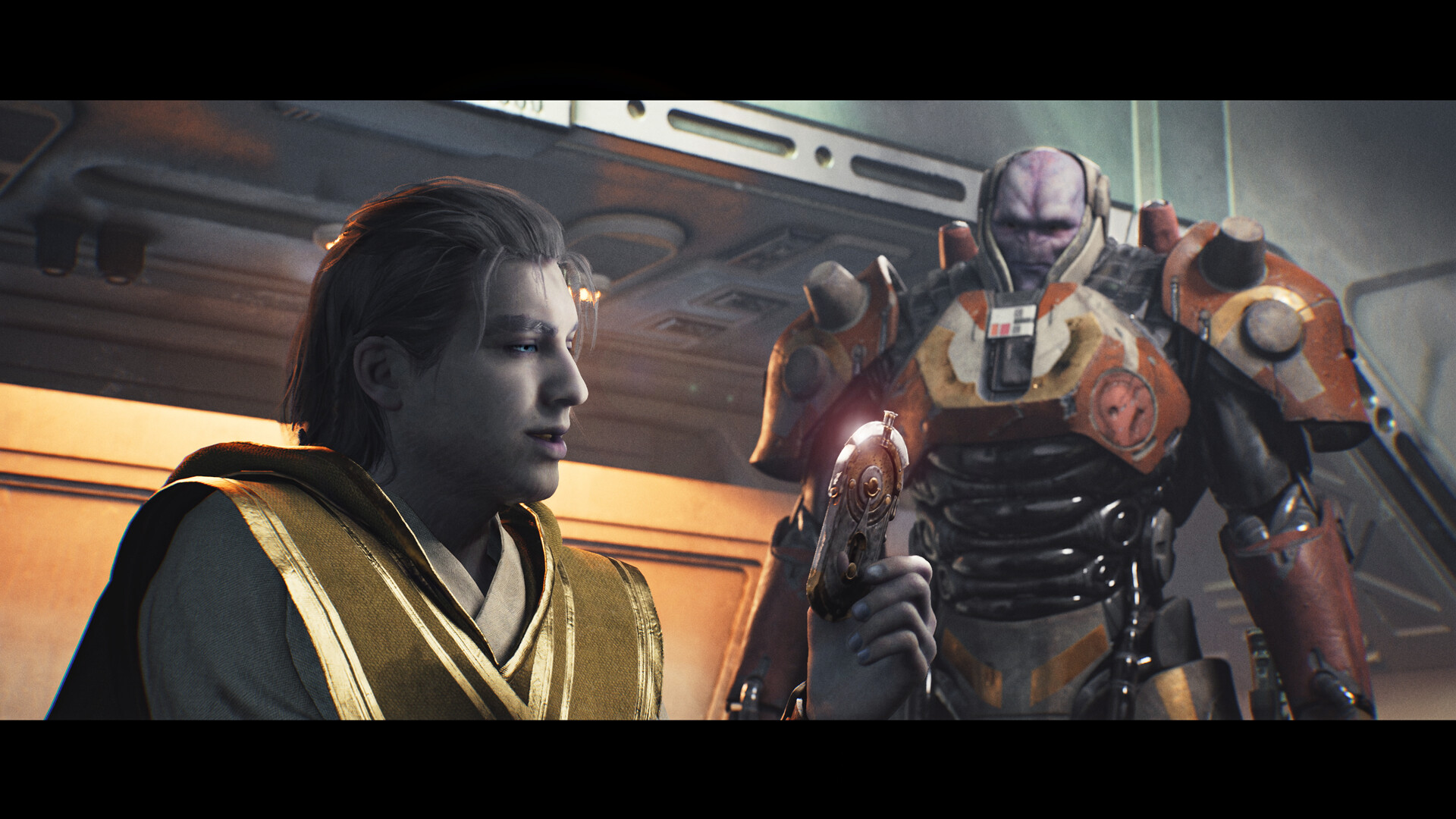 In short, these battles, while ridiculously challenging at higher difficulties, are super rewarding once you are able to pull off that perfect run while taking in zero damage. Of course, when things get too hot to handle, you can always reduce the challenge on the fly in the game settings.
Apart from the main questline which should take you anywhere between 25 to 35 hours to complete depending on your difficulty settings, Cal is able to take up a ton of side quests which include exploring hidden parts of the map or simply go hunting for specific targets. These activities normally reward you with cosmetic items but the XP gained definitely contributes to Cal's skill tree.
A New Hope
In Survivor, Respawn again was able to craft a Star Wars Jedi-centric game which is befitting of the franchise. Everything good from Fallen Order was either brought over or improved, like its combat & lightsaber styles. Gripes especially in the cosmetics department were fully addressed while post-end game activities were also beefed up. Our complaint still lies with the navigation throughout the maps, especially for first-time players.
Sure the navigation part and bugs on PC provide a slight wrinkle. But don't let that dissuade you from picking up what is essentially, THE BEST Star Wars game in the market come release day, supplanting its prequel – like The Empire Strikes Back to A New Hope. Easy said, Star Wars Jedi: Survivor is the most fun we've had with a Star Wars game since, well, Star Wars Jedi: Fallen Order. And that's a huge deal.
Pros
Brilliant overall game design.
Engaging story.
Well-written characters.
Deeper dive into modern Star Wars lore.
Exciting set-pieces and combat scenarios.
Fun boss fights.
Cons
Navigation UI didn't change much from the first game.
Technical issues (PC version) that detract from the immersive Star Wars experience.
Final Score: 90/100
Review copy provided by EA.