Street Fighter 6 is coming out next month on 2nd June, and already people are anticipating this upcoming 2D fighting game to be the next best thing. With the old guard coming back to the fray like Ryu and Chun-Li in their new look, to newcomers like the kungfu master Jamie and ballet judo hybrid fashionista fighter Manon, it's going to be a top notch competitive title with a variety of characters to choose from.
Each of the 18 fighters in Street Fighter 6 will have their own movesets, playstyles, and strengths/weaknesses, so we've listed all their moves and overview all in one handy hub page. Check it out below, along with the game's basic videos.
Disclaimer: all inputs are in numpad notation. Example: A Hadouken/quarter circle forward motion +P is "236P".
SF6 has a new fighting game mechanic that makes it unique among its Capcom fighting game peers: the Drive System. This allows players to be creative with their offensive and defensive moves using a separate gauge, though it has its limits if you abuse it too much without thought or planning.
The Drive Gauge has 6 bars (because it's SF6, naturally). The Drive Gauge refills to full at the start of each round.
DRIVE PARRY
You can use the Drive Meter to do parries (MP+MK). Unlike SF3 parries, there are slightly longer recovery frames when you parry, so you cannot guarantee a punish when you successfully parry someone's attack. Think of this as a tool to set you back to neutral. One thing to note: parries have a shorter recovery if you press the inputs rather than holding it.
Pressing the Parry input at the right time will initiate Perfect Parry, where the screen freezes for a second. That's your cue to punish your opponent as you see fit, be it a BnB knockdown combo or a raw Super Art.
DRIVE RUSH
You can also use the Drive Gauge to do a Drive Rush, which is a move you can cancel from an attack or a Parry. Drive Rush from Parries uses up 1 Drive bar, while Drive Rush from attacks cost 3 bars.
The Drive Gauge allows you to use Drive Reversal (6 HP+HK on block/parry). It costs 2 bars. You can use it like you would a V-Reversal from Street Fighter 5; it even deals grey life damage too. However, you can do a Drive Reversal from a Parry.
OVERDRIVE/EX MOVES
Overdrive Moves are basically EX moves from past Capcom fighting games, but they use the Drive Gauge. So yes, you have access to a fully invincible reversal move/DP at the very first round of a fight; a rarity in fighting games.
DRIVE IMPACTS
Drive Impacts (HP+HK) are slow but hard-hitting crumple state-guaranteed moves that costs 1 Drive Bar. Drive Impacts have multiple hits of armour, so all attacks and combos targeted on Drive Impacts will be absorbed. It reduces 1 bar of an opponent's Drive Gauge on hit, and It's also safe on block because of the pushback. If you Drive Impact someone at a corner, they'll be in a wall splat state where you can follow up with big damage combos.
However, Drive Impacts are heavily telegraphed visually. You can counter them by either jumping, throwing them mid-Drive Impact before the hit lands, or strategically dashing out of the way. Or you can just Drive Parry or retaliate with your own Drive Impact. Also, the armour does not go through Supers, so you can do a raw Super if you see the Drive Impact animation coming your way.
And if you want that crumple state, your Drive Impact needs to absorb at least one hit from an opponent's offense. Think of it as a reward for making the right read on an opponent's wakeup or button-mashing tendencies.
If you prefer videos, check out the following guides below. Despite these tailored for the closed and open beta, the game's Drive System is still going to be consistent and maintain these properties in the final game.
Street Fighter 6 Move List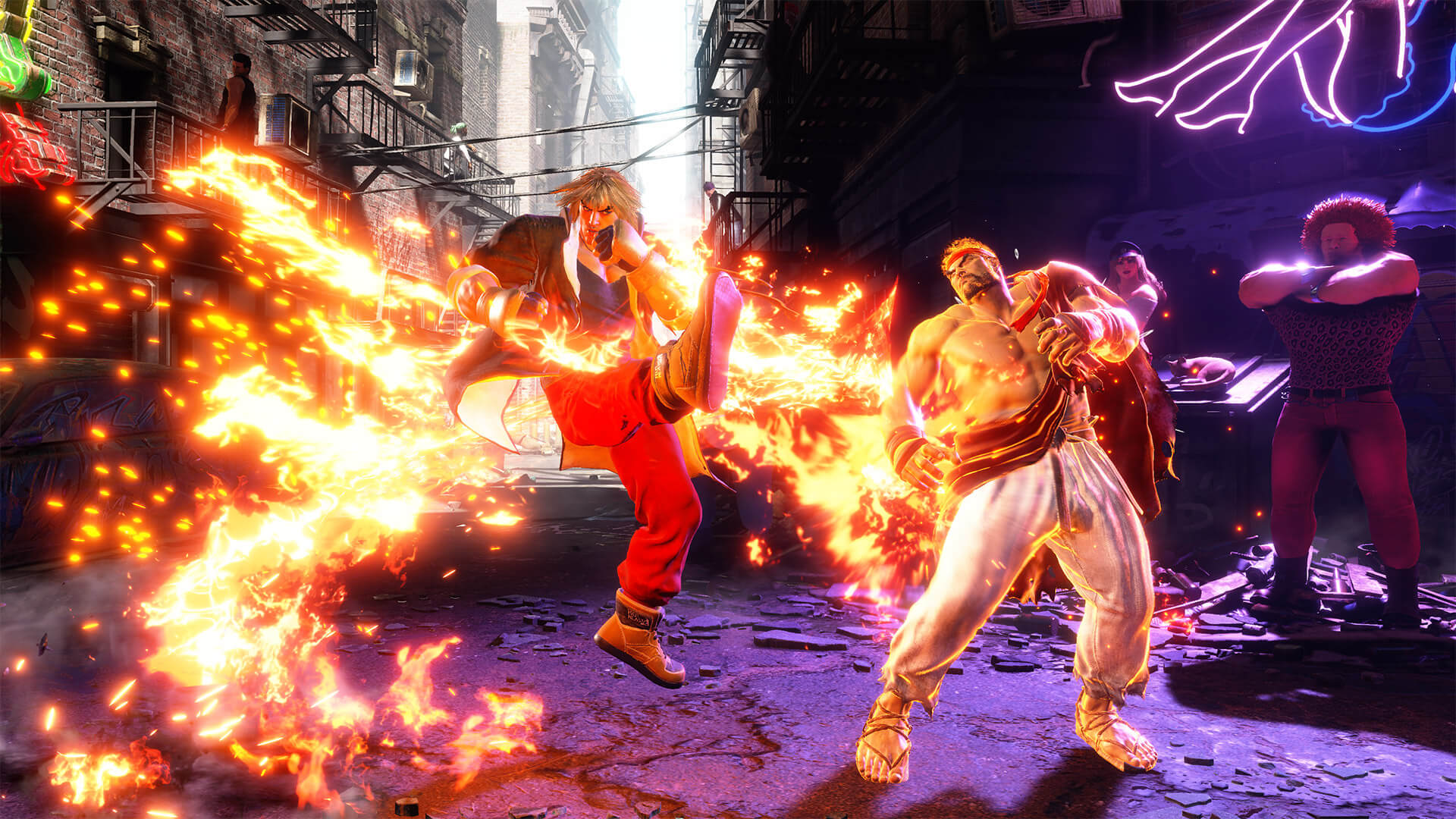 Type: Standard
Effective Range: Mid-Range
Ease of Use: Normal
Type: Tricky
Effective Range: Mid-Range
Ease of Use: Normal
Type: Speed
Effective Range: Mid-Range
Ease of Use: Normal
Type: Standard
Effective Range: Mid-Range
Ease of Use: Normal
Type: Speed
Effective Range: Mid-Range
Ease of Use: Hard
Type: Power
Effective Range: Mid-Range
Ease of Use: Normal
Type: Standard
Effective Range: Long-Range
Ease of Use: Normal
Type: Speed
Effective Range: Close-Range
Ease of Use: Hard
Type: Speed
Effective Range: Close-Range
Ease of Use: Normal
Type: Tricky
Effective Range: Mid-Range
Ease of Use: Normal
Type: Speed
Effective Range: Mid Range
Ease of Use: Normal
Type: Power
Effective Range: Mid-Range
Ease of Use: Normal
Type: Tricky
Effective Range: Long-Range
Ease of Use: Hard
Type: Power
Effective Range: Close-Range
Ease of Use: Hard
Type: Power
Effective Range: Mid-Range
Ease of Use: Normal
Type: Power
Effective Range: Mid-Range
Ease of Use: Easy
Type: Standard
Effective Range: Mid-Range
Ease of Use: Easy
Type: Tricky
Effective Range: Long-Range
Ease of Use: Hard
Advanced Techniques
Jamie's Drinks & How They Work (via Bafael)