Platform(s): PC (version reviewed), Nintendo Switch
Genre: 2D search action game featuring Love Live idols as fantasy world characters
I'm not sure who thought making a 2D search action game on a fantasy anime spin-off of a J-pop idol schoolgirl anime series is a good idea, seeing as the idea is pretty niche from the get-go. And it's also focused on a made-up character born out of the psychosis of one of the main characters of said J-pop idol anime to the point where you wonder if the fantasy spin-off is all just a make-believe world she made up in her head.
That hasn't stopped developer IntiCreates -makers of this year's Gal Guardians- from making a pure Metroidvania title with a cutesy streak. While it seems like the company is going through the motions with this new 2D title, it isn't bereft of fun and solid gameplay, and has some nifty mechanics.
Bubble, Bubble, Toil & Trouble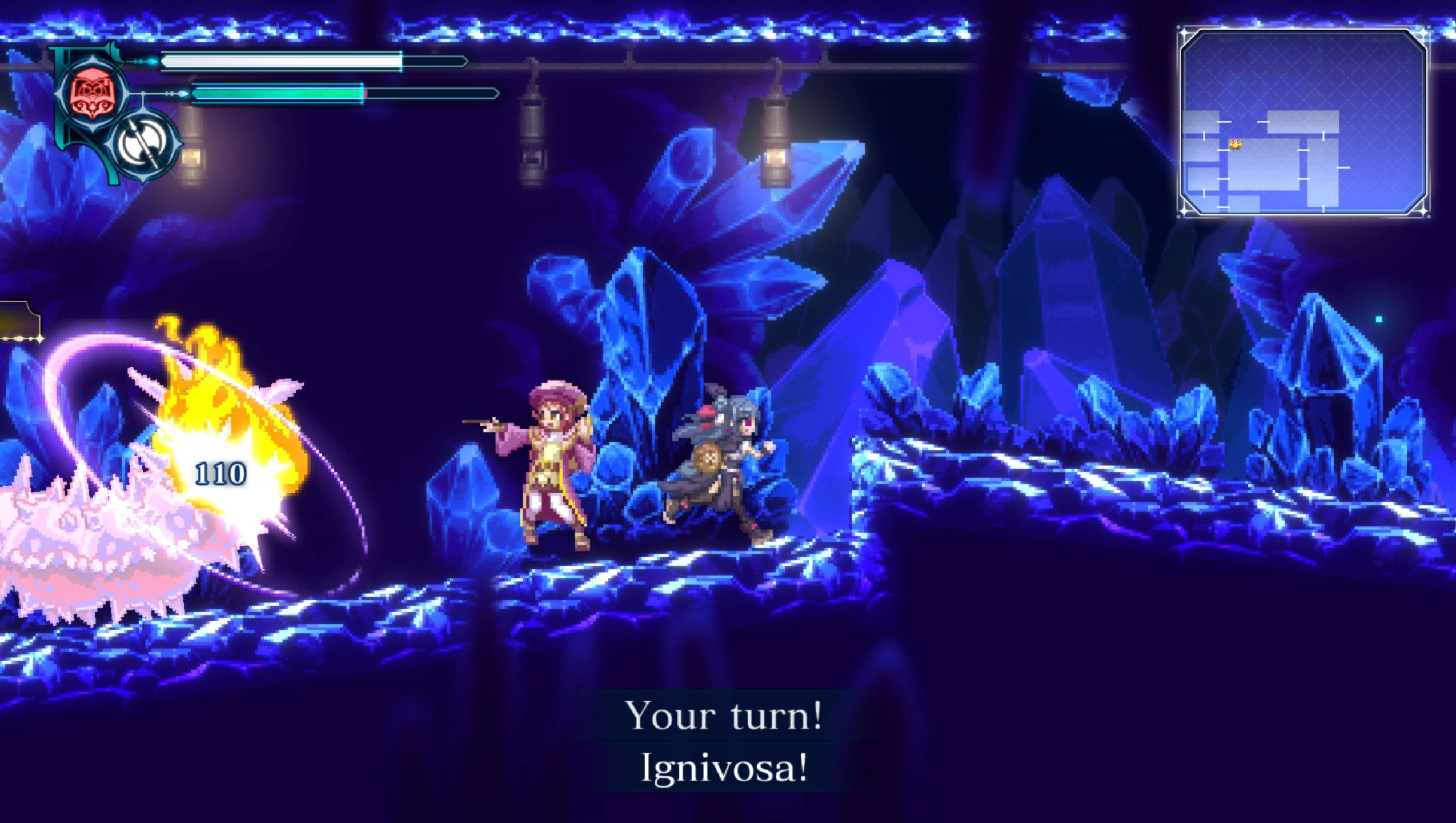 Yohane The Parhelion: Blaze in the Deepblue is about a fortune-teller named Yohane who ends up in a water-themed dungeon and ruins, where her task is to rescue her friends in the labyrinth filled with murderous fish creatures. Rescuing one of Yohane's friends will bestow a traversal or new ability for her to use via Companion Summoning, be it a ground stomp via giant mecha frog to launching yourself out of a cannon horizontally from anywhere to get to far-reaching spots.
Yohane happens to use Dark Magic, where she can craft and cast weapons (horizontal-stabbing swords, throwing knives, projectiles, giant arc-swinging axes, and so forth), armour, and stat-boosting accessories. Casting weapons and summoning allies require Dark Magic mana, indicated by the dark bar below your health bar. If you run out of that, you end up using your life to cast spells and summon allies, which can lead to life-threatening situations if you love spamming attacks unnecessary in this genre. Plus, most casts and summons will have Yohane be in a slight recovery state, meaning she is temporarily vulnerable to oncoming attacks.
Thankfully, your equipment can increase your Dark Magic mana capacity, and even lessen casting mana requirements. Some equipment can greatly alter your playstyle, whether you want to go all-Dark Magic or full-on physical attacks. In fact, one of your starter summon Companions unleashes an effective attack with no Dark Mana cost, so you're not totally defenseless. The game's levels and challenges do escalate a tad, particularly in the game's obligatory lava level and crystal stage with a ton of location hazards to impede you. The creatures you fight also have their own standout abilities, most notable being the respawning seahorses and its "generator", the giant seahorse(?) knight, and the giant eyeball-and-fish combo below that afflicts you with either poison or Solitude (you can't summon Companions temporarily).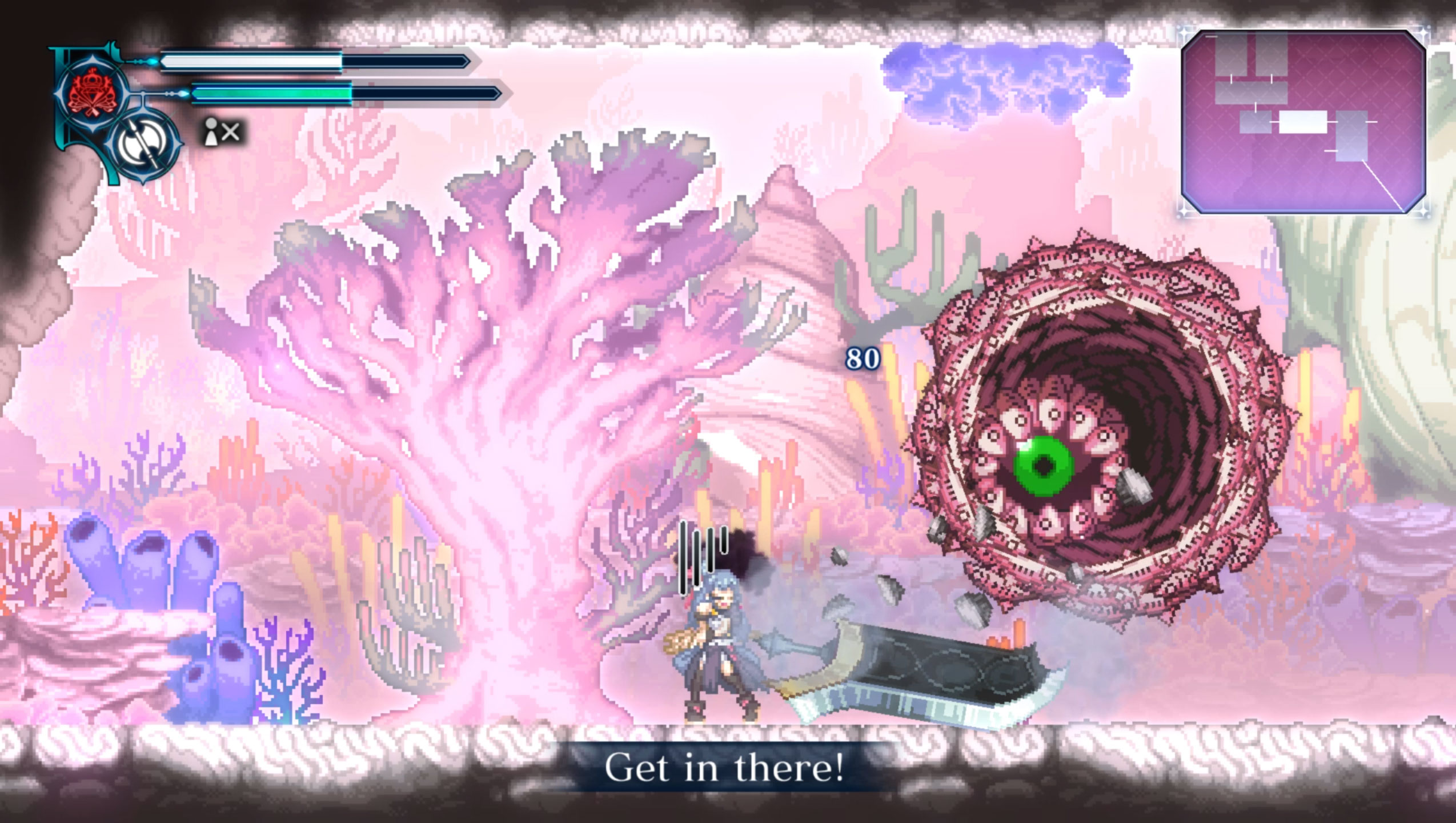 And some bosses do require some grit and patience in defeating, though thankfully these are all late-game obstacles and you should have all your companion abilities by then. Save points are pretty generous here, and you can teleport to any of them when needed. You can even teleport back to your fortune-teller hut to buy items(?) and get back to your rescued companions with items that help boost their in-dungeon abilities.
All these mechanics do help spice the Metroidvania action up, though not enough to make it stand out among the plethora of search action game offerings this year. Plus, the game throws in a "Mega Man"-style gauntlet where you have to fight the bosses all over again which feels like unnecessary padding. Though at least you can choose to replay these fights over and over so you can get a "no hit" run on all of them for personal challenge's sake.
The game's anime license does help, but that's meant for fans who are into the show and its mothership title Love Live. The game doesn't do a great job in explaining who's who and why new players and audiences should care. Most of us will just see these characters as anime stereotypes with shrill Japanese dub voices that has the potential to annoy and irritate. At the very least, the game's soundtrack is fun times courtesy of composer Ippo Yamada.
Water Way To Go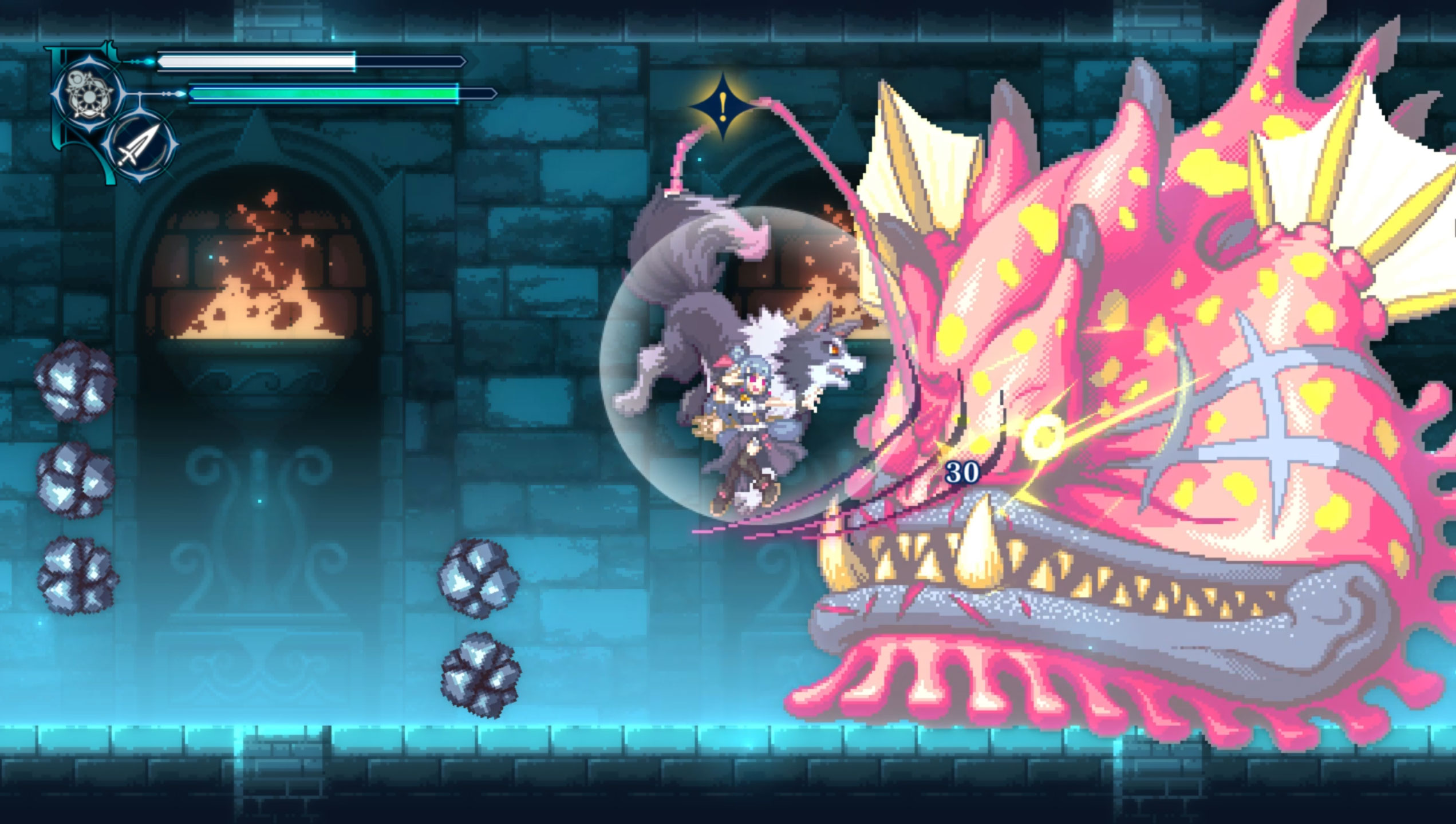 While enjoyable on its own, I believe fans of the Yohane anime and Love Live series will find more to love and cherish here. The characters in the game aren't fleshed out in context to the game and solely reliant on their personalities and charisma in the 13-episode show, and the character VOs can get grating over time.
Still, as a standalone Metroidvania title, you could do worse. I cherished my 5 hours or so going through the entire game, and managed to fight some challenging bosses using the game's Dark Magic and Companion Summon system, which adds creativity and utility to your playstyle. Don't expect an in-depth replacement to the likes of Blasphemous 2, and you'll have a grand-if-familiar time under the sea.
Final Score: 70/100
Review copy provided by IntiCreates.