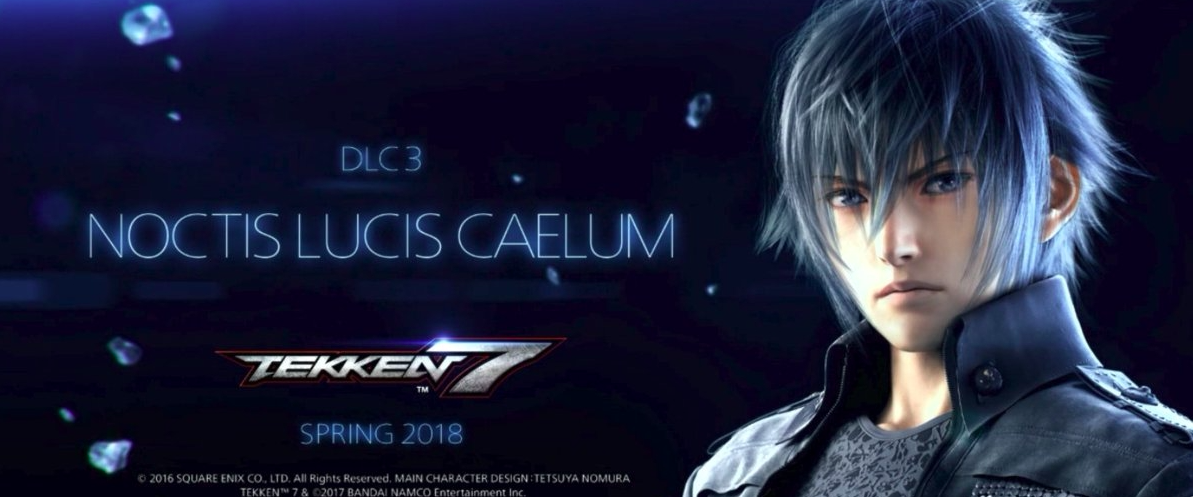 by in
Seems like crossovers is the in-thing for fighting games nowadays. Fresh from the reveal that The Ninja Turtles are set to appear in Injustice 2 yesterday, Tekken 7 is getting a crossover with one of the biggest games of 2016 – Final Fantasy XV. In a surprising twist, Bandai Namco today unveiled an unprecedented DLC addition to the Tekken 7 roster – Noctis Lucis Caelum of Final Fantasy XV.
Set to join the roster 'Spring 2018', check out the reveal video above which sees Noctis shows off his moveset, taking on the likes of Yoshimitsu, Devil Jin, Jack 7…. and Kuma.
---
First release on arcades in 2015, Tekken 7 is now available on the PS4, Xbox One and PC.