It's finally coming true. At least we hope it is.
When Team Hangzhou revealed their official name for Season 2 of the Overwatch League, it wasn't their name that grabbed the attention. It was the color they are set to be sporting – hot pink!
And it wasn't due to misogynistic nor homophobic reasons – it's because it so closely resembles the getup of one of the best supported Overwatch League teams in history: RunAway.
In case you aren't aware, known best for their hot pink sweater uniform they wear during tournaments, the whole RunAway roster which won Korean Contenders Season 2 have been signed to a yet-to-be announced Overwatch League team.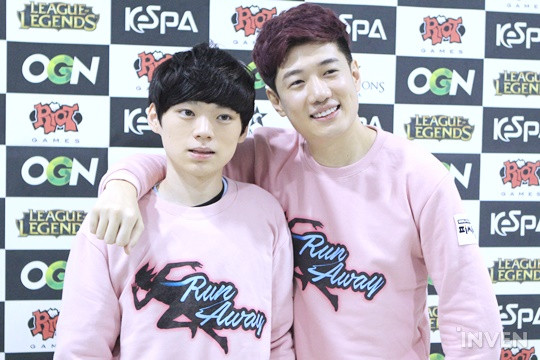 While we aren't so hot with the 'Spark' name, the choice of color more than make up for its lack of imagination. We already have electric-themed teams in SF Shock and the newly revealed Guangzhou Gatorade  Charge so a different nomenclature is highly welcomed.
Anyways, I don't know about you but the Hangzhou Spark has got the 'R.U.N.A.W.AY' branding written all over it. Come on Spark. Reveal the roster already.  We know which expansion team jersey we are gonna get.
---