By now you would have probably watched it, or at least heard of Netflix's latest Black Mirror episode, Bandersnatch. A one-of-a-kind, 'choose-your-own-adventure' episode made for television (or streaming devices), Bandersnatch is a groundbreaking approach to how traditional entertainment is consumed. But for us gamers, it isn't really a novelty since we've been dished with story-altering choices in games such as the Fallout series, the Elder Scrolls, and the TellTale games.
There are multiple endings to Bandersnatch and we don't fault you for obsessing with unlocking them all. What happens at the end? Does Stefan's game get the highest rating possible? Or have you discovered a fun, fourth-wall breaking cutscene? Lucky you, we have it covered.
At this point of writing, we gather that there are thirteen possible endings in Bandersnatch and thanks to Reddit, we have it all laid out in this graph below. But before we go any further, here's the obligatory
Which one was your favourite ending? And how many tried did it take you to get it? Also, we have additional tips to enhance your Bandersnatch viewing experience:
–Turn on subtitles : You may miss out on some interesting and useful info.
–Don't turn off the episode if the credits show up – There's more!
–The show is over if Netflix defaults you to a new Black Mirror episode. – Hope you have 3 hours to spare.
–Let Netflix choose the option for you when watching the episode. – An easy, safe way to ensure you get all possible endings
–Consider this – Who's being played here really – Stefan by you, or us, the viewers by the directors who gave us the false sense of choice?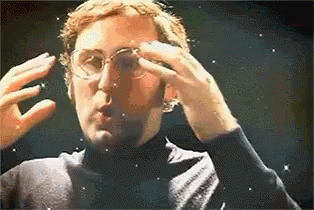 Black Mirror's Bandersnatch is now showing on Netflix.
---