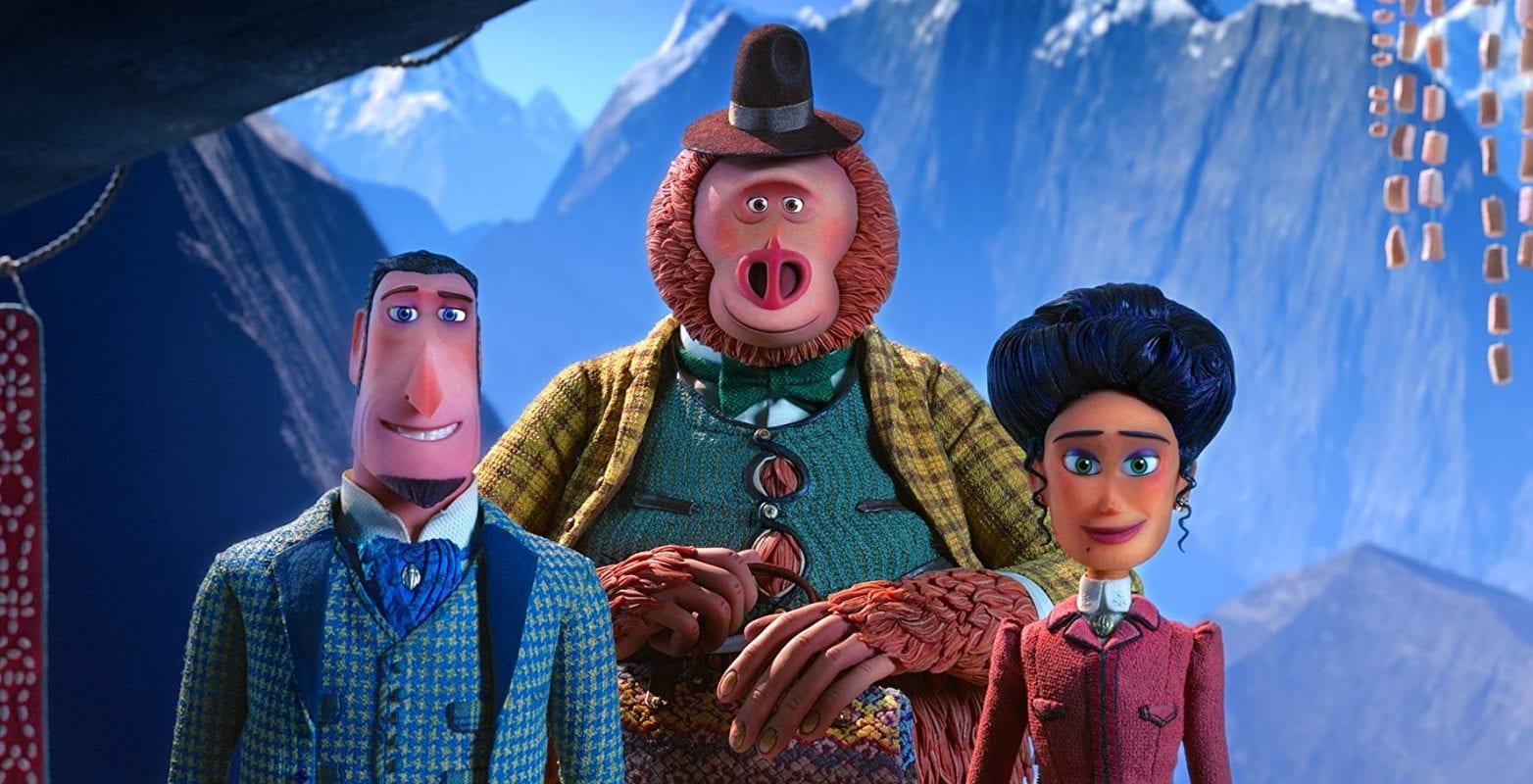 by in
Laika may not be a household name like Disney, Pixar or even Dreamworks but it has always been unique amongst all those other studios by championing one of the most difficult animation techniques: stop-motion. That alone would make Laika's animated movies worth the price of admission, though they're often so much more than their visuals.
2009's Coraline and 2012's Paranorman were notable for being horror animated movies that were creepy even for adults, while 2014's Boxtrolls and 2016's Kubo And The Two Strings were fantasy movies, the latter of which was Laika's most grand and ambitious movie yet.
How does 2019's Missing Link compare to all that?
Average And Predictable Story
It's hard to tell who Missing Link is catering to. It is so different in tone and atmosphere in comparison with all of Laika's previous efforts. All the past movies were dark, intense, and scary (but still enjoyable) for both children and adults. Missing Link shifts Laika's usual tone to something more colorful and relaxing, akin to that of Disney or Pixar animated movies.
At its heart, Missing Link is an exciting adventure movie, where the characters travel and visit exotic locales and locations in search of a MacGuffin (insert plot device) while being chased by someone (insert antagonistic villains), evoking movies like Indiana Jones, Around The World In 80 Days, or National Treasure.
The movie follows adventurer and investigator of myths, Sir Lionel Frost, who sets off on an adventure to find the elusive creature known as the Sasquatch in order to gain acceptance by his elitist peers. Little did he know that the Sasquatch (whose name is Mr. Link) was the one who called out to him in the first place, asking him to help search for his other relatives on the other side of the world.
That's how the adventure begins in the movie, and I was honestly expecting Missing Link to be more fantastical and epic in nature considering its narrative setting. However, I was a bit disappointed to find out that Laika decided to play it safe and go for a predictable route instead.
While the plot in Missing Link might not be as engrossing or fascinating as other Laika movies, it is still every bit as immersive. The visuals and characters more than compensate for any shortcomings of the plot. Still, casual viewers may find the story too dull if they don't really care much for the graphics and characters.
Charming Cast Of Characters
Laika's animated movies have never lacked in star power, and Missing Link is no different. The two main protagonists, Hugh Jackman's Sir Lionel Frost and Zach Galifianakis' Mr. Link/Susan, are the highlight of the movie, providing much of the movie's charm and comedy.
This isn't Jackman's first rodeo in voicing an animated character, but it might be his best yet. He is perfectly cast in the role of Sir Lionel Frost, an adventurer and investigator of myths who simply oozes charm and confidence in everything he does.
Meanwhile, Zach Galifianakis is funny as the fish-out-of-water sasquatch Mr. Link/Susan, whom the younger members of the audience will most definitely love. His innocence and literal nature (think Guardians of the Galaxy's Drax) make for some great banter and dialogue with Sir Lionel Frost's cocky bravado.
It's funny that I mentioned Guardians of the Galaxy because Zoe Saldana (who plays Gamora) is also in Missing Link, portraying the character Adelina Fortnight. She's feisty and free-spirited, much like the common stereotypical angry Latina girl in any movie you've seen before. The rest of the cast is well-rounded as well, boasting the likes of Emma Thompson, Stephen Fry, Timothy Olyphant, and more.
Breathtaking Visuals
As is always the case, the stop-motion animation in Missing Link is a sight to behold. Every scene, character movement and background setting of the movie has been painstakingly crafted by the blood, sweat, and many (many) man-hours of the people who work at Laika.
The results are nothing short of breathtaking, and animation enthusiasts will have plenty to appreciate. I do have one small nitpick. Kubo And The Two Strings featured some of the best and most fluid stop-motion animation I've ever seen. While Missing Link is still considered a graphical powerhouse, it doesn't hold a candle to Kubo.
I don't claim to be an expert on animation but weirdly enough, Missing Link looks like it was animated using CG instead of stop-motion. I liked watching the crickety puppet-like movements of the characters in previous movies, and while that's still present in Missing Link, it doesn't look as apparent as it once did. The stop-motion animation blends almost seamlessly with what little CG Laika (I assume) actually used to make this movie.
Laika Does It Again
Missing Link may not reach the heights of Coraline or Kubo And The Two Strings, but it remains another must-watch movie by the folks at Laika. The charming characters and beautiful animations manage to cover up the average-at-best plot. I'm sure that Missing Link will still appeal to viewers of all ages, be they children or adults.
FINAL SCORE: 70/100
Missing Link opens in Malaysian cinemas on 11 April 2018. We caught the movie on GSC Cinemas Onyx Hall via press screening, courtesy of The Walt Disney Company (Malaysia) Sdn. Bhd.
---