Virtuos Signalling: How Game Asset-Creating Company Are More Than Glorified Sweatshops
When you think games like Street Fighter V or Uncharted 4, you think Capcom and Naughty Dog. But you never think of names like Streamline Studios or even Virtuos. The reality is those latter companies are knee-deep in developing these games moreso than you think.
The third-party asset-creation company is integral in getting deadlines sorted and post-production in gaming done within a seemingly unrealistic timeline. And they've already grown to ginormous proportions to help these studios.
Making Magic
Virtuos is one good example. Before opening a new Singapore branch focused on research & development, the company has teams in China, Vietnam, Canada, France, and Japan, and all over. These branches help with the graphics and assets-creation for a lot of games from Bandai Namco and Square Enix, so they're not small fries and industry greenhorns.
Furthermore, Virtuos is considered one of the stablest companies in the games industry that has the highest ratios for employment and empowerment of women, alongside comprehesive training programmes for improving long-term career paths.
However, there's a common misconception that they're just asset creators and 3D graphic-makers who create the work and aren't completely involved with the base project. As talented as they are, they do more than that.
Virtuos CEO Gilles Langourieux (picture below; the man holding the bottle of champagne) said his company is unique in the video game industry because they don't stop at just producing art assets to complete games and films. The other main half of Virtuos' modus operandi is game development. After all, the distinction between artists, designers, and developers is fading as teams are unified in creating game worlds together through a well thought-out structure and pipeline.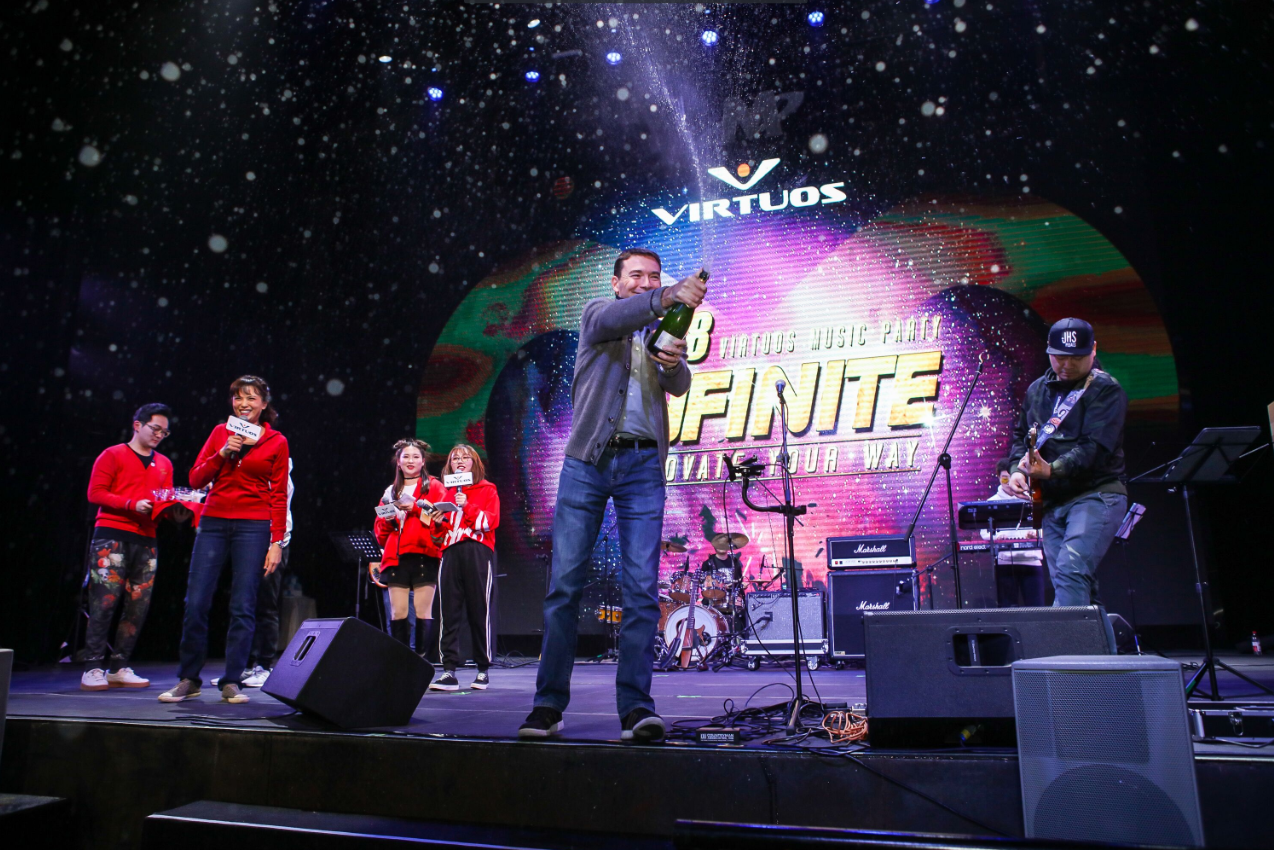 "[W]e have the ability to form full game development teams to help our clients make bigger games," he said, "and take their existing games to new platforms.
"While artists at Virtuos have produced thousands of assets, we are also training them to become increasingly integrated world builders, instead of mere external asset makers. This is the direction in which technology and our clients' needs are taking us."
That is true: the team has experience in co-developing, co-engineering, and delivering full level game design and working levels for existing games like with Uncharted, Dark Souls, and also the reboot Tomb Raider series.
The last one needs mentioning because they produced full levels for last year's Shadow of the Tomb Raider, right down to how the gameplay beats and puzzles work.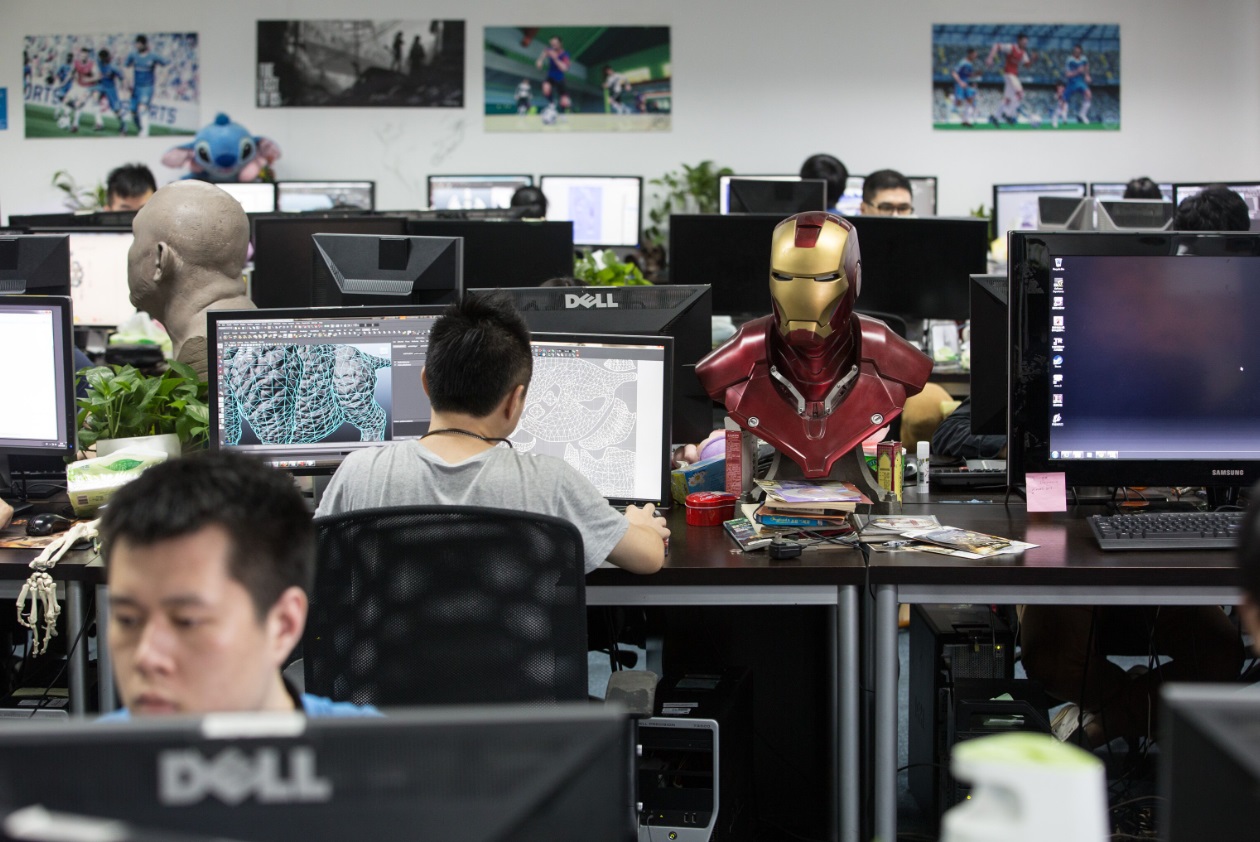 At the same time, they're not hogging the limelight. All game publishers, for all the talent they have with their studios, do need to hire additional assistance in the form of third-party studios to co-develop games with big names.
This is important in the ever-expanding and always-expensive method of video games making in the triple-A space.
"The process of AAA game development has become more complex and expensive in recent years," said Gilles. "Gaming platforms are getting access to more processing power and more storage than ever before through advances in technology and cloud computing."
"Harnessing this power requires larger and more specialised teams. Game studios are struggling with two risks – losing their creativity when trying to keep hundreds of people in sync, having to let many team members go when a game has completed its core production."
Companies like Virtuos can help big game companies sort out production management. "Once a game's production cycle is over," said Gilles, "the client's core teams can remain intact while Virtuos moves on to work on another project. We deliver the extra capacity and flexibility that AAA development requires. "
What The Future Holds For Asia
However, one does wonder if that is all to it to game design and game creation in Southeast Asia. Is asset-making all there is for the future of Asia's game-developing market for triple-A titles made overseas?
Gilles is quick to point out that the games industry is hit-driven. "The success of any given company cannot be sustained unless it has accumulated a lot of capital with one major hit, or it has established enough scale to rely on a portfolio of clients and projects."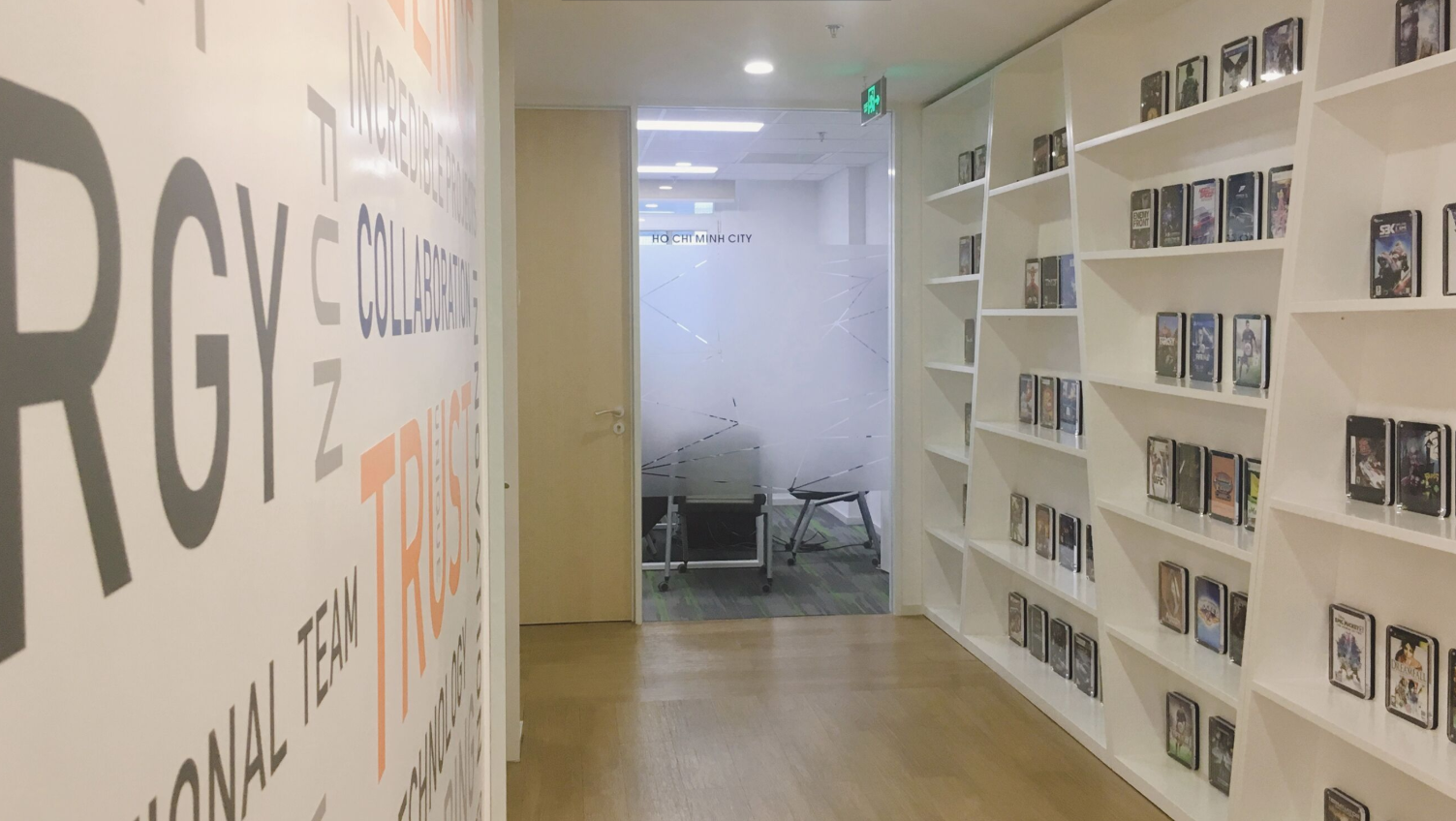 Even with long-time companies like Thailand's Sanuk Games or Singapore's Witching Hour Studios already closed down, there are always new ones taking their place and keeping the cogs of games-creating in Southeast Asia alive.
"The games industry may be changing, but the nature of it is not," said Gilles. "Traditional business models and approaches to producing content are always evolving, with roles becoming more diverse. "
Virtuos' secret? Scaling; this allows companies to diversify their risk in such an industry full of it. He said that Virtuos has evolved from a content provider to a full-fledged content-creating team.
Another secret? Embracing new technology that enables them to keep working on triple-A games. After this year's GDC, the company is well in-tuned with current trends like Google Stadia that help break down game platform barriers that allow games to be of high quality and production value regardless of where you play.
"Cloud gaming and cross-platform experiences will definitely demand higher requirements and present greater challenges for Virtuos' future business. But at the same time, I see more opportunities and possibilities."
"Developers will roll out bigger games on more platforms, and Virtuos will stride alongside them in this increasing demand for high-quality content."
Having said that, the company is also aware of Asia's uniqueness when it comes to games consumption. Mobile games are always going to work out in the region, as opposed to the Western favouritism of consoles. "If you look at the number of studios and the number of people employed by game studios in SEA, it continues to grow," said Gilles when talking about how Southeast Asia's game industry is shaping up.
Hired Help
He hopes that in the far, far future, Virtuos will be the first name that crops up when game creators in the world, from your EAs to your Neteases, asks the question of who can help them make a better game.
"To this end," said Gilles, "we are investing in game creation expertise with plans to open or acquire new studios in Asia, Europe and North America."
Our teams are also hard at work, developing "magic" tools in R&D, growing our AAA game development capabilities, and adding a strong engineering practice to our offering."
Long story short: Virtuos and other similar companies in Asia are filling in a much-needed void in getting games shipped and near-perfect. Looking at the current state of the industry with live service games shipping in a precarious state, triple-A companies will be needing these burgeoning production houses more than ever.
There is a flip side to all of this; stay tuned to our upcoming opinion piece regarding the triple-A asset-making business next week.