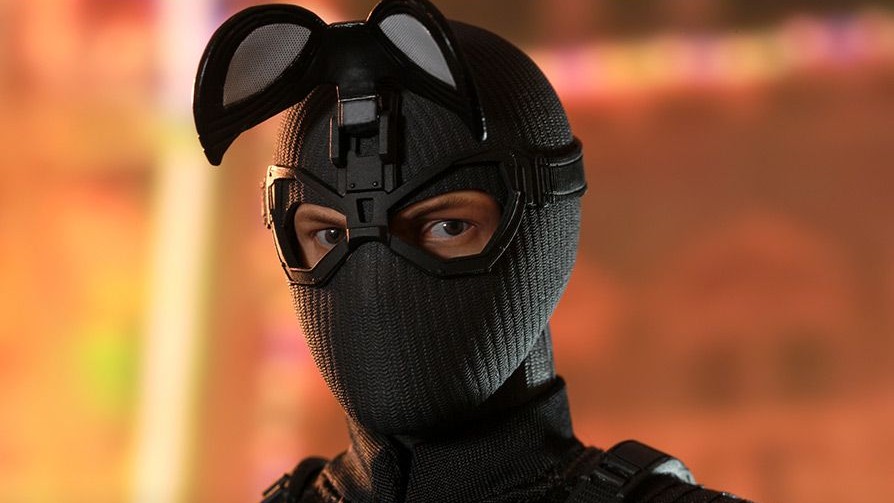 by in
The two new suits that will be making their debut in the upcoming Spider-Man Far From Home are receiving the Hot Toys treatment, and they look freaking fantastic.
That includes the new Spider-Man Stealth Suit, that Peter Parker will receive from Nick Fury, and the Spider-Man Upgraded Suit, the red-and-black costume that Peter Parker will presumably be making on his own. This is the most detailed look we have for both suits to date, as we've only seen glimpses of them in images and trailers so far.
The Stealth Suit Hot Toys figure comes with ten interchangeable hands, black suit, black belt, and black web-shooters (you get the idea, black = stealth). However, the Hot Toys Deluxe Version also comes with an additional Molten Man diorama figure base featuring LED lighting.
This slideshow requires JavaScript.
The Upgraded Suit Hot Toys figure is the more striking of the two, as it will likely be the highlight and main costume for Spider-Man in the upcoming movie. It comes with three sets of magnetic web-wings, a bunch of other web accessories, and a smartphone.
This slideshow requires JavaScript.
What's interesting is that it will also come with a mysterious additional accessory, which could spoil an important plot point from Spider-Man Far From Home. For example, the mysterious accessory for the Avengers Endgame Captain America Hot Toys figure turned out to be Mjolnir.
The Stealth Suit and Upgraded Suit Hot Toys are slated to release in Q3/Q4 2020 and Q3/Q4 2021, respectively. In particular, the Upgraded Suit can already be pre-ordered on websites like XL-Shop for a price of US$214.60 or RM880.
---