By Burhanudin Zamri|July 19, 2019|
Love playing Street Fighter V? Think you've got the skills to become an SFV champion? Then sign up for the MyFGC Community Cup 2019. It's a 2v2 tournament so make sure you got a buddy with you. Here are the details for the tournament: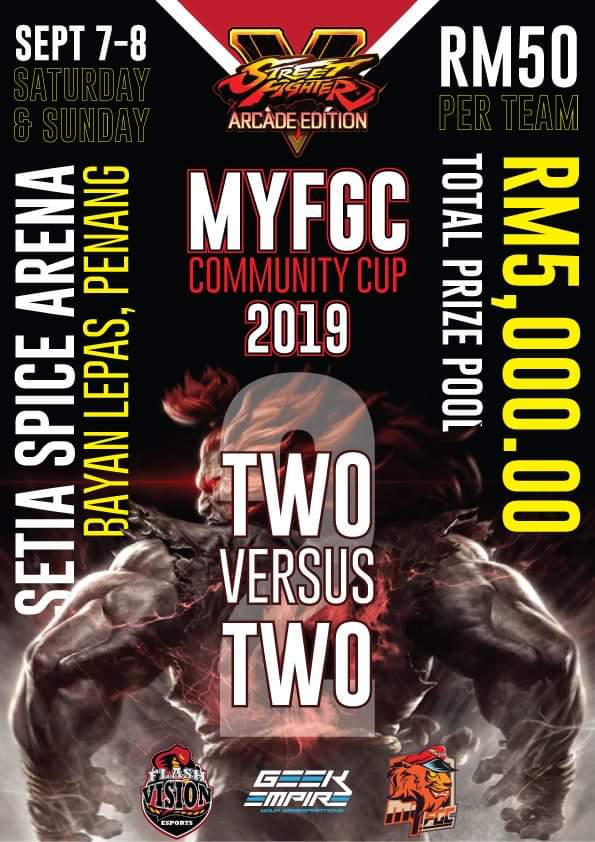 Date: 7 September to 8 September 2019
Venue: Setia Spice Arena, Penang
Total prize pool: RM5,000
Registration fee: RM50 per team
You can register here.
The tournament will be a part of the Penang Esports Festival happening at the same venue and on the same dates. The esports festival will also have tournaments for games such as PES, FIFA, Tekken 7, Soulcalibur VI, and Super Smash Bros. Ultimate. So even if you're not a fan of SFV, there's still a lot of reasons to come down to Penang, aside from the great food of course.
For more information on MyFGC Community Cup 2019, you can check out the MyFGC Facebook page here. For more information on the Penang Esports Festival, check out their official website here.