By Alleef Ashaari|December 18, 2019|
Japanese actress Chiaki Kuriyama is best known for starring in the classic 2000 film Battle Royale and Quentin Tarantino's Kill Bill Vol.1 in 2003. She will soon be starring as female detective Akane Sachimura in Death Come True, the latest project from Danganropa creator Kazutaka Kodaka.
Publisher Izanagi Games is offering a giveaway contest on Twitter, where fans can win a signed autograph board from Chiaki Kuriyama.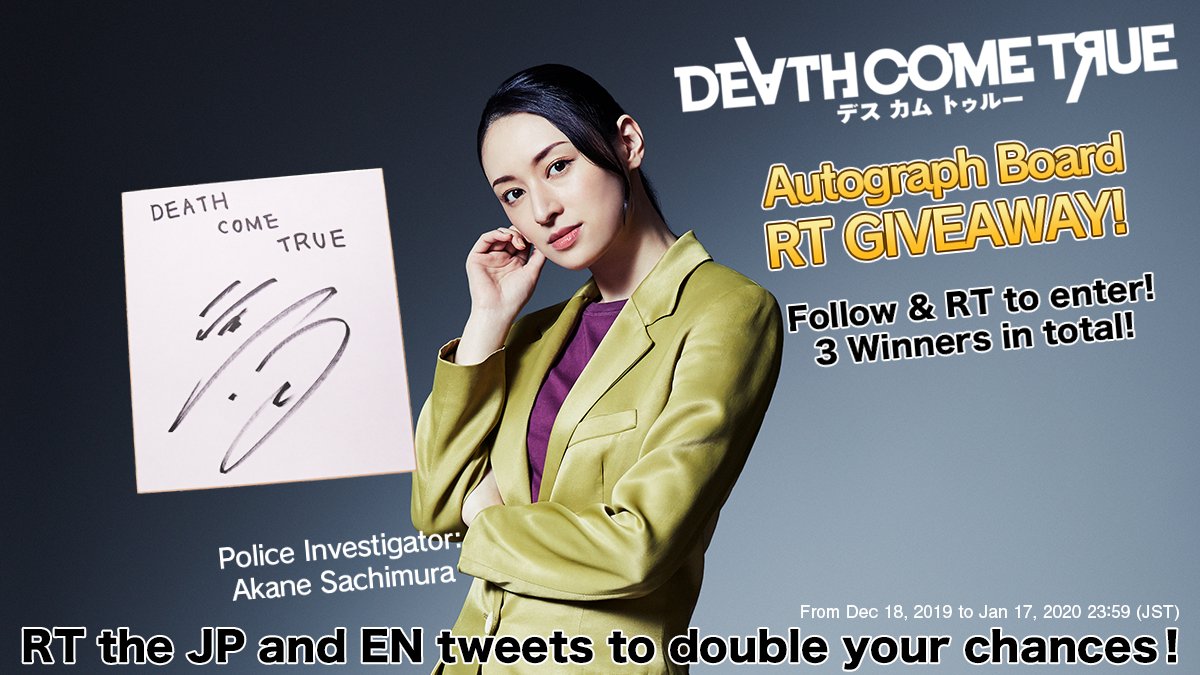 A total of three (3) winners will be selected. All you have to do is follow the official Death Come True Twitter account and retweet the corresponding giveaway tweet below to enter.
For double the chance of winning the contest, you can also retweet the Japanese version of the tweet, which you can check out below.
Death Come True is an adventure game being developed by Too Kyo Games for the PS4, Nintendo Switch, PC, Android and iOS. It is slated to release sometime in 2020. In the meantime, check out the teaser trailer below.
[youtube https://www.youtube.com/watch?v=13tvePCONQ4&w=560&h=315]
---
Related