Yoko Taro's Drakengard (and its spinoff, NieR) franchise instantly became 'mainstream' after 2017's NieR: Automata arrived and captivated the world. After the success of that game, fans have been clamouring for a remake or remaster of its predecessor, Nier: Gestalt or Nier: Replicant.
It's finally coming, folks.
During the NieR 10th Anniversary concert on Sunday (29 March 2020), Square Enix announced a NieR: Replicant remaster for the PS4, Xbox One, and PC via Steam. The title of the remaster is NieR Replicant ver.1.22474487139… (which is totally expected, especially considering that it's coming from the mind of the eccentric Yoko Taro).
The reason for that weird title is because it won't be a conventional remake or remaster. Instead, it's being described as a "version upgrade", as if it's an updated or definitive version of the original game.
NieR Replicant ver.1.22474487139… is being developed by Toylogic, a Japanese studio best known for working on the 3DS version of Square Enix's Dragon Quest XI: Echoes Of An Elusive Age and Super Smash Bros. Brawl for the Nintendo Wii.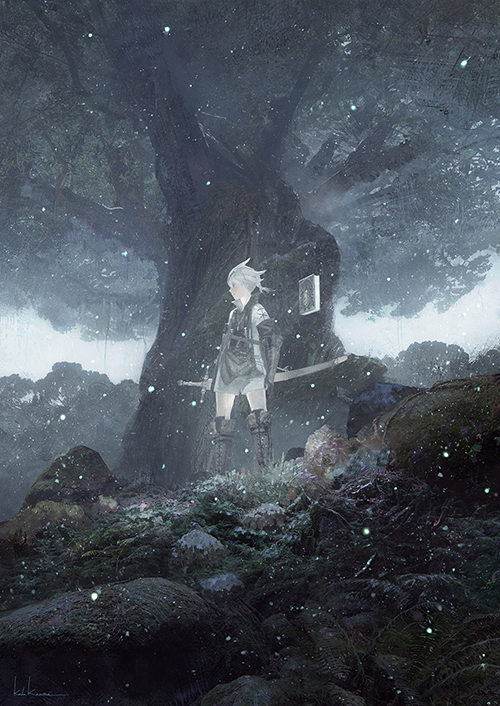 In 2010, the original Nier initially launched in two platform-exclusive versions in Japan; which included NieR: Gestalt for the Xbox 360 and NieR: Replicant for the PS3. The main difference between the two was that Gestalt featured an older protagonist, while Replicant featured a younger teen protagonist.
However, the international localized release for both platforms outside of Japan were based on Gestalt alone. What that means is that if NieR Replicant ver.1.22474487139.. does receive an international release, players outside of Japan will be able to experience the other NieR game in English for the very first time.
While an international localized English version has yet to be officially announced, it's probably only a matter of time before it will eventually be confirmed.
According to the Japanese PlayStation Blog article, composer Keiichi Okabe has re-recorded all of the game's original music and added new songs for the remaster as well. The game's Japanese voices will also be re-recorded with the following cast:
Child Nier – Nobuhiko Okamoto
Nier – Kōji Yusa
Yonah – Ai Nonaka
Grimoire Weiss – Hiroki Yasumoto
Emil – Mai Kadowaki
In the meantime, check out the trailer for NieR Replicant ver.1.22474487139… below.
[youtube https://www.youtube.com/watch?v=_sdn1B0N4k0&w=560&h=315]
---
Related