The first episode of Marvel's What If…? is now streaming on Disney+ Hotstar Malaysia. I'll be discussing heavy spoilers so if you haven't seen it or want to avoid spoilers, now's your chance to stop reading.
Marvel's What If…? features fan-favourite characters, including Peggy Carter, T'Challa, Doctor Strange, Killmonger, Thor and more. The new series, directed by Bryan Andrews with AC Bradley as head writer and Brad Winderbaum as an executive producer, explores hypothetical stories in the Marvel Cinematic Universe.
It focuses on non-canonical stories like what happens if Peggy Carter became Captain Britain and if T'Challa/Black Panther was abducted by the Ravagers instead of Peter Quill/Star-Lord.
If you haven't, you can check out my previous breakdown and easter egg articles for WandaVision Episode 1 and 2, Episode 3, Episode 4, Episode 5, Episode 6, Episode 7, Episode 8 and Episode 9.
For The Falcon And The Winter Soldier, you can check out my previous breakdowns for Episode 1, Episode 2 and Episode 3, Episode 4, Episode 5 and Episode 6.
For previous breakdowns of Loki episodes, check out Episode 1 here, Episode 2 here, Episode 3 here, Episode 4 here, Episode 5 here and Episode 6 here.
Courtesy of Disney+ Hotstar Malaysia, we were recently lucky enough to be the only Malaysian media to participate in a roundtable interview with Marvel's What If…? Executive Producer Brad Winderbaum, Head Writer AC Bradley, and Director Bryan Andrews. You can check out that interview by heading over here.
Steve Rogers Gets Shot And Peggy Carter Takes The Super Soldier Serum; Becoming Captain Carter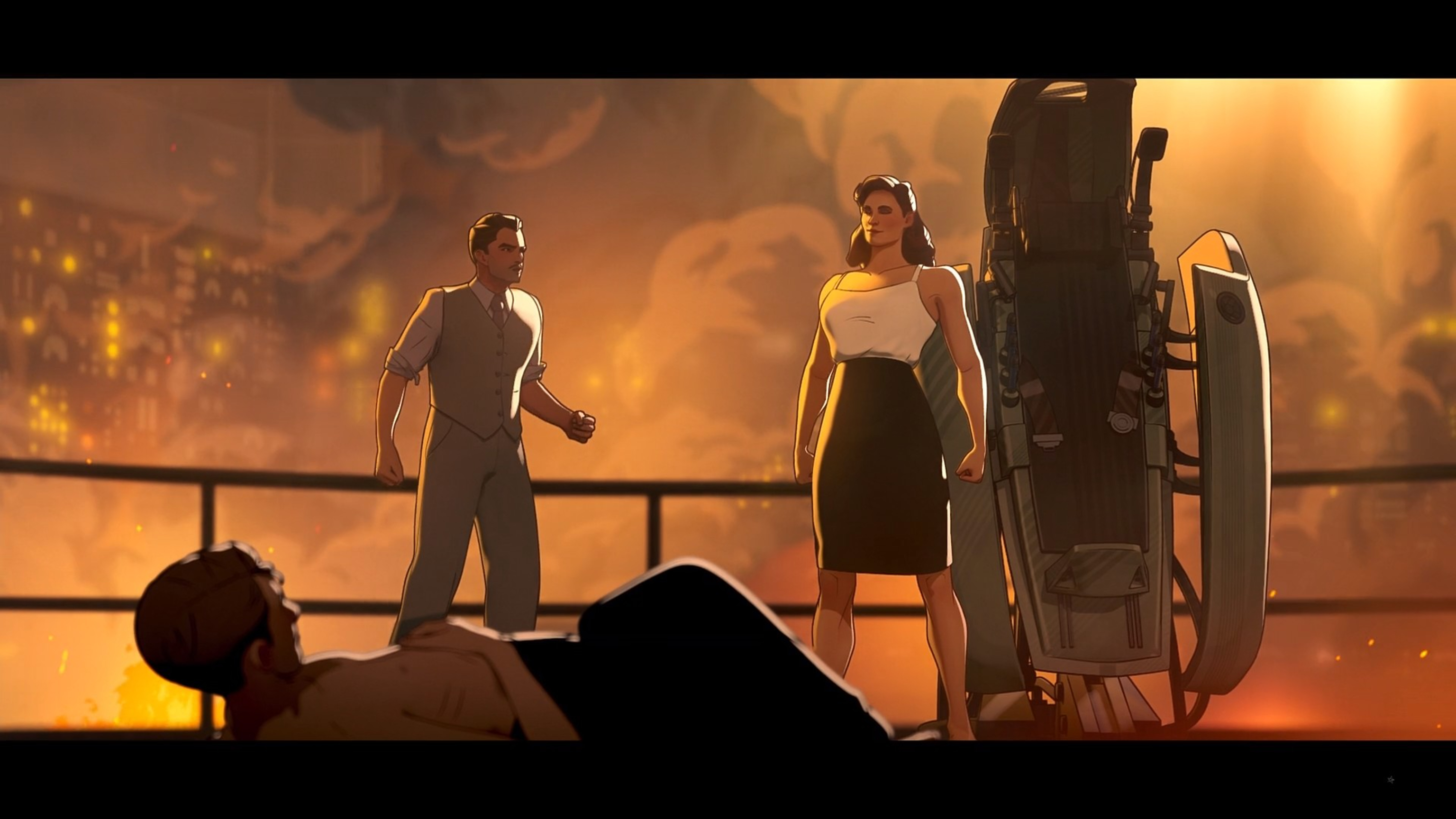 Peggy Carter received the Super Soldier Serum instead of Steve Rogers because he got shot by the same assassin who killed Dr Abraham Erskine. This changes history, thus turning her into a Super Soldier, while Steve remains a scrawny guy. Also, it's worth pointing out that Peggy adopts the name Captain Carter and not Captain Britain like so many assumed.
This is because the name Captain Britain already belongs to another completely different superhero from the United Kingdom. We still don't know when the real Captain Britain will appear in the MCU, but with the Black Knight being portrayed by Kit Harrington in the upcoming Eternals movie in November 2021, perhaps we won't have to wait long.
Also, in another scene, after retrieving the Tesseract from HYDRA, the military officially promotes her from Agent Carter to Captain Carter.
Steve Rogers Becomes The HYDRA Stomper, Wearing A Suit Made By Howard Stark (The Father Of Tony Stark AKA The Future Iron Man)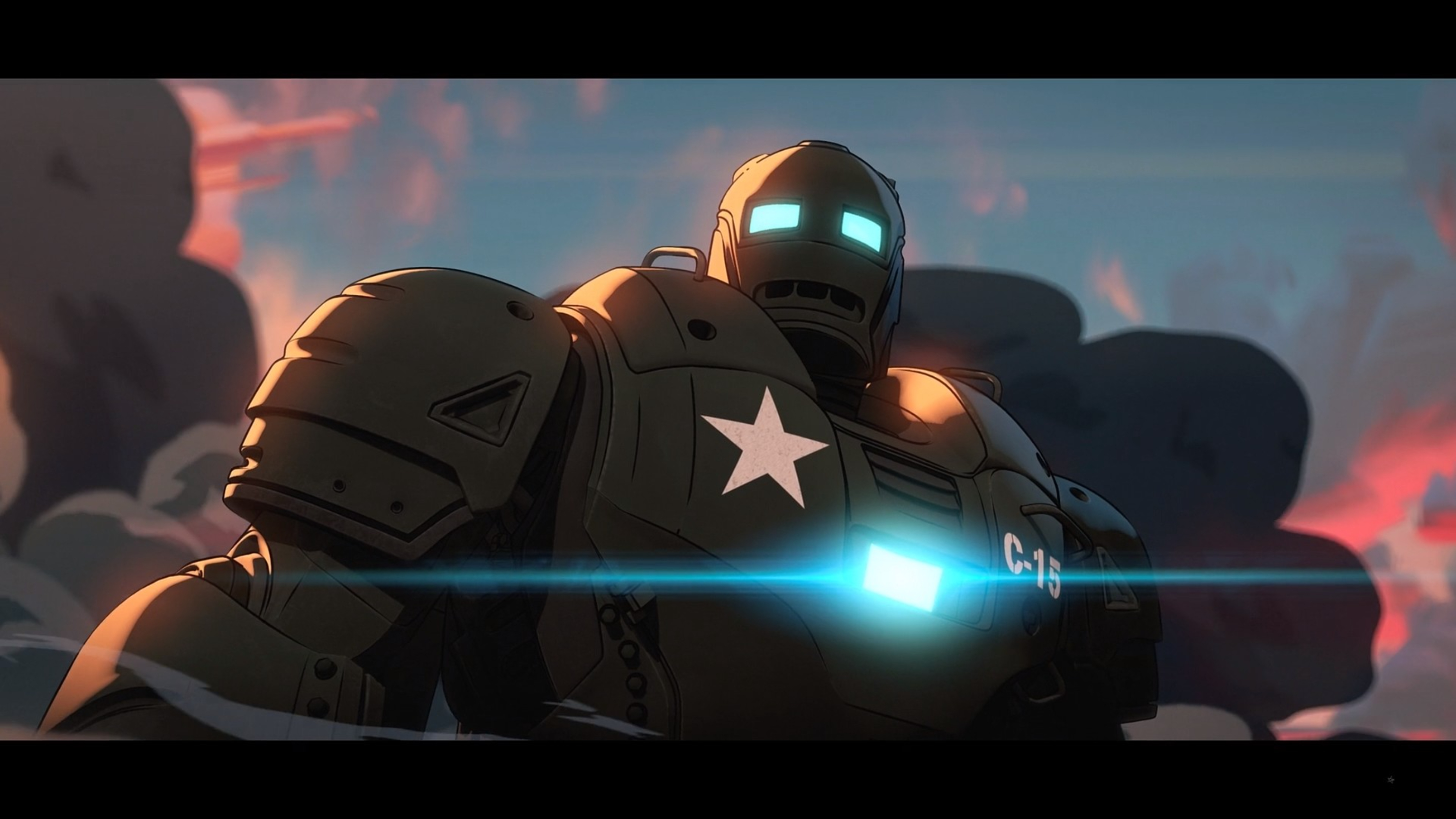 Howard Stark never really made Iron Man suits in the MCU. But in the universe, he's made one for Steve Rogers, so that he could become a hero as well despite having not received the Super Soldier Serum. This proves that it doesn't matter whether or not he receives the serum, Steve Rogers will always be a hero at heart.
It's not a coincidence that the HYDRA Stomper looks like the Iron Man Mark 1 suit, but it looks a bit more advanced considering that this one is state-of-the-art at the time (the 1940s) and not just made from scrap metal in a cave.
The HYDRA Stomper Is Powered By The Tesseract Since The Arc Reactor Doesn't Exist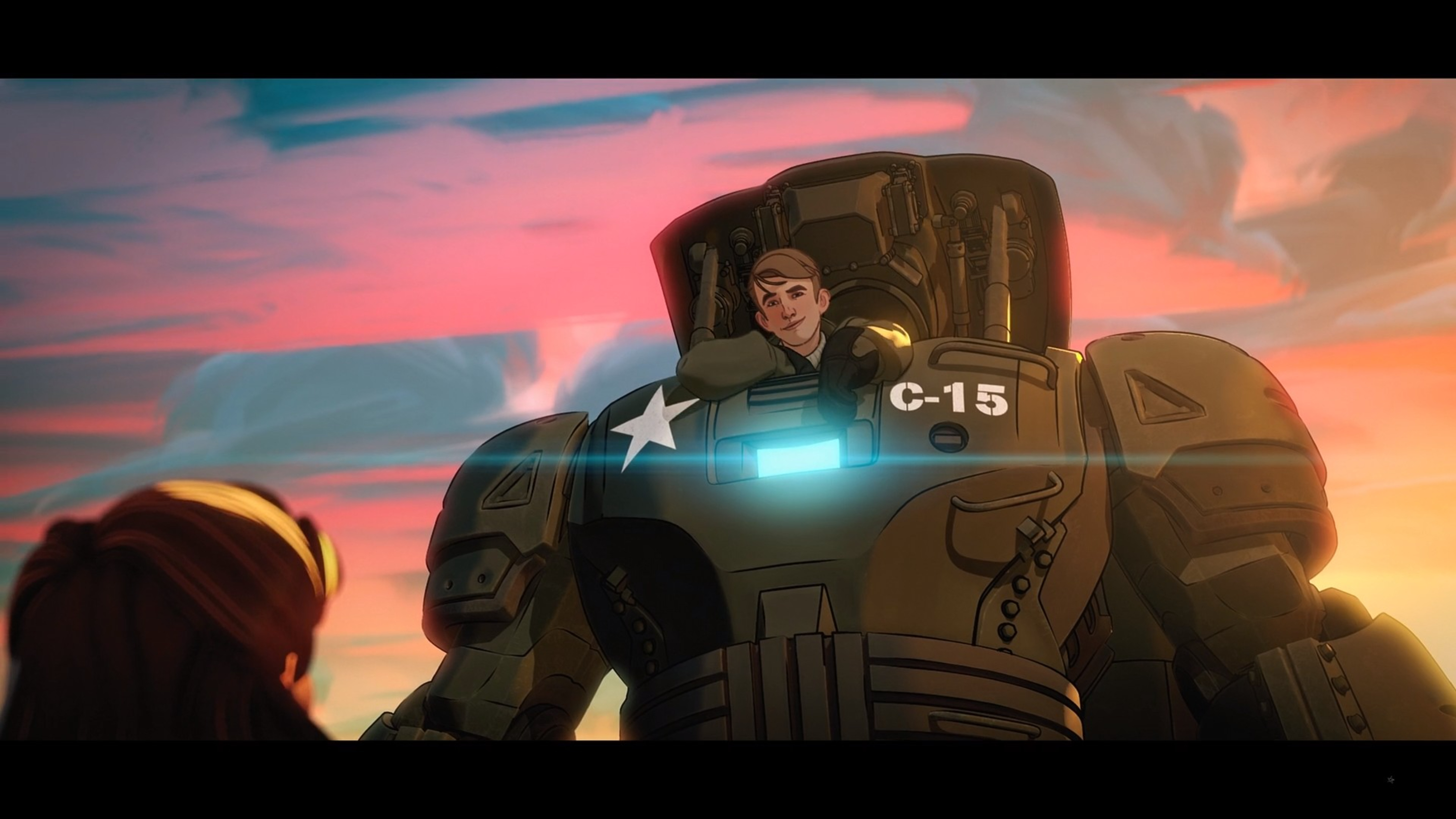 That Might Be Shuma-Gorath Coming Out Of The Portal Opened By The Red Skull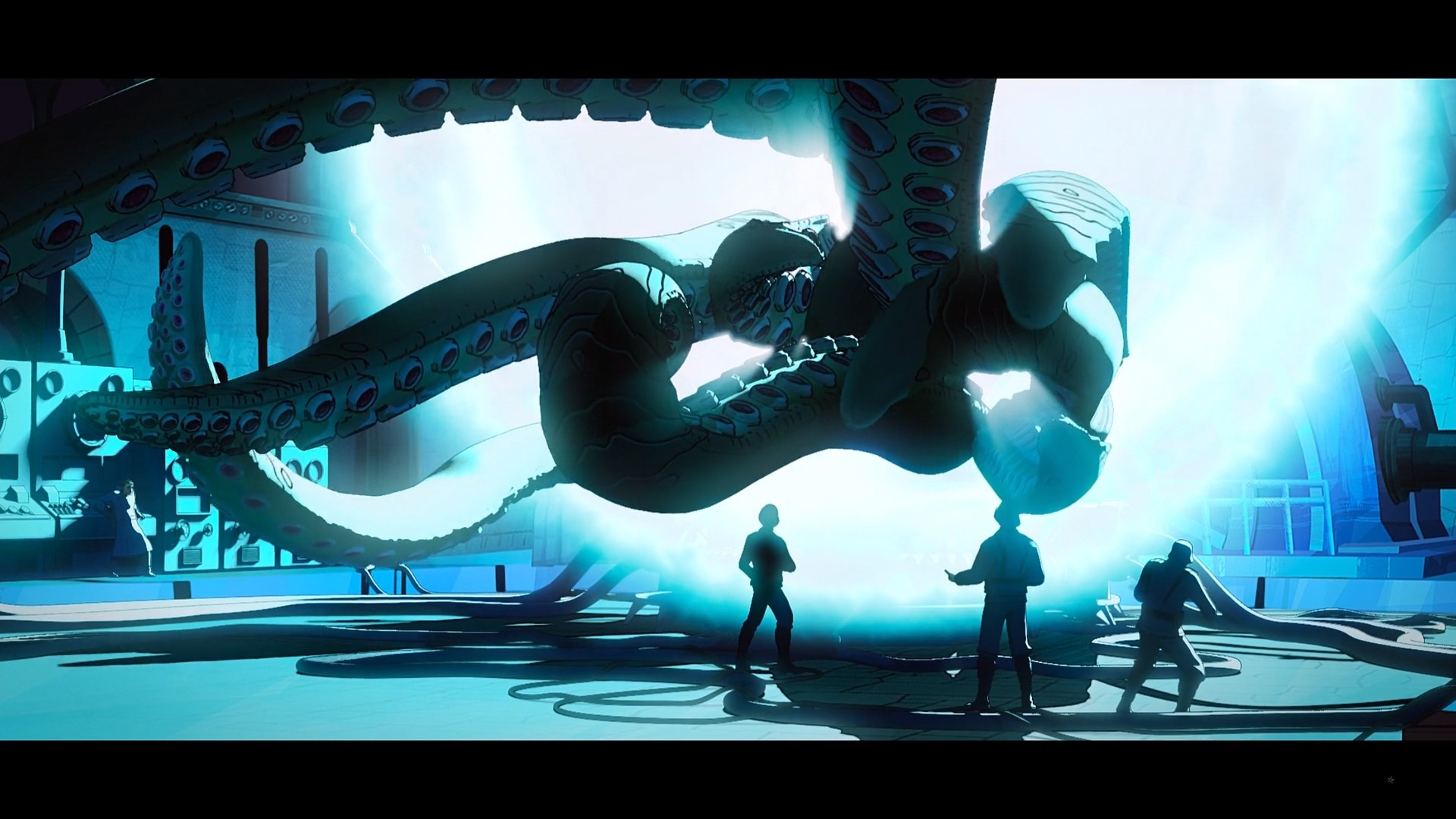 While Shuma-Gorath is never explicitly mentioned, it certainly looks like the Red Skull might have summoned none other than the evil inter-dimensional being.
Shuma-Gorath is an ancient force of chaos, the immortal, nigh-invincible, and godlike ruler of nearly a hundred alternate universes, capable of energy projection, shapeshifting, teleportation, levitation, altering reality, and sympathetic magic, among many other feats.
He is one of the Old Ones (or Many-Angled Ones), so he's basically like Cthulhu from Lovecraftian lore. He even looks the part with one eye and tentacles.
However, in Marvel's What If…? Episode 1, we only see the tentacles and no eye so the monster is not confirmed to be Shuma-Gorath. Still, it could very well be. What else could it be? An octopus?
Plus, Shuma-Gorath is one of several villains that I predict could potentially be in 2022's Doctor Strange In The Multiverse Of Madness.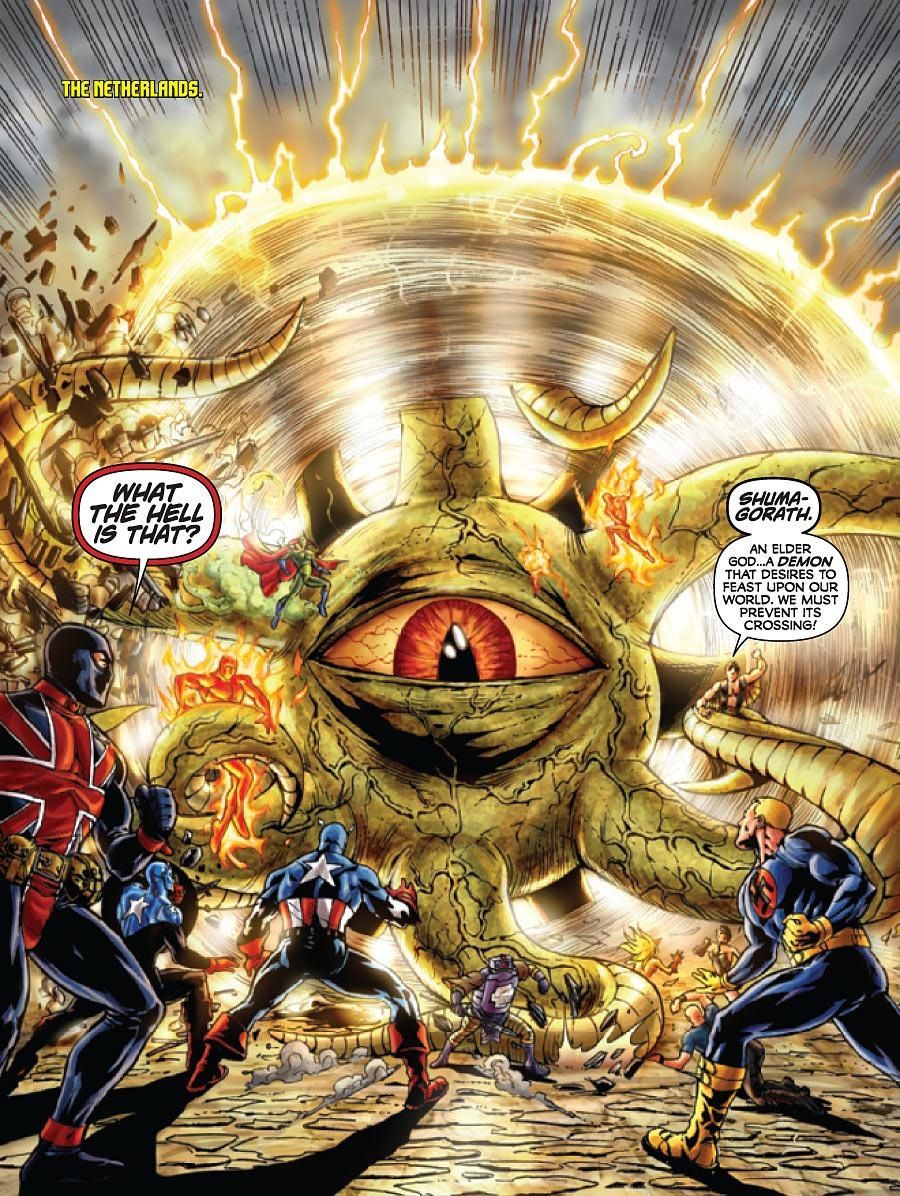 Captain Carter Will Appear In Future Episodes And Perhaps Even Other Universes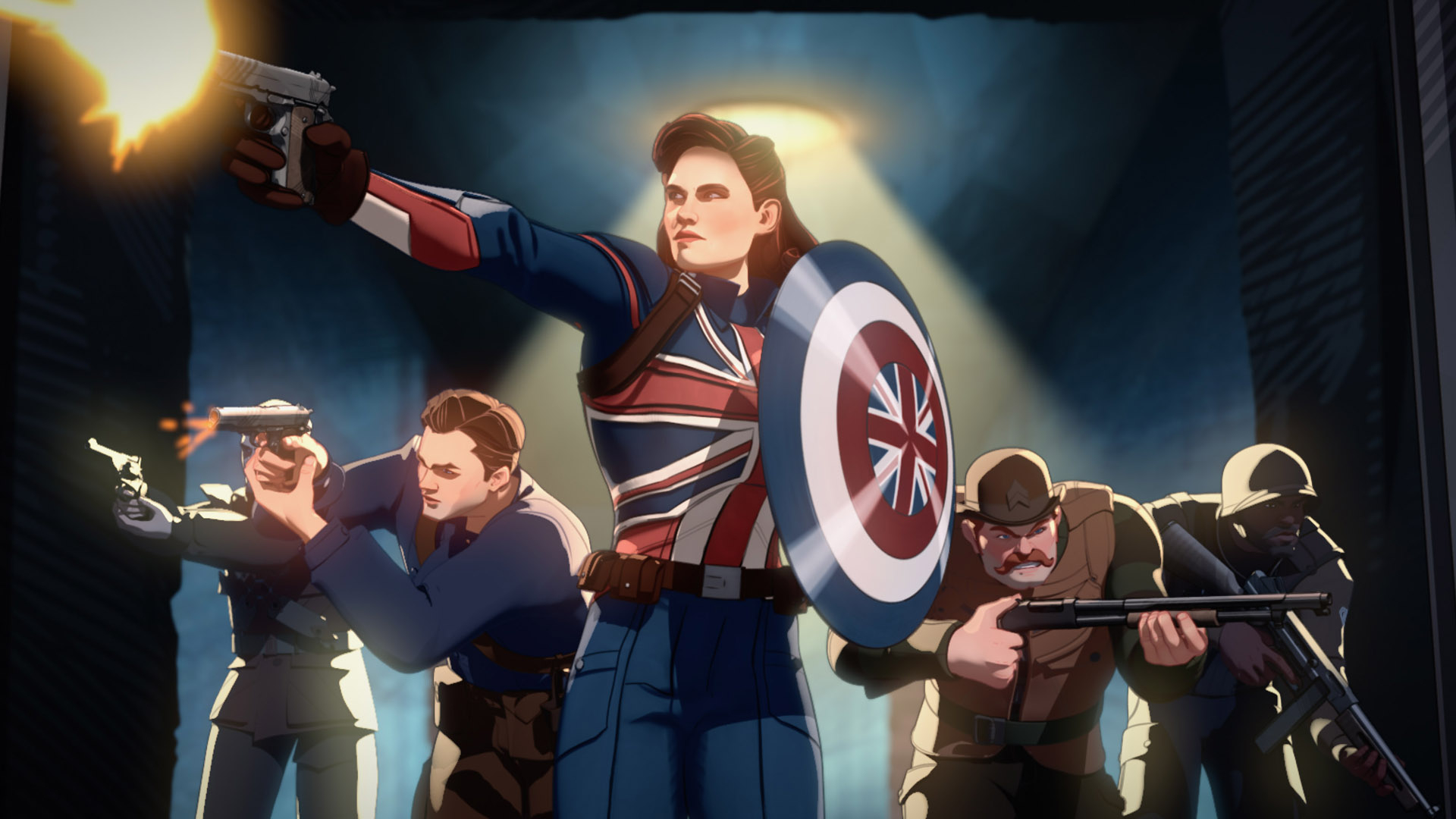 In this episode, while we last see Captain Carter finding herself stranded in the future after pushing Shuma-Gorath back into the portal, this won't be the last that we'll see of her.
Marvel's What If…? executive producer Brad Winderbaum has previously confirmed in a press conference that Captain Carter will appear in every season of the series and that the series will revisit her continuing story.
This is a special case for Captain Carter alone so far, as Marvel's What If…? is an anthology of individual episodes set in their own alternate universes, so we shouldn't expect to see many of everyone else re-appearing unless confirmed by the showrunners themselves.
Wolverine Claw Marks On Marvel Studios Logo At The Beginning Of The Episode?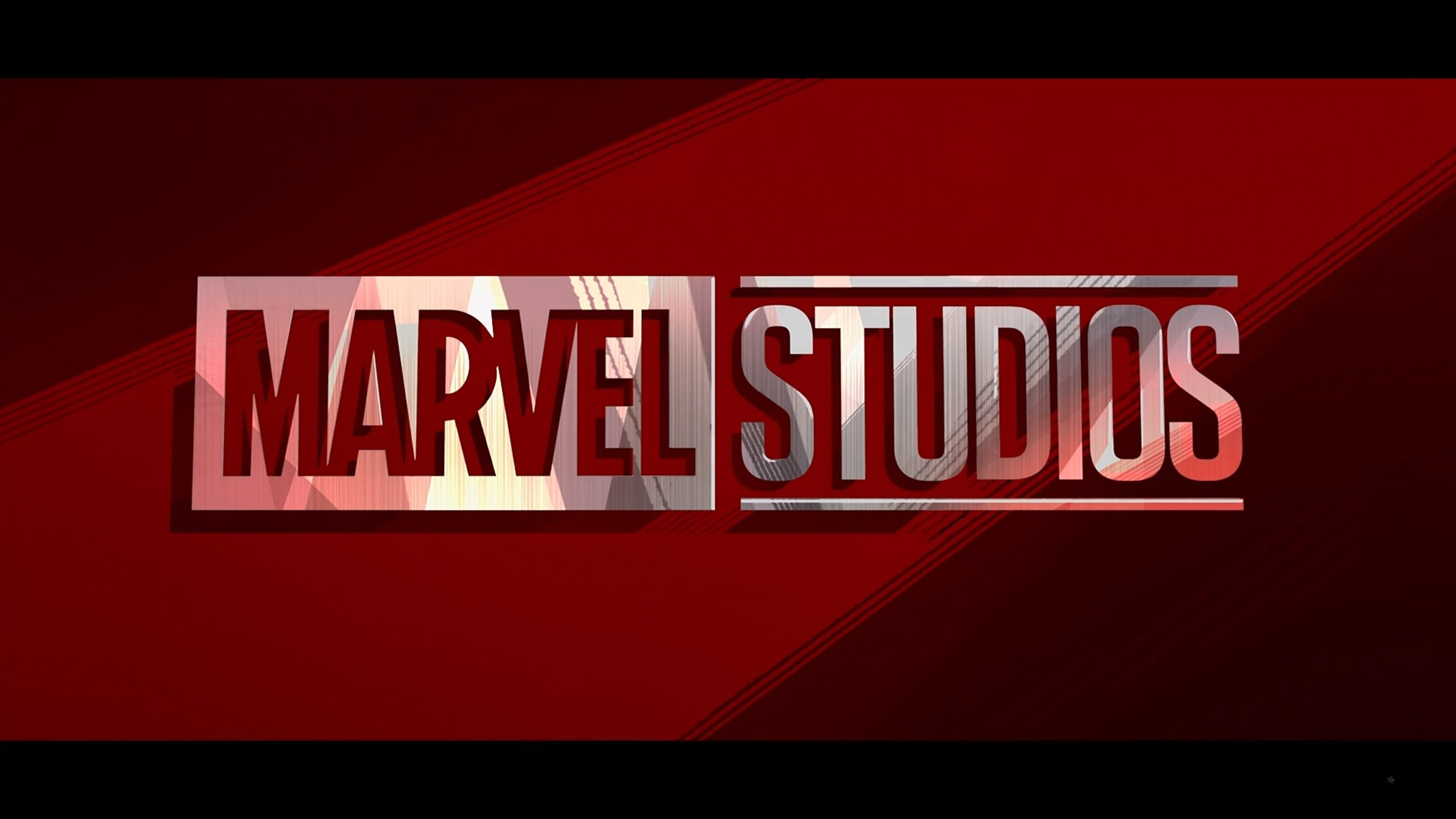 At the beginning of the episode, the Marvel Studios intro sequence were changed up a bit. Those three lines behind the 'E' in 'Marvel' looks a bit like Wolverine claw marks with its three jagged lines (albeit not being the same length).
What can I say except Mephisto confirmed?