It's that time of year again. Christmas 2021 is almost here and HBO GO is celebrating the festive season with some great content.
You can get into the Christmas spirit and have your fill of seasonal holiday cheer with a trip down memory lane in 8-bit Christmas, brand-new animated series Santa Inc. and enjoy a musical evening with My Gift: A Christmas Special from Carrie Underwood on HBO GO as well as curated programming stunts on Warner TV, Cartoon Network and Boomerang.
8-Bit Christmas
Right now, it's a common problem for gamers to complain about how hard it is to get their hands on a PS5. Well, almost four decades ago, gamers in the 80s experienced the same problem, but with the iconic console that was the NES (Nintendo Entertainment System) or Famicom (to those who lived in Japan or Asia).
This new original HBO Max movie is about a kid's epic quest to get an NES of his own. Set in suburban Chicago in the late 1980s, the story centres on ten-year-old Jake Doyle's herculean quest to get the latest and greatest video game system for Christmas.
The film stars Neil Patrick Harris (of How I Met Your Mother fame) and Winslow Fegley ("Come Play," "Fast Layne") as the adult and young Jake, respectively, June Diane Raphael ("Long Shot," "Grace and Frankie"), with David Cross ("Pitch Perfect 2," the "Kung Fu Panda" films), and Steve Zahn ("The White Lotus").
Michael Dowse ("Coffee & Kareem") directed the film from a screenplay by Kevin Jakubowski, based on his book of the same name.
It is now streaming on HBO GO.
Santa Inc.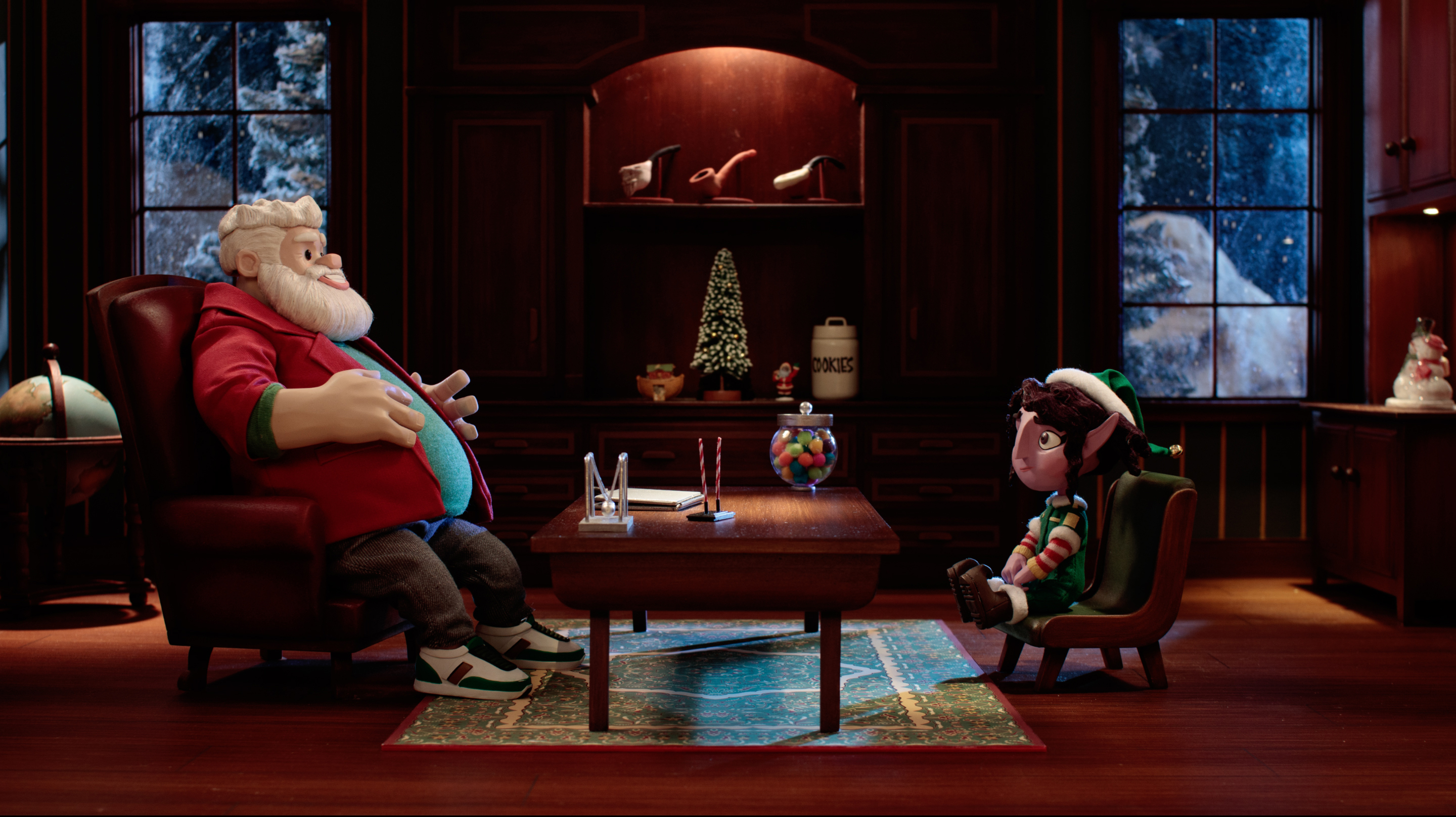 In this new stop-motion animated series, a female elf working in Santa's Workshop dreams of becoming Santa Claus someday. However, this is not your usual festive tale as it reveals the complex interplay of power struggles, manipulation and gender disparity in the North Pole. Definitely for mature viewers! Stars Seth Rogen, Sarah Silverman, Leslie Grossman and Gabourey Sidibe.
However, keep in mind that this movie is R-rated and not for kids. It's practically a Christmas version of Sausage Party.
It premieres Thursday, December 2 on HBO GO.
My Gift: A Christmas Special from Carrie Underwood
Carrie Underwood celebrates the joy and hopefulness of the season, performing beloved traditional favourites as well as new original material from her first-ever full-length Christmas album. Featuring guests such as John Legend, with a live orchestra and choir conducted by Underwood's long-time friend, Emmy Award winning musical director Rickey Minor, viewers will also get to witness the recording of "Little Drummer Boy" with her son Isaiah.
It premieres Thursday, December 16 on HBO GO.
Double Movies Nightly on Warner TV (Astro Channel 712 / UnifiTV Channel 451)
Immerse yourself in back-to-back movies, from feel-good comedies Fighting with My Family, Four Christmases, and Life As We Know It to the iconic heist movies Ocean's Eleven, Ocean's Twelve, and Ocean's Thirteen, plus a good dose of action with Aquaman, Shazam! and Pokémon Detective Pikachu! Also, don't miss the final three Harry Potter movies, together with Fantastic Beasts and Where to Find Them and Fantastic Beasts: The Crimes of Grindelwald.
This will take place from 24 to 28 December 2021 and from 29 December 2021 to 2 January 2022.
So Much Xmas Magic on Cartoon Network (Astro Channel 615)
Enjoy the magic of friendship with curated favourites that include Looney Tunes Cartoons, We Bare Bears, We Baby Bears, Teen Titans Go, and DC Superhero Girls plus the premiere of the brand-new series Tom & Jerry in New York! T
his brand-new series picks up immediately after the Tom and Jerry movie, with hilarious antics as Tom and Jerry enjoy life in a fancy hotel in Manhattan. However, their mayhem doesn't stop at the hotel lobby – they continue their chase through Central Park, giant museums, department stores, subway cars and more.