Gentlemen prefer blondes, especially those who like dogs, green jackets, spy work, and slide-to-grapple follow-up attacks. That's the case with Fatal Fury and The King of Fighters secret agent with the headbusting moves Mary "Blue Mary" Ryan.
Hong Kong company Storm Collectibles has just unveiled the Blue Mary figure, which features a number of posable joints, and a number of interchangeable hands and faceplates so she can do her famous point and numerous expressions. This model is based on her KOF '98 version.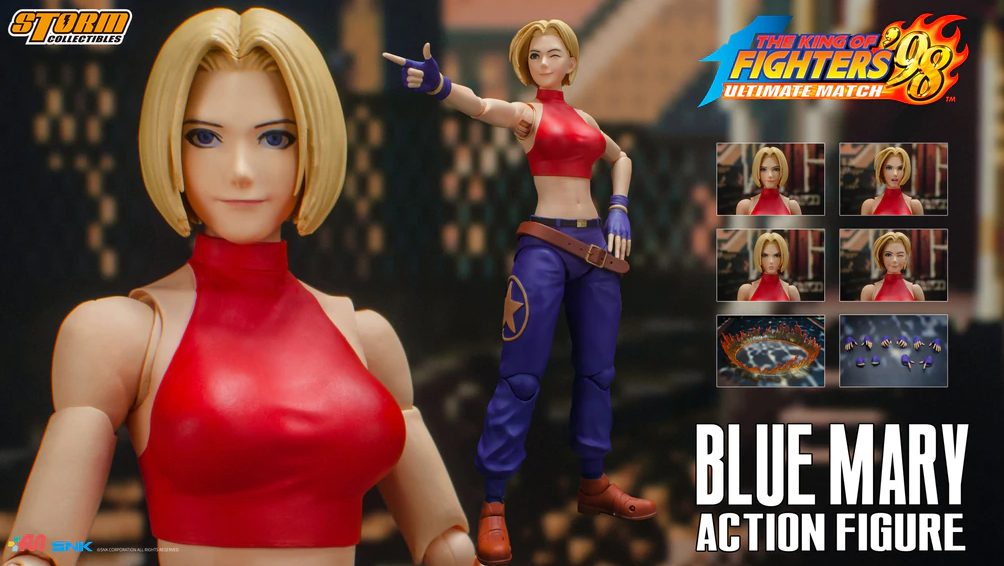 She will be out in the third quarter of 2022, so you can order her on site right now for US$90. On a related note, she's one of the many playable characters in the 2022 fighting game The King of Fighters XV. Check out where she ranks on our tier list.