It's a sad day for all comic book fans around the world as news broke over the weekend that the legendary George Perez has passed away at the age of 67 years old.
The late legend is one of the most iconic comic book artists of all time. And for good reason; his works include some of the most influential comics in the history of the industry.
While this feature won't be a comprehensive list, in remembrance of George Perez, let's recap his life, legacy, and memorable works. The ones that made superhero comic books epic as they should be.
The 70s
George Perez is of Puerto-Rican American descent and he was born in 1954 in the South Bronx, New York. While he was best known as primarily being a comic book artist, he was also a writer, penciler, colorist, inker and more. Therefore, I'll be listing a lot of his works in this article, but not all of them were drawn by him. Some, he wrote, while others, he either coloured or inked.
Perez began his comics career in the 1970s, making his debut in August 1974 with Marvel Comics' Astonishing Tales #25.
That's right, while George Perez is arguably best known for more of his DC Comics work, he actually started at Marvel Comics. He even co-created Marvel's first Puerto Rican superhero, the White Tiger, with writer Bill Mantlo.
The 80s
He went on to work on the Avengers, including part of the iconic Korvac Saga, and co-created Taskmaster with writer David Michelinie. You can tell his work becomes more and more detailed with each passing issue he's worked on.
After working with Marvel for several years, he went to DC Comics and launched what would be one of his most famous runs, The New Teen Titans with writer Marv Wolfman. They introduced the most popular incarnation of the team, which included Beast Boy, Cyborg, Starfire and Raven. It was during their run together that they made arguably the most iconic Teen Titans storyline of all time: The Judas Contract involving Deathstroke.
Oh, and yeah, George Perez also co-created both Deathstroke and Vigilante.
The New Teen Titans wasn't even Perez's peak, because he would later work with Marv Wolfman on what is one of the most influential and defining comics in history; 1985's Crisis On Infinite Earths. This comic solidified Perez's place as an all-time greats in the pantheon of comic book creators and artists. His work on this is a perfect example of how Perez would become known for his extremely detailed artwork, especially when it comes to splash pages with a large crowds of characters in them.
Here's a few of his best splash pages and iconic covers from Crisis On Infinite Earths: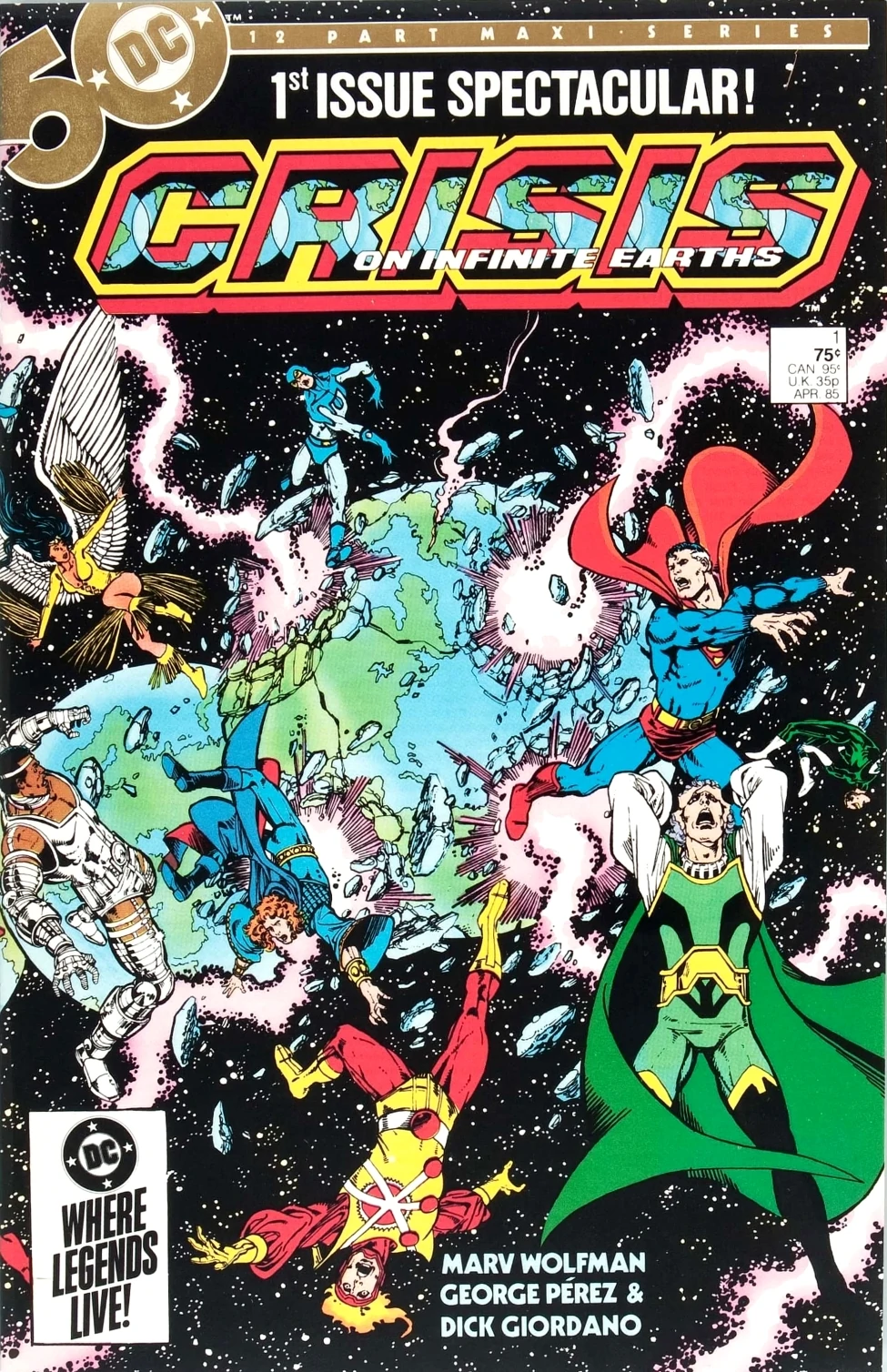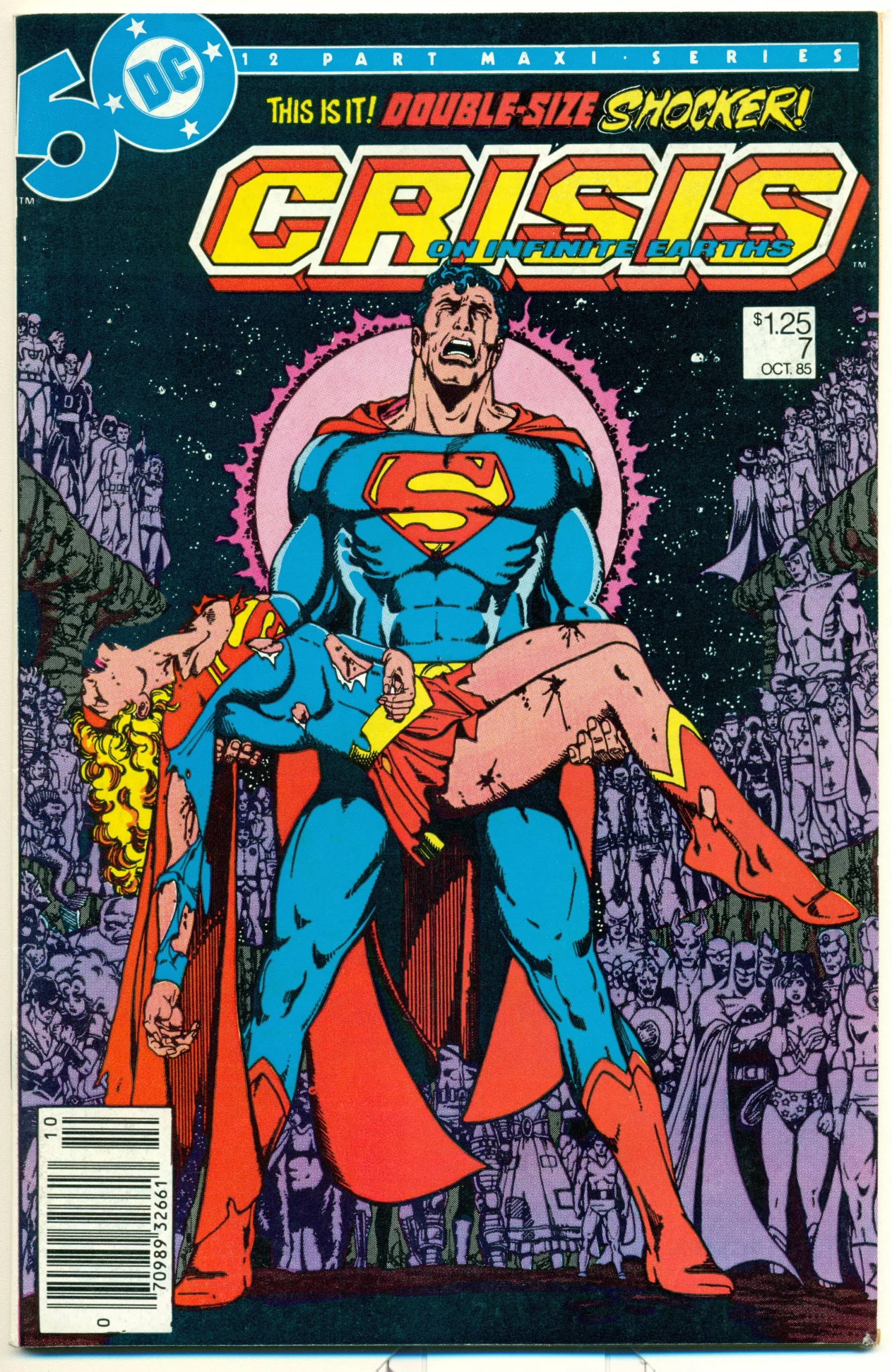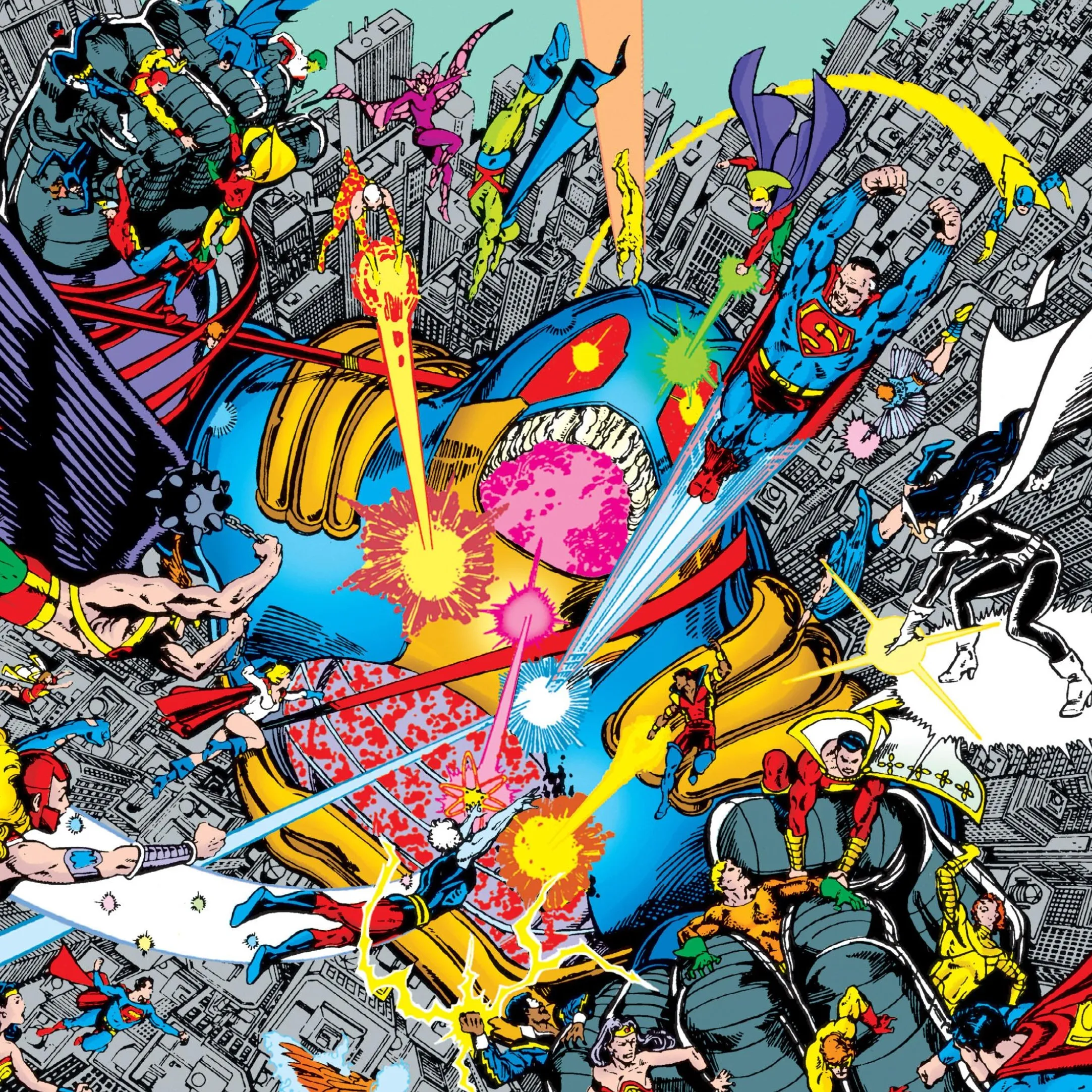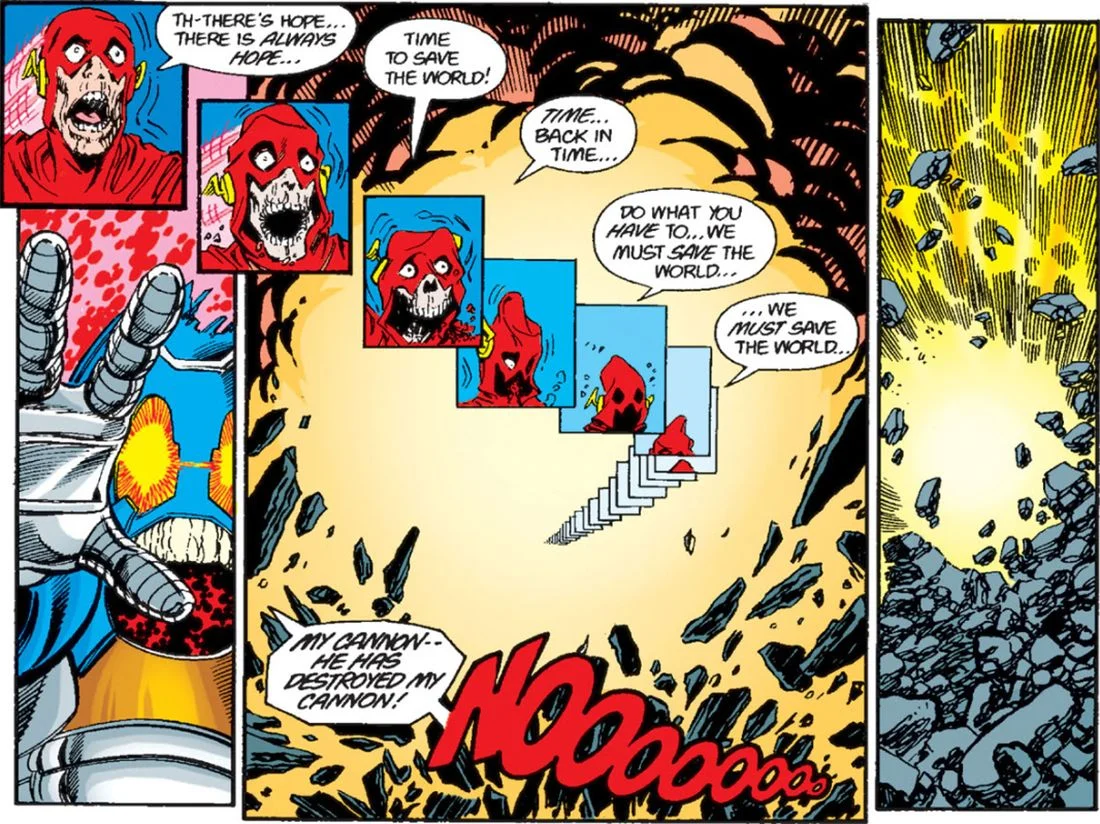 After New Teen Titans and Crisis On Infinite Earths, Perez helped reboot Wonder Woman in 1987 with writer Greg Potter, which concluded with the epic War Of The Gods crossover event in 1991.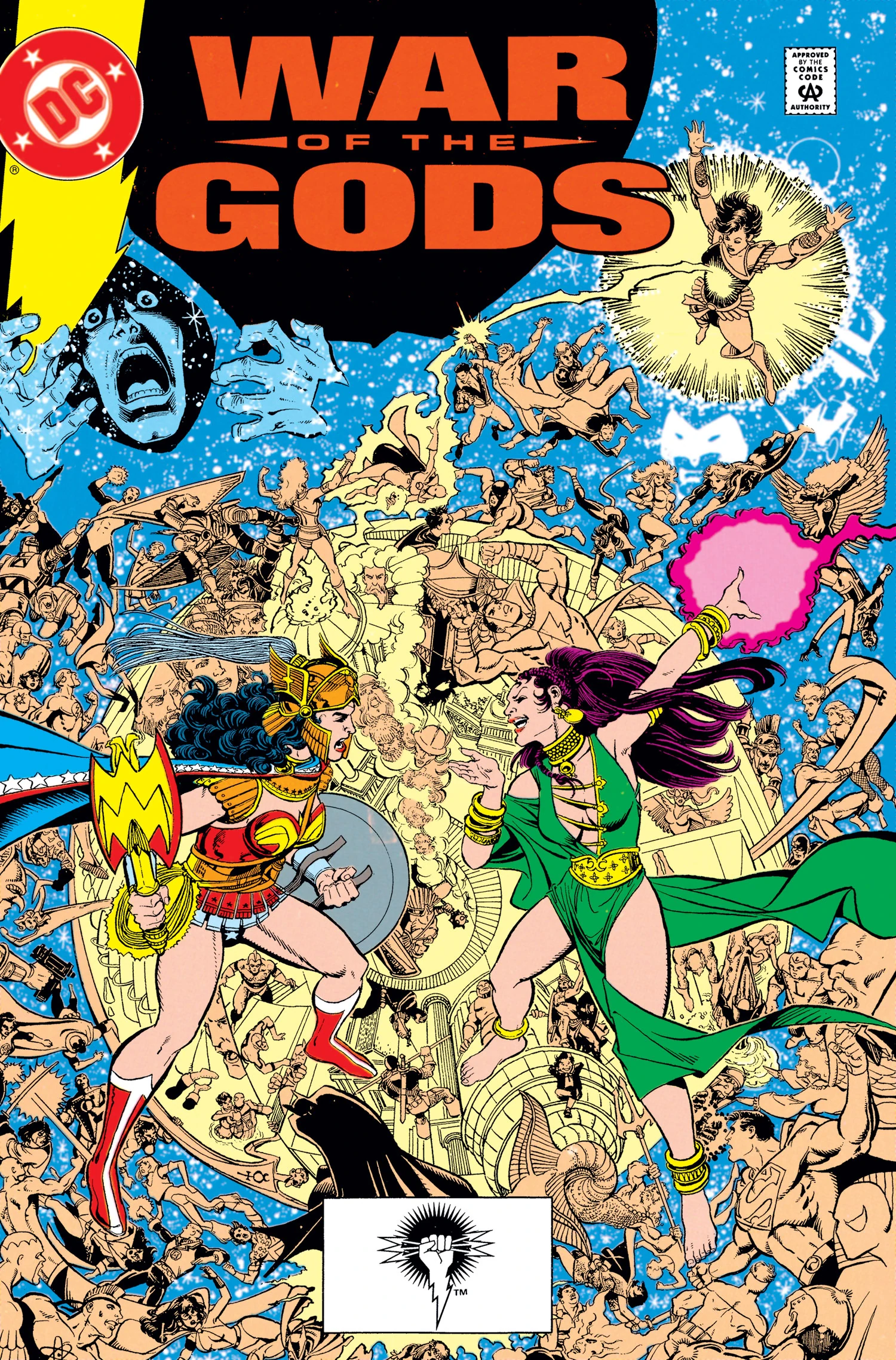 The 90s
In 1991, Perez worked on another comic that would become one of Marvel's most iconic crossovers; The Infinity Gauntlet (which is what inspired the whole Infinity Saga with Thanos in the Marvel Cinematic Universe). However, he only worked on half of The Infinity Gauntlet, with the other half drawn by artist Ron Lim.
After working for indie publisher Malibu Comics, he went back to Marvel and DC, where he would work on another iconic run with the Avengers along with legendary writer Kurt Busiek.
He also wrote and drew Crimson Plague, a creator-owned science fiction story about an alien with ultra-toxic blood, published by Gorilla Comics. However, it ended up being too expensive to self-publish, so the series was cancelled.
The 2000s And Beyond
One of Perez's last big projects was the JLA/Avengers comic crossover with Kurt Busiek in 2003. Up to 2022, that remains the final time that Marvel and DC would work together on an inter-company product.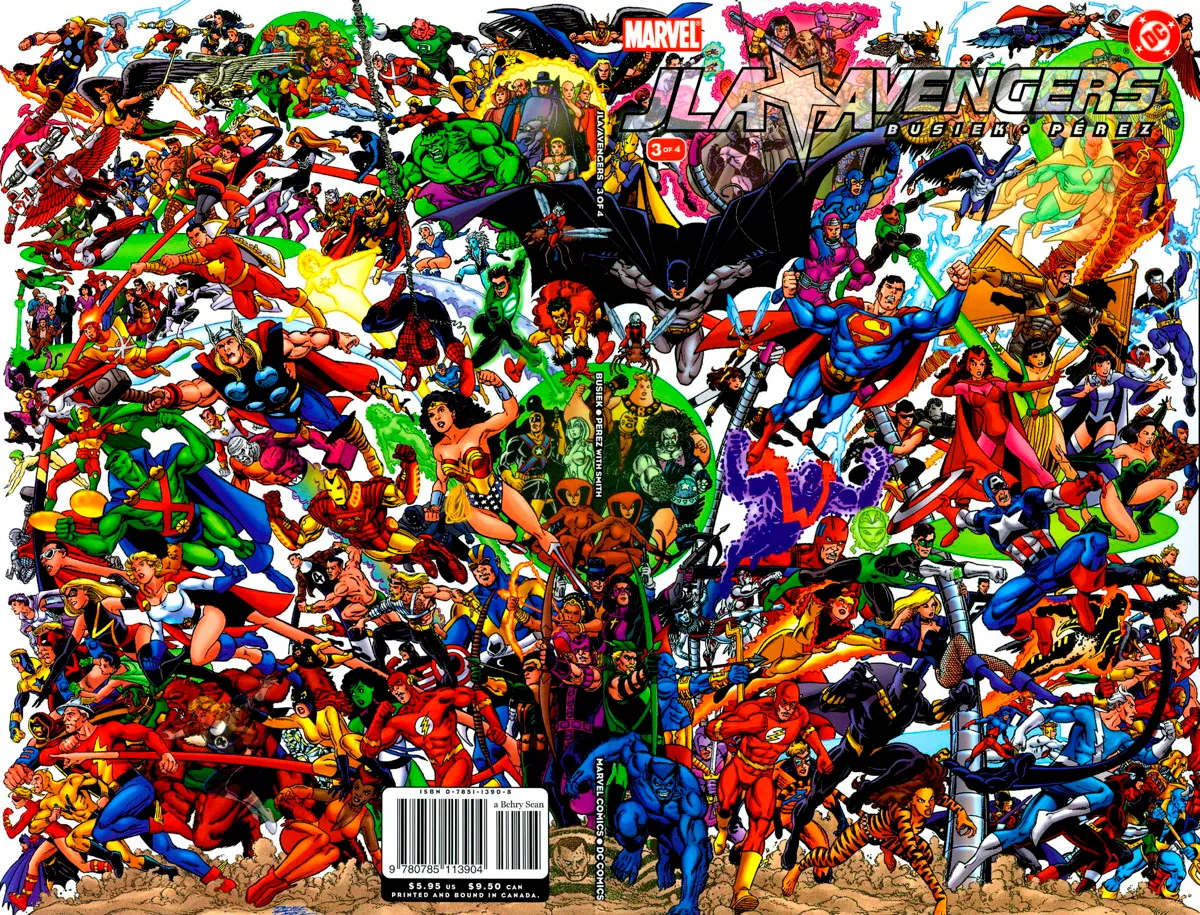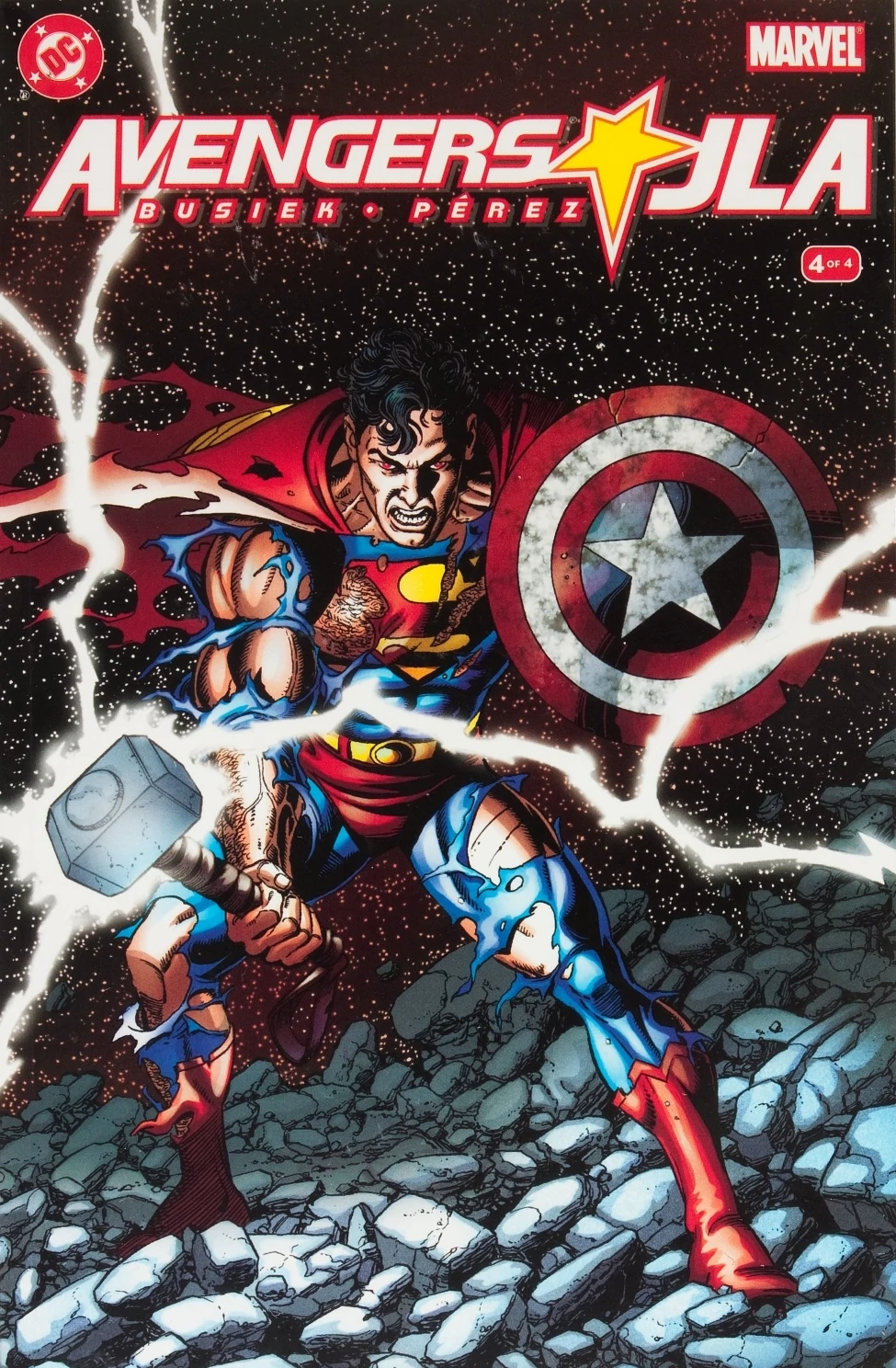 After JLA/Avengers, Perez essentially slowed down a bit, focusing on smaller projects. These include four issues of CrossGen Chronicles and eight issues of Solus for the now-defunct CrossGen Comics.
Then, Perez went back to DC Comics in 2007 for The Brave And The Bold with writer Mark Waid, as well as being a fill-in artist for Infinite Crisis and cover artist for several comics.
In 2007, Perez proved he could still draw detailed and epic splash pages with the Final Crisis tie-in miniseries Final Crisis: Legion of Three Worlds with writer Geoff Johns.
In 2011, Perez wrote six issues of Superman as part of the New 52 reboot.
His last major work was writing and drawing the creator-owned Sirens miniseries for BOOM! Studios in 2014. It's a science fiction miniseries dedicated to a group of women with extraordinary powers, who fight against evil across time and space.
Later, Perez was inducted into The Will Eisner Award Hall of Fame in 2017. He officially announced his formal retirement in 2019, and he announced that he was diagnosed with pancreatic cancer in November 2021. George Perez passed away in May 2022.
Rest in peace, late legend, we'll miss you. Thank you for your work, and I speak on behalf on many comic book fans that we wouldn't have grown up loving comics without you.
Let's end this article with a fun fact to celebrate his life: George Perez and Marv Wolfman (both of them worked on The New Teen Titans together) cameo-ed in Teen Titans Go! Season 7 Episode 7 "Marv Wolfman and George Pérez", which originally aired in May 2021. Check out a snippet of that below: