The first gaming reality show in Asia, brought to us by Yup.gg on Warner TV, Good Game Asia pits 15 streamers and gaming personalities against each other to win a grand prize of US$200,000. The show airs every Friday on Warner TV at 7:35 PM (GMT+8). With the airing of Episode 3, there's so much to talk about as the show has finally progressed. But we'll get into that later.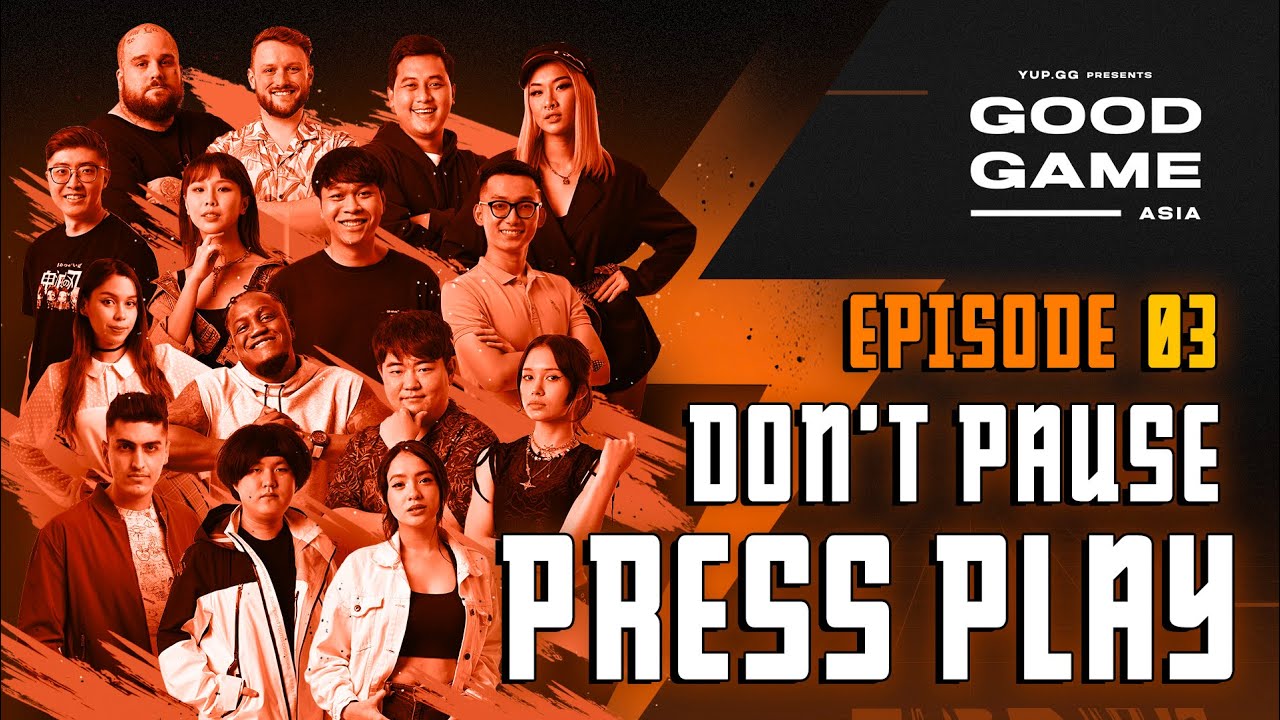 I believe starting each episode from now on we will be met with a recap by our contestants as they discuss the events that occurred the week prior. Estelle brightens up the initial vibe as she shows how overjoyed she is with placing 1st at the end of last week. Then we're provided with a look into the perspectives of the participants that didn't do so well last week, namely Hades and Shin. Following this, the contestants discuss the probability of someone being eliminated this week, whether it will be a single person or multiple.
CHALLENGE – GET REAL: MEME OLYMPICS
We cut to the contestants getting ready for this week's Get Real challenge, dubbed the Meme Olympics. The challenge entails three separate challenges, all of which would make for pretty fun party games. First is a bottle flip race followed by a game where they'll have to swap the different colour balls from one container to another. Thirdly, the contestants have to pump a balloon and then release it into a stack of cups leaving only two winners who will go head-to-head in the final. The final game is literally threading multiple needles, the first one to finish wins. The contestants faced off against one another in a Best of 1 bracket, meaning if they lost, then they were out for the rest of the challenge.
The highlight of this challenge is definitely the banter between MakNooN and Shin as they make funny flirtation remarks throughout the first game. For some of the contestants, such as Hades, we got to see their genuine disappointment when they lost as they knew that this would affect their overall standings as a whole.
Other than the challenges themselves being entertaining to watch, there isn't much to say about how the contestants. Although Kelvin managed to show off his naturally goofy personality as he completed the challenges. In the end, the finals were between Maser and V3nom with V3nom coming out on top.
CHALLENGE – on air
Something a bit different about this week's On Air challenge is that there are multiple games for the contestants to stream, three to be exact and all are story games. The first is Sifu from Sloclap, Oddworld: Soulstorm and lastly Saber Interactive's World War Z. Most of the contestants opted to play Sifu due to the hype behind it, or World War Z as the jump scares make for good content.
A lot of entertaining clips came out from this week's On Air segment, mainly from PandaTV as he came up with an idea to get make-up done as a zombie and try to scare the others.
Rudeism had a lot more screentime as he used his niche for making controllers came in handy once again. He made a pair of gloves that were also motion controllers that he would use to play Sifu and the clip itself went viral.
Another notable contestant was Fl0w3R, although he himself didn't produce any clips worth talking about, any clip that he was featured in, he would steal the show.
A lot of focus was put on the contestants who put on lacklustre performances last week and have taken the judges' feedback. We saw Hades trying to develop and convey more of his personality in his streams as he produced a skit in homage to World War Z. Maser did more IRL streaming, catering to both his domestic audience but also an international audience too.
Challenge – The Box / SIFU
Next up was The Box segment. This week contestants would speedrun a part of Sifu and would be ranked on their placements. For every death, they would have a 30-second penalty added on to their final time. With speedrunning becoming a significant part of Twitch and livestreaming culture, this was interesting to watch.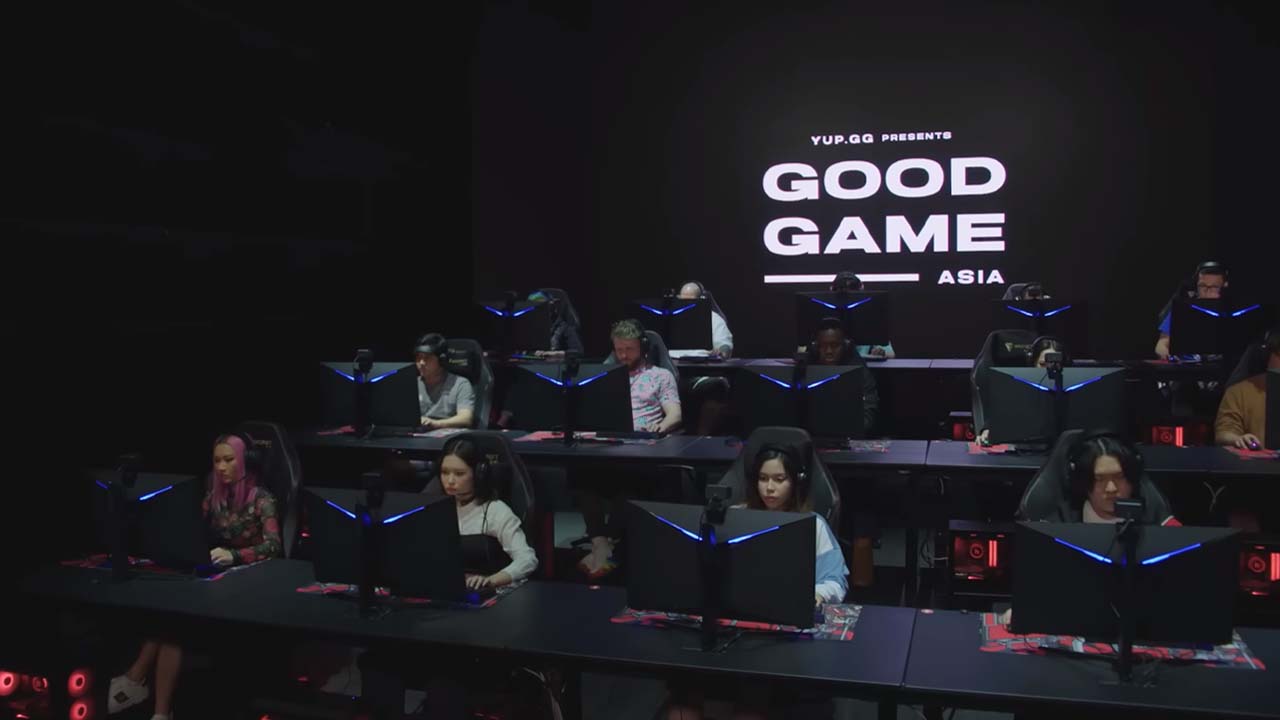 As the challenge progressed we got to see each contestant's point of view as they defeated enemy after enemy. What was interesting was how by the book everyone was except Hades. Hades used actual speedrunning tactics to skip past certain areas to gain a massive time advantage. Unfortunately for Hades, he would receive a 30-second penalty as he mistimed a block and died as a result. This led to Fl0w3R taking the lead and using his raw talent for gaming to progress way ahead of his fellow contestants. This resulted in Fl0w3R taking the victory with Maser shortly behind, followed by Rudeism.
WEEK 3 LEADERBOARD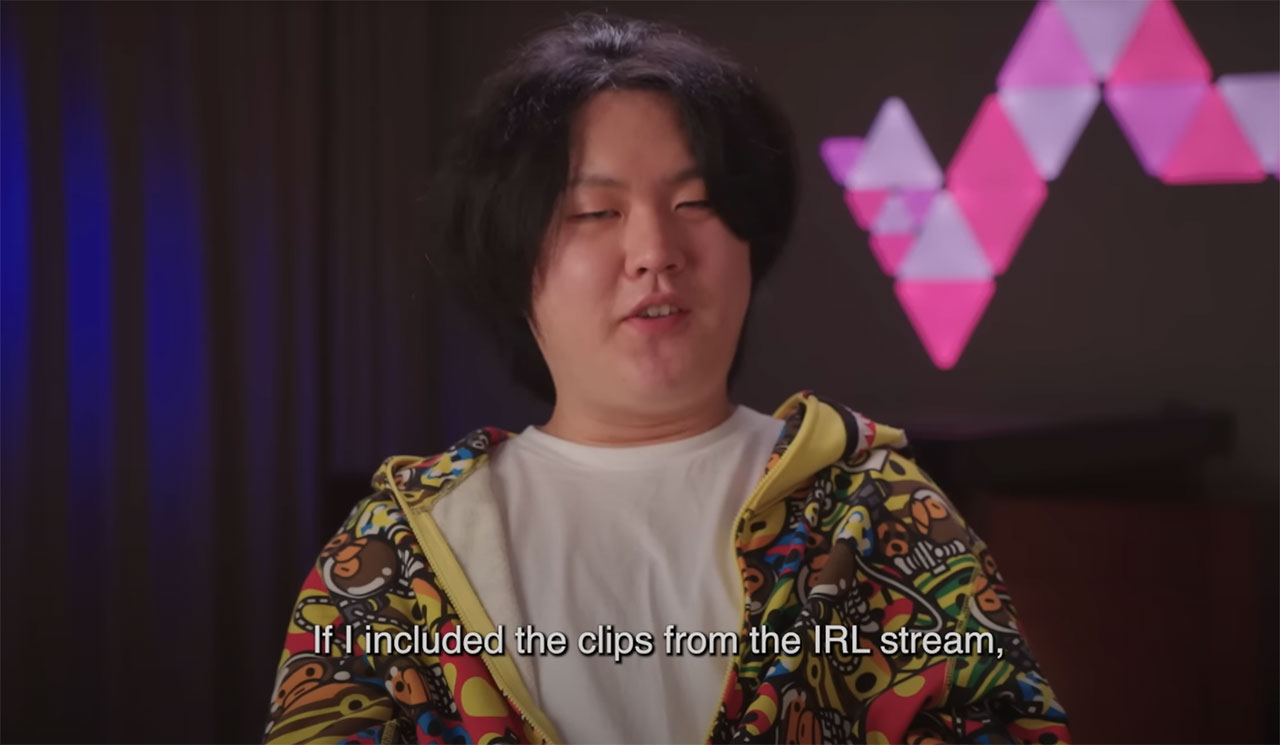 In the Judges' Deliberation, we see Sezairi and Rai discuss the contestants' performance, noticing how everyone has improved from last week. Most notable Maser and Cherzinga having learned from last week and stepped up their game.
With this week's leaderboard, as usual, they started with the middle of that pack naming Kelvin, Estelle, V3nom, Ngyelling and Cherzinga in that order. The was a lot of emphasis on the named contestants' reactions as they all had a feeling that at least one person was going to be sent home this week. Following this, unlike weeks prior, Rai was the one to name the top of the leaderboard. Ultimately the top three were Maser, Rudeism and PandaTV in 1st, 2nd and 3rd respectively. This meant that they would be the ones to gain access to the Swag Store later.
Surprisingly, Fl0w3R placed 4th even though the judges were extremely critical about his performances during the initial challenge and the On Air challenges to date, has not shown much of his personality but rather his gaming skills. But the win in The Box definitely boosted his placings up.
We then find out about the bottom five. Topping the bottom of the table was Melan followed by Shin. The emotions they conveyed were somewhat confusing as they can only be interpreted as a mixture of disappointment but also relief that they aren't in the bottom three. Speaking of the bottom three, in 13th, to most peoples' surprise was MakNooN. In 14th and 15th place respectively were Hades and A.N.G.
It was then revealed that the bottom three were going to be sent home which definitely came as shock to some. After this we cut to monologues from the contestants being sent home, talking about their disappointment but also their takeaways.
Post the bottom three leaves, we then see the remaining contestants sitting in the lounge blatantly awkward and saddened. We find out that off-camera, the contestants developed friendships and really got along well together. Most notably Shin who was in tears at the fact that MakNooN was eliminated. She went on to elaborate that MakNooN had helped her learn how to express herself more onstream and to be more comfortable with showing her real self.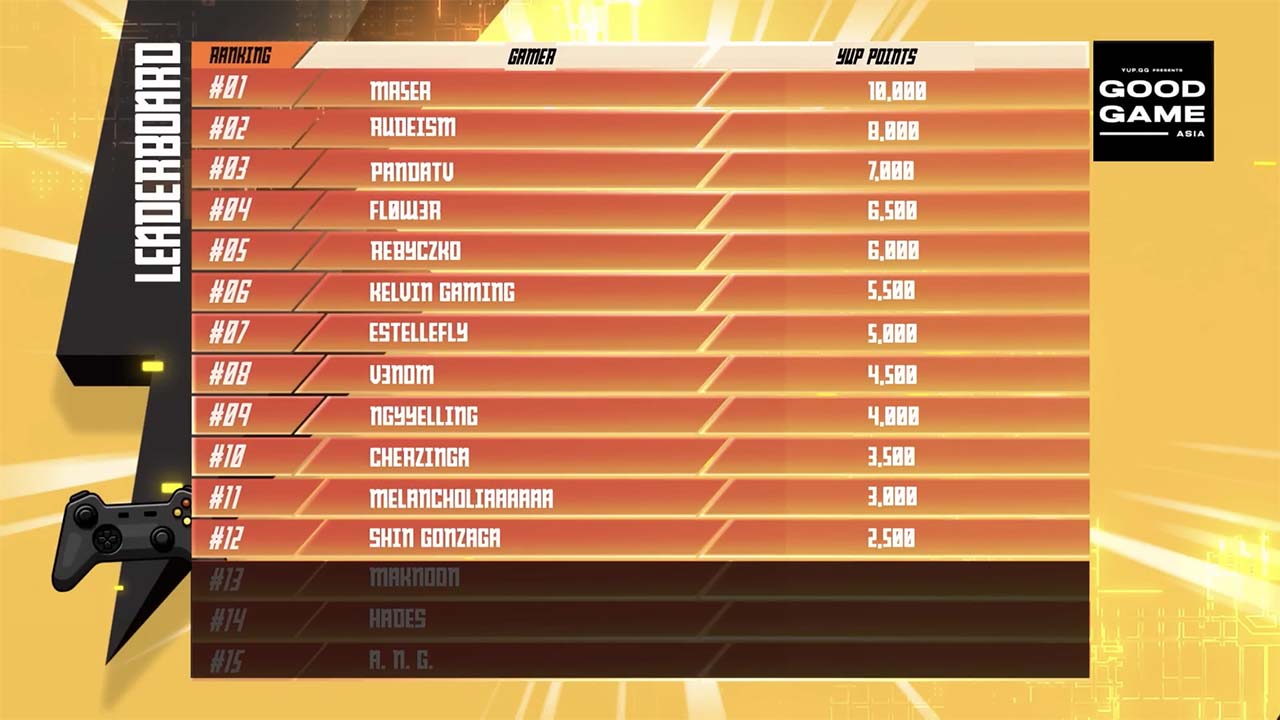 To wrap up this episode, again we were treated to the Swag Store segment where Maser, Rudeism and PandaTV went to get their goods. We saw Rudeism take an Elgato Capture Card, Nanoleaf Lights and a headphone holder. Maser opted to get some speakers and PandaTV decided to save his points as he was confident that he's going to be Top 3 next episode, so for that, we will just have to wait and see.
Critical Take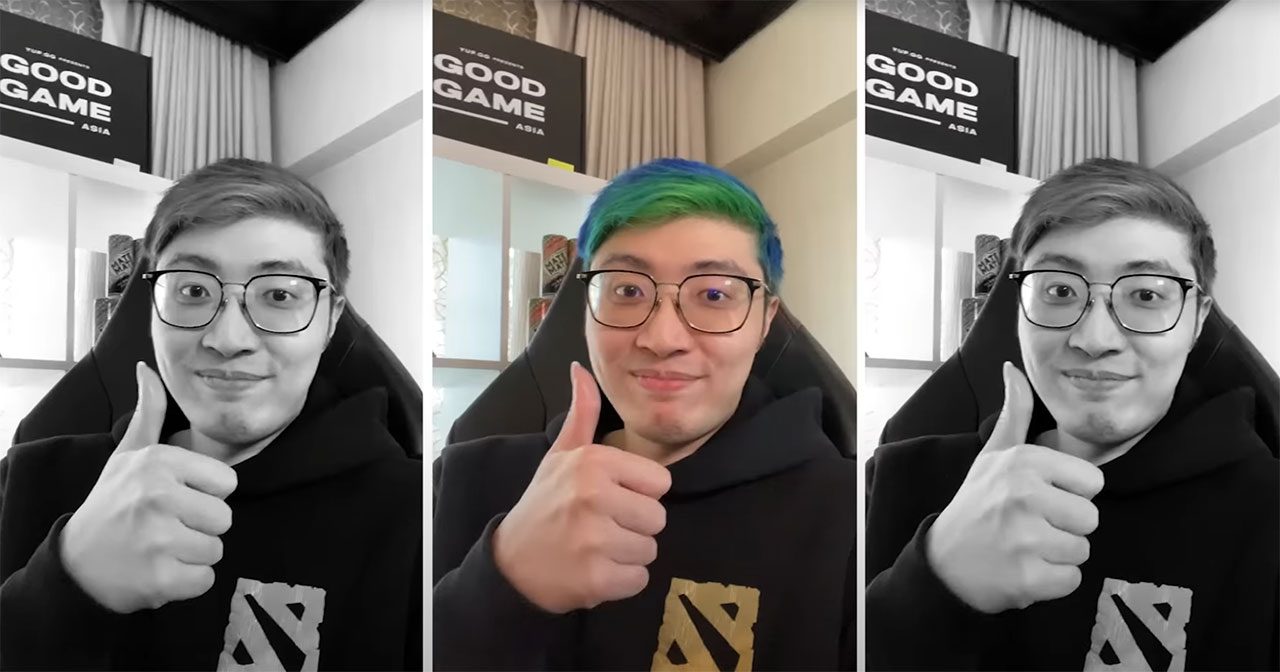 So far this is the best episode, not just for the drama but as entertainment.
Not only were the challenges enjoyable to watch but we got to see a lot more of the contestants becoming more natural and less cringe. I also enjoyed the twist of three people being eliminated in this episode. For Hades and A.N.G. I do believe that it was somewhat deserved, although entertaining in their own way, they just didn't fit the criteria of the show.
What surprised me the most was finding out how lowly placed MakNooN was because, in my opinion, he was the highlight of the episode. He really embraced his goofiness without making it too cringe. I look forward to what's to come in hopes that the show as a whole becomes a little less cringe, but that might be asking for the impossible. Be sure to check out our other recaps and future ones also.