Ms. Marvel Episode 1 Breakdown & Easter Eggs
The first episode of Ms. Marvel is now streaming on Disney+ Hotstar Malaysia. l'll be discussing heavy spoilers so if you haven't seen it or want to avoid spoilers, now's your chance to stop reading. Head on over here for my spoiler-free review of Ms. Marvel, or check out my interview with Ms. Marvel showrunner Bisha K. Ali.
Marvel Studios' Ms. Marvel is a new, original series that introduces Kamala Khan, a Muslim American teenager growing up in Jersey City. An avid gamer and a voracious fan-fiction scribe, Kamala is a Super Hero megafan with an oversized imagination, particularly when it comes to Captain Marvel. Yet? Kamala feels like she doesn't fit in at school and sometimes even at home, that is, until she gets superpowers like the heroes she's always looked up to. Life gets better with superpowers, right?
Check out my breakdowns of Moon Knight Episode 1, Episode 2, Episode 3, Episode 4, Episode 5 and Episode 6 here.
You can check out my previous breakdowns of Hawkeye Episodes 1 and 2 here, Episode 3 here, Episode 4 here and Episode 5. and Episode 6 here.
In addition, you can check out my previous breakdowns of Marvel's What If? Episode 1, Episode 2, Episode 3, Episode 4, Episode 5, Episode 6, Episode 7, Episode 8 and Episode 9 here.
If you haven't, you can check out my previous breakdowns and easter egg articles for WandaVision Episode 1 and 2, Episode 3, Episode 4, Episode 5, Episode 6, Episode 7, Episode 8 and Episode 9.
For The Falcon And The Winter Soldier, you can check out my previous breakdowns for Episode 1, Episode 2 and Episode 3, Episode 4, Episode 5 and Episode 6.
For previous breakdowns of Loki episodes, check out Episode 1 here, Episode 2 here, Episode 3 here, Episode 4 here, Episode 5 here and Episode 6 here.

Scott Lang Did Podcast Interviews, Which Is how The World Knows Details About The Battle Against Thanos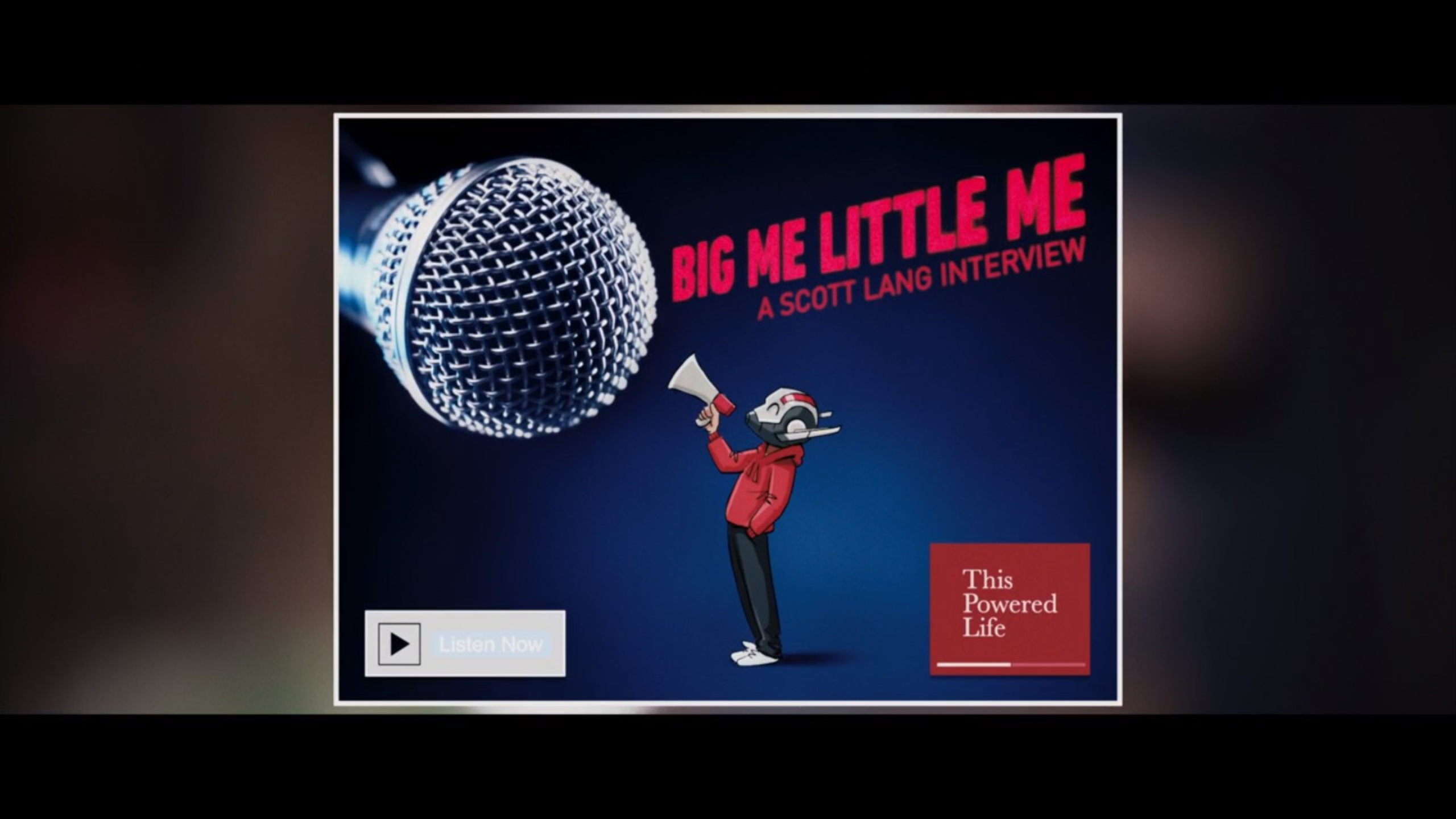 Kamala reveals that she learned a lot about Captain Marvel from Scott Lang AKA Ant-Man's podcast interviews. This somewhat solves the previous plot hole of how exactly the general public knew details from the battle against Thanos in Avengers Endgame. Scott Lang spilled the tea, guys.
The Comic Book Creators Who Worked On Ms. Marvel Comics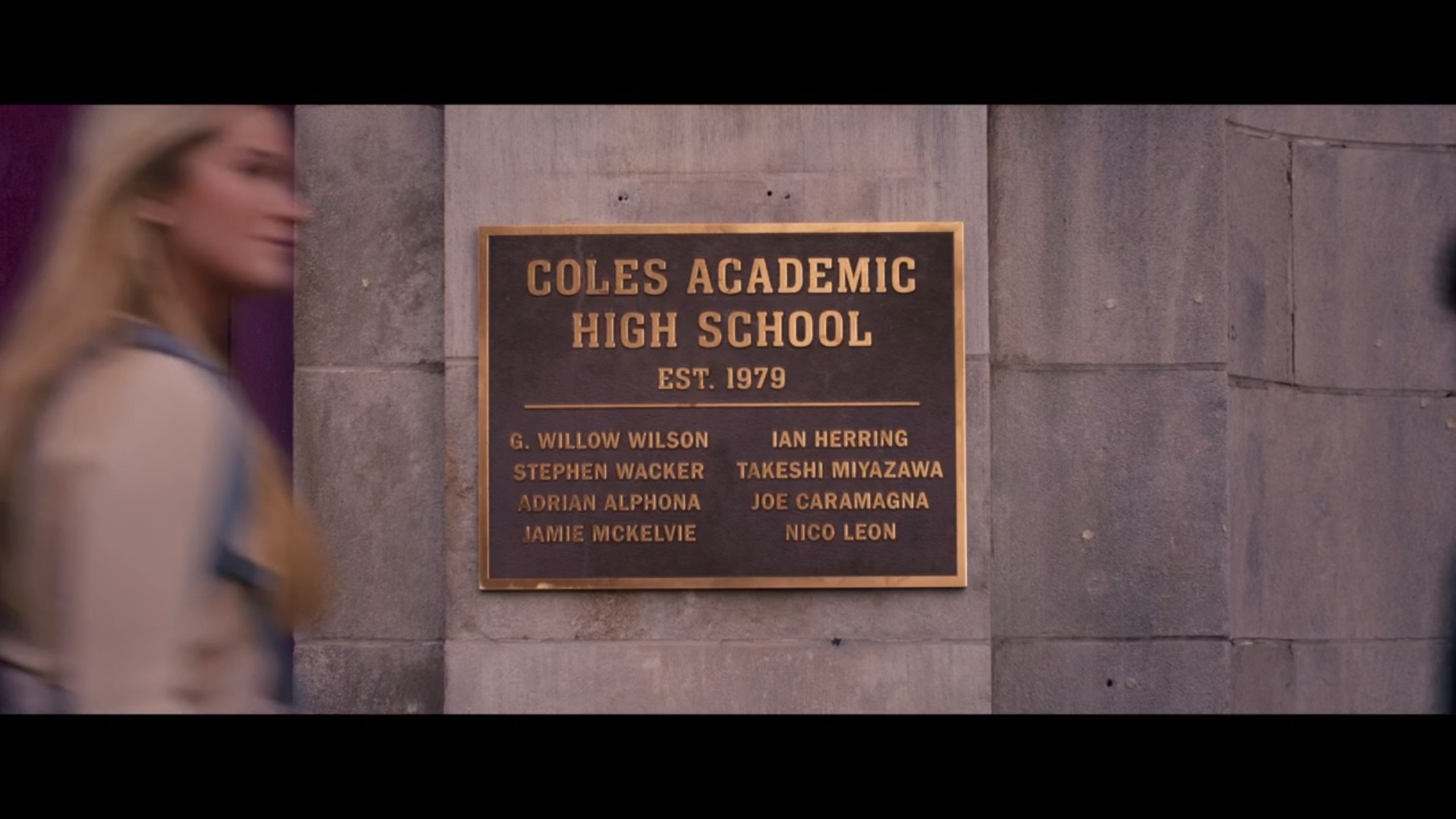 This school plaque is a tribute to all the comic book writers and artists who have worked on a Ms. Marvel comic, including the creators of the character. The creators of Ms. Marvel include editors Sana Amanat and Stephen Wacker, writer G. Willow Wilson, and artists Adrian Alphona and Jamie McKelvie.
Bruno Is A Genius Like In The Comics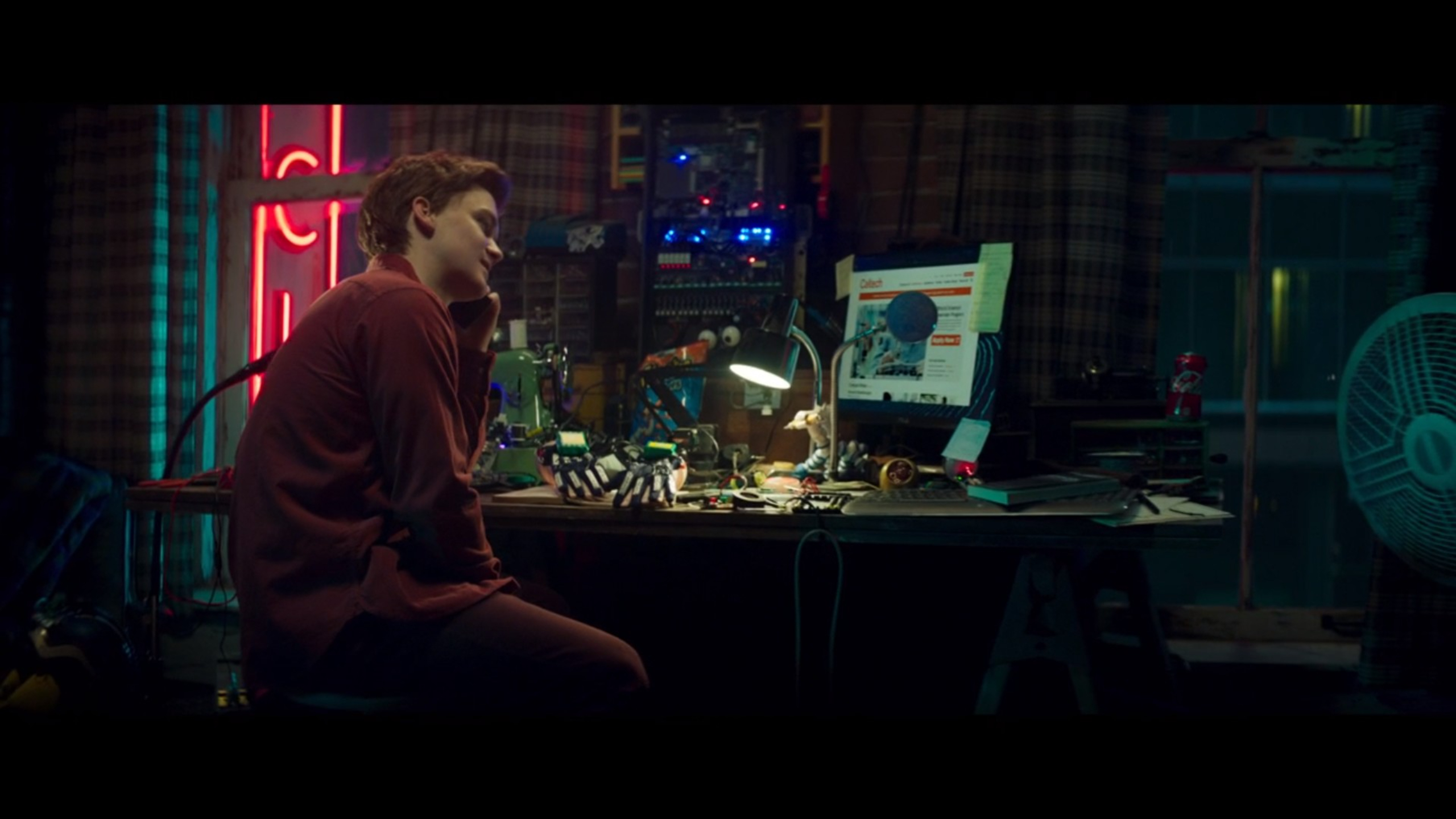 In the series, Matt Lintz's Bruno Carrelli is a tech expert who even created his own smart home appliance named Zuzu. This is interesting and true to his character in the comics, who is also a genius and tech expert. In the comics, he even went to a university in Wakanda.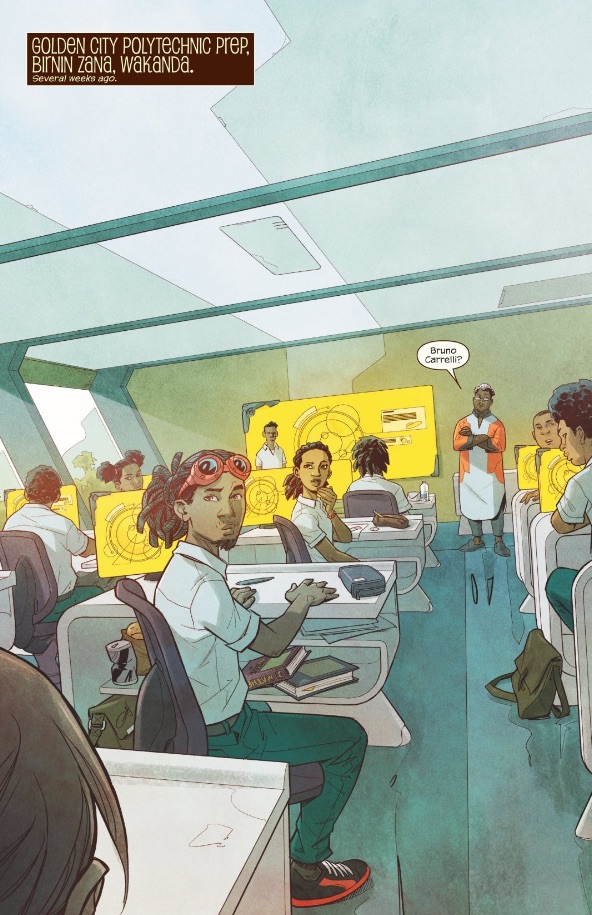 Aunt Ruby Is The Voice Of Symmetra In Overwatch
The Aunt Ruby who is speaking with Muneeba Khan (Kamala's mom) is played by none other than Anjali Bhimani.
She's best known for voicing multiple video game characters, including Symmetra in Overwatch and Rampart in Apex Legends.
The Bangle Gives Kamala Her Powers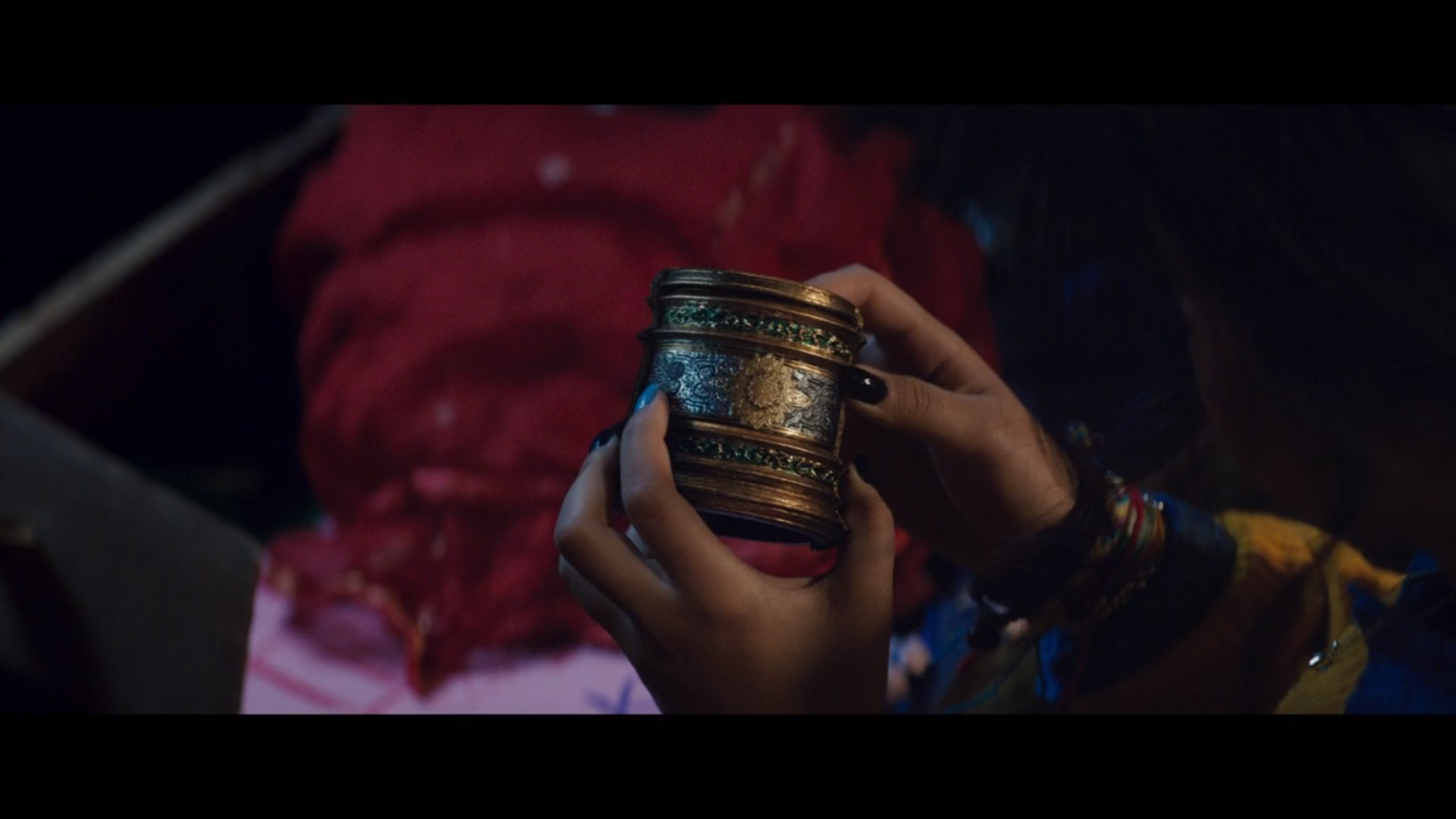 In the series, it seems like the bangle that gives Ms. Marvel her hard light construct powers were passed down from her great grandmother. That's all we know about the bangle so far. However, I have some theories.
In the comics, Kamala is an Inhuman, which is how she gets her powers to embiggen and alter her body mass to stretch and change her physical form. However, the MCU version is clearly different.
Plus, her powers now look like they're closer to DC Comics' Green Lantern. She can seemingly create blue hard light constructs.
Let's see who in the comics can use hard light constructs or use bracelets to draw their power.
There is one Marvel hero who uses hard light constructs like these and his/her name is Quasar. In the comics, Quasar is an individual given cosmic powers via the Quantum Bands (which are bracelets) by an entity named Eon. There have been multiple Quasars, including Wendell Vaughn and others.
Another bracelet-wielding hero was the original Captain Marvel in the comics, the Kree hero named Mar-Vell. The Nega Bands gave him his powers. However, the MCU version of Mar-Vell already appeared and he's different, though the Nega Bands can still potentially appear in the MCU.
Photon
Bruno gives Kamala 'Photon' gloves for her Captain Marvel cosplay.
Fun fact: Photon is one of the many superhero names and monikers used by Monica Rambeau in the comics. Others include Spectrum, and of course, Captain Marvel.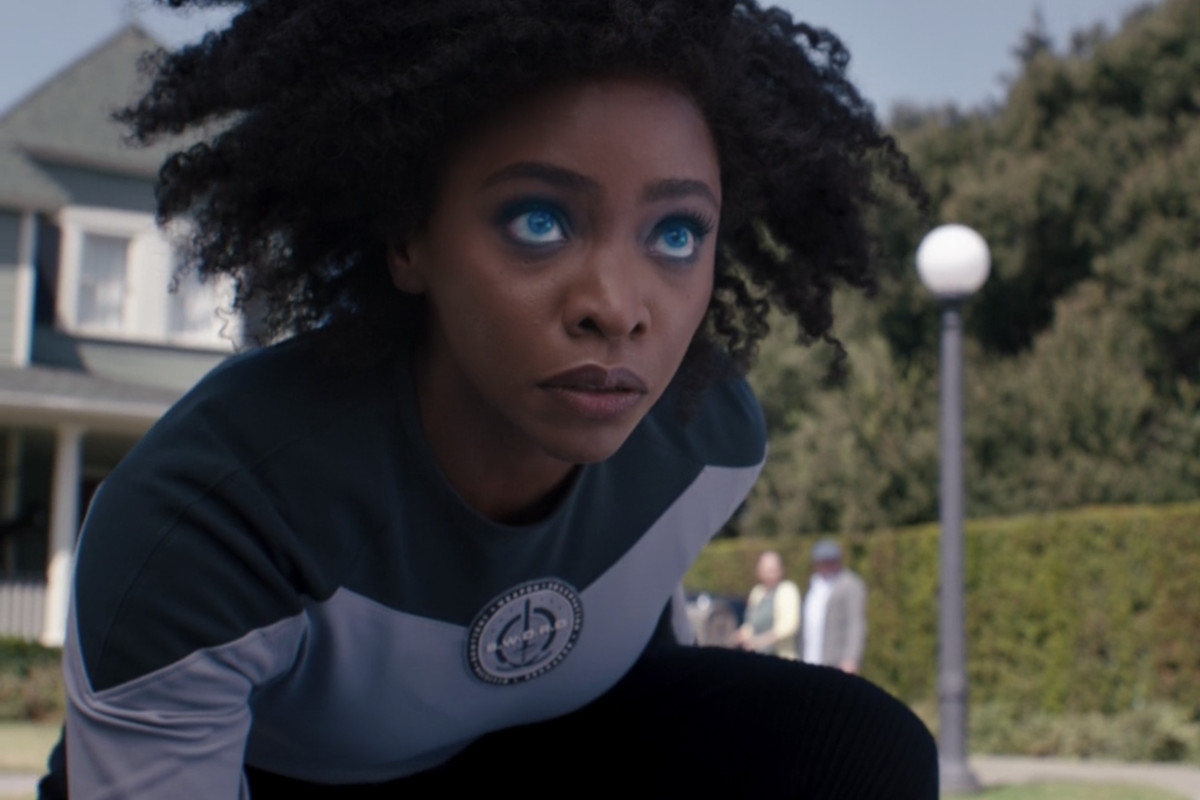 Agent M Is At Avengercon
Ryan Penagos is the host/announcer at AvengerCon.
To those unfamiliar, he is Vice President & Creative Executive, Marvel New Media.
There's A Post-Credits Scene
Surprisingly, there's a post-credits scene in the first episode. Arian Moayed reprises his role as Agent Cleary from Spider-Man No Way Home, while Alysia Reiner plays Agent Sadie Deever. Both of them work for the DODC (Department Of Damage Control), which is a government agency set up with the aid of Stark Industries in order to clean up superhuman disasters after the Battle Of New York (they first appeared in Spider-Man Homecoming.
However, the DODC is now something different, as they had the power to apprehend Peter Parker and interrogate his aunt and friends after his identity as Spider-Man was made public in Spider-Man No Way Home. Now they're suddenly hunting superhumans for some reason?
There will be six episodes in Ms. Marvel Season 1, and we have five episodes left. Until next week, excelsior!
Related