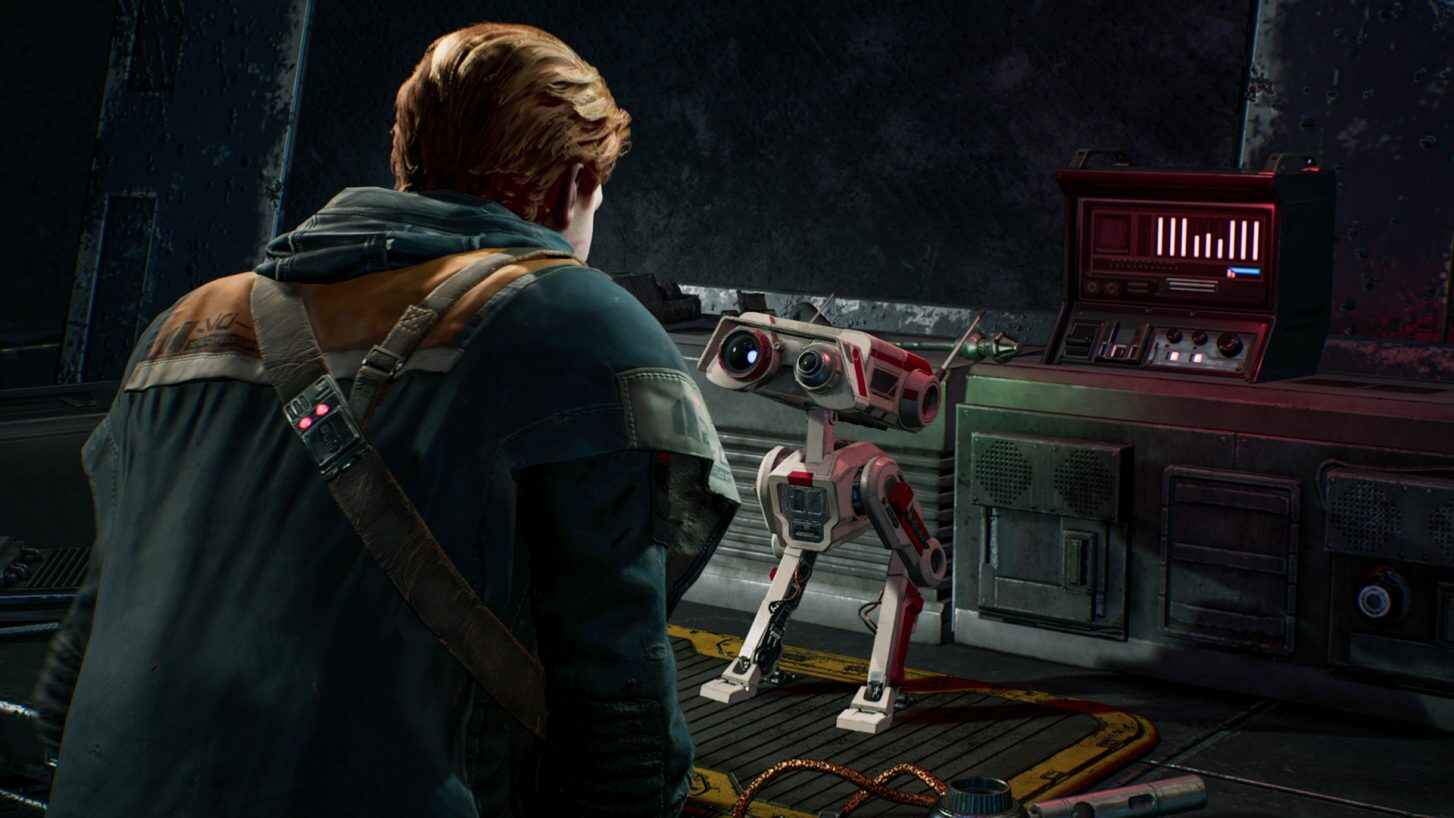 by in
Star Wars Jedi Fallen Order is a game that's a love letter to more than 40 years of Star Wars, with easter eggs and references hidden in every explorable nook and cranny. One of the developers who worked on the game has revealed that he paid tribute to his late father in one of those aforementioned easter eggs.
Respawn Entertainment level designer Nicholas Cameron shared the heartwarming story of the tribute in the game to his father, who passed away last year, on his Twitter. Hi father, Martin "Bucky" Cameron, was a veteran developer at LucasArts, who worked on many of the company's legendary classics in the 90s, from Monkey Island to X-Wing to Tie Fighter to Secret Weapons of the Luftwaffe.
In Star Wars Jedi Fallen Order, players can find the tribute on "an iconic snowy planet", which I won't reveal to avoid spoiling the game. The tribute is in the form of a Force Echo in the game, where Cameron's father is referred to in-game as Jedi Master Mar Ti "Bucky" Kam'Ron, which will now be immortalized in Star Wars canon forever.
While playing the game myself, I discovered the Force Echo tribute, though I didn't know the meaning behind it at the time. However, I did wonder why the Jedi Master's name was so weird (I mean, relatively weirder than Jedi names usually are). Now I know, and it adds even more value to a game that's already brilliant.
My dad's real name is Martin Cameron, Bucky to his friends, and he passed away early last year.

He lived an amazing life and losing him has been hard. But one neat thing I'd like to share, is that he's why I got into games!

— Nicholas G Cameron (@RamblingCameron) November 19, 2019
Star Wars Jedi Fallen Order is available now for the PS4, Xbox One, and PC. As an avid Star Wars fan, I find the game to be not only one of the best games in 2019 but also one of the best Star Wars games ever made. Find out why in my in-depth review here.
---