Cuisineer is out for PC and is a lovely roguelike and Diner Dash tribute mashup courtesy of Singaporean devs Battlebrew Productions. Because of how tight-knit the game development scene is in Southeast Asia, you're going to see some cameos and homages to other SEA games.
Cuisineer is no different, as the game has cameo appearances from other titles in SEA courtesy of the paintings sold by the game's raccoon shopkeeper, Wakoucha. You can use these paintings to help brighten up the restaurant main character Pom runs when she's not murdering food-like creatures in her dungeon escapades.
Here are all the Asian-made indie game cameos in Cuisineer (thanks @MezameTVC for half of the entries on this list):
A pretty awesome Singapore-made indie isometric action RPG featuring ghosts from Southeast Asian lore. Hence, Ghostlore!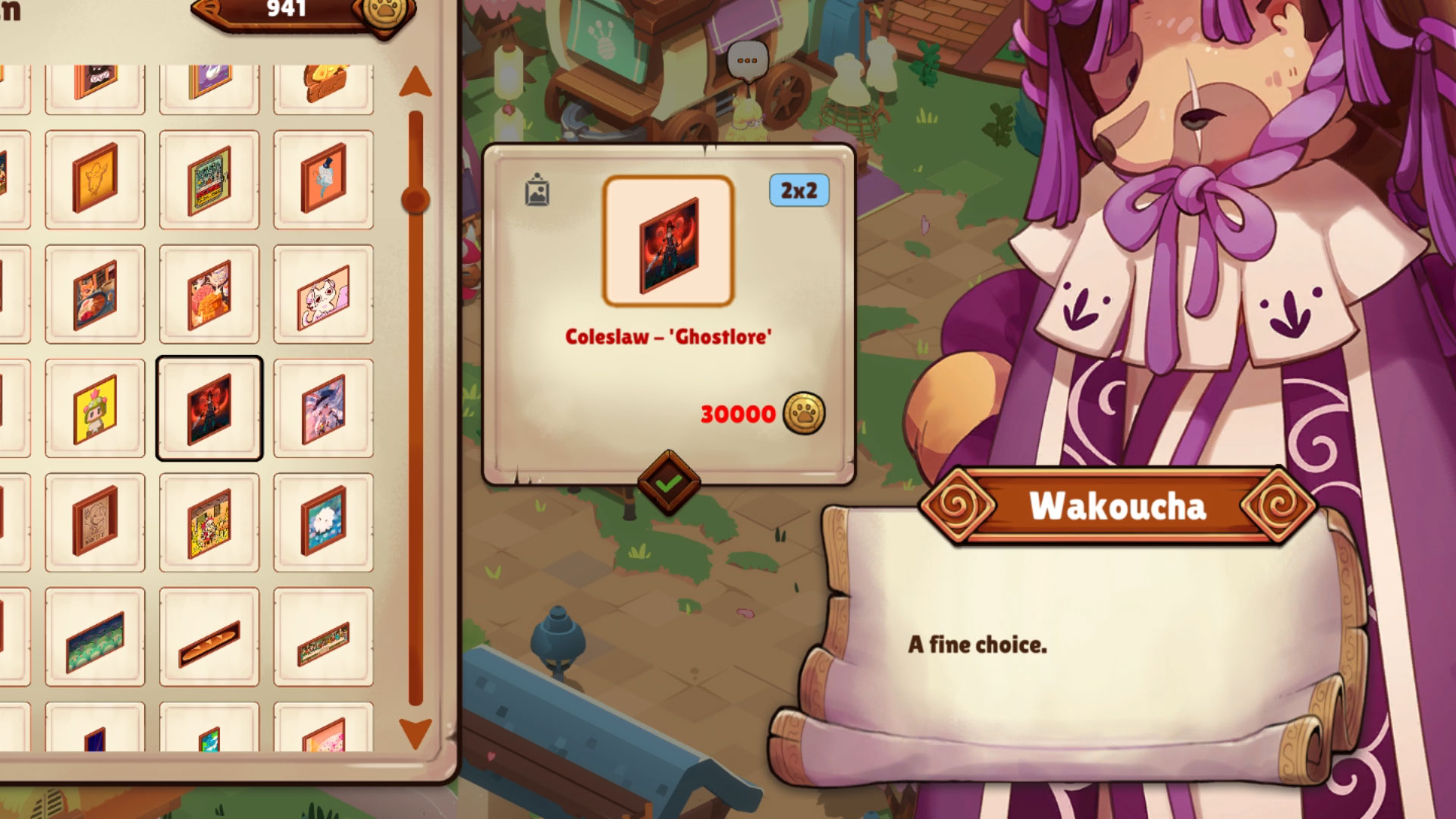 One of this year's best indie titles that's up for nomination on The Game Awards 2023, made by Mojiken Studios.
When The Past Was Around
A visual novel from Mojiken Studios.
A visual novel with chillax music and an interesting modern-day/fantasy hybrid setting. Cuisineer features three characters as paintings from the title: Freya, Riona, and Lucas.
An upcoming co-op isometric survival horror game from Toge Productions.
Tevi
An upcoming Taiwanese Metroidvania title with bullet hell elements.