2022 has been a brilliant year for movies, TV shows and anime. It's the first year since the pandemic started that things are finally starting to get to normal again. For the first time since the pandemic, we're getting blockbuster movies in cinemas again, and there are more TV shows coming out according to schedule.
Let's check out the best of the best from 2022; we're just lumping everything from TV shows to film to anime all in one grab-bag feature. There's just a lot that's great and entertaining to go through, so we'll just cherry-pick the ones that stood out this year.
Avatar: The Way Of Water
Avatar: The Way Of Water is perhaps one of the most beautiful movies I've ever seen on the big screen. That was the biggest strength of the first movie and the sequel continues that. Nearly every frame looks good enough to be wallpaper or a painting. However, what distinguishes the visuals and graphics in Avatar: The Way Of Water is how 'alive' everything looks and feels. James Cameron could turn this movie into a 'real' nature documentary and I would believe it.
The world feels like it's alive and breathing, almost as if it exists in real life. That's a huge part of the reason why I think the visuals look so good. The action scenes are also clearly-shot and intense, so there's really no fault in the looks department. It's a movie worth watching on the biggest screen possible.
Cobra Kai Season 5
Cobra Kai has steadily been getting better and better with each season, and Season 5 is the cherry on top. It featured some of the best fights in the series and wrapped up many conflicts and drama that have been brewing over the past few seasons. This included moments of redemption for many characters and scenes that made long-time fans happy.
Cobra Kai Season 5 demonstrates how a series should execute an epic payoff after multiple seasons of buildup. A lot of Netflix shows out there feel draggy but this is a perfect binge from start to finish.
Peacemaker Season 1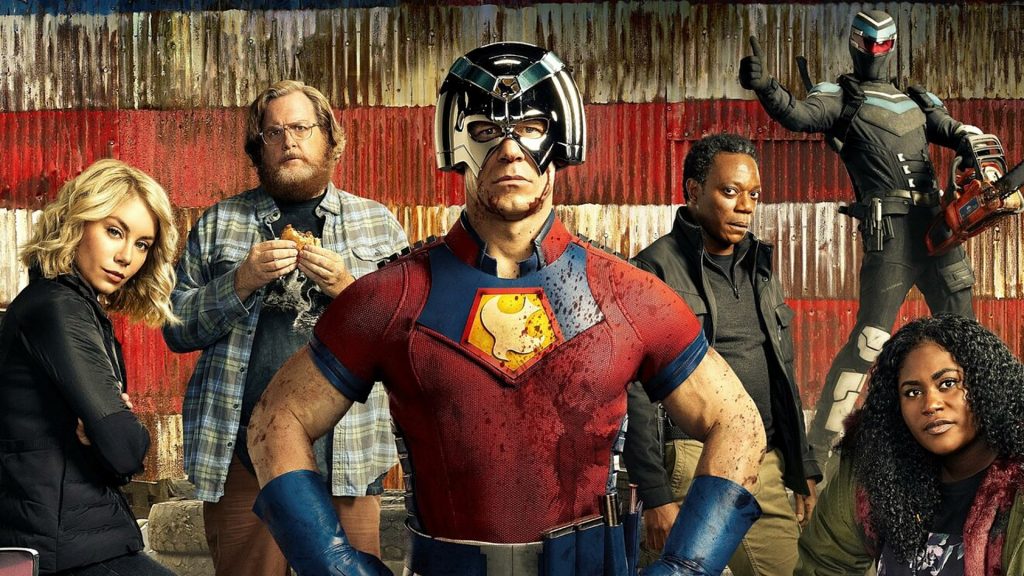 You can expect all the signatures of director/writer James Gunn here. His great choice of music? Check. A bunch of characters dancing just for the heck of it. Check. Gore and violence. Check. Raunchy no-holds-barred humour and comedy with some drama and good character development thrown in for good measure. Check. It's essentially more of what we got with The Suicide Squad, but obviously on a smaller and more personal scale.
Of course, the best parts of Peacemaker have to do with the performances of John Cena and the rest of the cast, and how they juggle humour and drama so well. There are more than just jokes and gags here, as the series also delves into the trauma suffered by Peacemaker not only during the events of The Suicide Squad, but also his childhood (which is related to his father Auggie Smith, played by Robert Patrick).
This series is a strong showcase for John Cena's acting chops, who convey emotional depth with what is probably one of his most moving performances to date.
Scream (2022)
The original Scream poked fun at horror slasher tropes. The second; sequels. The third, the end of trilogies and the dark side of Hollywood. The fourth, remakes and more slasher tropes. What about this new Scream, then? What makes it different? Well, the meta-commentary in 2022's Scream touches on everything from requels (reboot sequels or legacy sequels like Star Wars The Force Awakens or Ghostbusters Afterlife), so-called "elevated horror" (those modern and sophisticated horror movies like Hereditary and The Babadook), the toxicity of online fandom and more.
Directing duo Matt Bettinelli-Olpin and Tyler Gillett have proven that not only can they make a good Scream movie, but one that's arguably the best Scream sequel since 1997's Scream 2. It also warms our hearts as horror fans to say that were he still alive today, Wes Craven would probably be proud of this movie.
The Batman
Matt Reeves and Robert Pattinson blew everyone's expectations earlier this year with The Batman, which arguably turned out to be one of the best Batman films ever made (up there with The Dark Knight and Batman The Mask Of The Phantasm). It's notable for being the first live-action Batman movie to focus on the "World's Greatest Detective" aspect of the Caped Crusader, and that results in perhaps the darkest and longest Batman movie to date.
Plus, Paul Dano is terrifying as the Riddler. We can't wait to see more of this Batman in future instalments; hopefully, Warner Bros.' DC movie division can get their act together.
Prey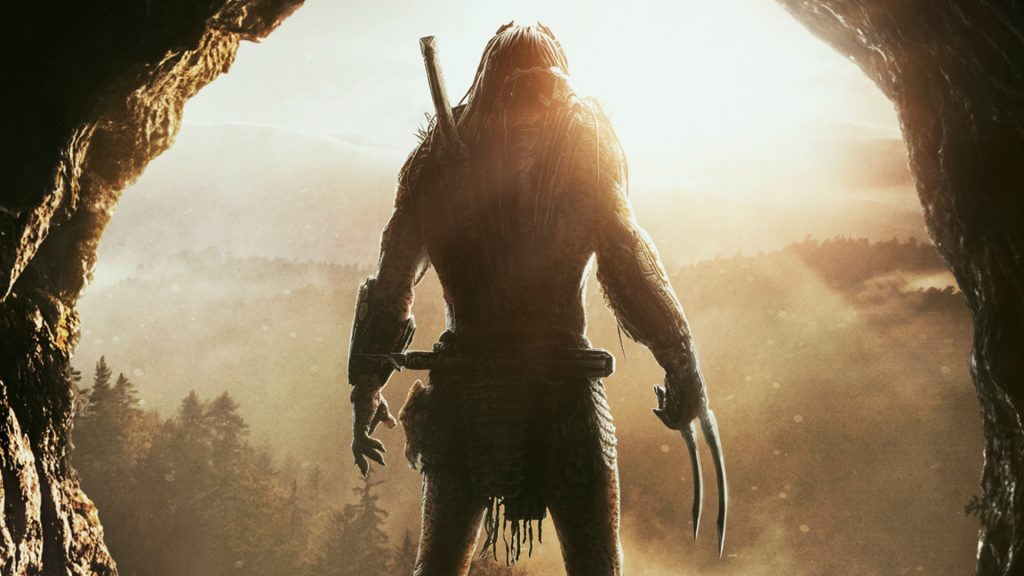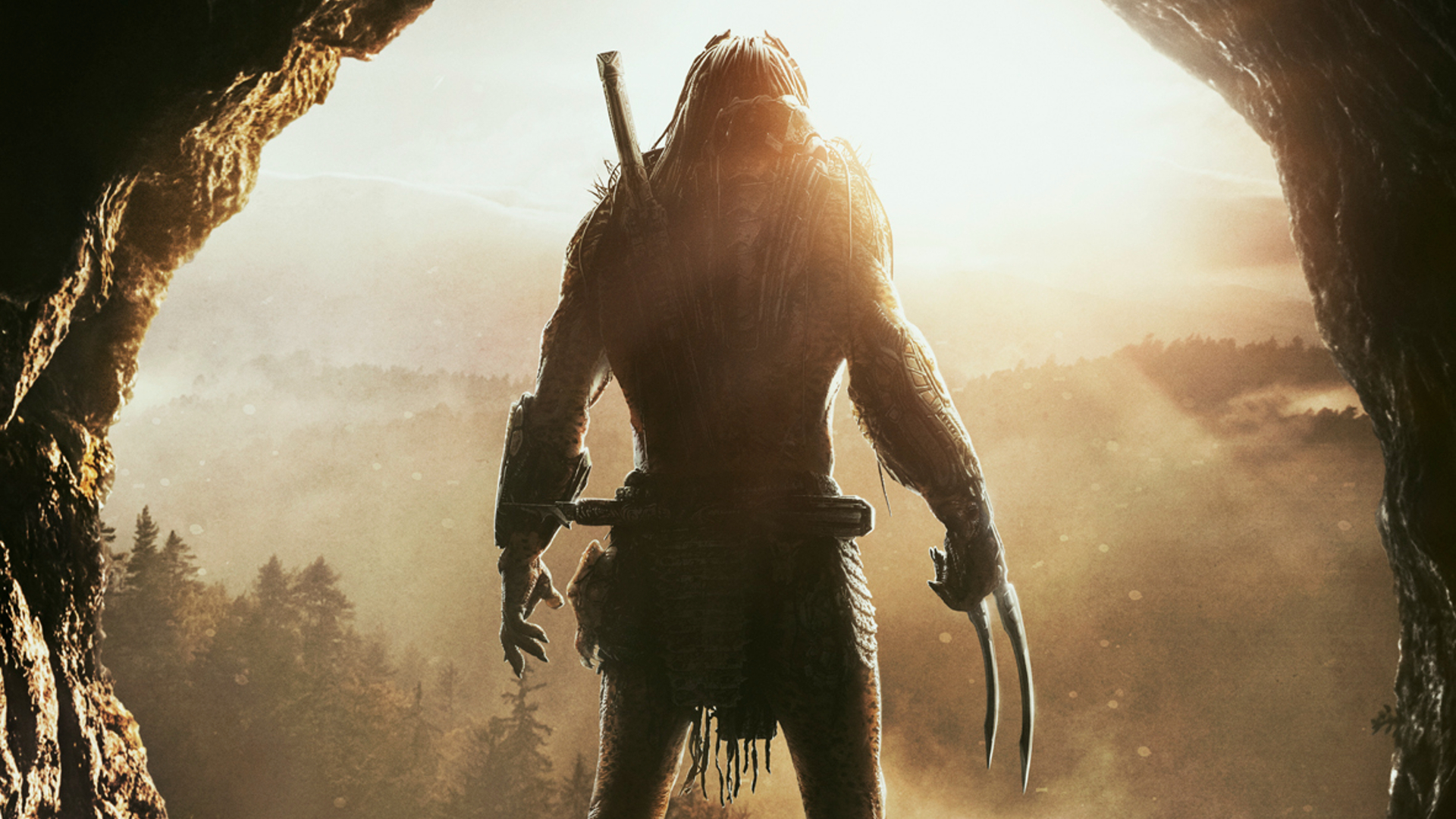 The movie doesn't skimp on the gore, so fans of the franchise will be happy, especially after The Predator. I won't spoil anything specific but part of the fun in watching Prey for fans are the variations and twists on iconic Predator weapons. One of them has been revealed in promotional materials, like this awesome shield-like gauntlet equipment. You'll be surprised at what this Predator can do with that shield.
But yes, there's blood and gore galore for fans, so you don't have to worry about the movie being too tame. This is a Predator movie through and through. Prey has perhaps the best climax in a Predator movie since the first two films in the franchise. After the disappointment that was 2018's The Predator (with its overly comedic tone and messy plot), Prey definitely delivers what we've come to expect from the franchise's early heydays. This bodes well for the future of the franchise moving forward.
SPY × FAMILY
2022's hit new anime comedy series, SPY × FAMILY is a must-watch for Otaku fans worldwide. The series made its debut on Netflix and it was an overnight sensation capturing the hearts of many with its comedy, action, and main protagonists; the Forger family. A spy by the name of Twilight under the Westalis Intelligence Services' Eastern-Focused Division (WISE) is on a top-secret mission to carry out 'Operation Stix' by putting a family to infiltrate social gatherings.
Little is known to the spy that the adorable stand-in daughter, Anya has the power of telepathy, and faux-wife Yor is an assassin. The three start living together while concealing their true identities from one another. The anime has garnered more than 1.5 million viewers since its premiere on Netflix. SPY × FAMILY is currently in the second half of Season 1 and the last episode is due to air on 24 December 2022.
Wednesday
The Addams Family spin-off latest series, Wednesday is currently #2 in Netflix's top 10 TV Shows category. Tim Burton has really done his magic by bringing gothic aesthetics and style pairing with Jenna Ortega's brilliant performance. For the long-time fans of the Addams Family, you'll have to keep an open mind as Wednesday in the 90s is not exactly the same compared to the current Wednesday, and we're talking about the character's personality.
In our opinion, Jenna Ortega's performance showed us the character's growth and how the Addams Family would be in this current era. The storyline and plot are refreshing and spooky as the series introduced new characters and Wednesday's new outcast school, the Nevermore Academy. The story goes as Wednesday is boarded into a new school due to her misbehaviour, in a small village surrounded by mysteries to be unlocked. With the help of her newfound friends, uncovering the truth may cost the lives of people around her. This teen series will definitely get you hooked and wanting more.
Goodbye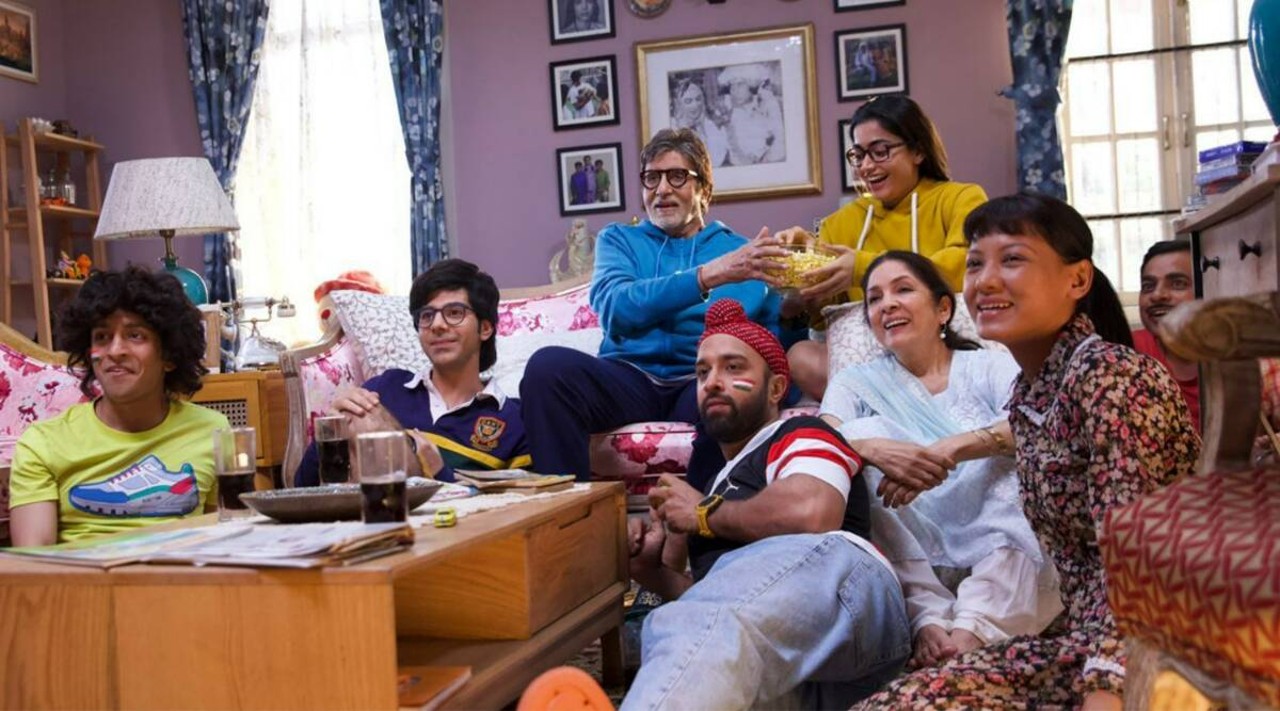 Goodbye is a Bollywood family comedy-drama directed by Vikas Bahl, known for his work in movies like Chillar Party, Lootera, Welcome to Sajjanpur, and many more. The story relates to the reality of family love, fights, disputes, and dysfunctional household. The plot thickens once the mother, Gayatri died due to illness and how the family overcomes their pasts and heartache together.
Even though the family presented is an Asian family, we're confident that the family elements can be relatable to anyone regardless of religion or race. This is a fantastic film that touches your heart and is a great way to spend time as a family watching this film. You have to make sure to prepare tissues beforehand.
Kotaro Lives Alone
Netflix's original net animation, Kotaro Lives Alone premiered on 10 March 2022. It is a touching and poignant story that explores the real consequences of neglect and trauma, the adorable main character, and a good balance of drama and comedy. It has a wholesome storyline filled with moments that were both bitter and sweet. Despite the series touching on sensitive social issues, the anime never comes off as dark.
Instead, creator Mami Tsumura did a fantastic job creating multiple emotions that strikes us – starting from sadness to giggling fits of happiness. If you prefer to watch an anime that leaves a joyful and warm feeling with a happy ending, Kotaro Lives Alone might just be the anime you want to pick up.
RRR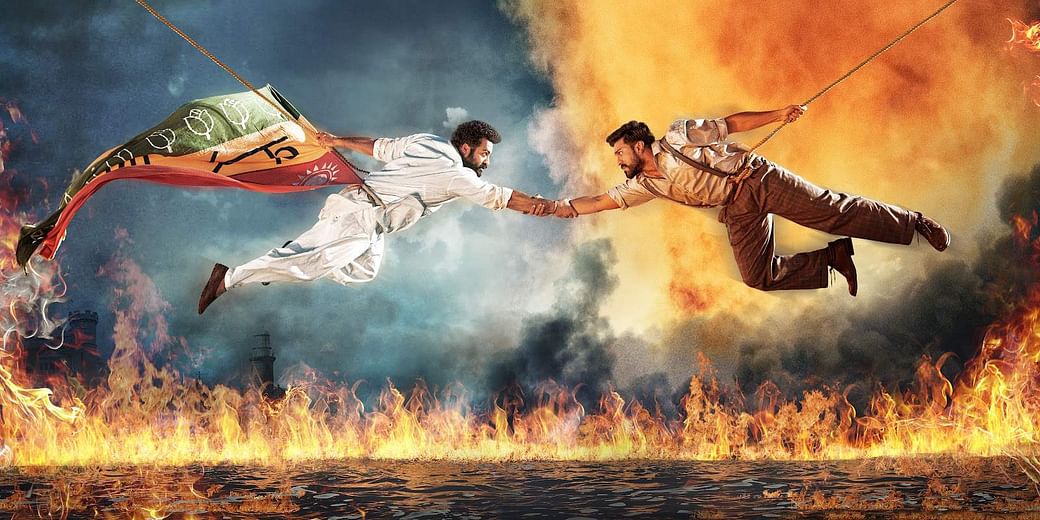 A world first: Kakuchopurei putting in an Indian-Telegu film in its Best Of 2022 list. And with good reason: RRR is an epic action drama work of fiction that is based on the tale of real-life Indian revolutionaries fighting against corrupt British rule. Rather being as accurate as possible, director S.S. Rajamouli basically has two of its heroes performing heroic action feats and ass-kicking skills that would make Devil May Cry's Dante and Vergil incredibly proud. Indian wildlife wreaking havoc in a snooty British party? Check. Bollywood dance-off sequences that makes sense within the show's context? Check. The villains getting their just desserts in the most over-the-top way possible, highlighting that justice equals smiting the wicked? Check and check!
This is the dramatized history movie Mat Kilau wished it was if it only had the balls and skills to go through with its outlandish portrayal of a rebellion. The Chad RRR goes all the way, and we're all the better for it especially since it's on Netflix for all to see in its explosive and bats*** insane splendour.
The Northman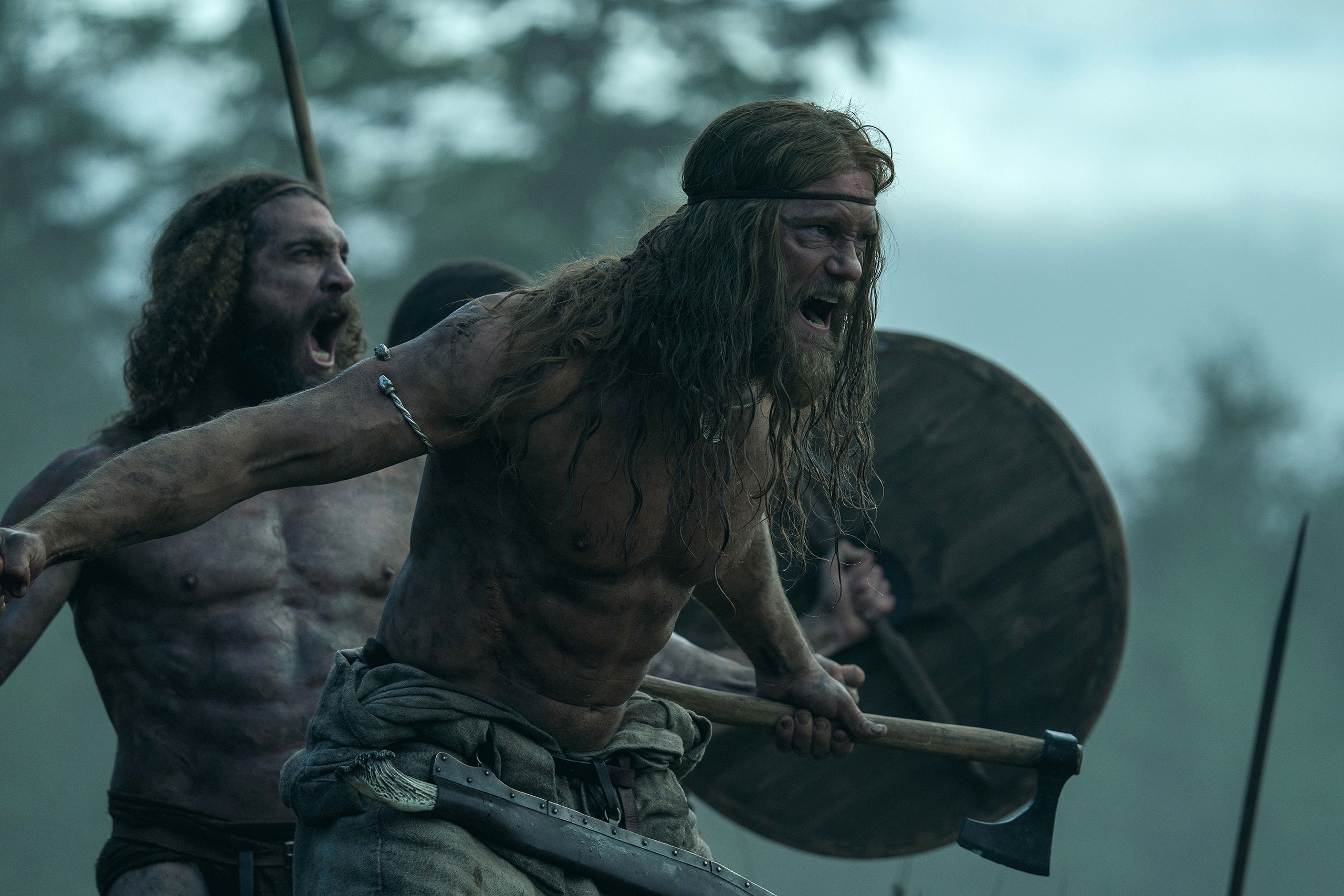 Robert Eggers' first (and probably last) big-budget film about a viking seeking revenge against his uncle who robbed him of his home and kingdom is a bloody good time. It also happens to be a helluva looker. From its vistas of Ye Ole Europe to the memorable shots that tread on the fantastical, the show truly delivers on its brutal and violent vision. The cycle of violence in the show never really ends, and this show really proves that nihilistic overview in outrageous form within its sizeable runtime.
Top Gun: Maverick
Much like Avatar: The Way Of Water, the second Top Gun movie hearkens back to the bygone days when a film is going all-out with its budget and theatrics while also telling a familiar-but-well-executed plot. It's clear as day from the shots to the flying sequences, to even the relationship-mending heartfelt bits that actor/producer Tom Cruise is giving his all in making this a purely cinematic and blockbuster film-tier experience that does its viewing-outside-of-home justice.
This sequel is more than just a worthy follow-up to the classic 80s film; it's a wake-up call that blockbuster films have a place in this generation provided they're done with passion as big as its budget.
Everything Everywhere All At Once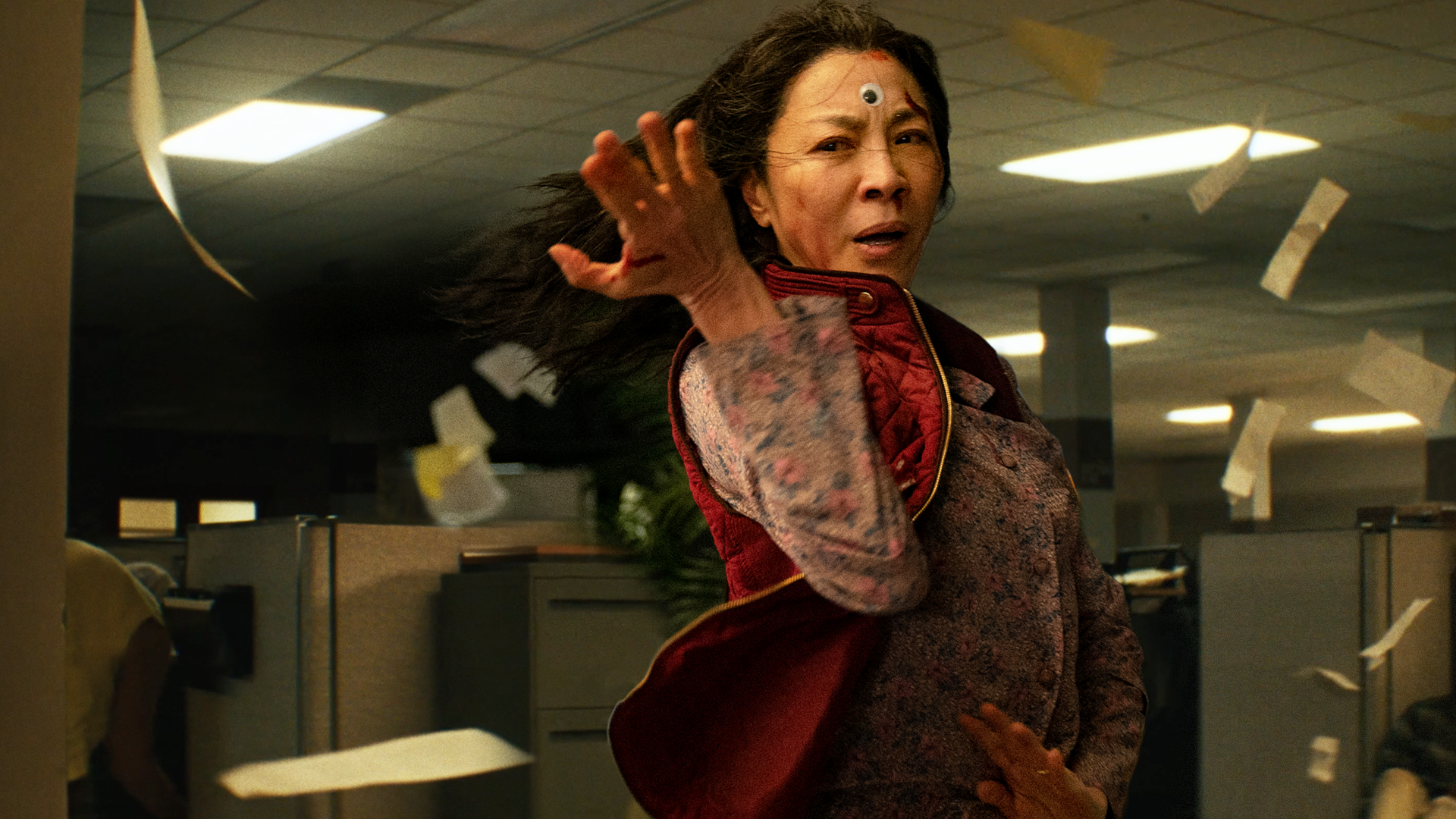 Do you want a fresh movie dealing with the multiverse starring Michelle Yeoh, Jamie Lee Curtis, and the actor who played Short Round in The Temple Of Doom all grown up & kicking ass? Go watch this.
The Menu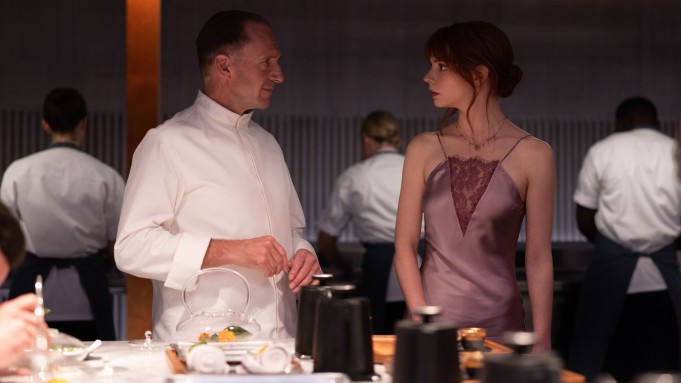 Sometimes we're fine with on-the-nose satire films when they deliver a ton of charisma and incredibly sharp dark humour. The Menu offers that like a full-course meal, with enjoyable performances from Ralph Fiennes who plays a professional chef who is hiding a dark secret in the menu he's serving to his rich clientele in his private restaurant on an isolated island.
Glass Onion
The Netflix exclusive follow-up to Knives Out is a lovely murder-mystery type show with great comedy interlaced in its whodunnit plot. The star ensemble -from Daniel Craig's Benoit Blanc to Edward Norton's billionaire host Miles Bron- also shine with their respective performances and eccentricities making the whole show as colourful as the Greek island "resort" setting and space. We're all the happier director and writer Rian Johnson can create his visionary Agatha Christie tribute without it being compromised by higher-ups.
Better Call Saul Season 6
Chainsaw Man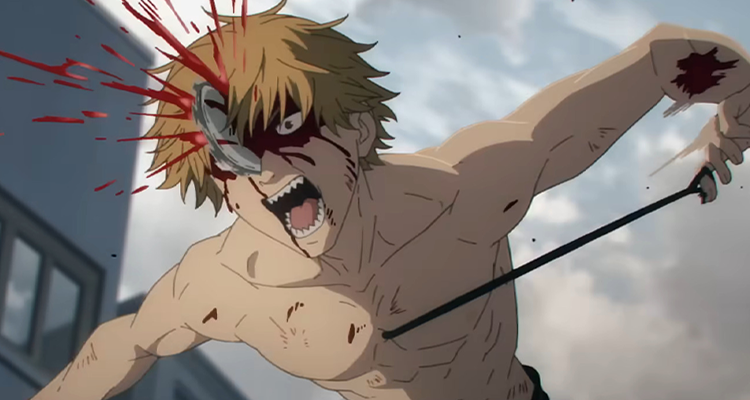 Here's another "yeah, we have to put this on the best shows of 2022" list. But Chainsaw Man deserves every praise it's getting because of its action, the character development between its protagonists—Denji, Makima, Power, and Aki—and the show's clear love letter to movies courtesy of its creator Tatsuki Fujimoto. Yes, it's a shonen-style show, but one dripping with nihilism with a tinge of hope, as well as a ton of bloody fights and spectacle.
My Dress-Up Darling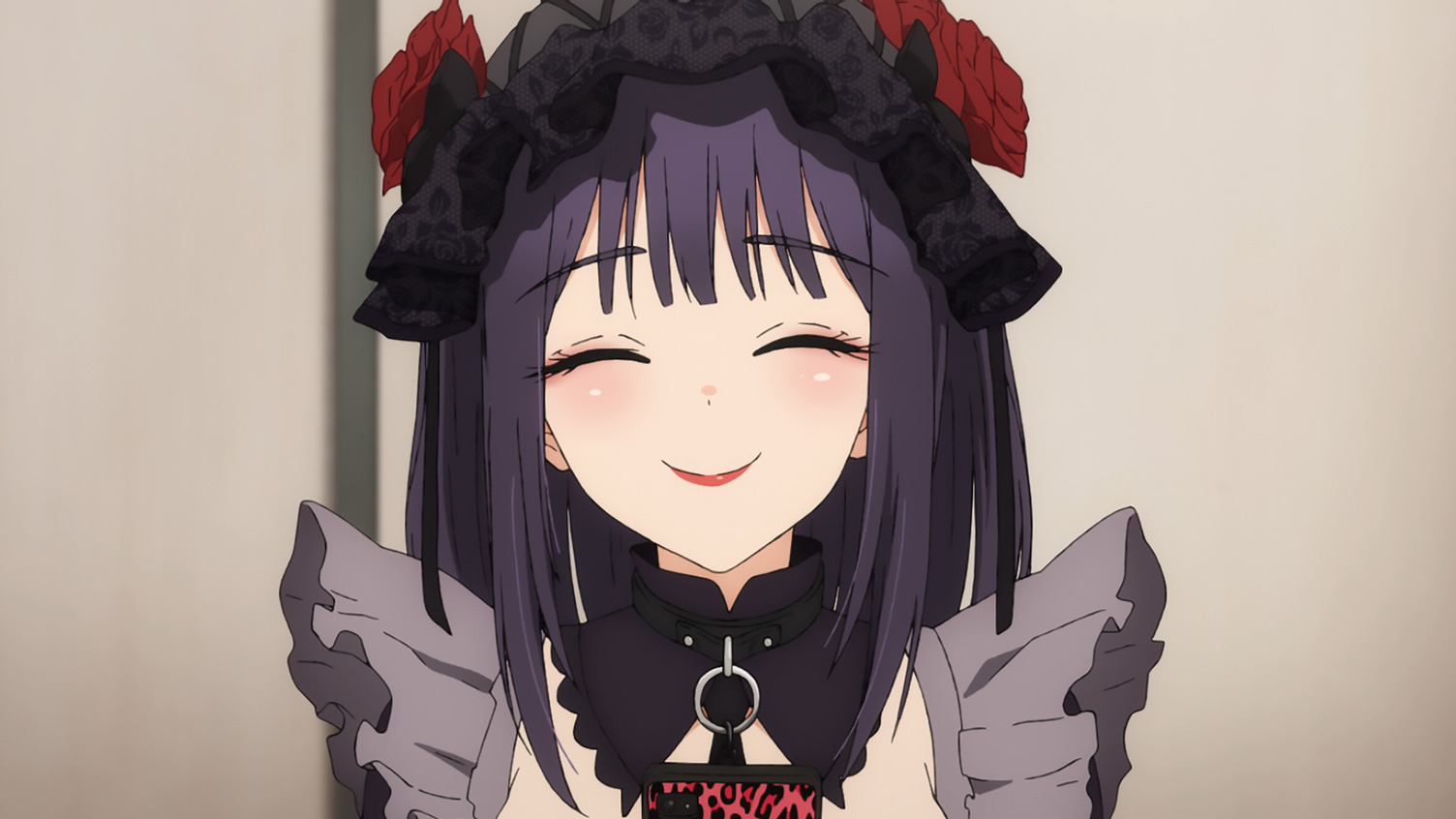 My Dress-Up Darling has to be one of the best romances we've had in a while. The overall arching story feels extremely meta in this day and age with anime becoming more and more mainstream with people from all walks of life dipping their toes in the medium. The show somehow manages to balance ecchi and wholesome all while making introducing and educating us about cosplay culture.
It's without a doubt Marin is a top contender for Best Girl of 2022 as she breaks many of the typical anime archetypes and proves that like in the real world, anyone can be an Otaku.
Demon Slayer: Kimetsu No Yaiba Entertainment District Arc
Demon Slayer returns with heightened stakes after the devastating Mugen Train Arc. Tanjiro and his friends: Inosuke and Zenitsu follow the Sound Hashira, Tengen Uzui, as he goes undercover in the Entertainment District to unveil a demon hiding in the midst. As with most Demon Slayer episodes, this arc begins with more subterfuge, as Tanjiro and his friends disguise themselves as courtesans to track down the dangerous demon.
The final battle takes up most of the arc, showcasing a devastating battle between the Demon Slayers and not one but two powerful demons. You'll also get to experience the heartache of a brother-sister parallel between Tanjiro and Nezuko, and the Upper Rank Six demon siblings. Koyoharu Gotouge, creator of the series has his ways of moving fans' emotions in this latest arc.
Lycoris Recoil
Lycoris Recoil debuted as the highest-ranked original anime of the season, despite having a first-timer director-writer and with no source material adaptation. The anime even caught Hideo Kojima's eye! The main story is about Chisato and Takina, and at first glance, they appear to be another opposites-attract-but-start-off-squabbling situation that anime loves to employ.
However, they quickly prove to be more than that throughout the series. Furthermore, Lycoris Recoil does an amazing job of mixing action, slice-of-life, and comedy paired with banging soundtracks to keep the series entertaining from start to end. Who would have thought guns and girls can still be a great pair in this 2022 edition?
Cyberpunk Edgerunners
2022 is clearly the best time to be an anime fan with returning shows like Bleach and new entries like the highly-acclaimed Chainsaw Man. However, our personal pick for top-tier anime that you can get newbies to jump on-board is Studio Trigger's recent entry into the Cyberpunk 2077 timeline. The tale focuses on David Martinez's journey as an Edgerunner, and the dangers and long-term consequences that entail. While the anime tropes—particularly the romance angle—feel standard on paper, its slick execution, production values, animation, and resolution are beyond what other shows of this genre and calibre have achieved this year.
We'd even go as far as to say that the whole show and its style defines this generation of anime; when you want to get someone into anime and had to choose something within this 2022-or-earlier timespan, point them to Cyberpunk Edgerunners, and they will be hooked onto the genre for life. And at just 10 episodes, it's self-contained and doesn't overstay its welcome.
Cyberpunk Edgerunners is clearly a triumph in anime for 2022, but is this truly a surprise given that this is from the same studio behind internationally-lauded gems like Gurren Lagann, Promare, and Little Witch Academia?
Related