The third episode of The Mandalorian Season 3 is now streaming on Disney+ Hotstar Malaysia. I'll be discussing heavy spoilers so if you haven't seen it or want to avoid spoilers, now's your chance to stop reading.
Meanwhile, check out my breakdown of The Mandalorian Season 3 Episode 1 and Episode 2 here.
The journeys of the Mandalorian through the Star Wars galaxy continue. Once a lone bounty hunter, Din Djarin has reunited with Grogu. Meanwhile, the New Republic struggles to lead the galaxy away from its dark history. The Mandalorian will cross paths with old allies and make new enemies as he and Grogu continue their journey together.
The series stars Pedro Pascal, Katee Sackhoff, Carl Weathers, Amy Sedaris, Emily Swallow and Giancarlo Esposito. The directors of the eight-episode Season 3 include Rick Famuyiwa, Rachel Morrison, Lee Isaac Chung, Carl Weathers, Peter Ramsey and Bryce Dallas Howard.
Check out my breakdown of the first three episodes of Andor, Episode 4, Episode 5, Episode 6, Episode 7, Episode 8, Episode 9, Episode 10, Episode 11 and Episode 12 here.
Check out my breakdown of Obi-Wan Kenobi Episode 1 and 2, Episode 3, Episode 4, Episode 5 and Episode 6 here.
You can check out my previous breakdowns of The Book Of Boba Fett Episode 1, Episode 2, Episode 3, Episode 4, Episode 5, Episode 6 and Episode 7 here.
Last year, we were given the opportunity to interview none other than the former Jedi Knight Anakin Skywalker and current Dark Lord Of The Sith Darth Vader; Hayden Christensen himself.
Coruscant & The New Republic Senate, Doctor Pershing Returns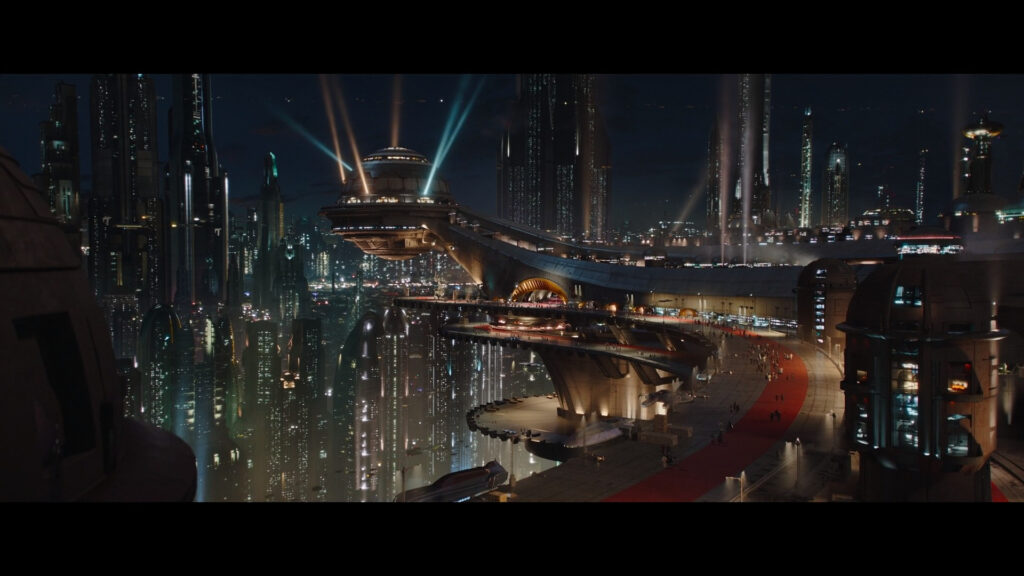 This is big because this is the first time that we're seeing Coruscant during the New Republic era.
Omid Abtahi reprises his role as Doctor Pershing. We last saw Doctor Pershing at the end of The Mandalorian Season 2 captured by the New Republic. Now we see him working for the New Republic.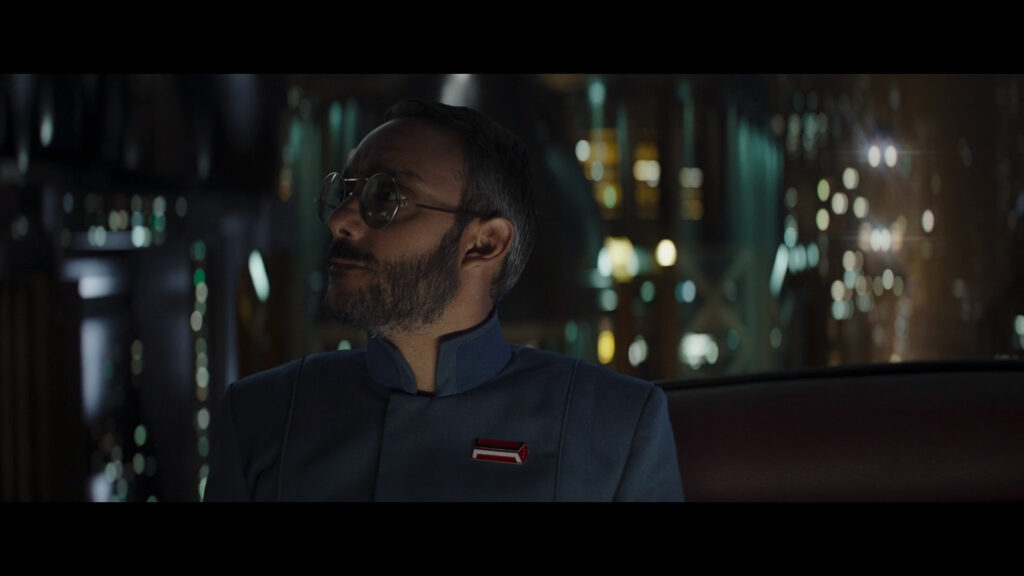 The New Republic Provides Amnesty & Rehabilitation Programs For Former Imperials
It's interesting to see that the New Republic government is providing amnesty and rehabilitation programs for former Imperials. Amnesty means an official pardon for people who have been convicted of political offences. In this case, it's for people who were forced to work for the Empire, including those like Doctor Pershing.
Elia Kane Betrays Doctor Pershing, Frames Him And Kills Him Using The Mind Flayer, Proving That She Still Works For Moff Gideon
Elia Kane sets up and frames Doctor Pershing. He then gets caught by the New Republic authorities and subjected to "Mind Flayer" treatment.
She stays behind and cranks up the Mind Flayer machine, causing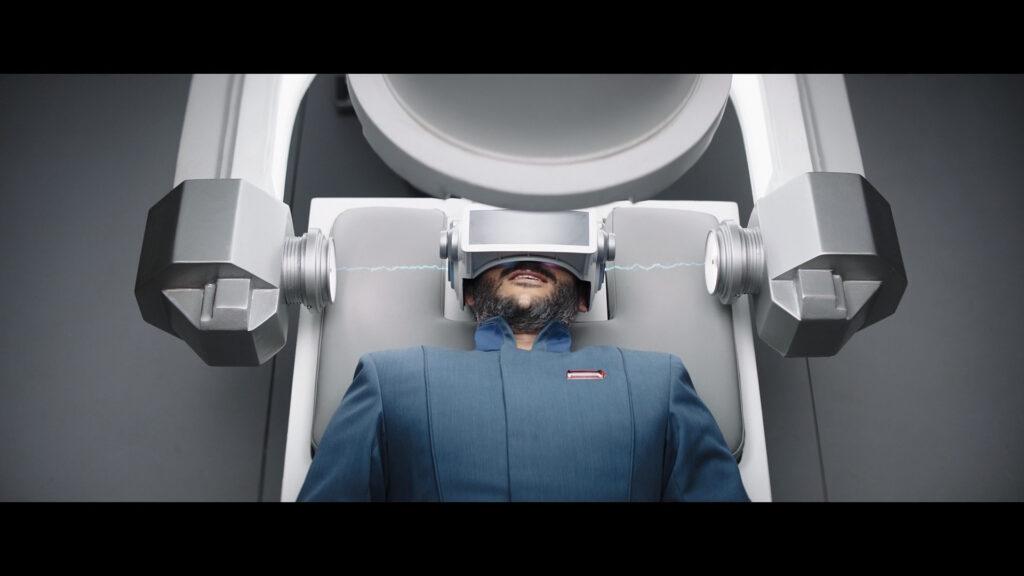 Din Djarin & Bo-Katan Kryze Redeem Themselves By Bringing Back A Sample Of The Living Waters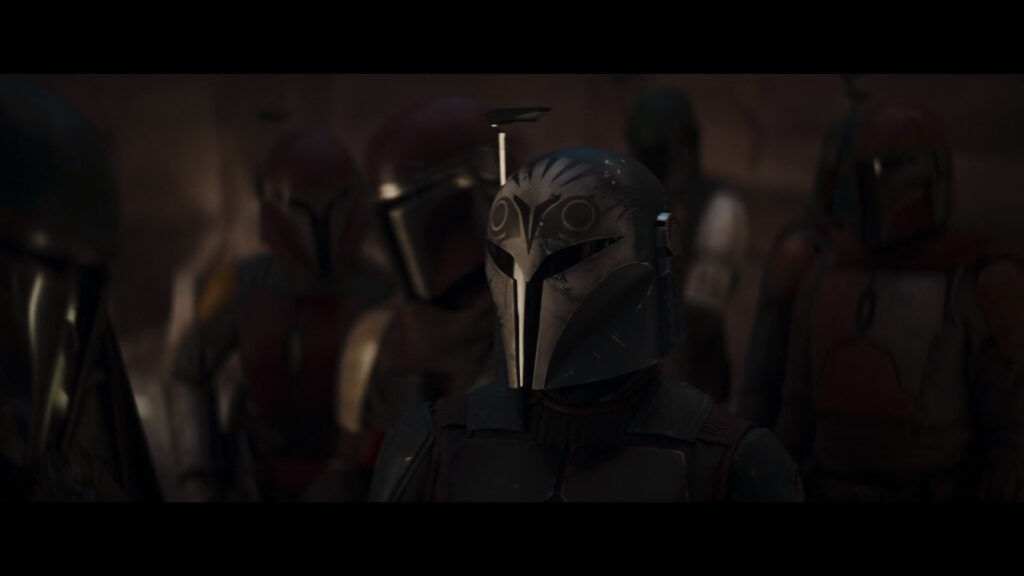 Bo-Katan Kryze officially joins the Children Of The Watch (that's the name of this Mandalorian cult that Din Djarin is a part of). It will be interesting to see what this will mean moving forward.
Until next week, excelsior!
Related